Hocus Pocus 2 is scheduled to release on Disney+ on September 30, 2022. Directed by Anne Fletcher, written by Jen D'Angelo, and produced by Walt Disney Pictures. Filming begins October 2021 in Newport, Rhode Island.
A sequel to the original 1992 film 'Hocus Pocus', it again stars Bette Midler, Sarah Jessica Parker, Kathy Najimy and Doug Jones, and joins a new cast of Whitney Peak, Lilia Buckingham, Belissa Escobedo, Hannah Waddingham, Tony Hale and Sam Richardson.
Hocus Pocus 2 movie synopsis (2022)
'Hocus Pocus 2' opens with the Sanderson Sisters being accidentally summoned by Becca (Whitney Peak) and Izzy (Belissa Escobedo) via the Black Flame Candle. In fact, they just bought a witch candle, a gimmick to restore the trio's friendship with Cassie (Lilia Buckingham).
turned out to bring destruction and chaos to Salem. Winifred (Bette Midler), Sarah (Sarah Jessica Parker) and Mary (Kathy Najimy) plan revenge. Now, the three teenage girls who brought the Sandersons back must find a way to stop the three witches. Will the three teenage girls succeed in stopping the Sanderson sisters?
Hocus Pocus 2 movie review (2022)
Back in the days of witches
All the magical elements carried are still nuances of classical magic with flash and light effects as if all power were in the form of light. Bringing the trio of present-day mages back into a new context, giving them more exposure to all of today's technology and knowledge.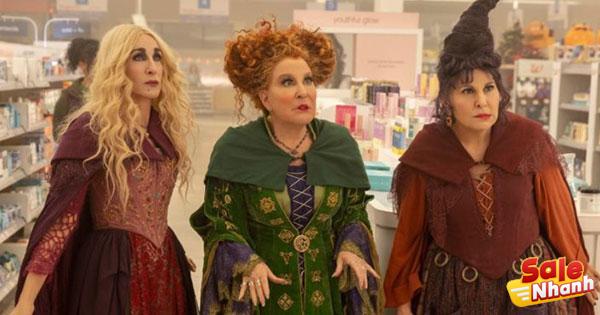 Winifred, Sarah and Mary with their superpowers, only add to the absurdity. If you're not familiar with the Sanderson trilogy, a few flashbacks to explain why they're so closely related to Salem make up this whole new story.
Although Becca and Izzy's new cast is the bridge, the strong draw of this hilarious trio will entertain throughout the fight. Such strange acts of magic linked all of their quest chains that had not been apparent since their awakening.
Happy Halloween Link
Nearly 30 years ago, three long-dead witches tried to gain eternal life and beauty by sucking the souls of Salem's children. 'Hocus Pocus 2' is a spooky dish that everyone who grew up with it in 1993 must see. All the antics and adventures of the three children until sunrise stopped them.
Several musical scenes come together to make the horror series more lighthearted and can be enjoyed with the family. It's a pity that the comedies may not really appeal to local Indonesians, much more for American children experiencing Halloween parties and some elements of the legendary Hocus Pocus magic.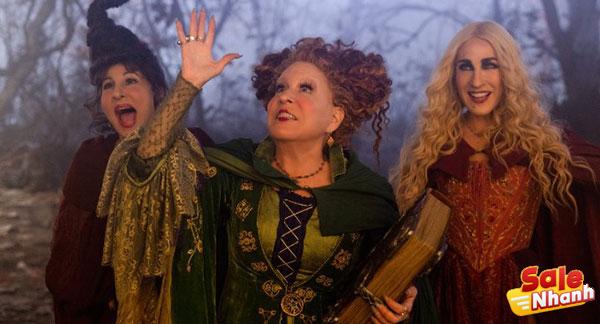 Bringing classic elements into a modern setting
Using young girls to bring back a trio of witches is simply genius. The simple bridge facilitates a new storyline in Salem that still bears the stamp of witch stories back into action.
Right after Becca and Izzy accidentally bring the Sanderson Sisters to Salem, the tragedy of the absurd keeps returning. No major threat, all elements of classic magic are brought back, won't scare you off. Even the setting of modern-day Salem City, seems to showcase all the magic of the past with unparalleled intensity.
Disney's classic magic image
Don't understand what Disney really wants to achieve. Classic nostalgia for 19 years doesn't seem to have had any major visual changes. The old effects of magic flash and light are still used. Some of the CGI doesn't look as smooth compared to other modern witch movies.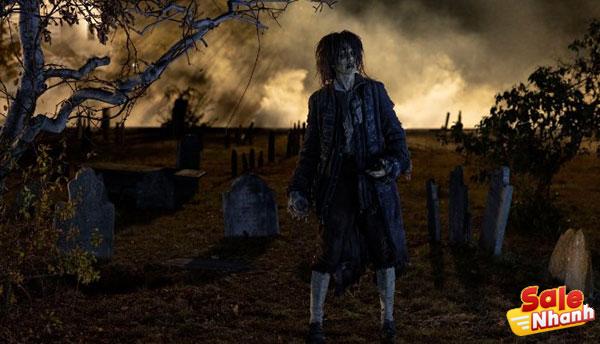 It's a pity that home streaming is so cheap and only emphasizes classics and comedies. Although all the backgrounds are supported by the signature costumes of the trio of witches, they still fit and look even better.
Conclusion of the movie Hocus Pocus 2 (2022)
Sister Sanderson remained unchanged with her miraculous absurdity. Ghostly but not too clever when bringing an entertaining comedy nuance in the middle of a spooky Halloween atmosphere. The bridge between the old and new story is simply conveyed through some characters new to the present.
The classic magic scenes are still equipped with the signature effects of 90s magic. Lights and flashes of magical power still illuminate the screen. Not a fancy dish, 'Hocus Pocus 2' has quite successfully brought this trio of witches back.
Salenhanh – Product review blog

Address: 115 Nguyen Van Qua, Tan Hung Thuan Ward, District 12, Ho Chi Minh City

Website: 

https://salenhanh.com/en

Mail: Salenhanh.com@gmail.com

#salenhanh #Reviewsalenhanh