Knives Out 2 comes out titled Glass Onion: A Knives Out Mystery once again casting Daniel Craig as the trusty detective Benoit Blanc. Coming out on December 23, 2022 on Netflix, make your Christmas break even more mystical with the murders in this movie.
A new case with a brand new cast including Edward Norton, Janelle Monáe, Kathryn Hahn, Leslie Odom Jr., Jessica Henwick, Madelyn Cline, Kate Hudson and Dave Bautista. Netflix has the rights to the official sequel from Lionsgate.
Filming took place on Spetses Island, Greece, in June and July 2021. The film, directed by Rian Johnson, had its world premiere at the Toronto International Film Festival on September 10, 2022.' Glass Onion' received critical acclaim, with praise for its screenplay, direction, performances (particularly those of Craig, Norton, Monáe and Hudson), as well as the music and was named one of the best films of 2022 by the National Board of Review.
Glass Onion: A Knives Out Mystery movie synopsis
Benoit Blanc (Daniel Craig) is also invited by Miles Bron (Edward Norton) to a party on an island in Greece. Miles Bron also invites friends to participate in something unique, which is to uncover the mystery of his own death.
Miles' friends invited to the island are Andi Brand (Janelle Monáe), Claire Debella (Kathryn Hahn), Lionel Toussaint (Leslie Odom Jr.), Birdie Jay (Kate Hudson), Duke Cody (Dave Bautista) and Whiskey (Madelyn). Cline) ).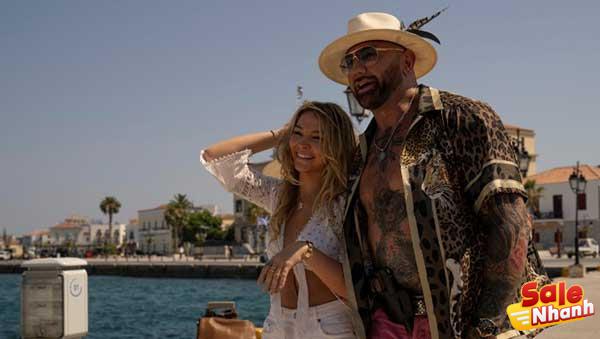 The mystery of Miles' death and intelligence made Detective Blanc think more deeply. Because one death is exposed, it is also related to other deaths. There are also internal problems with the friendship of Miles Bron and friends.
The case is a bit forced
After Blanc's ability to unravel the mystery from Miles in just a few seconds, the characters' vacation becomes a mystery in itself. But there is a new murder that has just happened that makes Detective Blanc think more.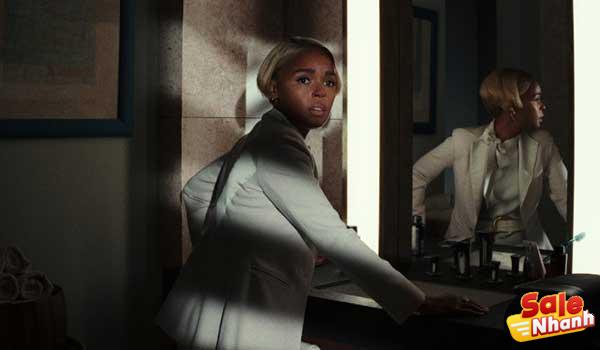 The new murder case looks very forced. For fans of the murder mystery genre, you know immediately who and what the motive is. As if forced, the unraveling of the case is fixed on Miles and Andi's figures until the end of the fight.
The Disruptor becomes a plot milestone
Duke's murder motive in the middle of the battle, gave it a slight shock to make it sound like a real case. When the initial mystery we continue to question becomes raw with Blanc's keen ability, it makes the movie seem boring.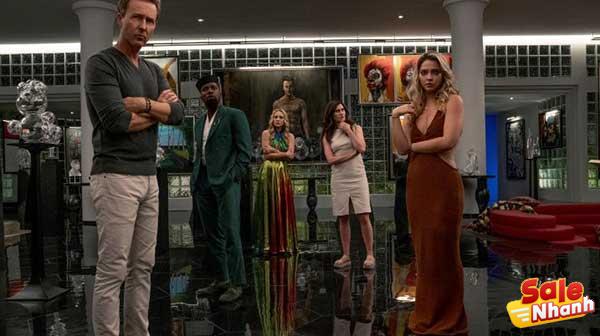 But gradually, the role of the "Disruptor" group became increasingly clear, why the murder happened. Although the background and roles of each character are not very balanced, the excellent role selection makes 'Glass Union' still attractive with a small number of roles.
It seems that without Detective Blanc's abilities, all Disruptor's motives and crimes
Supporting roles such as assistant Peg (Jessica Henwick) and artist Derol (Noah Segan) who also live on the island don't derail the story. But even their presence can be seen as strange and futile.
Lost on a dark island
Set on a Greek island, a luxurious mansion leads us to a mysterious murder case. Detective Blanc's task seems easier with a narrower context, which is to collect evidence. With a little help, Blanc's abilities here seem fictitious, and don't really stand out despite having a bit of a role to play at the end of the destruction.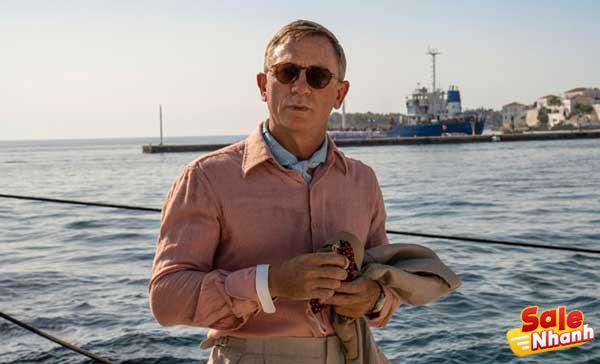 The ending may not please many parties. Moreover, the missing evidence becomes a new mystery to prove later. Even in the end, each character's role isn't really related to Duke and Andi's deaths. Everything about Alpha company has no clear direction. Claire's role in government and scientist Lionel becomes crude without a more scientific perspective.
Glass Onion: A Knives Out Mystery movie conclusion
The case where Duke's death was forced, doesn't make the case go smoothly with a few predictable twists. By narrowing down the character compared to the first film, the case is focused and invites the audience to uncover the mystery of the murder.
Set on an island and a strange house, it is easier for us to examine the motives of the suspects. The help Detective Blanc received seems to overshadow the expertise we've been waiting for.
Salenhanh – Product review blog
Address: 115 Nguyen Van Qua, Tan Hung Thuan Ward, District 12, Ho Chi Minh City
Website: https://salenhanh.com/en
Mail: Salenhanh.com@gmail.com
#salenhanh #Reviewsalenhanh