The film produced by the producer, Better Nate Than Ever, is an American musical comedy film that aired this year. The film adapted from the novel of the same name tells the story of a boy named Nate Foster with all his abilities to play in musical theater.
Better Nate Than Ever is one of Disney's musical musicals among many with a similar premise, however, Better Nate Than Ever tells a different story. so even though they already know what the plot is like, Disney fans will still watch it until it's over.
Better Nate Than Ever Movie Trailer (Nate Is Better Than Ever)
Nate recap is better than ever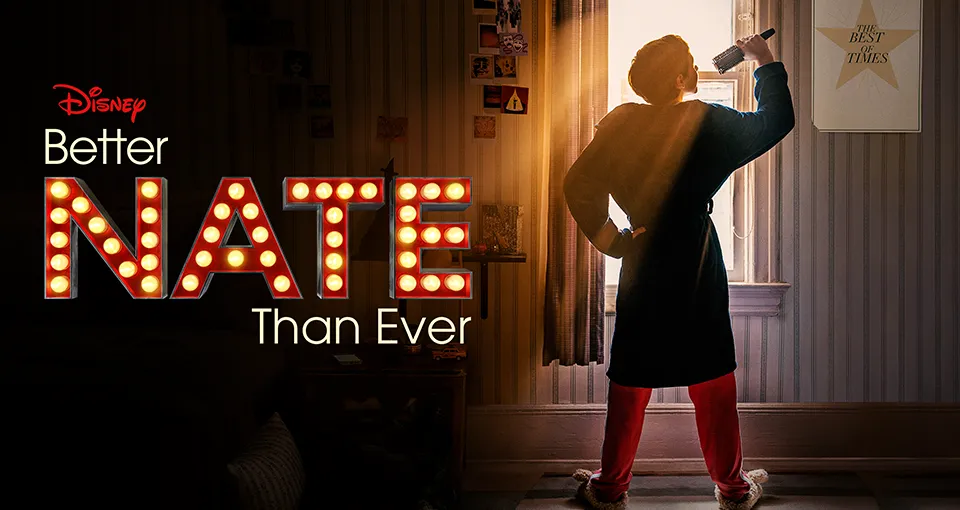 Release year

 : 2022

Genre

 : Drama, Musical

Production

 : Walt Disney Pictures, Marc Platt Productions

Director

 : Tim Federle

Players

 : Rueby Wood, Joshua Bassett, Aria Brooks, Lisa Kurdow, Norbert Leo Butz
A 13-year-old boy named Nate Foster (Rueby Wood) is obsessed with being a star on Broadway. This is understood by his parents, Rex Foster (Norbert Leo Butz) and Sherrie Foster (Michelle Federer), one who feels bothered just by Nate's brother Anthony (Joshua Bassett).
Anthony finds his sister super weird and loud, and even though he often struggles over the issue, Nate can't keep quiet and keep practicing so he can achieve his dream.
He was cast as the main character in a school drama but ultimately didn't upset Nate, fortunately to have his best friend, Libby (Aria Brooks), who was able to cheer him up.
Libby says that auditions are being held for the adaptation of Lilo & Stitch on Broadway in New York.
Nate was overjoyed to hear that but wondered if he could make it there since he lives in Pittsburgh and his audition was out of town. But luck was on his side. Nate's parents are going away for a while.
Anthony took the opportunity to hang out with friends, while Nate pretended to spend the night at Libby's, despite the two sneaking on a bus to New York without telling anyone. Arriving in New York, Nate and Libby were overjoyed to be able to go to the audition.
When they arrived at the location and were about to check in, they were told that a parent or guardian must accompany both. Coincidentally, Nate's aunt Heidi (Lisa Kudrow) is also in New York to audition for A Lonely Woman . He is also an artist who is struggling to achieve his dream.
Heidi was thrilled to see her grandson audition for the role, just like Heidi was. Nate is also happy to meet Heidi and assumes they have the same mission. Nate considers Heidi as her guardian. However, Heidi has to tell Sherrie that her son is in New York with her.
Unfortunately, Heidi lost Sherrie's number. Knowing Heidi will contact her mother, Nate and Libby try to trick Heidi and succeed.
Heidi finally believes that Nate has been approved by his parents. Nate ended the audition, unfortunately, while trying to dance, he accidentally ripped his pants and embarrassed himself.
As a result, Nate felt pessimistic about the audition, believing he had failed and was ready to return to Pittsburgh with Libby. But it looks like Nate got a callback from the audition.
Nate was happy to play, but Libby couldn't force her to live in New York with Nate, plus her liking for Nate made her emotions run wild.
Nate gently declines by telling him that he considers Libby a friend because he also likes Libby unlike other dates. Afterwards, Nate said goodbye to Libby and stayed in New York for a callback . Nate's efforts really impressed the casting director.
Nate's new troubles begin. He has no place to live and needs to earn money. Luckily, Nate found a street performer and started singing. This was widely noted and Nate became a TikTok star overnight.
Nate told Libby about this before going to the Museum to meet Heidi, who was upset that Nate hadn't returned home.
Heidi finally gave Nate a place to stay. During their time together, Nate and Heidi talked a lot. Heidi reveals that her relationship with Nate's mother, Sherrie, is not going well.
They are conflicted because of their conflicting dreams. However, he doesn't hate Sherrie, he even supported Nate to keep auditioning.
In Pittsburgh, Anthony was shocked when he got home to find Nate's TikTok video going viral. Anthony then goes to Libby's house to ask what happened. Libby finally told me everything. In the morning, Anthony and Libby go to Heidi's apartment in New York to pick up Nate.
Nate is surprised to learn that his brother is in New York, after talking, Nate apologizes to Anthony if he has humiliated his brother, but he has to audition to achieve his dream.
Nate then left the emergency stairs to audition. Arriving at the audition location, Nate felt embarrassed when the other auditions laughed at her
The auditioners were asked to read only Stitch's script, but Nate read all the dialogue from the character lines in the script. Brainstorming, Nate starts singing, he sings a song "Nobody Left Behind" but gets distracted when Heidi, Anthony and Libby come to see him, then Nate starts giving up.
Unexpectedly, Anthony even shouted to remind Nate not to embarrass him. This got Nate excited again and continued to sing to deliver a special performance. Nate also made up with Anthony. His sister thinks Nate did an impressive job on her audition.
Not forgetting, Nate also encouraged Heidi not to give up on her dreams and make up with her mother, Sherrie. On the way home, Anthony started liking songs on several shows and Libby remained Nate's best friend.
The next day at school, Nate was called into the principal's office, where his parents found out what had happened and revealed that he had tried to fill the role.
Sensitive issues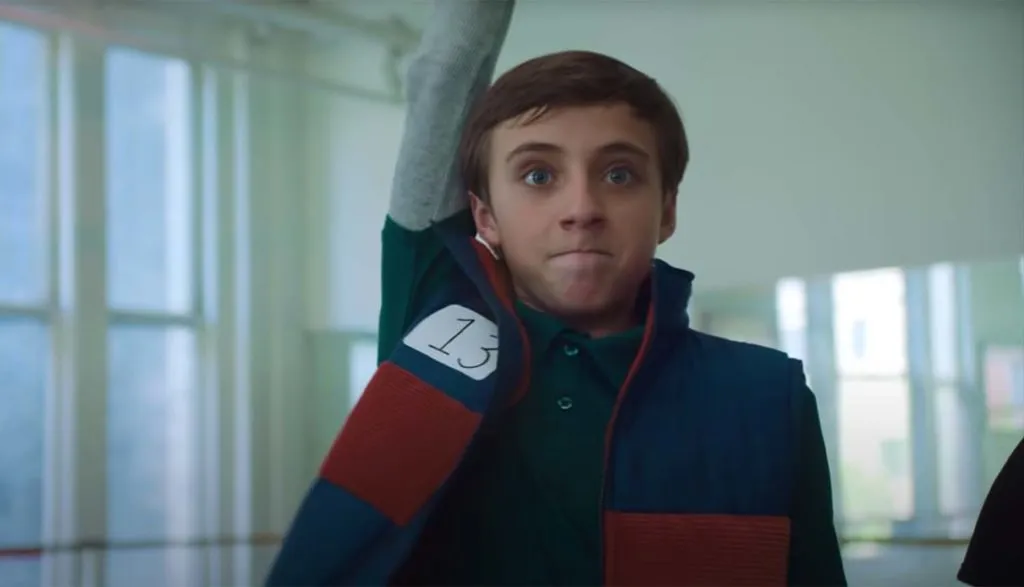 The reason why Nate rejected Libby as his girlfriend is because it turns out that Nate is a gay , this is what makes Nate see and like Libby unlike normal men who like other girls. Libby is obviously shocked but she still accepts Nate as him, at the end of the series he even becomes an agent for Nate.
This is a sensitive issue because the more Disney comes here, the more daring Disney is to include stories with LGBT characters. However, Disney did not use the word gay in projecting the character of Nate on the grounds that the film would later be accepted by many parties. What do you think?
Big dream
Better Nate Than Ever portrays a boy's dream to finally get his fortune in New York as a Broadway performer, where the best musical art in the world is staged. there. This big dream came true playing point from the plot of the movie Better Nate Than Ever.
This movie is said to be able to solve the fantasies of boys like Nate who want to try their luck by auditioning for the role of Broadway .
The problem is whether Nate's big dream can be realized by other boys in real life, as Disney always gives happy endings in every story they give and sometimes it's the opposite in life. real .
Nate better than ever?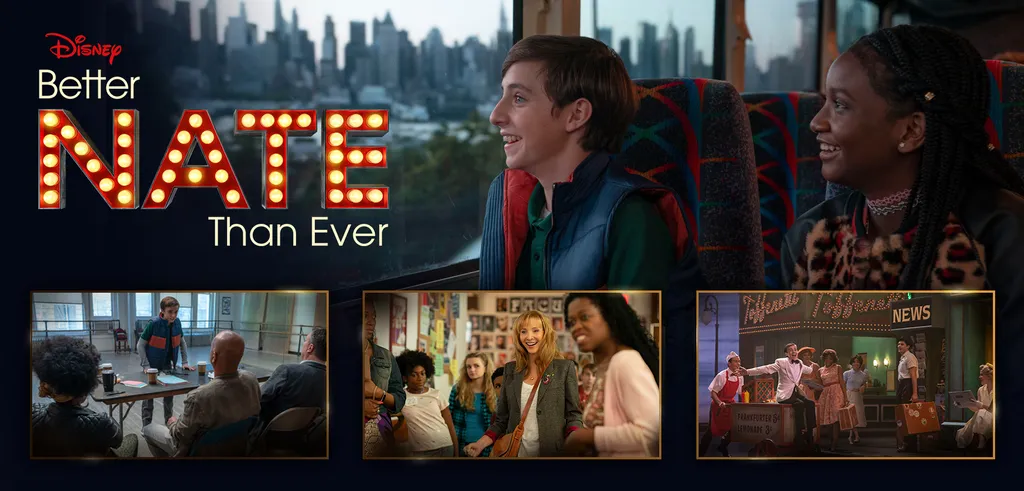 The Disney producer's good response to the release of the Better Nate Than Ever film from many film critics seems to open the door for a sequel to be made. Not only is it fun and engaging, it's also a movie that can be watched with the family, which is why this film could be made a continuation of Nate's story.
In addition, the second book on Nate's journey is available, writer and director Tim Federle has made a second book called Five, Six, Seven, Nate !
Positive reviews were also received when the book was released, Hmmm … about when the sequel will air. Oh yes, you can watch this movie on the Disney+ streaming service yes!
Salenhanh – Product review blog
Address: 115 Nguyen Van Qua, Tan Hung Thuan Ward, District 12, Ho Chi Minh
Website: https://salenhanh.com/en
Mail: Salenhanh.com@gmail.com
#salenhanh #Reviewsalenhanh