Lee Do Hyun is a Korean actor who started his career in 2017. Although he has only been acting for 4 years, his name has skyrocketed thanks to his acting skills and attractive appearance .
As proof, he won the Special Short Drama Actor Award at the 2019 KBS Drama Awards and was nominated as Character of the Year at the 2018 SBS Drama Awards.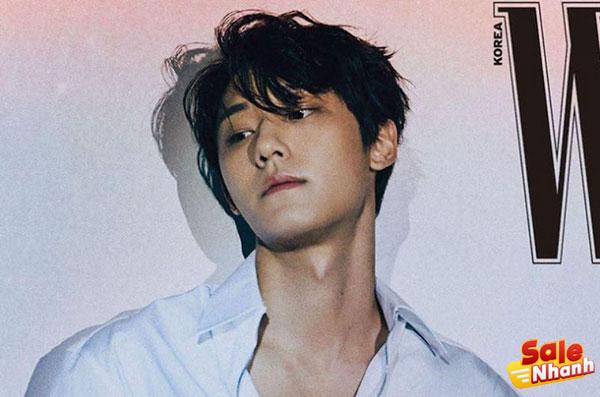 Has appeared many times on the small screen and has a strong fan base. If you are also a Fan of the actor born on April 11, 1995 to fill your free time, here are the Top 10 best Lee Do Hyun movies that you should start.
Prison Playbook
Release year: 2017
Genre: Comedy, Romance, Life, Drama, Friendship
Produce: tvN
Directed by: Shin Won Ho
Actors: Park Hae Soo, Jung Kyung Ho, Choi Moo Sung, Lee Kyu Hyung, Lee Do Hyun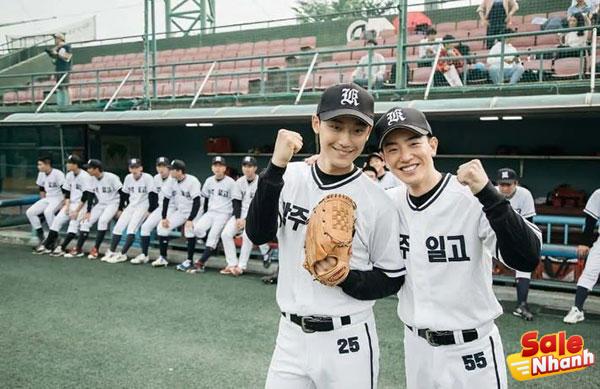 Source: Salenhanh.com
Debuting as an actor in 2017, the first drama he starred in was PRISON PLAYBOOK. Belonging to the comedy genre, this drama tells the story of a baseball player named Kim Je Hyeok, who is languishing in prison for assaulting and comatose a man who almost abused his sister. me. While in prison, he meets Lee Joon Hoo, his best friend who works as a warden. Although his best friend tries to protect and comfort him, Je Hyeok finds it difficult to adjust to his new environment and live with prisoners of different backgrounds.
In this drama, Lee Do Hyun plays a young Lee Joon Ho, a baseball player. But he decided to give up his dream and choose to become a prison warden. Lee Joon Ho was then played by actor Jung Kyung Ho.
Thirty But Seventeen (Still 17 years old)
Release year: 2018
Genre: Friendship, Mystery, Comedy, Drama, Romance, Family
Directed by: Jo Soo Won
Actors: Yang Se Jong, Shin Hye Sun, Ahn Hyo Seop , Ye Ji Won, Lee Do Hyun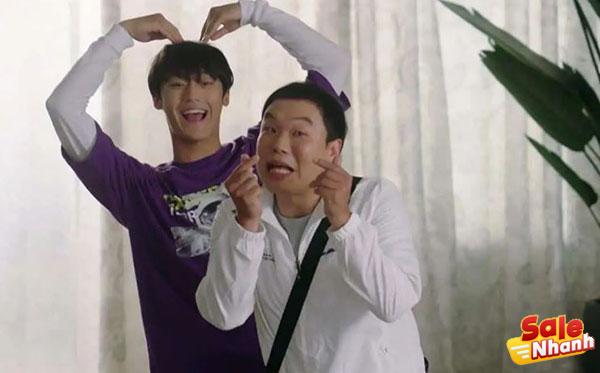 In 2018, Do Hyun once again starred in the drama titled THIRTY BUT SEVENTEEN. The 32-episode SBS drama tells the story of a 30-year-old man named Gong Woo Jin, who went through a heartbreak 13 years ago and made him not want to have a special relationship with anyone. anyone.
He then meets Woo Seo Ri, a woman who fell into a coma at the age of 17 and woke up 13 years later. Therefore, even though Woo Seo Ri is 30 years old, she still has the mentality of a 17-year-old teenager. Unexpectedly, the two have similar pasts and end up falling in love.
In this drama, Lee Do Hyun plays Dong Hae Bum, one of Yoo Chan's best friends, played by Ahn Hyo Seop. Although it was only a small role, the acting of a ridiculously behaved teenager successfully brought a different color and made the audience laugh.
Clean With Passion For Now
Release year: 2018
Genre: Comedy, Romance, Drama, Friendship
Produce: Drama House, The Collective
Directed by: No Jong Chan
Actors: Kim Yoo Jung, Yoon Kyun Sang, Song Jae Rim, Lee Do Hyun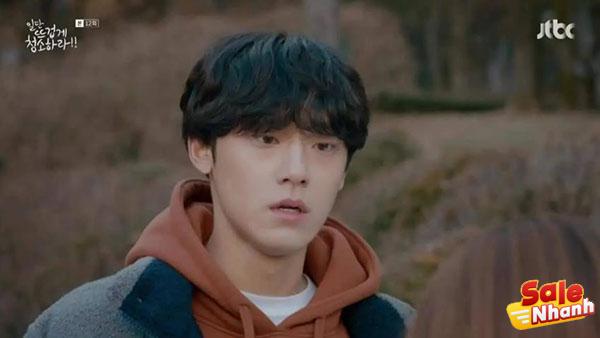 In the same year, Do Hyun appeared again in the drama called CLEAN WITH PASSION FOR NOW. A person with blood type A plays Gil Oh Dol, Gil Oh Sol's younger brother played by Kim Yoo Jung. Although Lee Do Hyun is 4 years older than Kim Yoo Jung, he succeeded in playing the lovely younger brother. His performance as a strong and kind taekwondo athlete also captivated the audience.
Meanwhile, the drama airing on JTBC is about a man who owns a cleaning company who suffers from Mysophobia, or fear of dirt and germs. Then a cheerful female employee helps her solve her obsession, they are also involved in a sweet love story.
Hotel del Luna (Moonlight Hotel)
Release year: 2019
Genre: Action, Mystery, Horror, Comedy, Drama, Romance, Fantasy
Manufacture: GT: st
Director: Oh Choong Hwan
Starring: IU, Yeo Jin Goo, Shin Jung Keun, Bae Hae Seon, Lee Do Hyun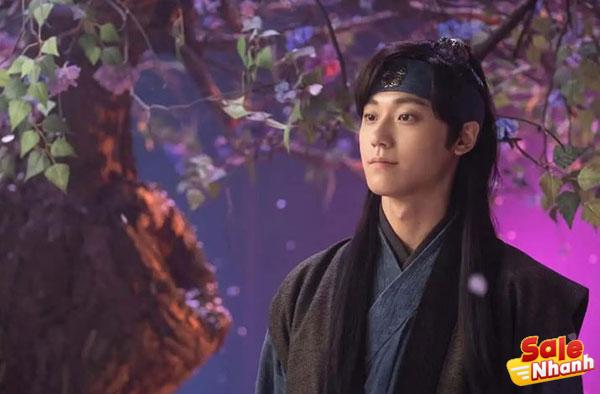 Do Hyun's name emerged when he starred in the popular TV series HOTEL DEL LUNA. He plays an elite warrior of the Goguryeo era named Chung Myung and falls in love with Jang Man Wol played by IU. The emotional acting, the great action scenes and the good reaction with the co-stars captivated the audience.
Telling the story of a hotel that was used as a resting place for ghosts before being transported to the afterlife that succeeded in launching his name. Undoubtedly, the acting ability of the handsome Lee family is getting more and more attention from the public.
The Great Show
Release year: 2019
Genre: Comedy, Drama, Family, Politics
Produce: Huayi Brothers Korea, Lotte Cultureworks
Directed by: Shin Yong Hwi
Actors: Song Seung Heon, Lee Sun Bin, Im Jo Hwan, Lee Do Hyun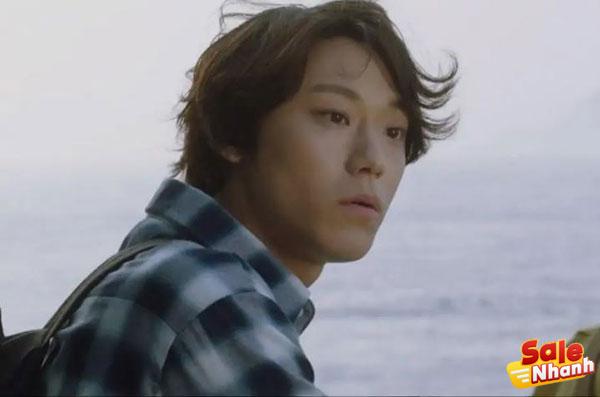 THE GREAT SHOW, a drama that aired on tvN in August 2019 also stars Lee Do Hyun. Full of emotion, he plays the young Wi Dae Hwan, a teenage genius who tries to protect his family.
This 16-episode political drama tells the story of Wi Dae Hwan, a former politician who has to take care of 1 daughter and 3 younger siblings. He took advantage of this opportunity to attract people's attention to be re-elected when running for parliament in the next term. Dae Hwan also appeared in a TV show called THE GREAT SHOW.
18 Again (Back to the age of 18)
Release year: 2020
Genre: Drama, Fantasi
Produce: JTBC Studios
Directed by: Ha Byung Hoon
Actors: Kim Ha Neul, Yoon Sang Hyun, Lee Do Hyun, Roh Jeong Eui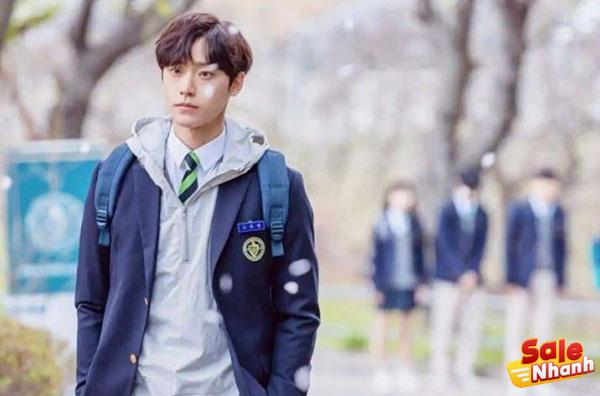 Several times as a cameo, Do Hyun's hard work finally paid off. This handsome actor became the main character in the drama "18 AGAIN" that was broadcast on September 21, 2020. The drama is about a second chance that a father named Hong Dae Young receives to come back. at 18 years old. The boy Hong Dae Young, later renamed Ko Woo Young, was a popular, good-natured basketball player at his school. The boyhood role was played by Lee Do Hyun, until he was nicknamed 'young papa' by fans for the role.
The film directed by Ha Byung Hoon has attracted a lot of attention from the audience and includes a popular series that aired in September 2020.
Sweet Home (Ghost World)
Release year: 2020
Genre: Laga, Horror, Drama, Supernatural, Psychological
Produce: Studio Dragon, Studio FEMALE
Directed by: Lee Eung Bok
Actors: Song Kang, Lee Jin Wook, Lee Shi Young, Lee Do Hyun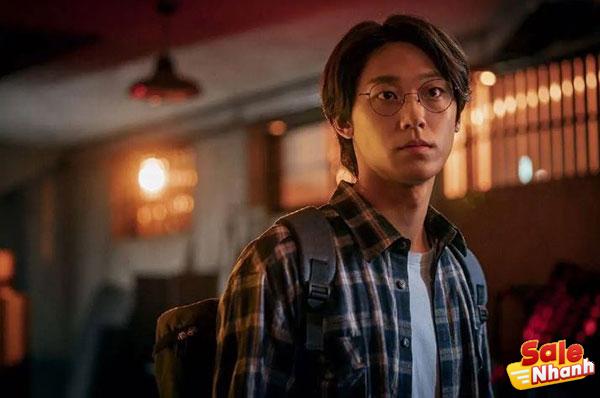 The horror, thriller drama scheduled to air this year will be the next drama starring Lee Do Hyun. Unlike the name, the drama adaptation of the webtoon SWEET HOME is too scary. Tells the story of a high school student who likes to be alone, one day he is confronted with a mysterious phenomenon. Suddenly everyone turned into a monster, even he himself almost turned into a monster.
In this drama, Do Hyun plays Lee Eun Hyuk, an 18-year-old teenager and brother of Lee Eun Yu, who is smart and agile. Although not yet aired, the Netflix series produced by Lee Eung Bok has received public attention for spending 2.4 million US dollars, equivalent to 35 billion per episode. Therefore, SWEET HOME is said to be the most expensive TV series.
Youth of May (Youth of May)
Release year: 2021
Genre: Romance, Youth, Drama, Drama
Directed by: Song Min Yeop
Actors: Lee Do Hyun, Go Min Shi, Lee Sang Yi, Geum Sae Rok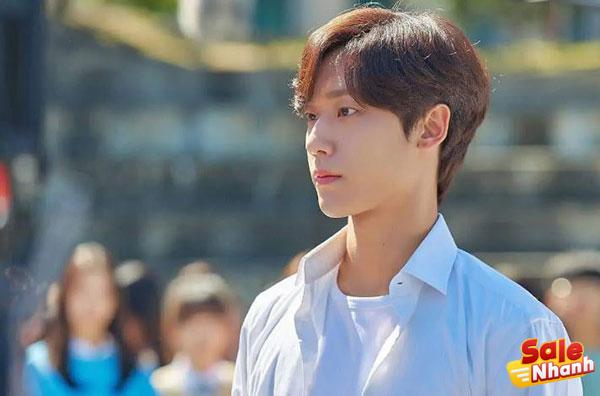 Lee Do Hyun seems to be entering his golden age. After successfully becoming the lead role in the previous two dramas, the following year the actor born on April 11, 1995 is ready with his latest drama project. This time, Lee Do Hyun's film is set in the 1980s. It's called Youth of May. Here, he plays the main character named Hwang Hee Tee.
Hwang Hee Tee is a troublemaker who hates anything predictable. He lives to break stereotypes. Like the stereotype of a boy who will not succeed if raised only by his mother. Hee Tee tries to prove that he can succeed with his condition.
Those are 8 dramas starring Lee Do Hyun that you should start. Hopefully the movies that Salenhanh sent to you will help you get hours of interesting entertainment.
Salenhanh – Product review blog
Address: 115 Nguyen Van Qua, Tan Hung Thuan Ward, District 12, Ho Chi Minh City
Website: https://salenhanh.com
Mail: Salenhanh.com@gmail.com
#salenhanh #Reviewsalenhanh