Thai movies have always been synonymous with a silly comedy that often adorns any genre. My Boss is a Serial Killer (2022) has the theme of drama, thriller, mystery and not to forget comedy directed by Phuwanit Pholdee and Sornpat Prakaranant.
Produced by Thai Major, this movie was actually released in 2021 but only entered Indonesia on February 9, 2022 in Cinepolis. Actors: Kong Saharat Sangkapricha, Mook Mookda Narinrak, Kat Powilai Apiratdaporn, Oat Pramote Pathan, Ice Preechaya Pongthananikorn, Phuak Pongsatorn Jongwilas.
My Boss is a Serial Killer movie summary (2022)
Mesa (Mook Mookda Narinrak), an employee of a company called Dual Quil, finds a flash drive containing a conspiracy that her boss is a serial killer. Mesa invites her colleagues Lin (Kat Powilai Apiratdaporn) and Bogie (Ice Preechaya Pongthananikorn).
Their boss named Pak Ton (Kong Saharat Sangkapricha) is suspected of causing the mysterious death revealed by Doctor Aung (Oat Pramote Pathan) which is currently circulating online. Ton is also suspected of murdering a female employee in his own office.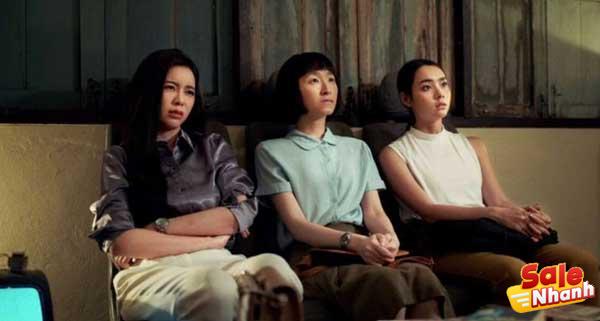 The company Dual Quil is working on a campaign project aimed at young people under the age of 30. Pann (Phuak Pongsatorn Jongwilas), the company's manager, appoints the boss as a model for the campaign. Mesa, Lin, and Bogie investigate their boss during the campaign, so they can investigate Ton more closely.
They investigate the murder and connection of their boss Ton. All the evidence gathered corroborates their suspicions. But the working atmosphere in the company becomes awkward, tends to be tense. How will Mesa and company convince people that their boss is a serial killer?
My Boss is a Serial Killer movie review
Unsure team
Mesa, Lin, and Bpgie form an all too clumsy truth-seeking team in this movie. Good roleplaying is emphasized by Mook Mookda Narinrak as Mesa. Lin and Bogie fill in the seemingly less important parts of the story. However, the roles of both are quite unique and bring laughter to some scenes.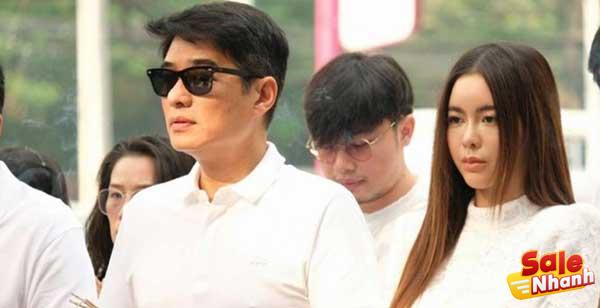 His portrayal of Pak Ton (Kong Saharat Sangkapricha), an intriguing and mysterious boss, is the spearhead of the entire film. His ideal boss character with his cold appearance combined with his cold and mysterious demeanor is successfully shown until the end of the film. Though the mystery gets rudimentary, each scene has a new mystery that makes Pak Ton succeed as the sole suspect in this movie.
The great cinematic style it displays doesn't make much sense
Note that each shot seems to be done in a cinematic style with some B-rolls done intentionally to enhance some of the scenes. But does that align with the continuity of the story itself? Like a mystery movie, we were invited to delve into the mysterious side of Mr. Ton, but this seemed too exaggerated with scenes that would have confused us.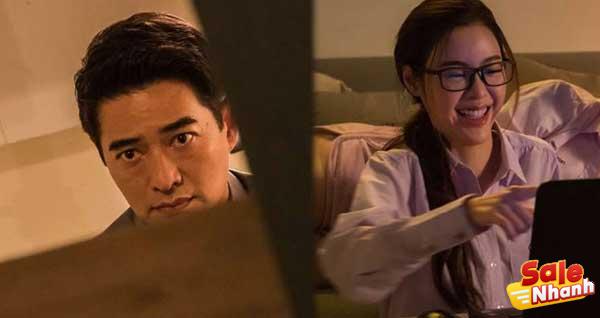 High cinematography looks good for some scenes, but in 'My Boss is Serial Killer' it seems more forced to make it look better. Although the image color correction and lighting in the movie are very good. The game of shadow and light highlights which is still a mystery, which has begun to be discovered.
Short static entertainment
Not forgetting the origin of the movie genre, 'My Boss is a Serial Killer' continues to deliver thin but equally attractive Thai-style comedies. The actors' ridiculous behavior is always embedded in important scenes. This can be entertaining, but solves important problems that are not serious.
Silly and funny things will be shown a lot in the beginning, but in the middle to the final resolution, more serious nuances will be shown that will keep the adrenaline high. Although hilarious entertainment is a small part of every scene that is always awaited. With a mysterious story, but we are still entertained by the silly humor of each character.
Random mysterious pattern
For a plot that exposes someone, this premise is as convincing as any other detective movie. Assuming that Pak Ton himself is the sole suspect makes his focus make us suspicious of the character. This grand plot was saved by Kong Saharat Sangkapricha's successful portrayal of Pak Ton.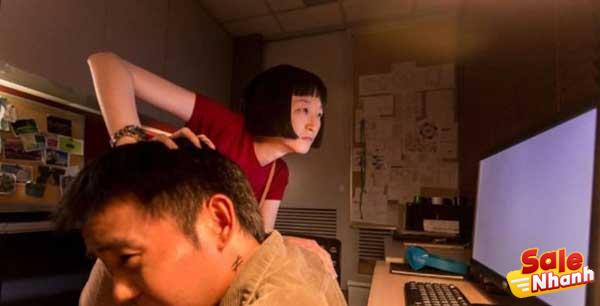 The opening of this enigmatic and nuanced story by Pak Ton is half-hearted. Although all the collected mysteries were very random and only cornered Pak Ton, the turning point at the end of the fight did not go smoothly. The surprise really messed up the story not completing what it was built on from the ground up.
My Boss is a Serial Killer movie review
This "detective drama" does not make the mystery interesting at the end of the action. Even technical photography can not save even tend to be excessive. All the mysteries discovered and collected are twisted into strange episodes. Although Mr. Ton's personality manages to keep us suspicious of him to the very end.
Chemistry 3 improvised detectives Mesa, Lin and Bogie did not go well. Other supporting roles are purely entertaining given his hilarious behavior with the main cast. It's a pity that the potential premise is wasted into a light comedy without a clear plot.
Salenhanh – Product review blog
Address: 115 Nguyen Van Qua, Tan Hung Thuan Ward, District 12, Ho Chi Minh City
Website: https://salenhanh.com/en
Mail: Salenhanh.com@gmail.com
#salenhanh #Reviewsalenhanh