The Canon laser MF913W is an all-in-one printer designed to save office space. This means it can be placed on any desk without taking up too much space. However, with this compact size, the Canon laser MF913W still ensures high performance and multifunction printing, copying and document scanning capabilities.
If you are looking for a multifunction printer to handle documents in your business, the Canon laser MF913W will be an ideal choice. With the ability to print, copy and scan, it meets all the basic needs of the user. And especially, with laser printing technology, Canon laser MF913W provides excellent print quality and saves time in the printing process.
Review and evaluate Canon laser printer MF913W
Modern, sophisticated design
If you are looking for a space-saving solution for your office, the compact and space-saving design is essential. With a combination of diverse connectivity features and cost savings, you'll find a reliable choice for your printing needs.
With its solid construction, strong lines and attractive black color, the printer will give your office space a modern and luxurious touch. The thick and strong case makes the printer meet the requirements for durability and is easy to clean when it gets dirty.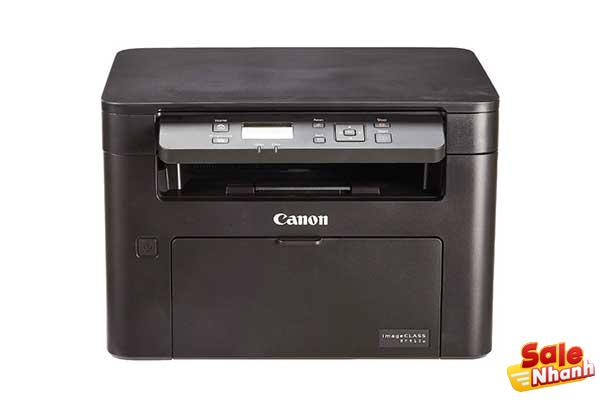 Exceptional print speed and resolution
The MF913w printer is an efficient device for office work with a resolution of 600 x 600 dpi. With a combination of technology and design, printed images and text are crisp and sharp, making it easy to read and find information on documents conveniently.
The printer also has a fast print speed, reaching 22 pages per minute. With this speed, you can quickly print the documents you need and meet the printing demands of a busy office.
Convenient wifi connection
Today's modern printers are equipped with many convenient features, making office work easier. In particular, the wifi wireless printing feature is a very useful feature.
With this feature, connecting the printer to a computer to print becomes simpler and faster than ever. Anyone in the office can connect to the printer, no need to depend on a server like other printers. As long as the printer and computer are connected to normal wifi waves, you can use the printing feature conveniently and easily.
The integration of wireless printing via wifi on the printer makes office management more convenient. You don't need to worry about connecting cables or installing complicated software, just connect to a wifi network and you can print all documents quickly and conveniently.
Smart mobile printing solution
Up to now, the use of smartphones has become an indispensable part of our lives. However, when it comes to printing documents, users often have to spend time and effort to connect the phone to the printer. This is not only a nuisance but also reduces work performance.
So, to solve this problem, Canon has developed a solution that allows users to print documents directly from their smartphones. This can be done through the use of mobile applications such as Canon PRINT Business, Canon Print Service, Google Cloud Print, Apple AirPrint and Mopria Print Service.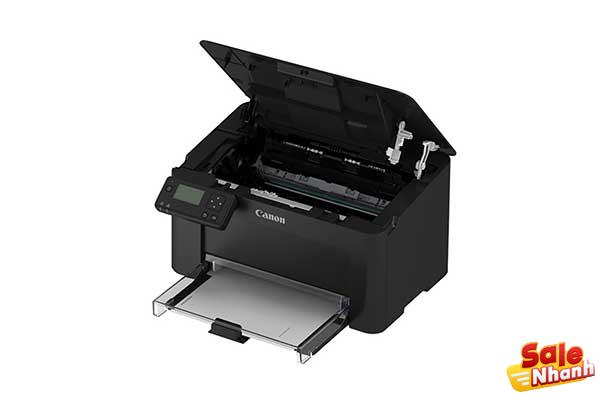 With this solution, printing becomes simpler and more convenient than ever. Users simply connect their smartphone to the printer and then select the document to print in their mobile app. Printing will be done instantly without having to access a computer or laptop.
In addition, this solution also helps increase the work efficiency of users because they can print documents more quickly and conveniently, reduce waiting time and optimize the printing process.
In short, printing solutions from smartphones have become a convenient and effective solution for users in daily life and work. Canon has launched mobile applications to assist users in document printing, saving time and improving their work efficiency.
Equipped with convenient LCD screen
The Canon MF913W laser printer is a versatile product designed to meet the printing needs of businesses and individuals. Equipped with a 5-line LCD display, this printer gives users the ability to navigate and configure printer settings easily and conveniently.
The 5-line LCD screen of the Canon laser printer MF913W allows users to easily monitor information related to the printing process, such as information about the printer's status, the number of printed pages and even notifications. error if any. This helps users to monitor the printer status quickly and conveniently.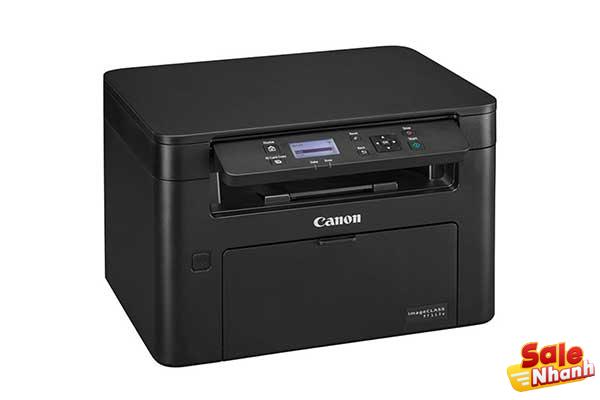 Besides providing information, the LCD screen also allows users to configure printer settings flexibly. For example, users can change the print resolution or change the paper size for printing to suit their needs. These changes can be made easily and conveniently on the 5-line LCD display.
Related articles:
Conclusion about Canon laser printer MF913W
In short, the Canon MF913W laser printer is a versatile and convenient product for printing. The 5-line LCD screen equipped on the printer makes it easy for users to manage and maintain the device, and allows configuring printer settings flexibly and conveniently. Other features of the Canon MF913W laser printer also enhance the product's versatility and convenience.
Salenhanh – Product review blog
Address: 115 Nguyen Van Qua, Tan Hung Thuan Ward, District 12, Ho Chi Minh City
Website: https://salenhanh.com/en
Mail: Salenhanh.com@gmail.com
#salenhanh #Reviewsalenhanh