The Canon LBP673Cdw printer is a great choice for departments and small workgroups, because of its compact appearance, which easily fits anywhere in your workspace. However, don't let its size fool you, as it has super-fast printing and flexible connectivity. You can print your documents quickly and easily, without having to wait long.
Canon LBP673Cdw printer also has a large print capacity, saving you time and effort in the printing process. With excellent color printing, this printer can print colorful and vivid pages. This will make your documents more eye-catching and attractive, and can make a strong impression on your partners and customers.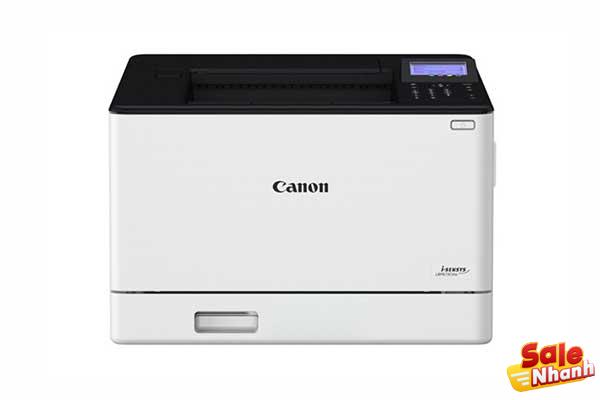 Not only that, but the Canon LBP673Cdw printer also has flexible connectivity, making it easy to share your documents with other members of your workgroup. It offers a variety of connectivity options, including Wi-Fi and Ethernet connections, allowing you to print from a variety of devices.
Canon LBP673Cdw Printer Review Reviews
Exceptional printing speed
Canon imageCLASS LBP673Cdw is one of the color printers equipped with super fast printing speed. With the ability to print 33 ppm for both black and white and color prints, this printer helps users save time and increase work productivity.
Sharp resolution
The Canon LBP673Cdw single-function color laser printer is also equipped with a resolution of 600 x 600 dpi, but its difference is the image smoothing technology. Thanks to this technology, users can enjoy prints with a resolution of 1,200 x 1,200 dpi, delivering print quality with sharpness and vivid colors. The combination of fast print speed and good print quality makes the Canon imageCLASS LBP673Cdw an attractive choice for those looking for a versatile and efficient color printer.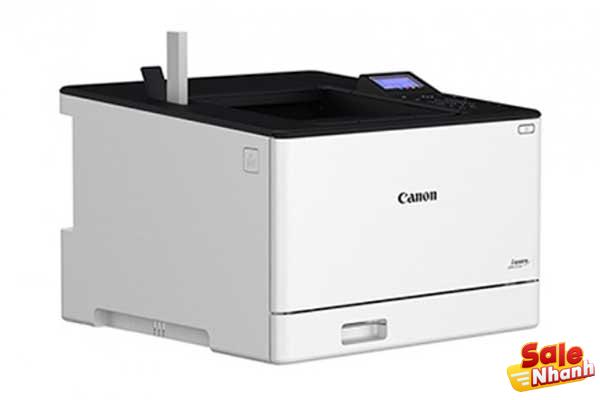 User-friendly design, easy to use
Canon LBP673Cdw printer has a minimalist design but full of utility. With its compact size, it won't take up too much space in your office. You can easily place it in any position without having to worry about disrupting your workspace.
The 5-line LCD screen is located on the top of the printer so you can perform installation, customization or error handling steps easily and conveniently. You do not need to read detailed instructions or search the internet to learn how to use this printer. All are clearly displayed on the screen, saving you time and effort in using the printer.
Convenient duplex printing
The 673Cdw color laser printer also has another very convenient feature, which is the ability to automatically print 2-sided at a speed of up to 29 ppm. This not only helps you save paper, reducing costs and printing time, but also contributes to protecting the environment and increasing work efficiency.
When you use this feature, you won't need to print each page one at a time, then change the paper orientation and print again on the back side. Instead, the printer automatically prints both sides of the paper quickly and efficiently. This saves you time and improves your productivity.
In addition, automatic 2-sided printing also helps you to reduce paper use, contribute to environmental protection and reduce the amount of waste generated from the printing process. This way, you can also save significant costs in the purchase of paper and other printing-related supplies.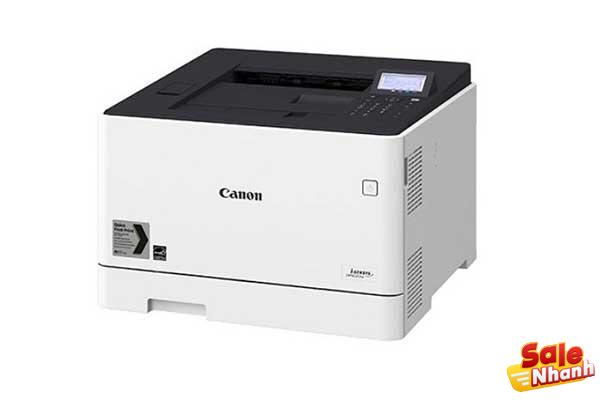 Large printing capacity
The Canon 673Cdw color laser printer is designed to meet the printing needs of businesses with a maximum print capacity of up to 50,000 pages/month. However, to ensure stable operation and avoid damage, the company offers a recommendation of 750 to 4,000 pages per month. With this average printing capacity, the printer will last longer and you won't have to worry about replacing parts too often.
In addition, the Canon 673Cdw printer is also equipped with a paper feeder with a capacity of up to 300 sheets and a 150-sheet output tray. This allows you to print in large quantities easily without having to change the paper too often. You can freely print important documents without worrying about the machine being interrupted during the printing process. Overall, the Canon 673Cdw color laser printer is a great printing solution for businesses that need to print large volumes of documents each month.
Diverse connections
The Canon 673Cdw color laser printer is a multi-function device that offers many conveniences for office operations. However, the highlight of this printer is its diverse connectivity features.
With the printer's built-in USB 2.0 port, you can connect external storage devices to print with ease. However, the LAN and WiFi connectivity features on the Canon 673Cdw printer are particularly attractive to users.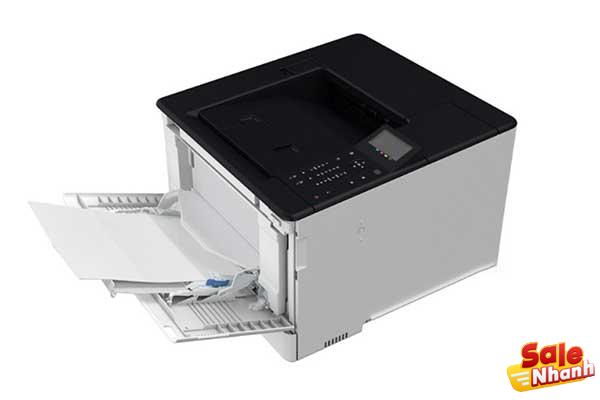 Printing over LAN (wired) or over WiFi (wireless) allows users to send print jobs quickly and conveniently. With this feature, you do not need to go to the server to perform printing operations, but can do it anywhere in the office. This saves time and improves work efficiency.
Not only that, the Canon 673Cdw printer also integrates Access Point Mode, allowing direct connection with other mobile devices for printing. This increases flexibility and convenience for users, making printing operations simpler and more convenient than ever.
Should I buy Canon LBP673Cdw printer?
If you need a good quality and multi-featured printer for use in the office or for printing documents at work, then the Canon 673Cdw printer could be a good choice. However, if you just need a basic printer for everyday document printing, then this printer might be a bit expensive for your needs.
In terms of price, the Canon 673Cdw printer is quite expensive compared to some other color laser printers on the market. However, given the features and conveniences it offers, the price is reasonable. If you have a budget and a high need for a multi-function printer, then this is a good choice.
Salenhanh – Product review blog
Address: 115 Nguyen Van Qua, Tan Hung Thuan Ward, District 12, Ho Chi Minh City
Website: https://salenhanh.com/en
Mail: Salenhanh.com@gmail.com
#salenhanh #Reviewsalenhanh