Thailand is one of the countries in Southeast Asia that is always successful in the field of cinema. The land of White Elephants never runs out of ideas to create unique and attractive movies.
At the same time humorously similar to bringing laughter, the Thai film genre has always been successful in attracting many fans across the country. Not only movies, Thai dramas are equally attractive worth watching.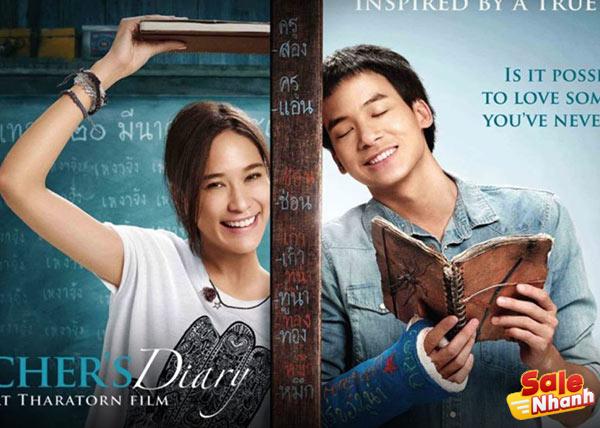 The reason is, Thai dramas always present a compelling plot to watch. Horror, romance or comedy, Thai dramas deserve to be appreciated for their well-constructed storylines.
If you are also a Fan of Thai movies and want to find the best movies for entertainment, here are the top best Thai movies for you.
KinnPorsche
Release year 2021
Genres Action , BL , Comedy , Crime , Drama , Family , LGBTQ , Drama , Romance , Horror
Filmania production
Director: Pongchaiphat Sethanand
Cast Mile Phakphum Romsaithong Apo Nattawin Wattanagitiphat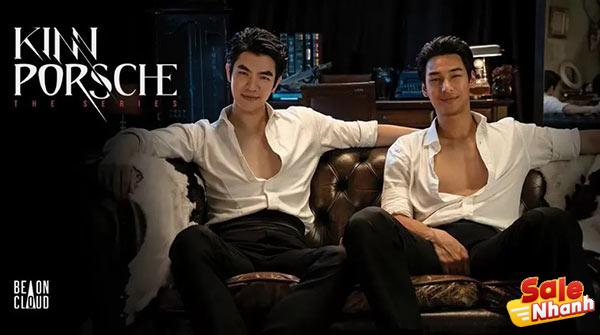 Source: Salenhanh.com
When it comes to the best Thai dramas, of course, KinnPorsche (2022) cannot be ignored. This movie with the participation of Mile Phakphum and Apo Nattawin is guaranteed to make you laugh, nervous to cry.
This drama can really make the audience feel mixed, especially the acting and chemistry of the players are very good. KinnPorsche (2022) is a drama about male love that you can watch on the streaming website iQIYI.
The film tells the story of a mafia son named Kinn Anakin who is saved by a man named Porsche. This meeting helped Porsche get a job as Kinn's personal bodyguard and this is where their erotic adventure begins.
Rivalry
Release year 2022
Genre Business , Drama , Family , Romance
Production of Channel 3
Director Nok Nuntaporn Kaewamporn
Dàn một vộn ∙ Alek Teeradetch Metawarayut ∙ Nychaa Nuttanicha Dungwattanawanich ∙ Sam Yuranunt Pamornmontri ∙ Donut Manatsanun Panlertwongskul ∙ Pop Thagoon Karnthip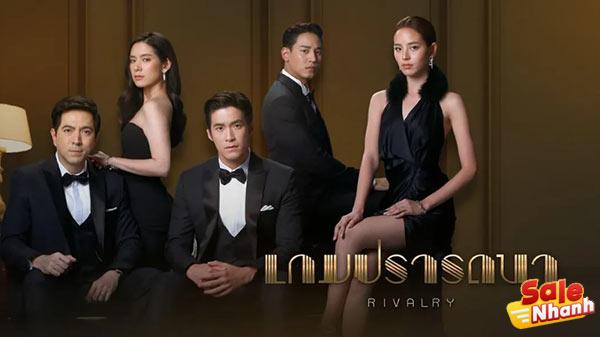 This Thai Channel 3 drama is also not to be missed in the list of the best dramas. Starring Alek Teeradetch and Nychaa Nuttanicha, this film gained a pretty high rating.
In MyDramaList, director Nok Nuntaporn Kaewamporn's film received a rating score of up to 8.0. The romantic drama tells the story of the rivalry of two families from generation to generation.
Competing in different ways, it turns out that Tawin and Millin have never been happy. There are many issues that make the two related to each other indirectly. What do you think the end of the rivalry between Tawin and Milin will be?
My Sassy Psychic
Release year 2022
Genres Comedy , Mystery , Romance , Supernatural
Production of Channel 3
Director Butcher Sammabut
∙ Preem Ranida Techasit ∙ Punjan Kawin Imanothai ∙ Ball Jitpanu Klomkaew ∙ Care Chattarika Sittiprom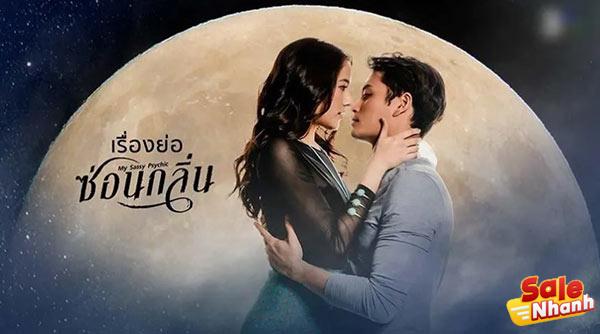 My Sassy Psychic (2022) is a Thai drama that you really have to watch on weekends. Starring Preem Ranida and Punjan Kawin, the film received a rating of 7.8 on MyDramaList.
Alternatively, you can watch this movie by Kasap Sammabut on the VIU streaming site. When it comes to story and plot, this romantic drama has a rather unique premise.
My Sassy Psychic (2022) tells the story of Sonklin, who is suddenly able to see ghosts and other people's memories after an accident. Using his earning power, Sonklin actually meets Pran.
With that man, Sonklin tries to put Moo, who he thinks is the cause of his tragic accident, to prison.
Devil Sister
Release year 2022
Genres Comedy , Drama , Family , Law , Medical , Romance
Produce GMMTV , Keng Kwang Kang , The One Enterprise
Director Koo Ekkasit Trakulkasemsuk , Pantip Vibultham
Cast Min Pechaya Wattanamontree Won Metawin Opas-iamkajorn Pod Suphakorn Sriphothong Piploy Kanyarat Ruangrung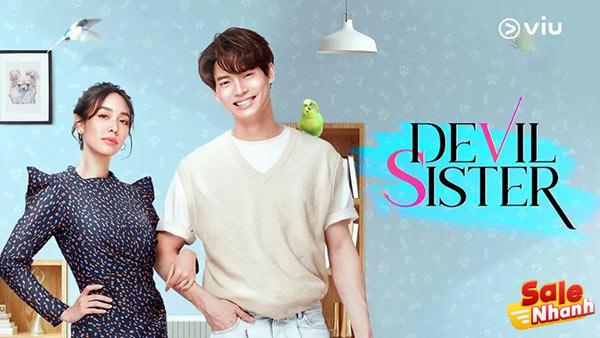 How do you feel about dating a younger man? This is what Min Pechaya is feeling as he hides his affair from Win Metawin.
Not out of shame, you know, but he doesn't want this relationship to upset his sister. Furthermore, at that time Min Prechaya, who played the character of this Inn, was dating another man.
Devil Sister (2022) is a popular Thai drama that you must watch. This movie has a funny plot, but it can make you really enjoy watching. In addition, the acting of the main cast and cinematography are really eye-catching.
Not Me
Release year 2021
Genres Action , Crime , Politics , Romance , Horror
Manufacturing GMMTV
Director Nuchie Anucha Boonyawatana
Dàn một vộn ∙ Gun Atthaphan Phunsawat ∙ Off Jumpol Adulkittiporn ∙ Mond Tanutchai Wijitwongthong ∙ First Kanaphan Puitrakul ∙ Sing Harit Cheewagaroon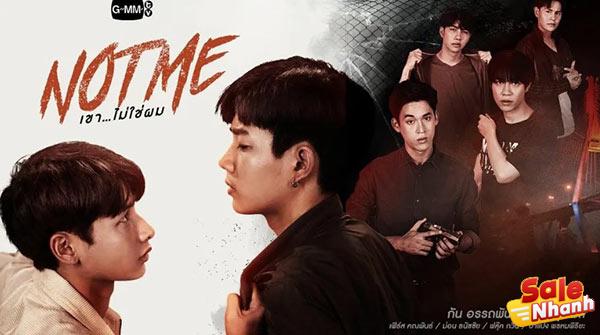 The drama produced by GMMTV is indeed not to be missed, Not Me (2021) is indeed a must in the list of the best dramas. The reason is because this movie has finally satisfied the fans of Gun Atthaphan and Off Jumpol couple.
This couple has a lot of fans and is a favorite couple. The film, directed by Nuchy Anucha Boonawatana, has a really compelling story.
The story begins when White discovers that his brother or twin named Black is lying in a coma. To avenge his brother, White disguises himself as Black and finds out who is behind all this chaos.
You Are My Heartbeat
Release year 2022
Genres Business , Comedy , Drama , Family , Psychological , Romance , Workplace
PPTV production
Director of Nine Sarasawadee Wongsompetch
Cast Davika Hoorne Puttichai Kasetsin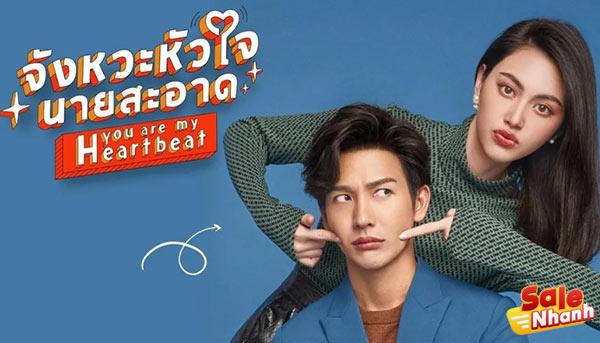 Moving on to the movie starring Mai Davika Hoorne, Push Puttichai and Jackie Jackrin, you really have to watch You Are My Heartbeat (2022).
This movie actually feels pretty emotional, especially since each character has a deep story to tell. Let's call it the character Sira played by Push, this man is a tough, hard-working leader but afraid of the smell of dirt.
Sira is indeed the adopted child of the Premyuda family, but her life has been turned upside down since meeting Kanghan. This beautiful designer lives in a world full of darkness and also many misfortunes constantly befall him.
Opposite each other, who would have thought that Sira and Kanghan were engaged in a challenging love story.
The War of Flowers
Release year 2022
Genre Drama , Family , Romance
Manufacturing GMMTV
Golf Director Tanwarin Sukkhapisit
Dàn một vộn ∙ Lukkade Metinee Kingpayome ∙ Sonia Couling ∙ Krist Perawat Sangpotirat ∙ Aye Sarunchana Apisamaiongkol ∙ Gun Atthaphan Phunsawat ∙ Willie Ruengrit McIntosh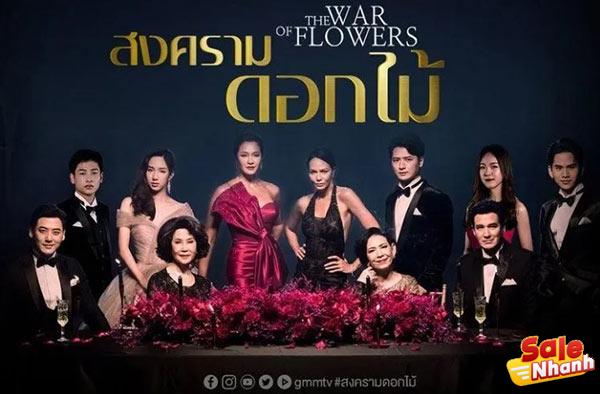 Moving on to a domestic drama rife with intrigue and thorny issues, this is War of the Flowers (2022). This film, directed by GMMTV, features leading Thai celebrities of many generations.
So, when it comes to acting and cinematography, there's no doubt that Golf Tanwarin Sukkhapisit's film will make you cringe. The film tells about the revenge of the two wives of the late Paitoon Butsayaban.
Tawan kicked Ornapa and her daughter out of the house, after her husband died without any inheritance. Feeling hurt by having to live a difficult life, Ornapa takes revenge on Tawan. How do you think the battle between the first wife and the second wife will end?
The Prince Who Turns into a Frog
Release year 2021
Genre Business , Comedy , Family , Medical , Romance
Produce GMM One , Tencent Video
Director of Peeraphon Thiancharoen
Cast Vill Wannarot Sonthichai Son Yuke Songpaisan Kade Tharakade Petchsuksai Fern Kamonchanok Pankruea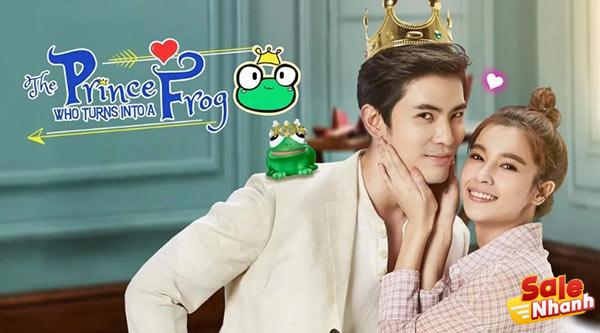 Adapted from the hit TV series C-Drama, The Prince Turns into a Frog (2021), the Thai version is no less than the original. Combining Vill Wannarot and Son Yuke Songpaisan as the main couple, their chemistry is truly phenomenal.
It's no surprise that the movie made by Pla Peeraphon Thiancharoen has achieved high ratings on MyDramaList. As for the story, this movie is about Looktarn, who tries to save his village from a greedy ruler.
That's why he spread rumors about the village guardians, so much so that Kin's resort balked. However, due to an accident by Kin, the man lost his memory and fell in love with Looknart, who took care of him.
F4 Thailand: Boys Over Flowers
Release year 2021
Genre Comedy, Romance
Produce GMMTV , Parbdee Taweesuk
Director O Patha Thongpan
Come near ∙ Tu Tontawan Tantivejakul ∙ Bright Vachirawit Chivaaree ∙ Gianh Metawin Opas-iamkajorn ∙ Nani Hirunkit Changkham ∙ Dew Jirawat Sutivanichsak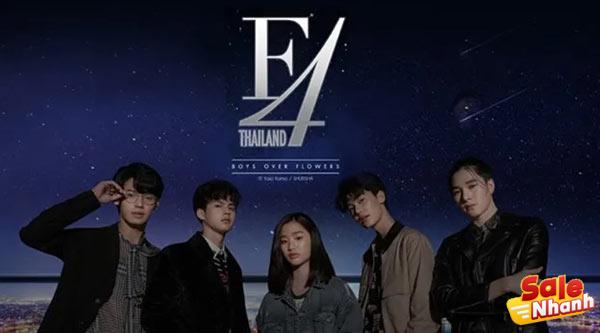 Having received bad reactions from netizens, F4 Thailand: Boys Over Flower (2021) have proven that they are really worth the wait. Still adapted from Kamio Yoko's Hana Yori Dango manga, the Thai version is guaranteed to feel fresh and different.
Not to mention the young actors playing the main roles make this movie even more attractive. The story begins when Gorya dares to go against Thyme, the leader of the famous F4 group at his school. Thanks to this interception, Gorya received a red card making him the target of a school.
But witnessing Gorya's fierce resistance, it turned out that Thyme had secretly loved this girl. How do you think Gorya will melt Thyme's heart?
Girl From Nowhere
Release year 2018
Genres Crime , Drama , Horror
Produce GMM Grammy , GMM Studios
Directors Apiwat Supateerapong , Jatuphong Rungrueangdechaphat , Khomkrit Treewimol , Pairach Khumwan , Sitisiri Mongkholsiri , T-Thawat Taifayongvichit
Dàn một vộn ∙ Chicha Amatayakul ∙ Thanavate Siriwattanakul ∙ Pajaree Nantarat ∙ Thitinan Khlangphet ∙ Chonnikan Netjui ∙ Nathasit Kotimanuswanich ∙ Tanthai Tatchapol Thitiapichai ∙ Morakot Liu ∙
Ekawat Niratvorapanya ∙ Ud Aw
Girl From Nowhere (2018) is really popular in Vietnam. Because this series really worries a lot of people. Tells the story of Nanno, a mysterious girl who always transfers schools.
It turns out that Nanno always exposes various lies and crimes committed by students and school staff. This time Nanno helps avenge the 13 female students who were victims in the school.
Thanks to Nanno's revelation of big secrets, everyone now realizes that school can be a dangerous place. Not only students, schools commit crimes, but parents can also play a role.
Switch On
Release year 2021
Genres Comedy , Fantasy , Romance , Horror
Produce Century UU Entertainment
Director Taninsirapapra of Yuan Danop
Dàn hộng vộn ∙ Aom Sushar Manaying ∙ Gee Sutthirak Subvijitra ∙ Din Teerachata Rachatharahanayakan ∙ Chin Chinawut Indracusin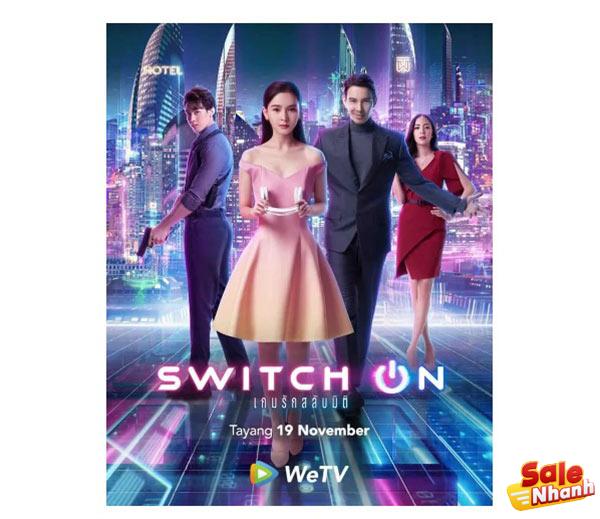 Still adapted from popular Korean dramas, one of the best of 2021 is Switch On (2021). The film, starring Aom Sushar Manaying and Gee Sutthirak Subvijitra, was inspired by the popular Korean drama W: Two World (2016).
The premise remains the same, it's a revised love story between two mysterious and dangerous worlds. A-Kin is a doctor trying to find out the truth behind his father's sudden death.
From here A-Kin finds a game called "Better World", which pulls him into a parallel world. There A-Kin meets Nisa, one of the characters in the game that makes him fall in love and get entangled in dangerous things.
The Crown Princess
Release year 2018
Genre Action , Drama , Romance
Production Thong Entertainment Co.Ltd
Director Amphaiphon Chitmaingong
Cast Yaya Urassaya Sperbund Nadech Kugimiya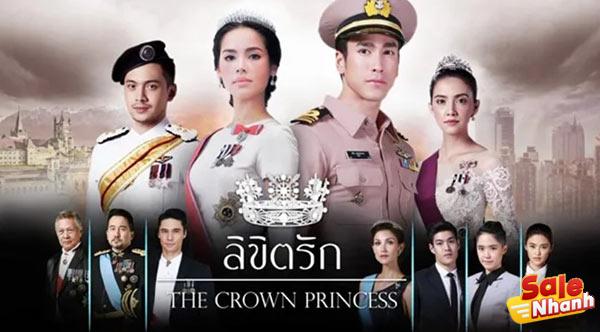 Princess Alice was in danger because of the news of her coronation, so she got washed up on a beach. That's when Lieutenant Davin found him and helped him, despite a misunderstanding.
Cuối cùng trung úy Davin đã trở thành người cứu công chúa Alice. Kể từ sự việc đó, Trung úy được làm cảnh vệ riêng.
Trở lại lâu đài, Công chúa Alice gặp đủ rắc rối và phá hoại để muốn cô ấy chết. Nhờ sự tốt bụng của trung úy Davin, công chúa Alice luôn được bảo vệ khỏi mọi điều xấu và đây là nơi tình yêu bắt đầu nảy nở.
Mặc dù vậy, Công chúa Alice và Letna Davin đang ở trong một tình huống khó khăn, vì tình yêu của họ cảm thấy không thể duy trì.
Full House
Năm phát hành 2014
Thể loại Hài , chính kịch , lãng mạn
Sản xuất Halo Productions , KTCC Co. , True4U
Giám đốc Nine Sarasawadee Wongsompetch
Dàn diễn viên ∙ Aom Sushar Manaying ∙ Mike Angelo ∙ Utt Uttsada Panichkul ∙ Janesuda Parnto ∙ Nest Nisachol Siwthaisong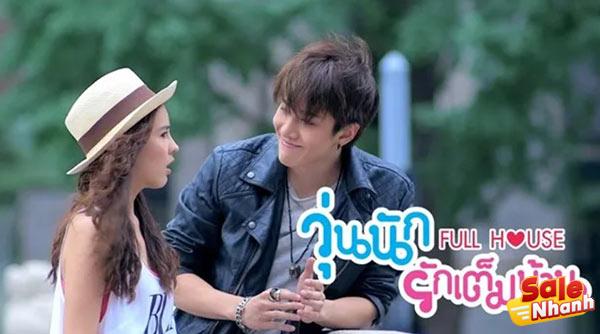 Paired with Mike and Aom, this film is very popular with young Indonesian audiences. Adapted from the Korean drama of the same name, Full House (Thai) is really fun to watch.
Tells the story of Mike, a famous singer whose life is suddenly disturbed by Aom Am while on vacation in Korea. Who would have thought that after they returned from there, the two of them would actually enter into a very complicated contract marriage.
Aom accepts this deal to get his house, while Mike to make Mintra jealous. But over time, they do fall in love, but circumstances make them feel a deeper pain.
Praomook
Release year 2021
Genre Drama, Romance
Produce Channel 3 , VIU
Director of Nine Sarasawadee Wongsompetch
Dàn một vộn ∙ Pon Nawashch Phupantachsee ∙ Bua Nalinthip Sakulongumpai ∙ Krating Khunnarong Pratesrat ∙ Mint Ranchrawee Uakoolwarawat ∙ Meen Nichakoon Khajornborirak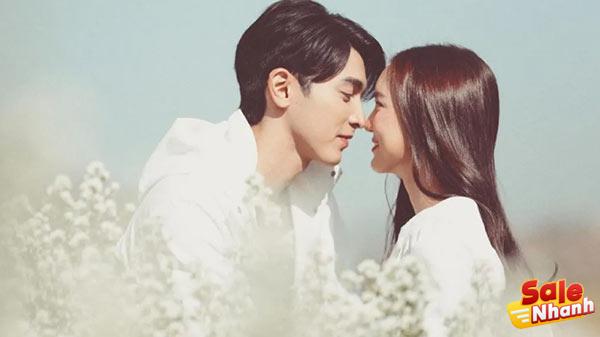 Reuniting in a TV series, the couple Pon Nawasch and Bua Nalinthip have never disappointed the audience.
Still in production on Channel 3, this time the two teamed up in a melodrama called Praomook (2021). This 15-episode series has achieved high ratings and international success.
Praomook and Chalanthorn's love story is not easy, especially when the initial intentions of both are not good.
Starting the relationship with a misunderstanding, the match between the two does not go well. Even when the two fall in love, obstacles come when Chalanthorn's ex-girlfriend tries to separate them.
2gether The Series
Release year 2020
Genre BL , Comedy , Teenager , Romance , School , Youth
Production of GMMTV , Housestories 8
Director Weerachit Thongjila
Cast Bright Vachirawit Chivaaree Won Metawin Opas-iamkajorn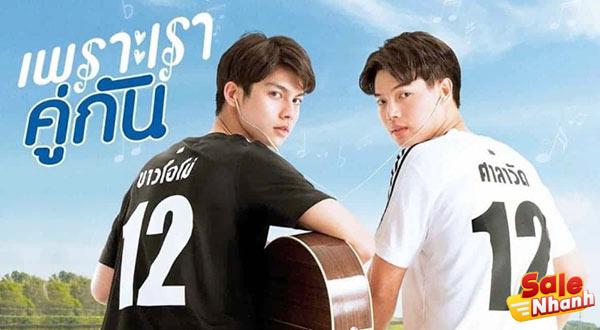 Tine Teepakorn (Metawain Opas-iamkajorn) is a first-year law student who is desperate to find a life partner. Many times he tried to have a lover but failed in the middle of the road, either because he did not match or because he was forced to fall in love.
Once, she meets a flirty guy named Green (Korawit Boonsari) who is attracted to and likes Tine. He wants to do anything to be close to Tine, even though Tine has no feelings for Green and even leads to amusement whenever Green calls his name and appears in front of him.
Tine manages to keep Green away, while also consulting his friends. A friend of Tine advised Tine to find a boyfriend but it had to be a guy, so Green backed down and was heartbroken.
Tine finally gets help from a handsome and popular guy on campus named Sarawat Guntithanon (Vachirawit Chiva-aree). The funny thing is that their pretend dating has become serious because Sarawat likes Tine and Tine likes Sarawat too.
Hua Jai ​​Sila
Release year 2019
Genres Crime , Drama , Melody , Romance
Manufacturing GMM One
Director Thanawat Panyarin
Cast Tor Thanapob Leeluttanakajorn Fern Nopjira Lerkkajornnamkul Noon Siraphan Wattanajinda Ann Siriam Pakdeedumrongrit Typhoon Kanokchat Munyadon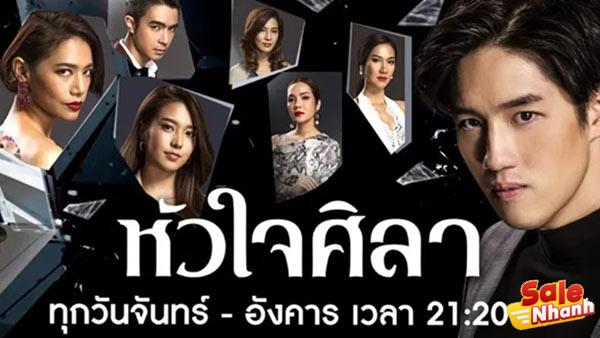 Born an illegitimate child, Tor lived a very difficult life after the death of his mother. Until one day Tor risked his life to jump into the river after being beaten by his stepmother even though he was considered dead. On the other hand Migta also experienced the same thing, he became very distressed after the negligence of his mother and sister.
It turns out that Tor is not dead yet, he survived the accident and is now planning revenge on his stepmother. Tor deliberately changed his identity to Sila, he planned to avenge all his suffering. Meanwhile, he meets Migta, who also realizes that Sila is Tor.
Game Sanaeha
Release year 2018
Genres Comedy , Drama , Family , Romance
Production of Channel 3
Director Chudapa Chantakett
Cast James Jirayu Tangsrisuk Taew Natapohn Tameeruks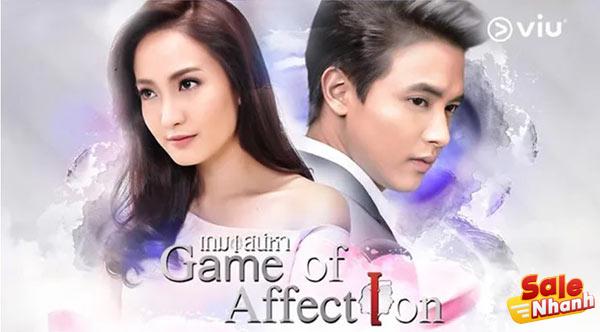 Nok was heartbroken when his parents said they were going to get a divorce. Trying to find out, Nok gets into a misunderstanding with Nai, who turns out to be his mother's nephew.
Nai and Nok are not strangers, have known each other since childhood, but Nok really hates Nai. Short story Nok gets harassed by a man and Nai saves him.
To save Nok's prestige and dignity, Nai decides to marry the girl he really loves. Enjoying a happy time in their marriage, their relationship becomes strained when Nai loses her biological mother.
They hurt each other while still in love, Nok's arrogance and childish nature make things worse.
2Moons
Release year 2017
Genre Comedy , Romance , School , Youth
Production Chachi Digital Media Co., Ltd., Motivation Village Co., Ltd
Director Kanchanapun with Meesu
Dàn một vộn ∙ God Itthipat Thanit ∙ Bas Suradet Piniwat ∙ Kimmon Warodom Khemmonta ∙ Copter Panuwat Kerdthongtavee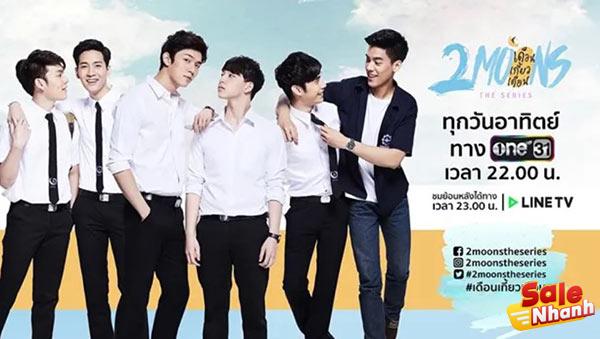 Adapted from a novel of the same genre called Banh Chiffon, this novel was indeed very successful in Thailand. Not only the novel, the TV series version also attracted the attention of many people, including in Indonesia. tells the story of Wayo, who intentionally went to the same place as Phana, his classmate.
The reason is because Wayo has liked Phana since high school, but did not dare to reveal it. The two became close when Phana had to train Wayo, who was chosen as the faculty ambassador. But Wayo's struggle to get Phana wasn't easy, as Phana refused and ignored him.
The Gifted: Graduation
Release year: 2020
Genre: Drama, Mystery, Science Fiction, Supernatural
Producer: GMMTV , Parbdee Taweesuk
Director: Waasuthep Ketpetch
They come: ∙ Nanon Korapat Kirdpan ∙ Chimon Wachirawit ∙ Sing Harit Cheewagaroon ∙ Gun Atthaphan Phunsawat ∙ Jane Ramida Jiranorraphat ∙ Fiat Pattadon Janngeon ∙ Puimek Napasorn Weerayuttwilai ∙ Patrick Nattawat Finkler ∙ Prim Chanikan Tangkwin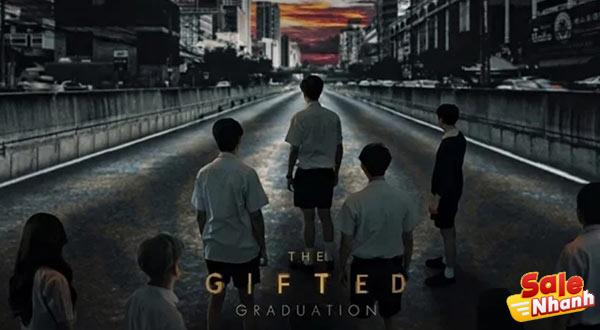 The series that many fans have been waiting for for almost two years, has finally been released and managed to amaze many. About gifted kids with superpowers at Ritdha High School. Because in this school they have to face a lot of trouble coming from their principal.
Principal Supot Chuamanee became a major pioneer in separating the social classes from the students there. Furthermore, principals put a lot of pressure on students, which can ruin their lives.
It was here that Pang and other disciples did their best to defeat Supot Chuamanee.
Make It Right
Release year: 2016
Genre: Friendship, Romance, Youth
Produce: Copy 'A Bangkok , COSOCOMO CO. Ltd , JINLOE MEDIA WORK
Director: Rachyd Kusolkulsiri
Dàn hội vện: ∙ Peak Panichtamrong Peemapol ∙ Boom Udompanich Krittapak ∙ Ohm Pawat Chittsawangdee ∙ Toey Imerbpathom Sittiwat ∙ Bonne Techakumphu Manapat
"Make It Right is a Thai television series adapted from the novel of the same name. This movie is about a man's love story and how he has to control his emotions. In addition to the love story, this film also presents another plot about the reality of living life.
Drama Make It Right was released May 15, 2016-July 31, 2018, directed by Rachyd Kusolkulsiri. This movie features Panichtamrong and Udomanich as the players. Aired on MCOT HD and Line TV, this series has achieved a pretty high rating, you know!
Those are some of the best Thai drama recommendations that you must definitely watch. Of course, the film presents a story that is interesting, engaging, and may even leave you feeling amused. Therefore, don't forget to jot down a bunch of TV series titles here for you to watch at your leisure.
Salenhanh – Product review blog
Address: 115 Nguyen Van Qua, Tan Hung Thuan Ward, District 12, Ho Chi Minh City
Website: https://salenhanh.com
Mail: Salenhanh.com@gmail.com
#salenhanh #Reviewsalenhanh