Comedy is a movie genre that is always loved by many people because it brings laughter and a comfortable mood to viewers, and at the same time brings a sense of lightness and relaxation after hours of stressful study and work.
It can be said that Charlie Chaplin, Buster Keaton and Harold Lloyd are comedians who first appeared in Hollywood cinema through the silent films they played in the 1930s. And since then, comedies have always had a a place in the hearts of the audience and is loved by many people, choosing to watch entertainment with their family and loved ones.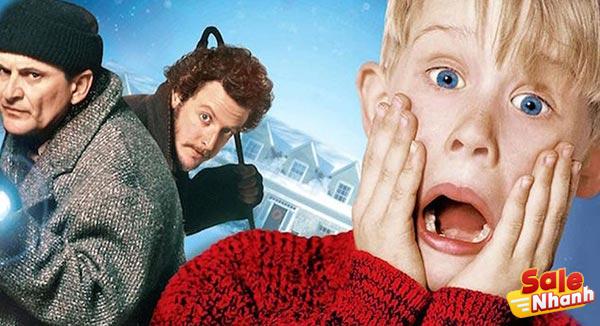 In each decade there is an innovation in the sense of humor to adapt to the trends and culture of current society. As a result, comedies have more subgenres, such as parodies and comedies.
From thousands of comedies produced by Hollywood, we have selected 20 iconic comedies with a variety of humorous aspects that you are sure to love.
What We Do In The Shadows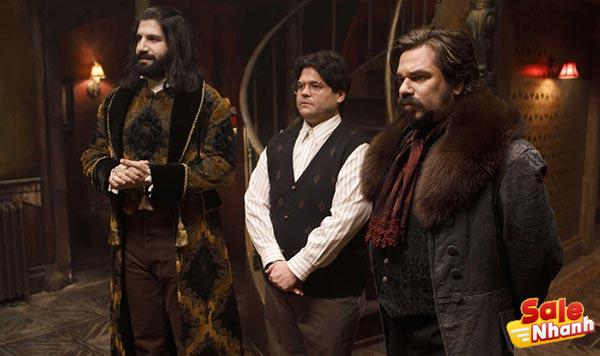 Genre Comedy, Horror
Directed by: Jemaine Clement, Taika Waititi
Taika Waititi ∙ Jemaine Clement ∙ Jonathan Brugh ∙ Ben Fransham ∙ Cori Gonzalez- Macuer
Vampire movies aren't all scary. "What We Do In The Shadows" is a movie about vampires that is not scary at all. The film tells the life of many vampires in a house quite funny and highly entertaining.
A new vampire named Nick (Cori Gonzalez-Macuer) tries to adapt to the life of a vampire. Nick has a human friend named Stu (Stu Rutherford). Nick and Stu try to introduce modern life to senior vampires, from teaching them to watch television to operating laptops and cameras.
Young Frankenstein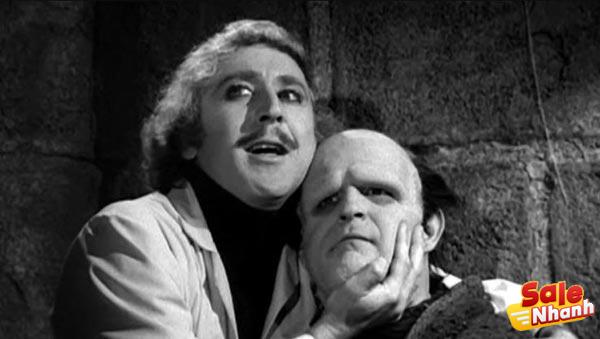 Genre Comedy, Horror
Director Mel Brooks
Cast Gene Wilder Peter Boyle Marty Feldman Cloris Leachman Teri Garr
The film, directed by Mel Brooks and starring his best friend, Gene Wilder, enjoys a comedy parody of the Frankenstein saga. Notably, the tools and settings used are characteristic of the 1931 film Frankenstein.
Shown in black and white format to increase the horror impression, the audience still couldn't help but laugh because they witnessed the characters' behavior. Currently, Young Frankenstein is registered with the National Film Registry and included in the list of best comedies in several media.
Shaun of the Dead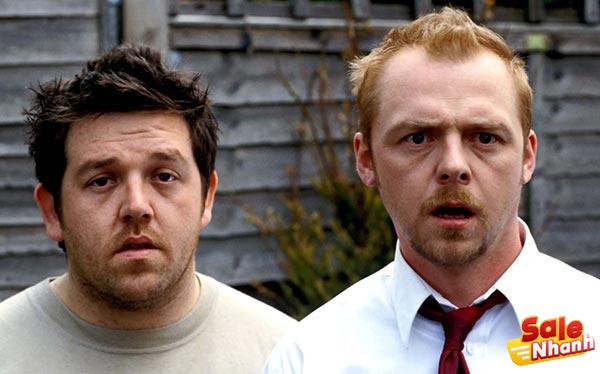 Genres Comedy , Horror , Romance , The Walking Dead
Directed by: Edgar Wright
Cast Simon Pegg Nick Frost Kate Ashfield Dylan Moran Lucy Davis
One more zombie movie that doesn't have a lot of brutal or scary faces of scary zombie characters: it's "Shaun of the Dead". This synopsis tells the story of Shaun (Simon Pegg), a man who lives an ordinary life with his girlfriend, Liz (Kate Ashfield) and his best friend, Ed (Nick Frost) ). Shaun was happy to bring Liz back to her old place. Meanwhile, Ed frequently interrupts their date with his goofiness.
One day, the people around their neighborhood became strange. Those people became uncontrollable zombies. Along with several others, Shaun and Liz manage to survive the infection and the horrors of the zombies around them.
The Nice Guys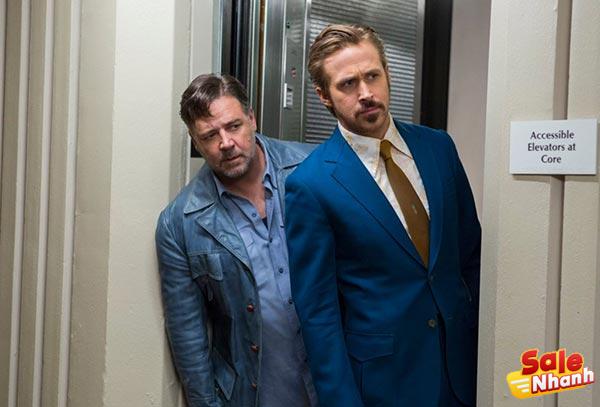 Genre: Action, Comedy, Crime
Directed by: Shane
Dàn diễn viên: ∙ Russell Crowe ∙ Ryan Gosling ∙ Angourie Rice ∙ Matt Bomer ∙ Margaret Qualley ∙ Yaya DaCosta
Starring two famous actors Ryan Gosling and Russell Crowe, "The Nice Guys" is an interesting comedy. This film elevates the professions of investigators and detectives. Although the film is about the journey of investigators and detectives investigating the case of a missing woman, this movie is still funny and makes viewers laugh.
Starting from the disappearance of a girl, Jackson Healy (Russell Crowe) and Holland March (Ryan Gosling) are forced to work together to find out the mystery of that disappearance, moreover, the girl's aunt believes her grandchild. My daughter is still alive.
The journey of Healy and March in finding the truth behind the disappearance of the adult film girl is quite thrilling. Many surprises will be revealed when the in-depth investigation is carried out.
The Grand Budapest Hotel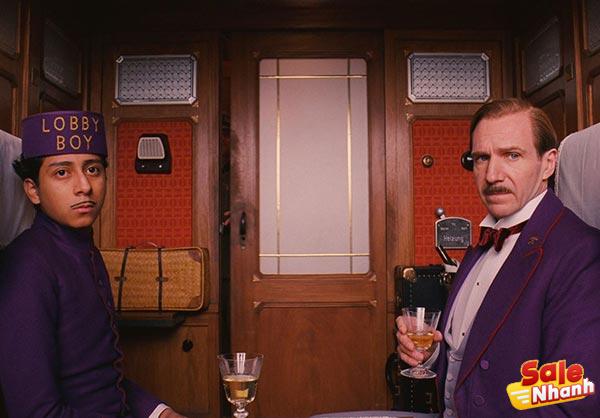 Genres Adventure , Comedy , Crime , Horror
Directed by Wes Anderson
Cast Ralph Fiennes Tony Revolori Saoirse Ronan Adrien Brody Willem Dafoe
A comedy that came out in 2014 is a pretty catchy comedy. "The Grand Budapest Hotel" is a movie starring many big names and has been nominated for several Oscars. The plot of this film is also well elaborated to create a class comedy that is sure to keep the audience entertained.
This summary tells the history of the ownership of The Grand Budapest hotel. A lobby boy named Zero (Tony Revolori) meets and immediately befriends a trusted man who runs The Grand Budapest hotel, Monsieur Gustave H (Ralph Fiennes). Gustave had a habit of dating rich, older women. One of the women Gustave is dating is Madam D (Tilda Swinton).
One day, Madam D is found murdered. According to his will, Madam D left a precious painting to Gustave H. Madam D's whole family did not accept it and instead suspected Gustave H as the mastermind behind the woman's murder.
Hot Fuzz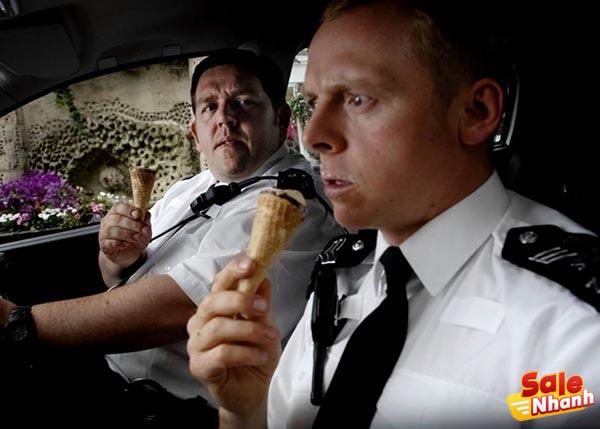 Genres Action , Comedy , Crime , Mystery , Horror
Directed by: Edgar Wright
Cast Simon Pegg Nick Frost Jim Broadbent Paddy Considine Timothy Dalton
Starting from a cop named Nicholas Angel (Simon Pegg) has a voyeuristic and eye-catching performance. Unfortunately, his good track record actually got him sent to a remote village, Sanford. There, Angel meets fellow policemen who are less serious about their jobs. In fact, they often mock Angel for being too serious about his job while their area is quiet and has few criminal cases.
One day, the villagers one by one are found dead. Angel must team up with Danny Butterman (Nick Frost), his naive partner who is obsessed with cop movies. Can the two solve the mystery that 'killed' the villagers?
Borat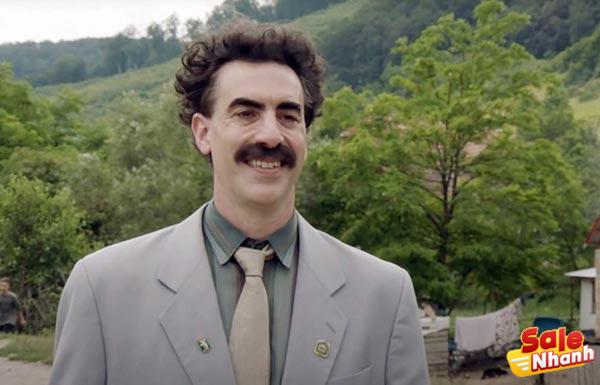 Genre Comedy, Fantasy
Directed by: Larry Charles
Cast Sacha Baron Cohen Ken Davitian Luenell Campbell Pamela Anderson
"Borat: American Culture for the Good of the Glorious Nations of Kazakhstan" (hereinafter "Borat") is a satirical comedy that was briefly banned in Kazakhstan. However, after the screening of this film, tourism revenue in Kazakhstan actually increased tenfold.
This fantasy-style drama follows the journey of an innocent and goofy Kazakh journalist named Borat Sagdiyev (Sacha Baron Cohen). Borat and his producer, Azamat Begatov (Ken Davitian) go to America to study the culture of Uncle Sam's country. Borat's attitude and behavior throughout the film really brings out its own sense of humour.
School of Rock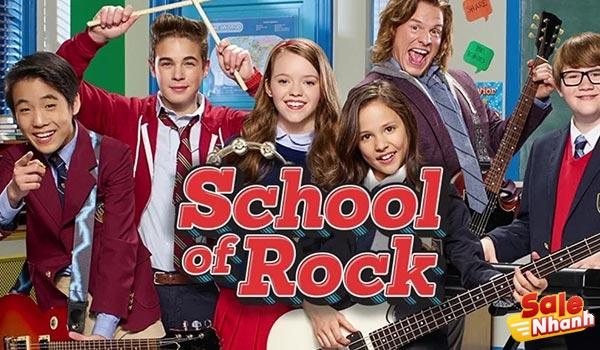 Genre Comedy
Directed by: Richard Linklater
Cast Jack Black Joan Cusack Michael Christopher White Sarah Silverman Miranda Cosgrove
Dewey Finn (Jack Black) is a guy who loves rock music. However, things get stuck when he is expelled from his band. In the midst of economic hardship, Finn is forced to disguise himself as a teacher friend at an exclusive school with strict rules and monotonous educational methods.
Finn secretly teaches his students about rock music. In fact, Finn started a rock band with members who were his own students. Finn also instigated his students to enter a rock and roll band competition.
Zombieland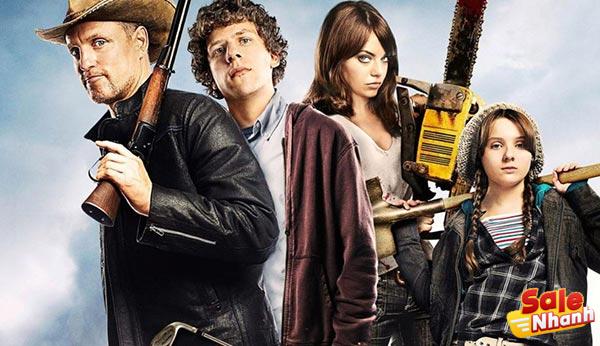 Genres Adventure , Comedy , Fantasy , Horror , Science Fiction , The Walking Dead
Directed by: Ruben Fleischer
Cast Jesse Eisenberg Woody Harrelson Emma Stone Abigail Breslin
The zombie apocalypse has hit America and turned most of the population into terrible creatures. Columbus (Jesse Eisenberg) is a surviving University of Texas student. He plans to return to Ohio and pray for his family's safety. Along the way, Columbus meets Tallahassee (Woody Harrelson), one of the survivors, and gives him a ride.
Along the way, Columbus and Tallahassee meet two girls named Wichita (Emma Stone) and Little Rock (Abigail Breslin). The two girls suggest that they go together to an amusement park that is said to have never been visited by zombies. Will the four of them survive? Find the answer in "Zombieland" released in 2009, yes!
Superbad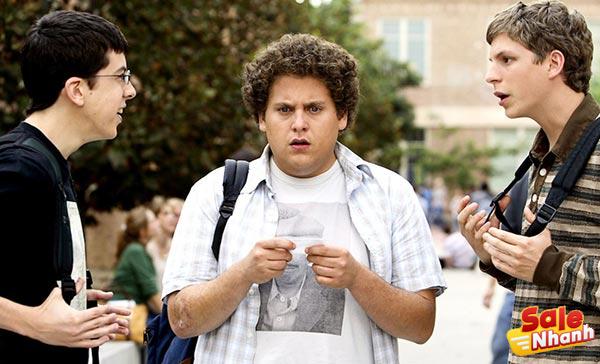 Genre Comedy, Teen, Friendship
Directed by: Greg Mottola
Cast Jonah Hill Michael Cera Christopher Mintz-Plasse Bill Hader Seth Rogen
Jonah Hill is a young actor who often plays comedies. This time, Jonah Hill stars in "Superbad," a light-hearted comedy set in the life of a high school teenager.
It is said that Seth (Jonah Hill) and Evan (Michael Cera) are two sassy and sassy high school students. The two of them have been friends since childhood and have never been in a relationship. As graduation day approaches, they receive an invitation to party with a popular girl at school, Jules (Emma Stone). Of course, neither of them missed the opportunity.
Becca (Martha Maclsaac) who is hosting a party asks them to buy alcohol. However, because they are underage, it is difficult for them to buy alcohol. As a result, they do something so ridiculous that they threaten to cancel the long-awaited party.
The Descendants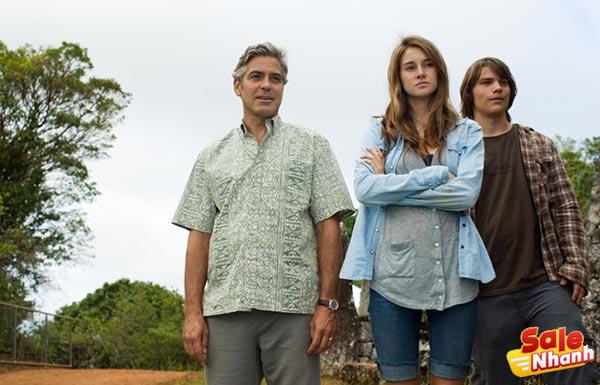 Genre Comedy, Drama, Family
Directed by Alexander Payne
Cast George Clooney Shailene Woodley Amara Miller Nick Krause
Alexander Payne is always shown films with unique plots and characters. This time, George Clooney is the main character who has to take care of two daughters because his wife has an accident. Although in a drama atmosphere, there are many scenes that can invite laughter to laughter.
One of them was when George Clooney discovered his wife was cheating on him, he rushed down the village to his best friend's house to find out for sure. His expression was serious but slightly ticklish. Through this film, Shailene Woodley has raised her profile with her charming performance as a broken teenager in the family.
The 40-Year-Old Virgin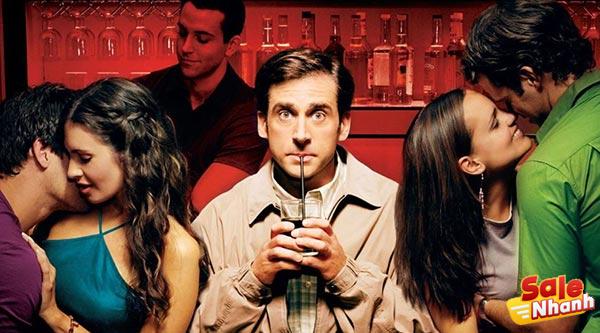 Genre: Comedy, Romance
Directed by: Judd Apatow
Actors: Steve Carell, Catherine Keener, Paul Rudd
Being a virgin at the age of 40 seems to be a strange thing in Western countries. Andy Stitzer (Steve Carell) is a man who was still a virgin at the age of 4. He often talks to his colleagues about women. When it comes to sex, however, Andy looks both clumsy and eager.
Paula (Jane Lynch) is Andy's master as well as a wonderful woman. Paula only provides sex for Andy. However, Andy remained unwavering. This is of course greatly regretted by Andy's colleagues, who are always supportive of the single guy dating Paula.
In fact, Andy is not uninterested in women. This man has a secret crush on Trish (Catherine Keener), the mother of a shop owner right across from Andy's workplace. Unfortunately, Andy didn't have the guts to start PDKT with Trish.
21 Jump Street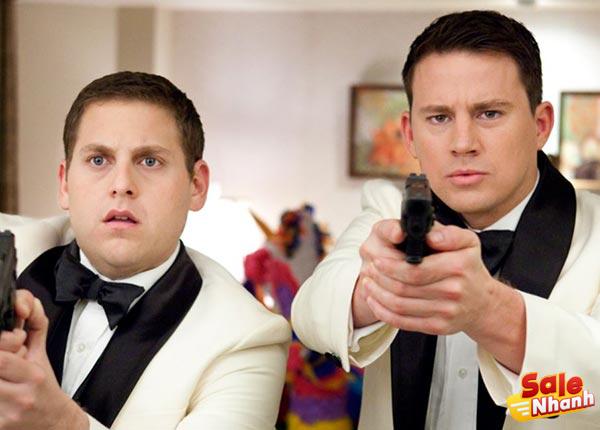 Genre: Action, Comedy, Crime
Directed by: Phil Lord, Christopher Miller
Pemeran : Jonah Hill, Channing Tatum, Ice Cube
What if an actor who often plays comedies has to compete with a handsome actor who often plays romantic movies? You can watch them all at "21 Jump Street" where Jonah Hill and Channing Tatum are the main characters.
Morton (Jonah Hill) and Greg (Channing Tatum) are two new cops who happen to be friends at school. They are tasked with investigating drug trafficking in a school. In order for the investigation to go smoothly, they must disguise themselves and return to school as other students.
Mean Girls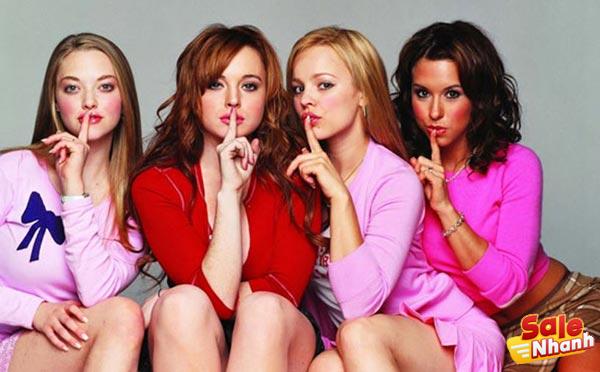 Genre: Comedy
Directed by: Mark Waters
Pemeran : Lindsay Lohan, Jonathan Bennett, Rachel McAdams, Amanda Seyfried
After 15 years living in Africa, Cady Heron (Lindsay Lohan) returns to America. He goes to a school with The Plastics, a group of girls who claim to be the most popular and beautiful in the school. Of course Cady is not underrated by The Plastics.
Along with her two best friends, Cady plans to teach The Plastics a lesson. Furthermore, Cady fell in love with one of The Plastics' ex-girlfriends, Aaron Samuels (Jonathan Bennett).
Cady desperately tries to change to become the popular girl in school. His efforts were successful and it made him begin to be favored by The Plastics. However, the longer they hang out with The Plastics, the once kind and innocent Cady boy becomes as selfish as the girls.
Phim Scott Pilgrim vs. the World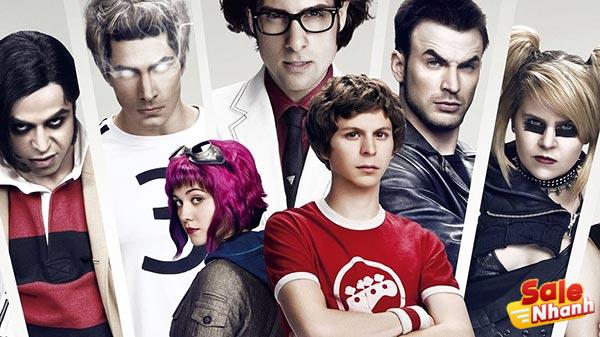 Genre: Action, Comedy, Fantasy
Directed by: Edgar Wright
Actors: Michael Cera, Mary Elizabeth Winstead, Kieran Culkin
As its title suggests, this movie tells the story of a boy named Scott Pilgrim (Michael Cera). Scott is an ordinary young man with good looks and no stable income. However, so far, the guy who is also the bassist in a band has never had trouble approaching the girl he likes.
Once upon a time, Scott fell in love with Ramona (Mary Elizabeth Winstead), a uniquely beautiful girl. Scott's love is not unrequited as Ramona has also given positive feedback. However, in order to become Ramona's teammate, Scott must first defeat Ramona's 7 ex-lovers.
Tropic Thunder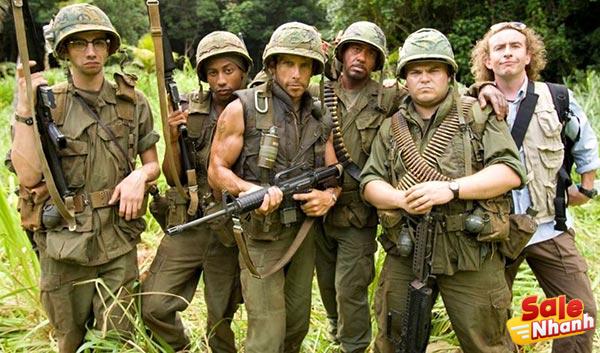 Genre: Action, Comedy, War
Directed by: Ben Stiller
Actors: Ben Stiller, Jack Black, Robert Downey Jr.
Intending to make a war movie, a director gathered several actors. However, the actors do not fit together and that makes it even more difficult for the director to manage.
To make the actors get along well, the director finally invited them to shoot in the woods. Unfortunately, the director actually died because he accidentally stepped on a landmine. In honor of the director, the actors finally resumed the making of the film. However, the misfortune is not over as they are confronted by an armed group that has taken one of the actors hostage.
The 3 Musketeers (Hangover)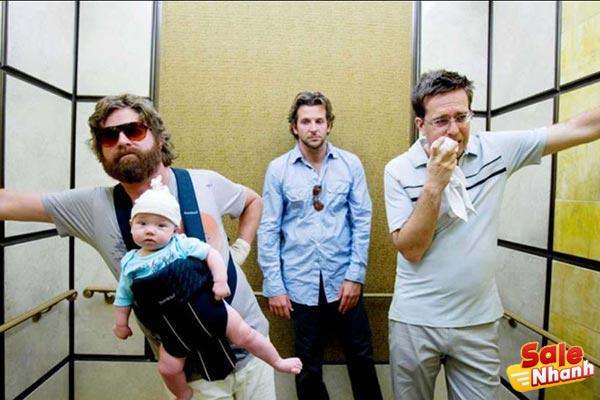 Genres Adventure , Comedy , Drama
Directed by Todd Phillips
Cast Bradley Cooper Ed Helms Zach Galifianakis Justin Bartha Heather Graham
Three friends wake up from a drunken stupor and realize some strange things have happened due to the events of last night without their knowledge. There was a tiger, a child, and one of them lost a tooth.
They must race against time to find out what happened last night and find a friend who is still missing even seconds before the wedding.
Bradley Cooper, Zach Galifianakis and Ed Helms show great chemistry with the script and witty direction so a lot of humor is present during their investigation.
Because of its success, then made 2 sequels to complete The Hangover trilogy. But unfortunately, these two films can't match the first film's achievement in terms of quality, as they just repeat the same formula with different settings.
Dumb and Dumber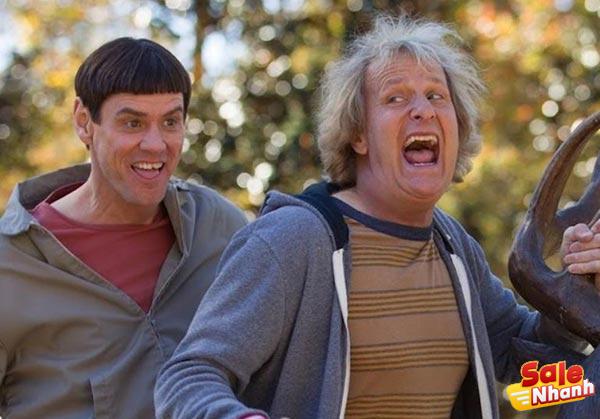 Genre Comedy
Directed by: Peter Farrelly
Cast Jim Carrey Jeff Daniels Lauren Holly Karen Duffy Mike Starr
The film is based on the directing careers of brothers Farrelly and Jim Carrey, and based on the comic books and comedies in the style of Jim Carrey and his partner, Jeff Daniels. The brainless stupidity of the two of them burst into laughter.
But both have good hearts. To return the suitcases to their owners, they had to leave their jobs and venture out into the snowy mountains of Aspen on motorbikes they exchanged for their own cars. And there are plenty of other endearing points to be found in the movie whose prequel and sequel failed miserably.
Anchorman: The Legend of Ron Burgundy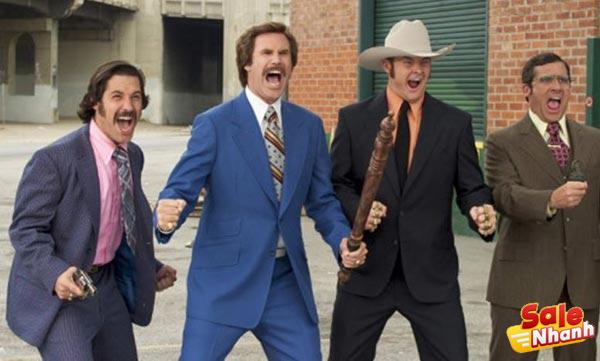 Genre Comedy
Directed by: Adam McKay
Cast Will Ferrell Christina Applegate Paul Rudd Steve Carell David Koechner Chris Parnell
Ron Burgundy (Will Ferrell) is known as a famous newspaper reader in the 70s era. The man put the news on a local TV station in San Diego. Along with three male colleagues, Ron cs. nicknamed "Channel 4 News Team".
Ron's era of glory is threatened when an ambitious woman, Veronica Cornigstone (Christina Applegate) appears. Veronica's ambition is to become the first female messenger and take Ron's place in the hearts of the people of San Diego.
Super Troopers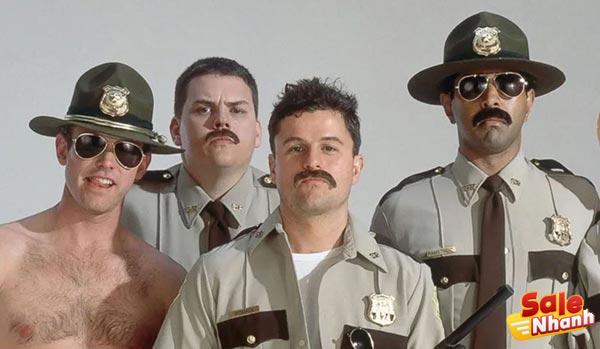 Genres Comedy , Crime , Mystery
Directed by Jay Chandrasekhar
Cast Jay Chandrasekhar Paul Soter Steve Lemme Erik Stolhanske Kevin Heffernan
Five Vermont police officers are stationed at the Canadian border. These five police officers are known to be ignorant and enjoy playing pranks on the local community. Their seemingly comfortable lives are suddenly changed when the city's budget is cut, putting the five of them at risk of being fired.
In the end, these five over-dismissed cops must prove their worth in order not to lose their jobs. They have to deal with real cases.
Above are the  Top 20 best comedies that Salenhanh would like to introduce to you, hopefully the article will help you find the most entertaining movies.
Salenhanh – Product review blog
Address: 115 Nguyen Van Qua, Tan Hung Thuan Ward, District 12, Ho Chi Minh City
Website: https://salenhanh.com
Mail: Salenhanh.com@gmail.com
#salenhanh #Reviewsalenhanh