Since Netflix first established its business in South Korea in 2016, the country's film industry has grown tremendously. Up to now, Netflix has released a lot of Korean movies and attracted the enthusiasm of the audience.
Besides, the exploration of themes and film genres that Korean films show is increasingly diverse. Not only movies with romantic themes, but also action-packed mysteries.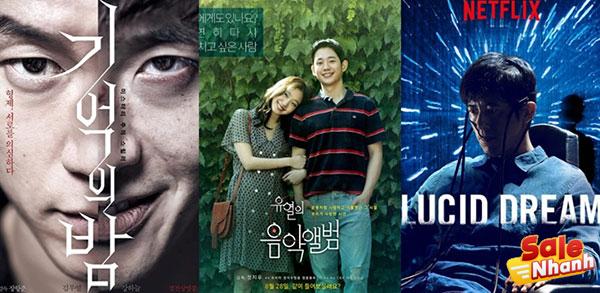 Currently, Korean movies on Netflix are still regularly on Top Trending with a large number of viewers as well as receiving very high reviews from viewers such as Sweet Home, Kingdom, Itaewon Class….If you are also a Fan of Korean movies and want to find a good Korean movie on Netflix , here are the best suggestions Review Salenhanh for you.
Itaewon Class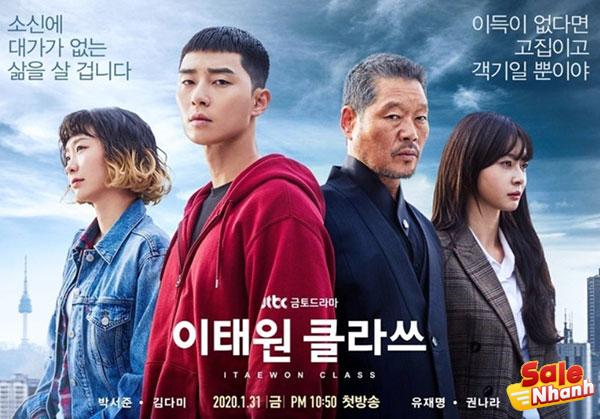 Through the Korean drama Itaewon Classroom, you will see the difficult life of a young man named Park Sae Roy (Park Seo Joon). This drama is adapted from the webtoon of the same name by Jo Gwang Jin.
The drama tells the story of Park Sae Roy who wants to take revenge on the CEO of a food company for the death of Park Sae Roy's father and the injustice he has to receive.
After serving his prison term, Park Sae Roy opens a restaurant in Itaewon and meets Jo Yi Seo (Kim Da Mi), a famous sociologist who later helps Park Sae Roy as a restaurant manager.
The various episodes filled with intrigue, fury, and business-building fighting spirit are sure to make this movie all the more difficult to miss.
It's Okay to Not Be Okay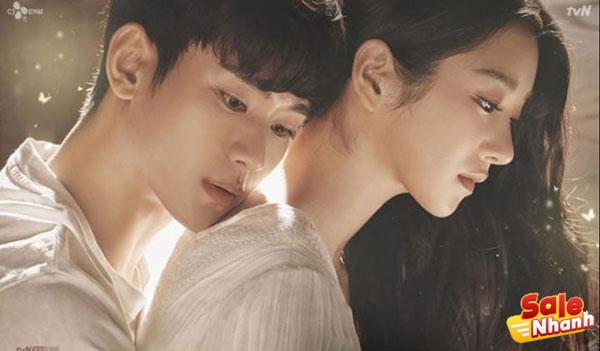 The Korean drama "It's Okay to Not Be Okay" tells the story of life between a medical worker at a psychiatric ward named Moon Gang Tae (Kim Soo Hyun) and a famous book writer with a strong personality. anti-social way named Ko Moon Young (Seo Ye Ji).
Moon Gang Tae doesn't believe in love and Ko Moon Young doesn't know what love is. This drama presents a romantic story surrounded by past hurts that cause the two to try to heal each other.
Hospital Playlist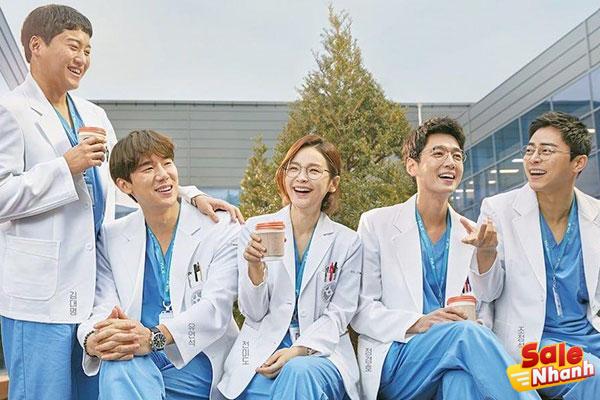 Korean drama that uses the medical world as a setting to tell about the lives of five friends, namely Lee Ik Jun (Cho Jung Seok), Ahn Jung Won (Yoo Yeo Seok), Kim Joon Wan (Jung Kyoung). Ho), Yang Seo Hyeong (Kim Dae Myung) and Chae Song Hwa (Jeon Mi Do).
As the story progresses, you will follow the experiences of five of them in dealing with various patients in the hospital. In addition, you will also witness the twists and turns of their love story.
Interestingly, right? Now, let's follow the journey of five doctor friends via Netflix.
Snowpiercer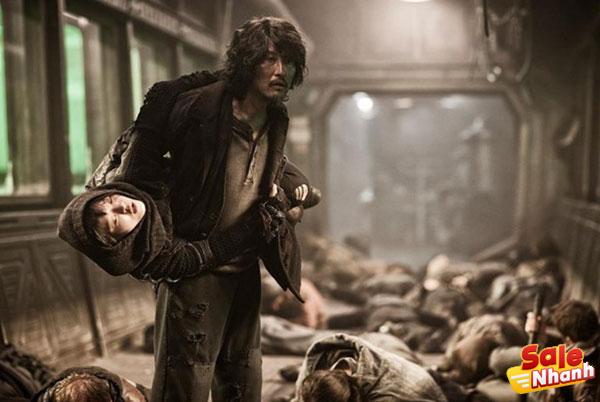 Source: Salenhanh.com
Snowpiercer is one of Netflix's best Korean series marking Bong Joon Ho's English debut. Although the film is primarily in English, Bong also said it is a Korean film, starring Hollywood actors.
Adapted from the French novel Le Transperceneige by Jacques Lob, Benjamin Legrand and Jean-Marc Rochette. The film Snowpiercer is set in a backward future, after the climate engineering disaster that caused the Second Ice Age. The survivors escape onto a train run by a billionaire. In this post-apocalyptic world, citizens are separated on the train with the lower class at the back and the elite class at the top.
The movie is packed with stunning visuals with every part of the train uniquely designed and perfectly balanced between thrilling action sequences with a hint of class social criticism. Get ready for a fun ride as you watch Snowpiercer.
Time to Hunt
Time to Hunt is set in tumultuous Korea, where the economy collapsed after the financial crisis. This best Netflix Korean drama follows three friends who become the target of an assassin after their casino heist fails.
Fresh out of prison, Jun-seok (Lee Je-hoon) dreams of a better life somewhere else. But his savings have run out, and he convinces his friends Ki-hoon (Choi Woo-shik) and Jang-ho (Ahn Jae-hong) to go on a daring mission. robbed an underground gambling den so they could use the money and escape to Taiwan. However, things did not go well after that.
Tune in for Love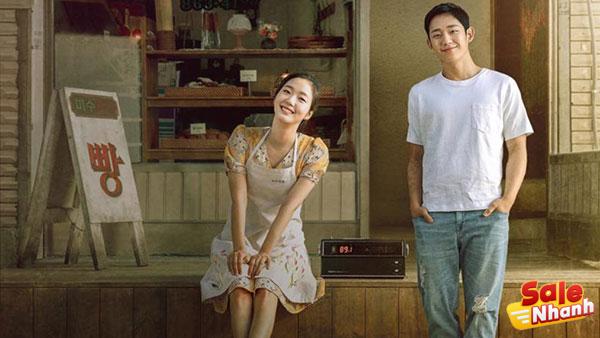 Kim Go-eun (Kim Mi-soo) and Jung Hae-in (Cha Hyun-woo) co-star in Tune in For Love. Netflix's Best Korean Drama marks the second debut of Jung Ji-woo, who previously directed A Muse.
For 11 years, from 1994 to 2005, the audience watched the story as the actors met, only to be separated again and again. Kim Mi Soo and Cha Hyun Woo also continue to try to find a way to reunite amid many obstacles.
Okja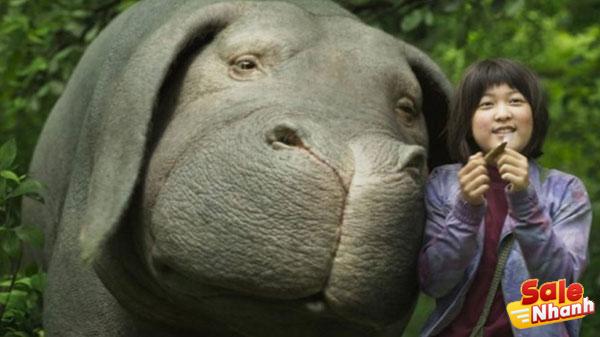 Looking at the works of other award-winning directors, Bong Joon-ho is definitely a must-have, especially after Parasite's historic Oscar win. Okja is one of Bong Joon Ho's must-see works.
The Mirando Group is obsessed with raising super pigs and sending them to farmers around the world to raise. For 10 years, Mija raised Okja in the mountains of Korea; One day, Okja is awarded the title of "best super pig" by the corporation and is scheduled to be brought to New York City. Separated from her best friend Okja, Mija sets out on a journey to save her friend and, in the process, expose the evil deeds of the Mirando Corporation. This movie boasts a strong cast with names like Tilda Swinton, Lily Collins and Jake Gyllenhaal.
Lucid Dream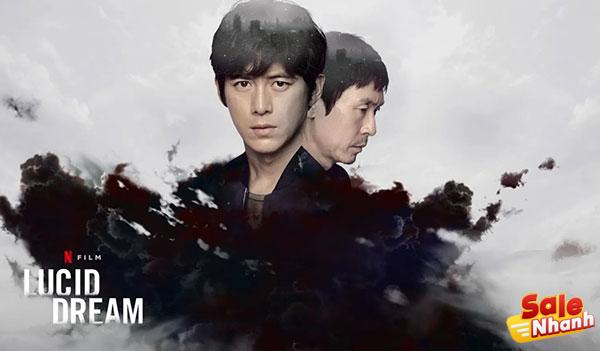 The story revolves around investigative journalist Dae-ho whose son is kidnapped with little chance of being rescued. Three years on, Dae-ho learns of a new form of therapy that allows people to relive important memories through lucid dreams.
His friend conducts therapy for him, allowing Dae-ho to go back to the day his son was kidnapped. Dae-ho finds a new trail of evidence and together with detective Song, who joined the case three years ago, embarks on a journey to uncover the truth.
Space Sweepers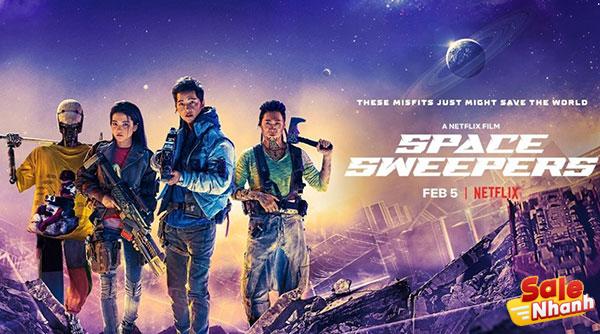 Billed as Korea's first blockbuster space movie, Space Sweepers centers on a group of struggling people trying to make a living as humans leave uninhabitable Earth to live in space colonies. thought.
Những "Space Sweepers" đầy nợ nần, do Vincenzo lãnh đạo(mở trong tab mới)của Song Joong-ki, làm công việc nhặt rác nhặt rác từ các thuộc địa giàu có. Trong một nhiệm vụ, họ phát hiện ra một đứa trẻ tên là Dorothy, hóa ra là một người máy có chứa vũ khí hạt nhân. Kế hoạch ban đầu của nhóm là bán Dorothy cho người trả giá cao nhất đã bị hủy bỏ khi họ bắt đầu gắn bó với chú android đáng yêu. Space Sweepers là lựa chọn hoàn hảo cho những ai thích sử thi khoa học viễn tưởng với một chút tình cảm lãng mạng ấm áp.
Night in Paradise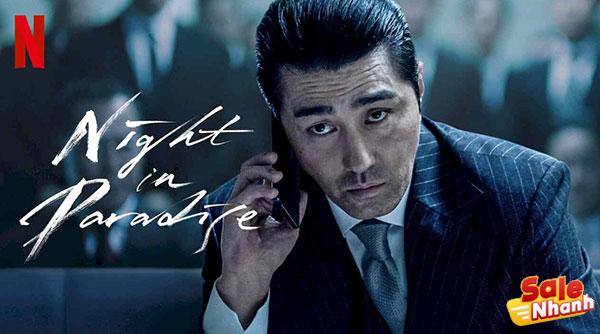 If you like Asian gangster movies, this one has a lot going for you. Mobster Park Tae-goo (Uhm Tae-goo) flees to Jeju Island after he suffers a brutal family tragedy, with murderers tracking him down. There, he meets Kim Jae-yeon (Jeon Yeo-be), terminally ill, with secrets of her own – who also knows her about how to hold a gun.
This will become important later. Directed by Park Hoon-jung (New World), who is well versed in the violent and dark crime genre, the film features some light-hearted, quiet scenes, followed by intense action sequences including ( no spoilers) one of the craziest gunfights in recent memory.
Sweet & Sour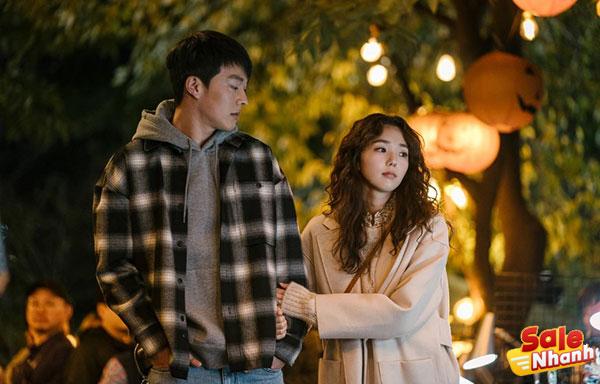 As a romantic comedy that showcases both the happy and the difficult times in a love story, Sweet and Sour is likely to please fans of Sally Rooney books or shows like Netflix's Lovesick. animal. Da-eun, a nurse, and Jang-hyeok, an engineer, immediately snap when they first meet at her job in Incheon.
They have a sweet and loving relationship until Jang-hyeok gets a new job in Seoul with a long commute that puts their relationship on edge. It also doesn't help when Jang-hyeok begins to bond with a colleague at his new job, who is played by f(x) singer Krystal Jung. With a turbulent ending for viewers, Sweet and Sour is considered a work that realistically depicts modern relationships.
Psychokinesis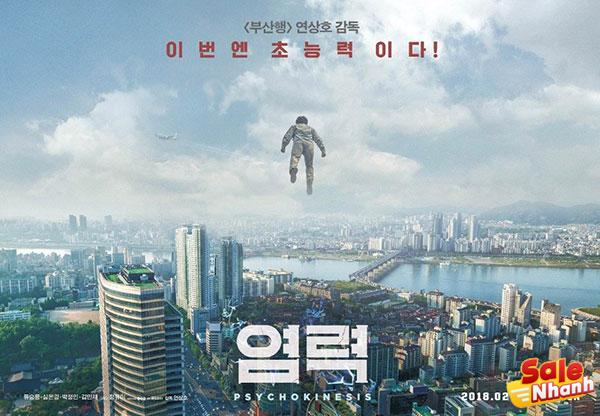 Directed by Yeon Sang-ho (who also directed Train to Busan), Psychokinesis is a superhero film revolving around bank security guard Suk-Hun. After drinking water from a mountain stream that was hit by a meteor, Suk-Hun discovers that he has super powers of remote sensing. His estranged daughter, Roo-Mi, runs a fried chicken restaurant that is threatened with a takeover by a mafia-controlled construction company that also wants to evict the neighbors. area.
A confrontation takes place between the thugs, Roo-Mi, and her mother. Suk-Hun tries to use his newfound powers to rescue his daughter from the mafia and the surrounding area. Will he be successful?
Steel Rain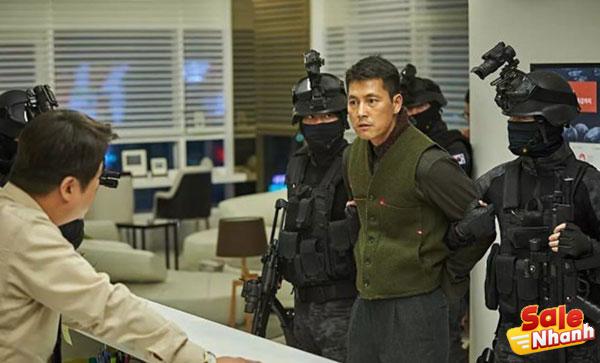 A military coup takes place in the near future in North Korea, where Eom Chul-Woo, a former North Korean Special Forces operative, is ordered to execute the two leaders who are planning a coup. on Victory Day.
The North Korean leader and Eom Chul-Woo fled to South Korea. Eom Chul-Woo and a South Korean government official, Kwak Chul Woo, have now carried out a covert operation to prevent a Korean war.
Vincenzo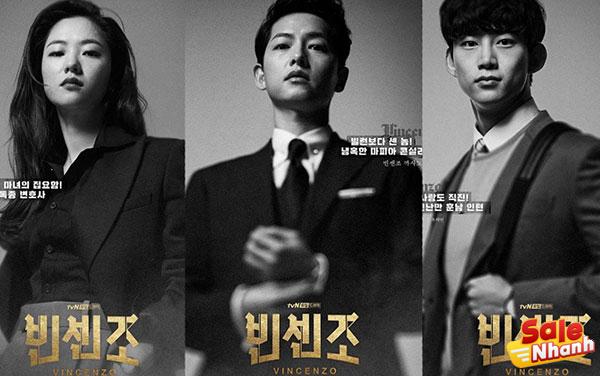 If you are looking for a Netflix-recommended Korean drama about mafia, VINCENZO is the right answer. This 20-episode drama follows the life of Vincenzo Casano (Song Joong Ki), a lawyer and consultant for the Italian mafia, who returns to his hometown, South Korea.
Upon arriving in Korea, Vincenzo faces a dispute over a building that has a big secret. Vincenzo knows the secret. Not only contains conflicting disputes, this drama is also enhanced by the love story between Vincenzo and a lawyer in Korea named Hong Cha-Young (Jeon Yeo-Bin). The fun in this movie is definitely not to be missed.
Hometown Cha-Cha-Cha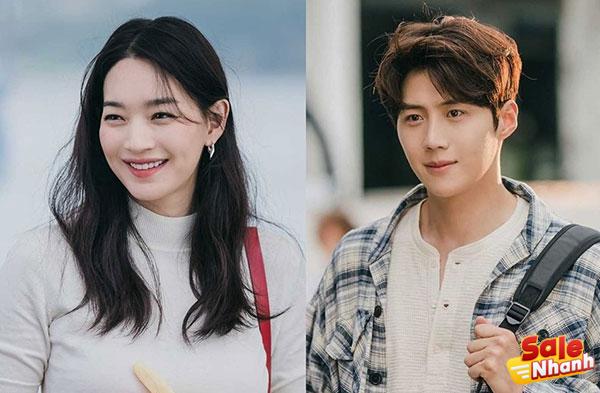 The Korean romantic comedy drama Hometown Cha-Cha-Cha is a television series adaptation of the series Mr. Hong, was released in 2004. The film is about a dentist named Yoon Hye Jin (Shin Min Ah) who has just moved to the seaside Gongjin Village.
Yoon Hye Jin with a determined personality finally meets Hong Doo Shik (Kim Seon Ho), an unemployed villager who works odd jobs and likes to help people.
Can a seed of love blossom between two people with opposite personalities? Let's watch this great Korean movie on Netflix to get the most accurate answer.
Crash Landing on You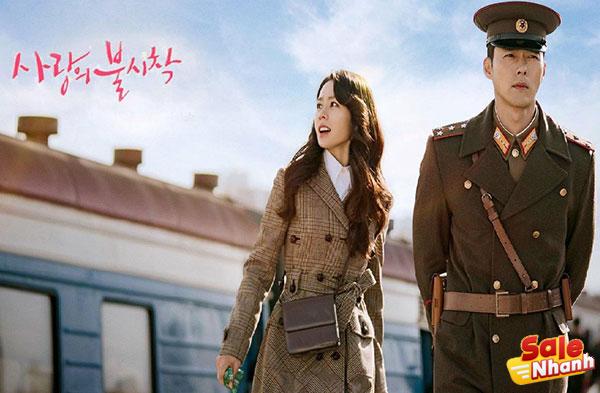 Crash Landing on you is a Korean TV series introduced by Netflix that is regrettable if you miss it. The film tells the love story of North Korean soldiers and South Korean businessmen. Their love story begins when Yoon Se Ri (Son Ye Jin) is paragliding and encounters a storm until she falls into North Korea.
Watching this movie, you will feel amused, surprised and discover many new things from the description of life in North Korea. The story of Yoon Se Ri being protected by a soldier named Ri Jung Hyuk (Hyun Bin) will make you flutter. Instantly add this movie to your watchlist.
Above are the top best Korean movies on Netflix that you must watch. Hopefully among the movies that Salenhanh suggests will help you choose the right movie for you.
Salenhanh – Product review blog
Address: 115 Nguyen Van Qua, Tan Hung Thuan Ward, District 12, Ho Chi Minh City
Website: https://salenhanh.com
Mail: Salenhanh.com@gmail.com
#salenhanh #Reviewsalenhanh