Korean historical dramas are increasingly popular and are produced more and more thanks to the positive feedback from the viewers, and at the same time they also convey a lot of cultural things in them. Korean history and curves.
Some of the historical series on this list, in addition to military martial arts episodes, are often mixed with many romantic elements suitable for a wide range of viewers from strong historical to gentle love.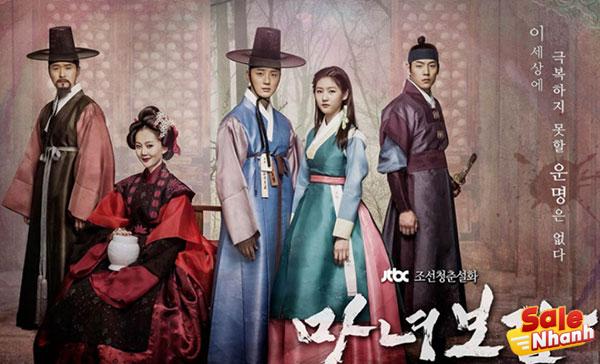 Here is a list of the best Korean historical dramas selected by Salenhanh.com
The Rebel
IMDB Rating: 8.2 / 10
Genre: History, Drama, Horror, Action, Romance
Episodes: 30
Year of manufacture: 2017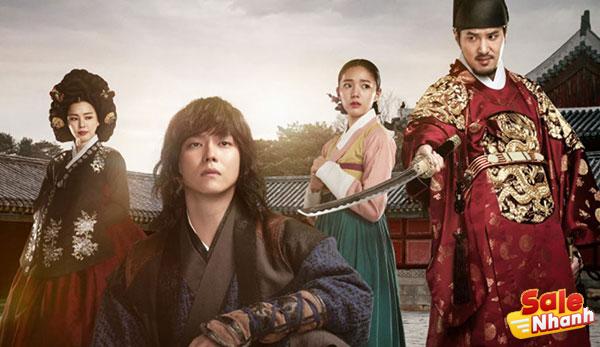 The series was a success with an average viewership rating of 11.34% and was praised by both critics and viewers for its plot and acting.
Set during the reign of the infamous tyrant king Yeonsangun, the film chronicles the journey of Hong Gil-dong, the son of a servant who steals from the rich and gives to the poor, and becomes an activist. Joseon's first revolutionary movement.
Hong Gil Dong (Yoon Kyun-sang) is the son of the maid Hong Ah Mo Gae, who makes Gil Dong unincorporated in Joseon society. Unable to find any legitimate business opportunities despite being very smart, Gil Dong became the leader of a smuggling group specializing in stealing from the rich to give to the poor. Gil Dong's contemporaries, Yi Yung, becomes the evil King Yeonsangun (Kim Ji-seok), who puts pressure on ordinary people's lives. The king's faithful wife is Jang Nok-su (Lee Hanee), who secretly cannot forget her first love, Gil Dong.
Queen Seon Deok
IMDB Rating: 8.8 / 10
Genre: History, Drama, Horror, Romance
Episodes: 62
Year of manufacture: 2009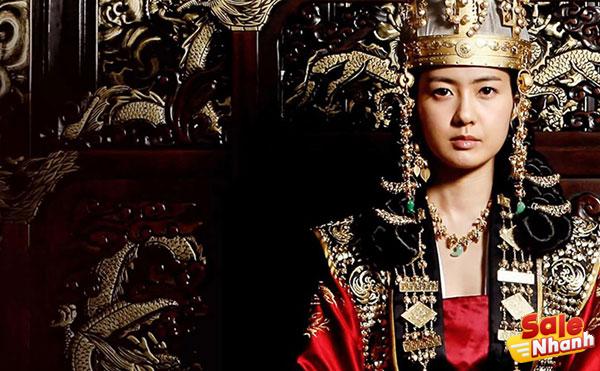 The series begins at the end of King Jinheung's reign and continues until the end of Queen Seondeok's reign. Deokman was born as one of the twin daughters of King Jinpyeong and Queen Maya, but due to a prophecy, King Jinpyeong had to banish her from the palace with the help of his clumsy but loyal servant. her, Seohwa, to save Queen Maya. from being banished by Mishil, who has ambitions to become Queen.
Seohwa raised Deokman as her own child, but a series of events eventually led Deokman to discover his true identity – but with the exception of his twin, he was once again abandoned by his family to save the throne from the hands of Mishil. Cheonmyeon, his younger sister, who died trying to help Deokman escape.
Out of hatred, Deokman decided to take back what was taken from him and avenge his sister's death, overthrowing Mishil and becoming the first queen of Silla with the help of his trusted friend Yushin. and the troublesome bandit Bidam he loves. Due to a misunderstanding, he started a rebellion towards the end of his reign.
Dong yi
IMDB Rating: 8.0 / 10
Genre: History, Drama, Romance
Episodes: 60
Year of manufacture: 2010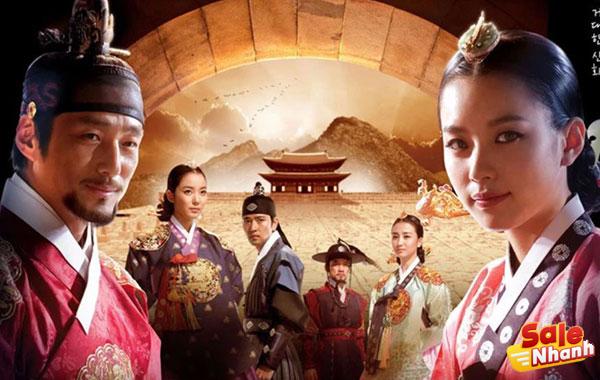 Dong Yi became a huge hit in Asia and received the highest ratings for Korean dramas on Japan's NHK channel. It also recorded solid viewership ratings of 20% to 30% in Korea, and Han won acting awards for his performance, including the "Daesang (Grand Prize)" at the Awards Ceremony. MBC Drama Award.
"Dong Yi" is a historical drama based on the life of Dong-yi, better known as Choi Suk-bin (Han Hyo-Joo). Choi used to work as a maid in the royal palace. King Sok-jong then chose Choi as his concubine. Choi later gave birth to the second son of King Sok-jong and the future king of Joseon, Yeong-jo. After Yeong-jo was born. Dong-yi becomes Suk-bin.
The legend of Jumong
IMDB Rating: 7.9 / 10
Genre: History, Drama, Romance, War, Horror
Episodes: 81
Year of manufacture: 2006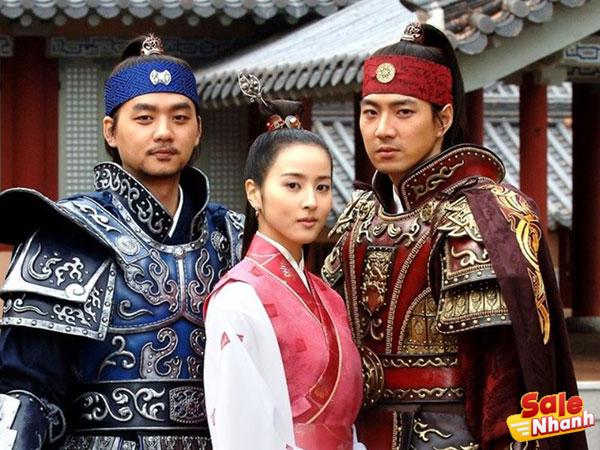 Meet a hero greater than legend.Alexander, Genghis Khan, our hero who defeated his generation and changed history, Jumong! Now we are used to dramas about the history of kings and knights, but now we are about to challenge to create a drama with the birth of a real hero. A name that is only remembered as a legend.
Prepare to meet Jumong, the hero who opened the skies of Ancient Joseon, once ours, by fighting thousands upon thousands of armies. 'Love' seems to be the common denominator. among people of all generations and nations. 'Love' is swept by the waves of time and also destroyed by prejudices in society, but at the same time it also withstood the tests and trials of time, creating a new history . True love, rarely seen in history, the film about our once forgotten history.
Lady Dae Jang-geum
IMDB Rating: 8.5 / 10
Genre: History, Drama, Romance, War, Horror
Episodes: 54
Year of manufacture: 2004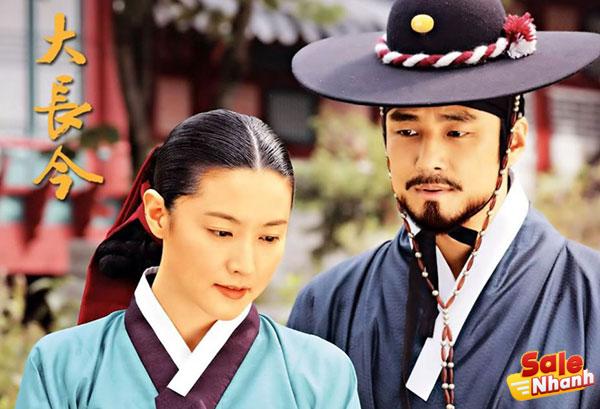 (Review movie Salenhanh)
During the Chosun dynasty about 500 years ago, Korea had a hierarchical social structure and strict masculinity. Set during this period, "The Jewel in the Palace" is based on the true story of a legendary girl named Jang-Geum, who became the first woman to become a great royal physician. best in his time.
Despite her background as a low-class girl in a male-dominated society, Jang-Geum overcame a series of social discriminations and became a royal chef, then a doctor. Royal Doctor, then Royal Doctor.
Six Flying Dragons
IMDB Rating: 8.9 / 10
Genre: History, Drama, Romance, War, Horror
Episodes: 50
Year of manufacture: 2015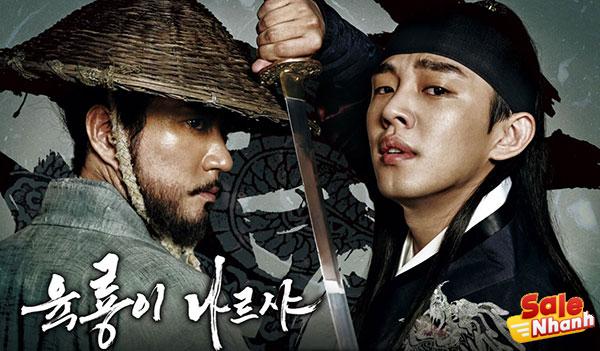 The story chronicles the founding of the Joseon Dynasty in Korea and the ambitions, achievements, and conflicts of many real and fictional people, focusing on the young prince Yi Bang-won.
Warrior Baek Dong Soo
IMDB Rating: 8.1 / 10
Genre: History, Drama, Romance, War, Horror
Episodes: 29
Year of manufacture: 2011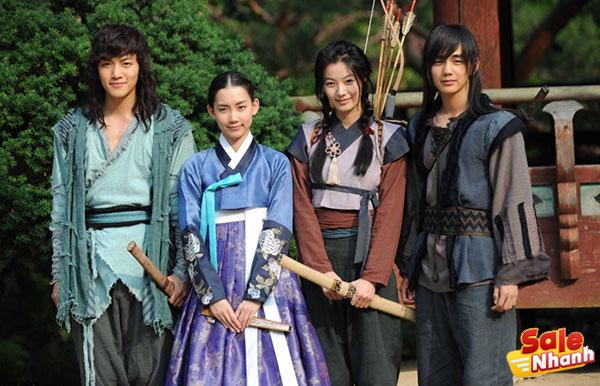 Set in Joseon, the series is a teen drama about brotherhood, set in the political developments between different factions led by King Jeongjo, the Qing Dynasty ambassador, and the swordsman. Japan Kenzo and the assassin guild Heuksa Chorong led. , friendship, loyalty and honor.
Mr. Sunshine
IMDB Rating: 8.8 / 10
Genre: History, Drama, Romance, War, Horror
Episodes: 28
Year of manufacture: 2018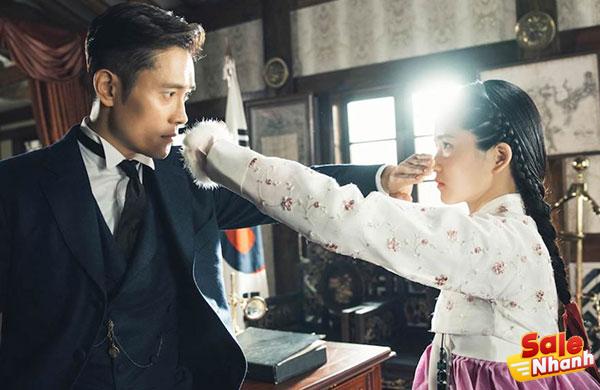 Mr. Sunshine revolves around Eugene Choi (Lee Byung-hun), who was born a slave in Joseon but fled to the United States after the 1871 Shinmiyangyo expedition (US expedition to Korea). He became a United States Marine Corps officer and returned to Joseon on duty. While in Joseon, she meets and falls in love with Go Ae-shin (Kim Tae-ri), the grandson of a noble from the Righteous Army.
However, their love is questioned by both different classes and the presence of Kim Hee-sung (Byun Yo-han), a noble who has arranged an arranged marriage with Ae-shin. While in Joseon, he meets Goo Dong-mae (Yoo Yeon-seok), a ruthless samurai who falls in love with Ae-shin, and Hina Kudo (Kim Min-jung), the owner of the famous "Hotel of Glory" where Eugene is. live in. . At the same time,
Hwarang
IMDB Rating: 8/10
Genre: History, Drama, Romance, War, Horror
Episodes: 24
Year of manufacture: 2015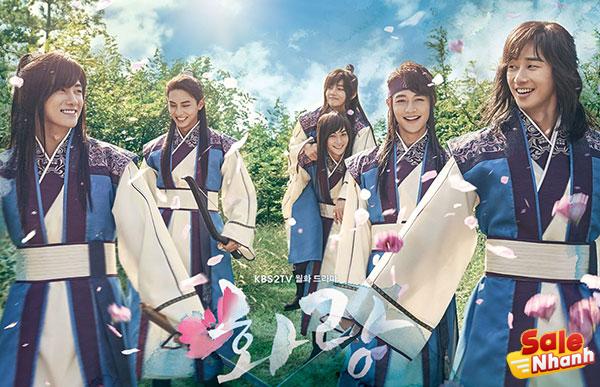 Queen Ji So has ruled the Silla Kingdom as regent since King Beopheung's death, protecting her young son Sam maek jong outside the capital Seorabeol as well as from enemies and assassins. As Sam maek jong grew old, nobles, citizens, officials and Sam maek jong all couldn't wait for him to give up power. However, powerful nobles trying to usurp power in the Kingdom continue to guard his throne, and Ji So fears the consequences of his abdication.
To break the power of the aristocrats accustomed to their privileges according to the skeletal hierarchy, Ji So plans to create a new elite group, the Hwarang, that will surpass the existing power groups and mount bind them together. Protect sam maek jong and the throne. As this new elite group of teenagers bond and grow, they don't realize that among them are their future king, Sam maek jong and partner Kim Seon-u, who has a secret that even she doesn't know either. .
Bridal Mask
IMDB Rating: 8.5 / 10
Genre: History, Drama, Romance, War, Horror
Episodes: 28
Year of manufacture: 2013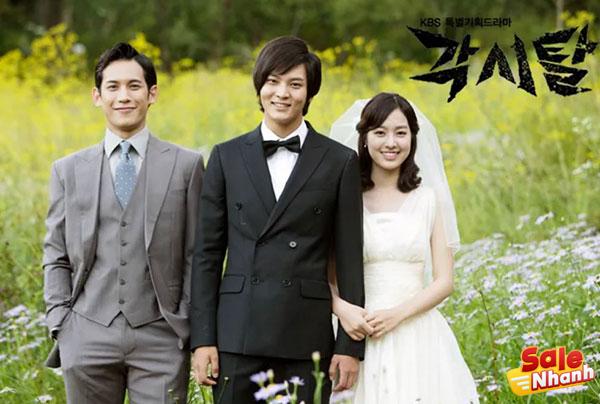 In the 1930s, Lee Kang-to lived in Korea, which was oppressed under the domination of the Empire of Japan. Despite being Korean, he works with the Japanese police to capture the "Bridal Mask", a mysterious rebel fighting for Korean independence. After that, he secretly put on the Bridal Mask and fought against Japan's unjust regime. She struggles to balance her personal appearance as a Japanese cop and her private life as Bride Mask.
Kimura Shunji is a kind Japanese teacher. She is a close friend of Kang-to and falls in love with the extremely patriotic Mok-dan. His hatred for the Bridal Mask and his unrequited love for Mok-dan have turned him into a darker person.
The Legend of Iljimae
IMDB Rating: 8.1 / 10
Genre: History, Drama, Romance, War, Horror
Episodes: 20
Year of manufacture: 2008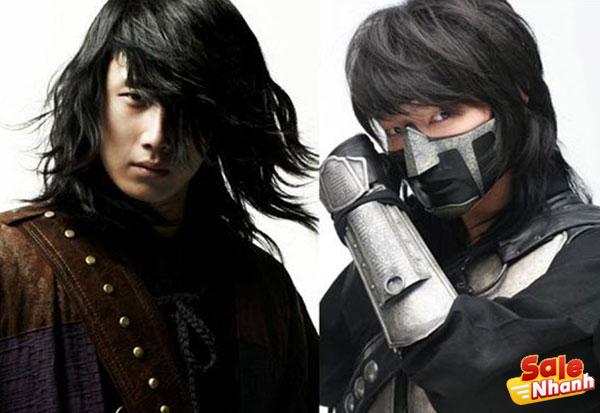 Joseon, circa 1633. Lee Gyeom (Lee Joon-gi) is a central member of the secret organization Cheonwoohoe, consisting of the king's trusted supporter and brother, the son of the virtuous nobleman Lee Won. -ho, and five other famous nobles. with the king as their leader. When a blind fortune-teller who looked after Lee Won-ho's home said that he saw the king be admired by someone as bright as the sun, the king killed Lee Won-ho because he believed there were 'two suns'. . cannot be in the same sky'.
Gyeom survives inside a safe and witnesses the murder; Later, when he has to hurl stones at his mother's head to prove he's not a boy, he suffers amnesia and shock and is adopted by Soe-dol, a retired thief, who names him. he is "Yong-i. ". Thirteen years later, Yong-i regains his memories and begins searching for his older sister, Yeon.
His sister's murder prompts Gyeom to seek revenge, and he vows to avenge his family, as he recalls with the symbol on the killer's sword being the only clue from thirteen years before. To find it and its owner, he disguised himself as a mysterious thief, dressed in black Iljimae, and infiltrated members of the secret organization Cheonwoohoe into the nobles' mansions. Meanwhile, he becomes a hero by helping people in injustices.
At each robbery scene, he leaves behind a handkerchief depicting a red plum blossom, a symbol of his hometown and childhood memory: Iljimae's full name reflects this, as "province" has means "one". ji means "twig" and "mae" means "plum tree". The king and the nobility try to capture Iljimae and find out his identity, especially protecting Byeon Si-hoo, who sees this as an opportunity to escape a life of suffering and become noble. Meanwhile, Yong-i falls in love with Eun-chae, the daughter of the aristocrat Byeon Shik, and her half-sister, who can't forget Si-hoo's first love, Lee Gyeom.
Empress Ki
IMDB Rating: 8.5 / 10
Genre: History, Drama, Romance, War, Horror
Episodes: 51
Year of manufacture: 2013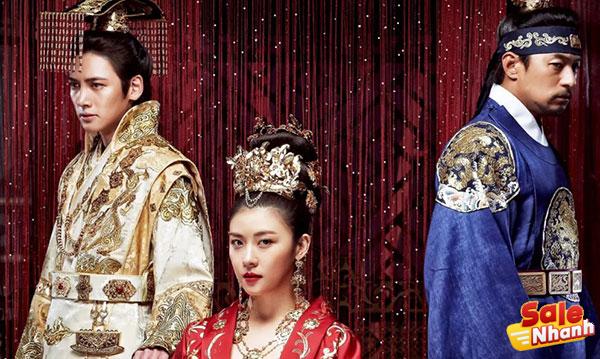 The film revolves around Gi Seungnyang, who was born in Goryeo and rose to power despite the constraints of the class system of the time, then marries Toghon Temür (Mongolian Empire) to become the emperor of the dynasty. Dai Yuan instead of his first love. Wang Yu. He tried to highlight the Emperor's deep love for Lady Ki and portray their love and political ambitions.
Gu Family Book
IMDB Rating: 8/10
Genre: History, Drama, Romance, War, Horror
Episodes: 24
Year of manufacture: 2013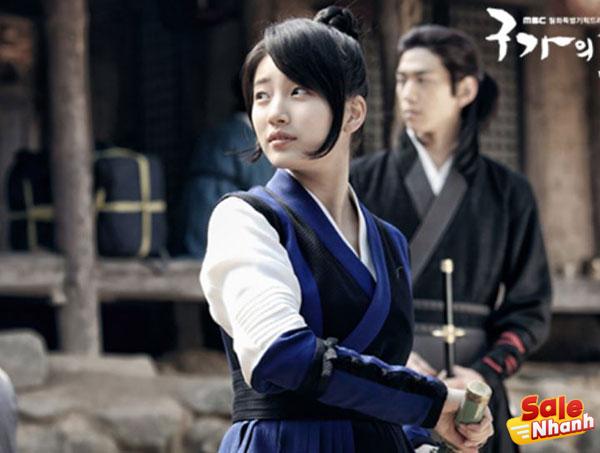 Choi Kang-Chi (Lee Seung-Gi) is a legendary gumiho who is half human and half animal. He struggles to live his life as a human being and also to love.
Moon Lovers – Scarlet Heart Ryeo
IMDB Rating: 8.6 / 10
Genre: History, Drama, Romance, War, Horror
Episodes: 22
Year of manufacture: 2016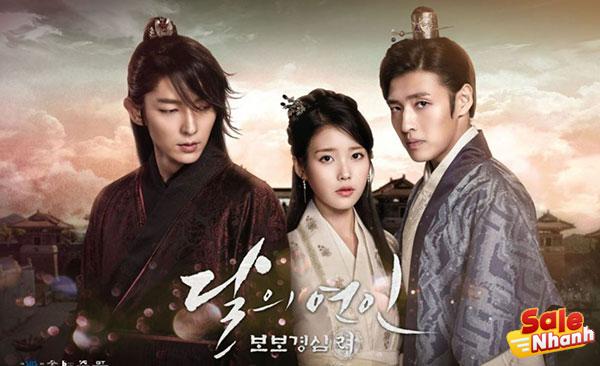 During a total solar eclipse, Go Ha-jin (Lee Ji-eun), a 25-year-old woman in the 21st century, is transported back in time to the Goryeo Dynasty. During the reign of King Taejo, he awakens in the body of Hae Soo, one of the many princes of the Wang family, in 941. She initially falls in love with the 8th Prince Wang Wook (Kang Ha-neul). kind and warm, and then the fearsome 4th Prince Wang So (Lee Joon-gi), who hides his face behind a mask and is always humiliated. Label "wolf". As the story unfolds, Hae Soo unwittingly finds himself caught up in palace politics and the rivalry between princes as they vie for the throne.
Salenhanh – Product review blog
Address: 115 Nguyen Van Qua, Tan Hung Thuan Ward, District 12, Ho Chi Minh City
Website: https://salenhanh.com
Mail: Salenhanh.com@gmail.com
#salenhanh #Reviewsalenhanh