For those of you who love mysteries and horror, experiencing a thrilling game right on your phone is always one of the best experiences. Not only stopping at the usual scary games, many horror games on Android also have an interesting story around and are well invested in graphic quality that is no less competitive than on PC.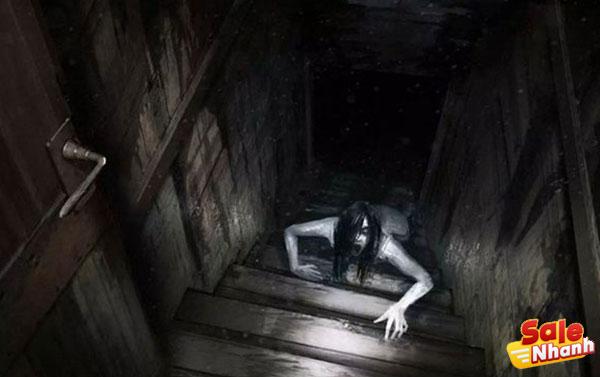 If you are looking for the best horror games on Android then here are the best titles for you.
Death Park Game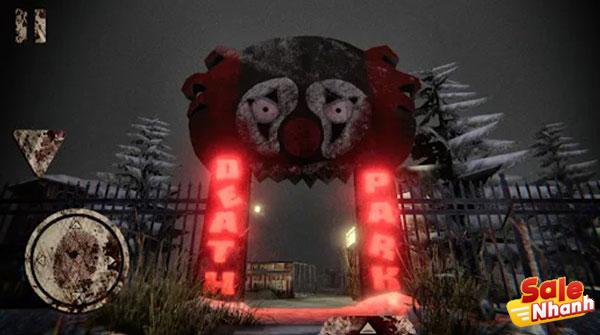 Source: Salenhanh Review
Game Death Park will 'terror' you by its horror. In this game you have to save yourself from the horror of crazy and evil clowns. You'll explore a park called the Garden of Death, as well as a haunted house full of ghosts.
Don't let the evil clown find you. Keep fighting to collect puzzles to unravel the mysteries that lie before your eyes. If you enjoy playing this game, don't forget to use headphones to enhance the scaryness of this game
Game Evil Nun 2: Origins Scary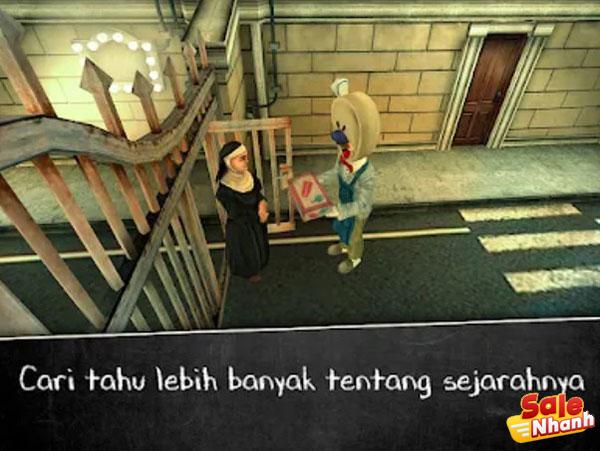 As the name implies, the ghost character in this game is an evil nun named Madeline. Previously, Madeline haunted a school in the game Evil Nun: Horror At School.
Now, Madeline is back to commit the terrifying act of terror. You must save yourself from Madeline while learning about her past.
Unfortunately, your journey will not be easy as the fearsome monsters that are Madeline's 'friends' can also terrorize you.
Game The Ghost: Survival Horror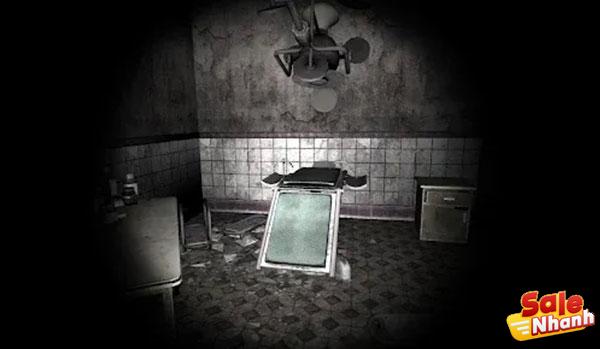 The Ghost: Survival Horror is a fun ghost game released in 2021. This game is about the escape of survivors from an abandoned old hospital.
The survivors were initially unaware that the hospital was no longer operating. They even received treatment there for two weeks. Until one day, the main character (played by you) wakes up to find the hospital in disrepair and dirty.
You can play this game together with your friends online. Players can choose their role; Become a ghost or be a survivor who wants to save yourself from the terrible horror in the hospital
Endless Nightmare 1: Horror Game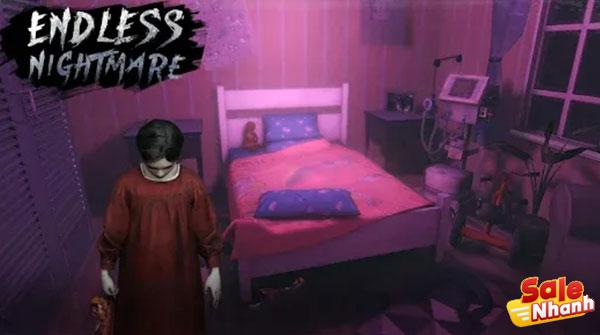 Endless Nightmare 1: Horror Game tells the story of James, a cop who must solve the mystery of his family's murder. You will play as James and move around the house to solve the murder puzzle.
However, on his way, James faces a terrifying witch. You can help James create advanced weapons to fight ghosts. If there is no chance to attack, James will have to find a safe hiding place.
This game doesn't just provide horror through mere plot. You will hear scary music and sound effects while playing it. Plus, a good graphic display will add to the horror feeling in the game.
Eyes Game – The Horror Game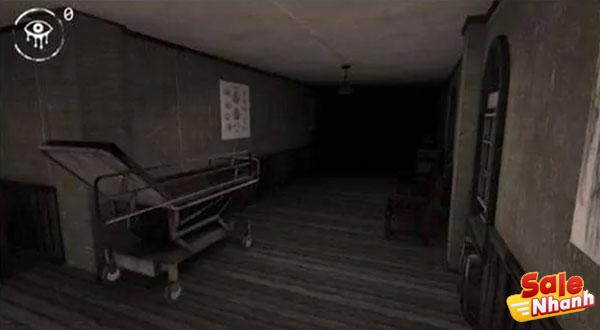 Tense, heart-pounding and startling, perhaps those are the words that can describe the horror of the game made by Paulina Pabis & Michał Pabis. Their game is called Eyes – The Horror Game. This horror or haunted game has been downloaded more than 300,000 times on PlayStore.
The reviews or ratings given are also quite good, almost all of them saying that this game is scary. In the game, players will be invited to walk around in a haunted house. Yes, the aura and animation provided are quite catchy and make the hair stand on end.
Game The Fear: Creepy Scream House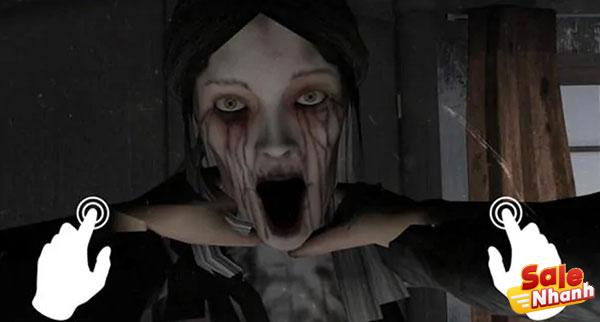 One day, there was a couple who initially lived happily. However, for the past two months, his wife has had a completely different attitude than usual. Likes to hurt themselves and doesn't even mind hurting others.
The husband finally decided to send his wife, Marta, to a mental hospital. Eventually, it was discovered that Marta had an incurable mental illness.
Mike, as his husband's name or rather now Marta's ex-husband, has remarried and is very happy with his new family. However, for many days he always dreamed of Marta and was even terrorized by Marta. Mike has to find out what happened, he returns to his old house and finds the mystery there.
Granny 3 . Game
It seems that no one is unaware of the horror game Granny, right? The developer of this spooky game will re-release Granny 3 in 2021.
You will be at Granny and Grandpa's house. Your job, of course, is to get rid of them unnoticed. Never make a fuss while looking for a way out, because maybe grandma and grandpa will come to finish you off.
The horror you will receive not only comes from these two ghosts, but also from their granddaughter: Slendrina.
This game brings a gameplay no less interesting than the previous series. Plus, the graphical display is fine for games of its kind.
Paranormal Asylum game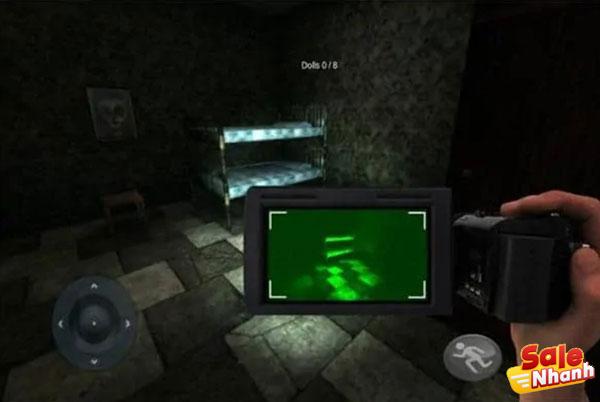 Relying only on the camera, you have to go through a mental hospital filled with a fascinating aura of horror. Paranormal Asylum, is as scary as the ghost games mentioned in the previous points.
Here, you will be given a task to find 8 haunted dolls. It won't be easy, because a witch will always pester you in a mental hospital.
Paranormal Asylum is also about a ghost girl who dies in a mental hospital.
Game Horror Hospital 2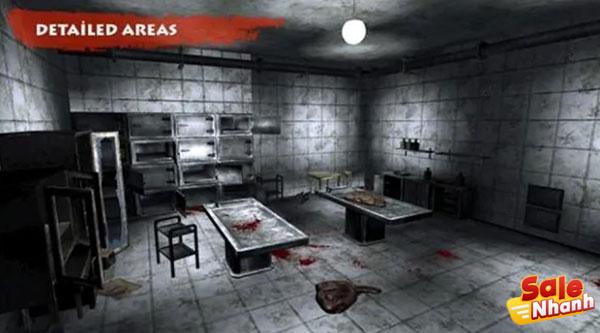 Not a haunted house, this time you will go around looking for something in a hospital full of supernatural creatures. This hospital has long been abandoned, surely a place for ghosts to gather. However, you must complete the task.
Walking through the hospital corridor should be on the lookout for something unexpected to appear in front of you.
Game Reporter 2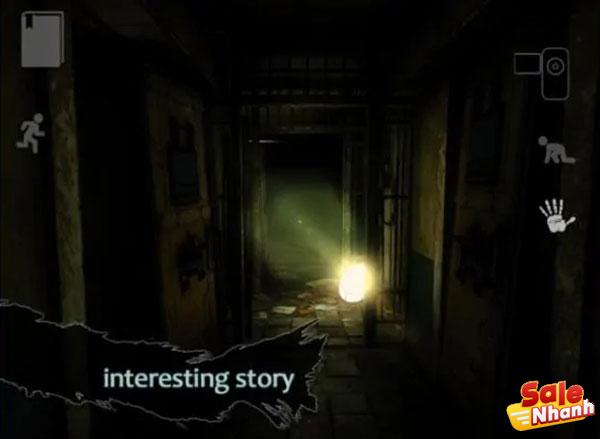 Well, this Reporter 2 game presents a more intense story than the first version of the game. Here, you will suddenly wake up in a building, out of nowhere. You are a survivor of a hospital incident.
Many mysteries to solve! Starting from the building you suddenly occupied, the hospital, to the mysterious girl who always comes to you.
Game Found!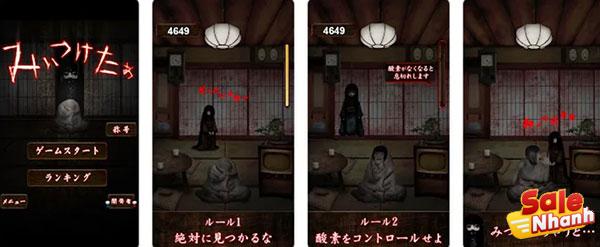 Next, there's Found! . This is a horror game made in Japan that has been downloaded by more than 500 thousand Android users.
This game is in Japanese. However, the gameplay is quite easy. You just need to tap the screen of your phone and hide from the oncoming ghosts.
But, don't let you run out of breath, okay? You must take a moment to breathe before turning back to hide from the ghosts.
Although the game is relatively simple, the impression of horror from this game is very pronounced. You must be prepared to face the horror of the ghost if you do not escape in time. How, want to try playing a game like this?
Game Misguided: Never Back Home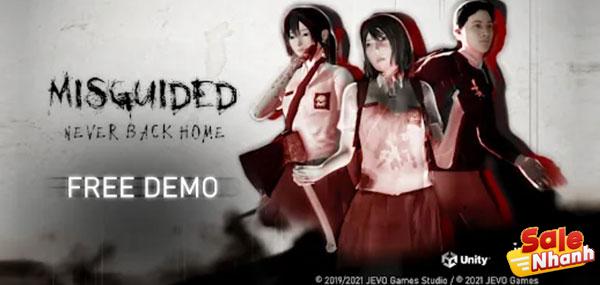 Mistake: Never Back Home was also developed by a local developer. This game comes with good quality graphics, you know.
You will also feel more comfortable playing it because the game controls are quite easy to operate. In the game Misguided: Never Back Home, you will play as Silvia, a girl who is searching for her friends in a strange, haunted place.
On her way, Silvia will have to experience the terrible horror of the people guarding that place. Will he be able to find his friends?
Game Hantu Pocong 3D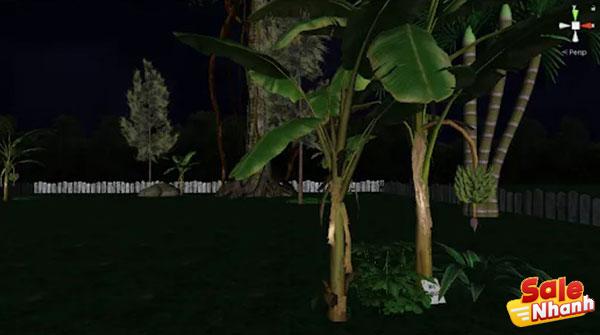 You can say that this game is a simple game. But of course, the horror impression you will feel is not simple.
When playing this game, you will be in the middle of a land full of banana trees. If you meet a pocong ghost, you shouldn't let it see you, friends. The reason is, the ghost will appear and scare you.
According to other players, this game is similar to Slendrina.
Above is a summary of the top best horror games on Android that Salenhanh.com has synthesized, hope you will choose for yourself a suitable game for entertainment, but please note that these are all Those horror games are pretty scary!
Salenhanh – Product review blog

Website: https://salenhanh.com/en

Address: 115 Nguyen Van Qua, Tan Hung Thuan Ward, District 12, Ho Chi Minh City

Mail: Salenhanh.com@gmail.com