So far, Japan seems to dominate the production of quality animated films from many sides. Although cartoons from China are no less special. Some of the best Chinese animated films we have selected below can be taken as an example.
The plot is very diverse, the animation is smooth and not disappointing. Some of the animated films from China in this article have received internationally recognized awards. What are the best Chinese animated movies ? Check out the following review!
Boonie Bears: The Big Shrink (2018)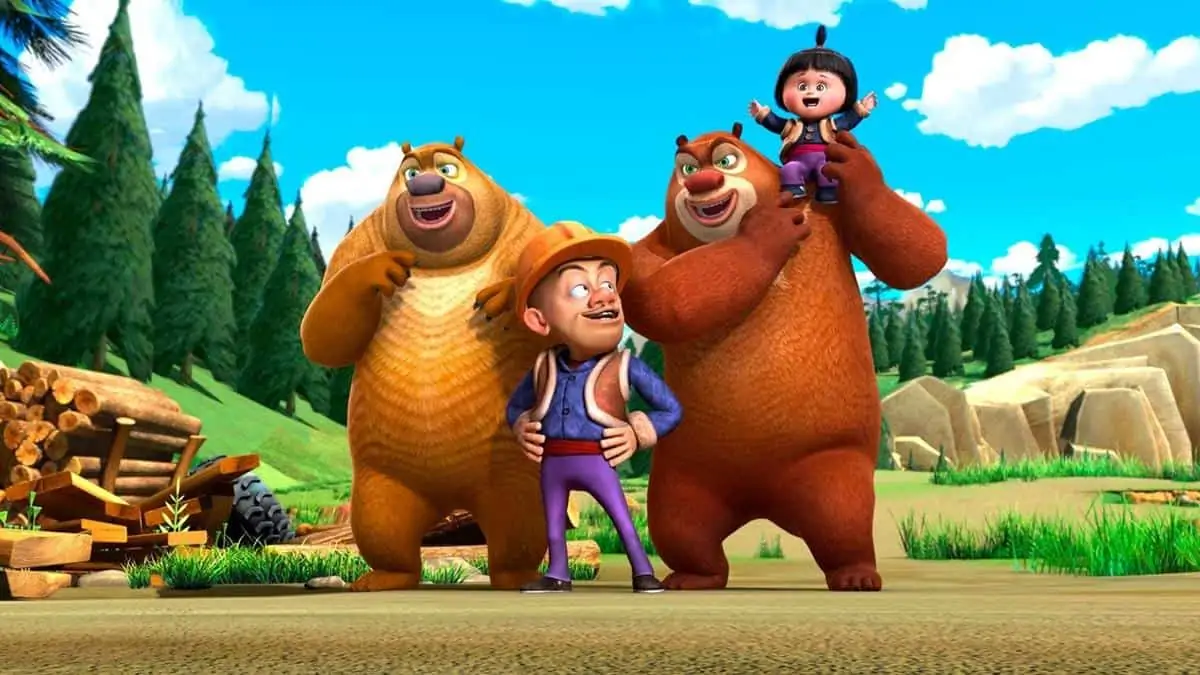 Release Date / Year: February 16, 2018
Genre: Animation, Adventure, Comedy
Production: Horgos Coloroom Pictures Co., Ltd., Beijing Enlight Media, Tencent Pictures
Directed by: Leon Ding, Huida Lin
Voiced by: Tan Xiao, Wei Zhang, Bingjun Zhang,
The two bear brothers, Briar and Bramble, keep bothering Vick until they wake up. Vick looks to the brothers to eliminate and eliminate both of them. During the commotion, the three of them were trapped by a flash of light. As a result, all of them are scaled down.
Their atrophied body makes it difficult for them. However, like it or not, to return to their original form, the three must try to reach the light-emitting device. Predictably, their efforts won't be so easy. Furthermore, Vick's father failed him. How will their story continue?
Movie New Happy Dad and Son 3: Adventure in Russia (2018)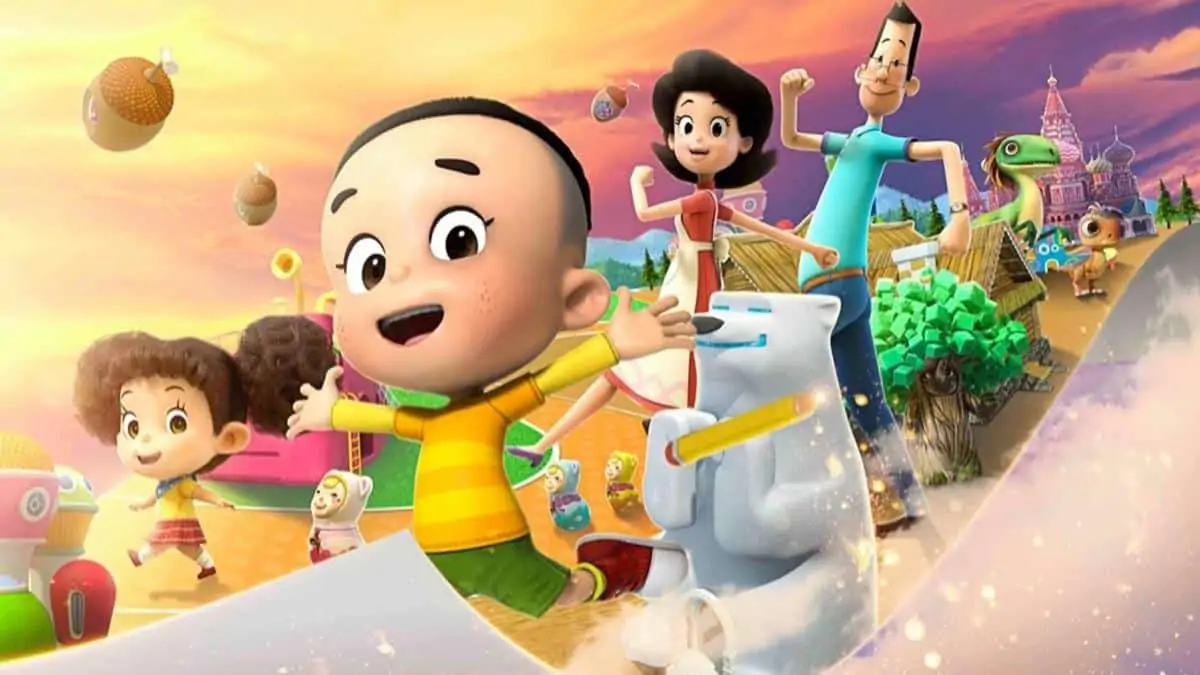 Release date / year: July 6, 2018
Genre: Animation, Adventure, Family, Comedy
Directed by: Cheng He
Voiced by: Ju Ping, Dong Hao, Liu Chunyan,
The next best Mandarin-language animated film was nominated at the Golden Rooster Award for Best Animated Feature, which was New Happy Dad and Son 3: Adventure in Russia. This cartoon is about a father named Xiao Tou who takes his whole family on a business trip to Russia.
Arriving there, his son Da Tou was amazed and did not expect that the white night city he drew was really real. Unfortunately, due to an accident, they are forced to spend the night in a small inn. The next day, Xiao Tou's family wakes up and is shocked to find that they are trapped in Da Tou's image. What must be done to bring the family back to the real world?
Movie Jiang Ziya: Legend of Deification (2020)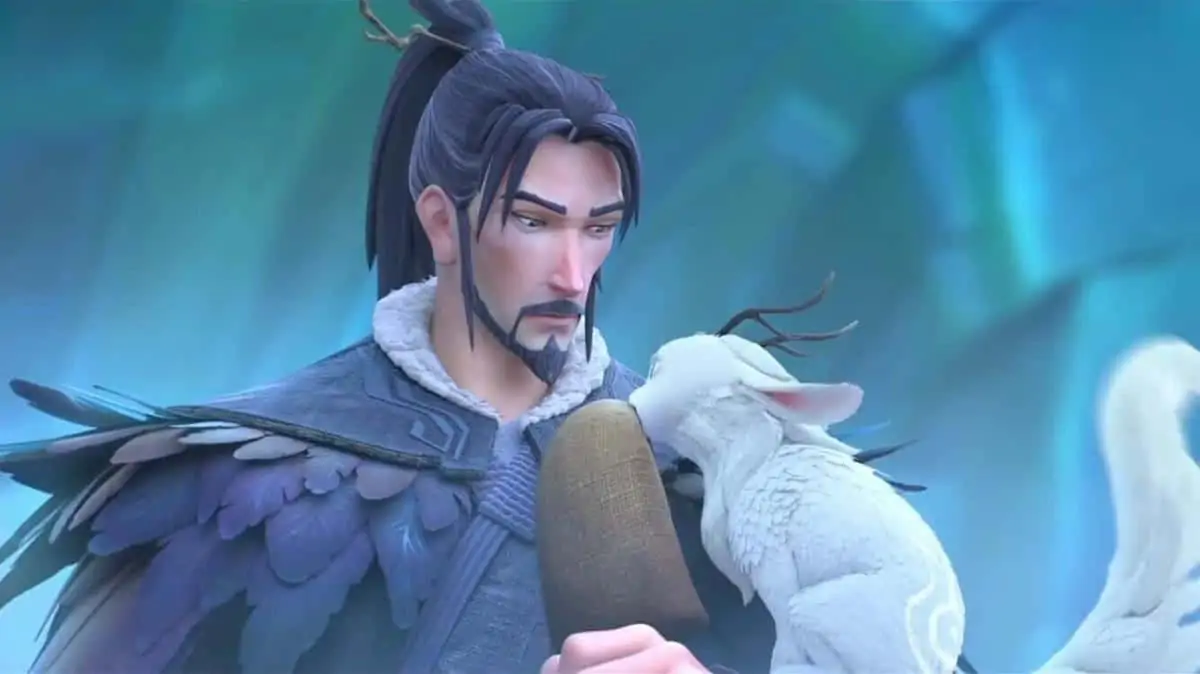 Release date / year: October 1, 2020
Genre: Animation, Adventure, Fantasy, Myth
Production: Beijing Enlight Pictures, Coloroom Pictures, Zhongchuan Hedao, Cocoa Beans Animation
Directed by: Cheng Teng, Gao Weihua
Voiced by: Zheng Xi, Yang Ning, Tutehameng, Yan Meme
This Chinese animated film is a 3D computer-animated fantasy film directed by Cheng Teng and Li Wei. It is based on a story from the famous Chinese myth Jiang Ziya. Jiang Ziya: The Legend of Deification is the sequel to Ne Zha (2019) and part of the Fengsen Cinematic Universe.
Inspired by a Shenmo novel from the Ming Dynasty (1368-1644) that tells the story of a giant, this film chronicles the journey of an adept Taoist. Jiang Ziya is a steadfast middle-aged man who wants to follow his heart, despite a complicated past.
In China itself, the film received a very good reception. Pre-sale tickets sold up to 90 million yuan in just 8 hours after their release. Curious what kind of cartoon can attract so much attention?
Movie White Snake (2019)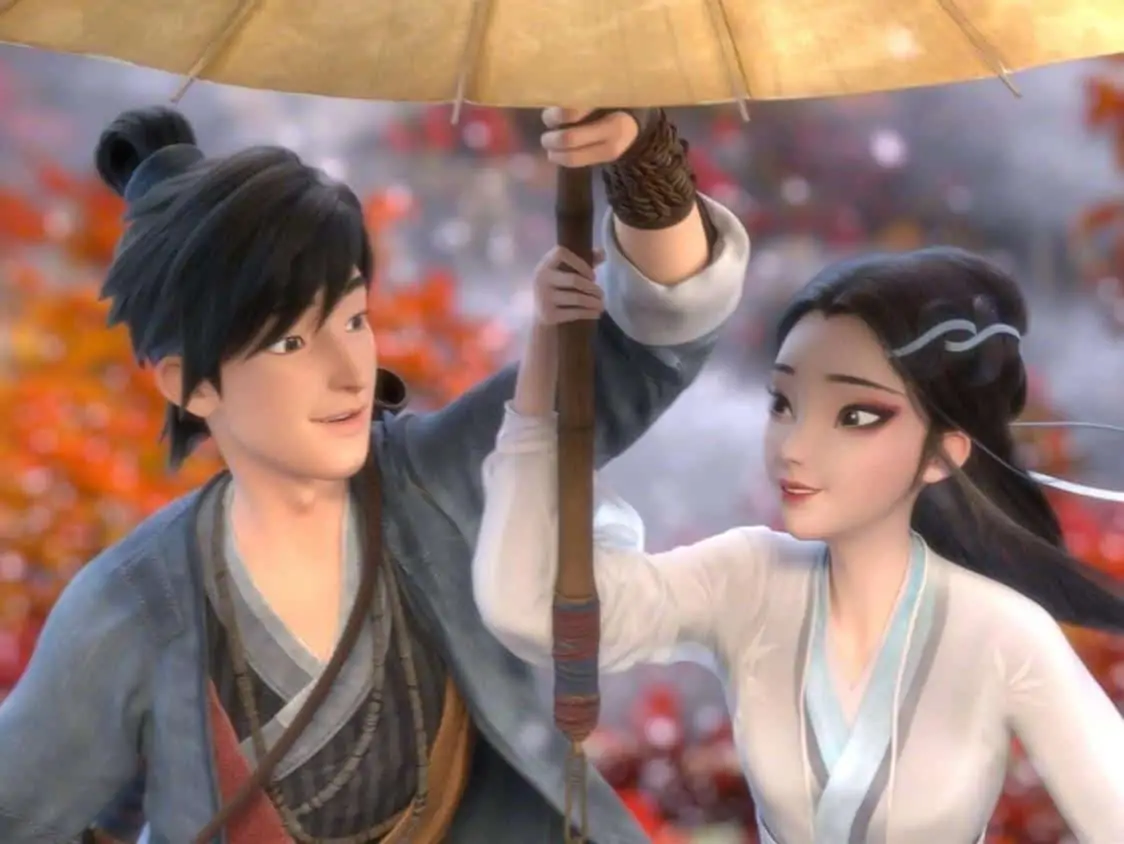 Release Date / Year: January 11, 2019
Genre: Animation, Romance, Fantasy, Myth
Production: Light Chaser Animation Studios, Warner Bros: Far East
Directed by: Amp Wong, Zhao Ji
Voiced by: Zhang Zhe, Yang Tianxiang, Tang Xiaoxi
Just like Jiang Ziya, White Snake is also a Chinese computer-animated fantasy series. It was officially released to the market on January 11, 2019. Surely some of you are familiar with the story of The Legend of the White Snake that was very popular in the 90s, right? About the content of the story, he was really inspired by the Chinese folk legend about a white snake demon who was saved by humans, so there was a love between the two.
As one of China's best animated films, White Snake has been successfully screened at various film festivals, including Annecy International Animated Film Festival, Sitges Film Festival, International Film Festival Fantasia International Film Festival, Warsaw International Film Festival and several other film festivals. Want to know how beautiful the animated version of Bach Xa is?
Movie Ne Zha (2019)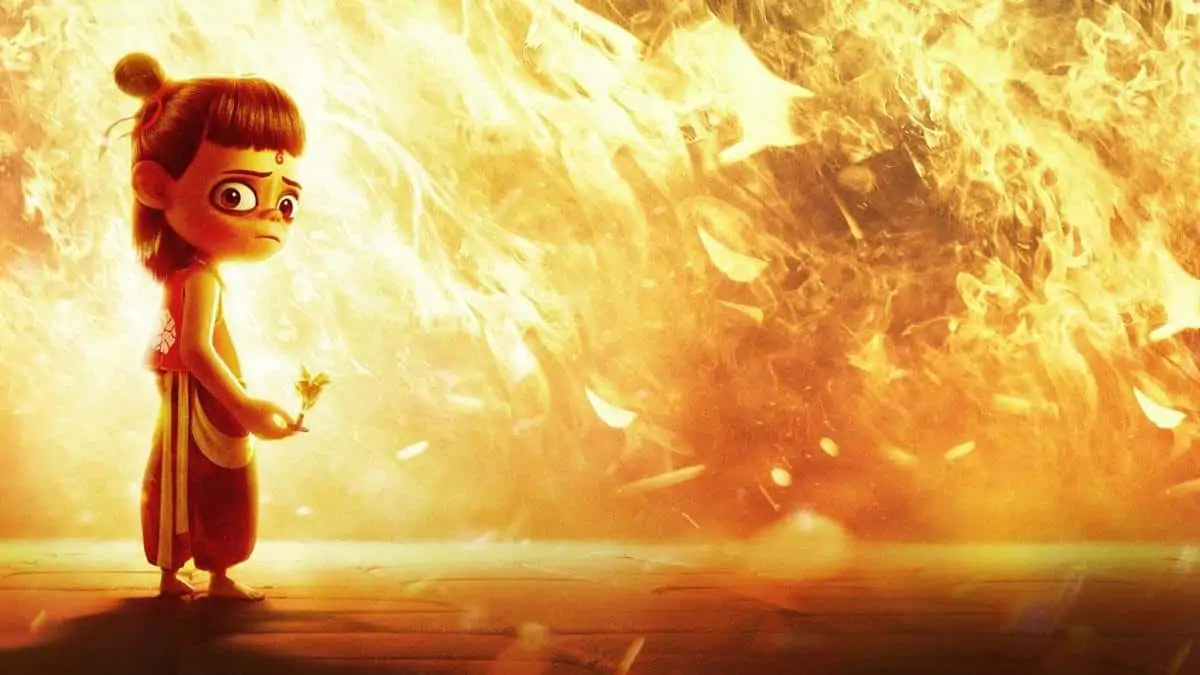 Release date/year: July 11, 2019
Genre: Animation, Fantasy, Myth
Produce: Chengdu Coco Cartoon
Directed by: Jiaozi
Voiced by: Lü Yanting, Joseph, Han Mo, Chen Hao
Ne Zha became the first Chinese animated film to be successfully released in the official IMAX. Although there is no voice acting participation of famous actors, this animated film has successfully set many box office records. Until a month after its release, it became the highest-grossing animated film in China.
Ne Zha is a very popular Chinese mythological character. The story is based on the classic 16th century novel Inquiry of the Gods. He is the incarnation of Spirit Pearl, who was born as the third son of Li Jing. Ne Zha is described as famous for his demonic qualities.
The Wind Guardians (2018)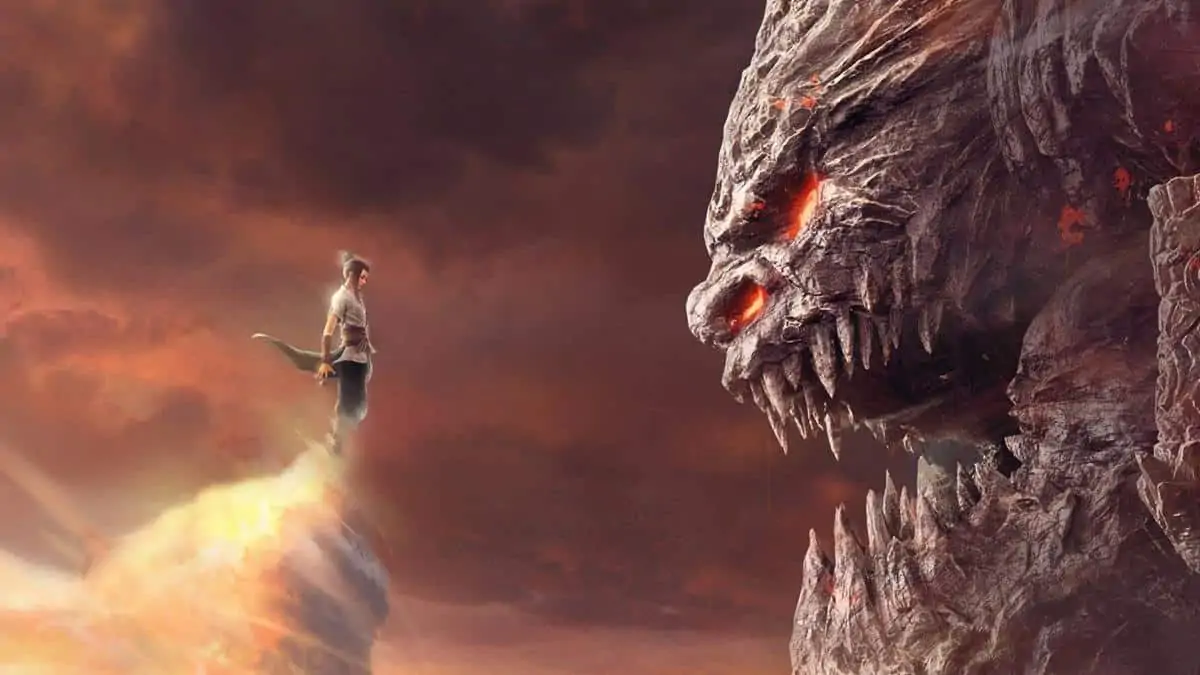 Release date / year: July 11, 2018
Genre: Animation, Adventure, Action, Demon, Superpower
Produce: Beijing Rosen Digital
Directed by: Liu Kuo
Voiced by: Shan Xin, Bian Jiang, Zhixing Lu, Bai Xue
The next best Chinese animated movie that you should watch, especially for those who love animation, is The Guardian of the Wind. Directed by Liu Kuo, the film tells the story of a beast named Tao Tie, who is successfully controlled by Shalen with a wind charm.
However, someone present wanted to use his power to conquer the world. This brought Tao Tie back to life. Fortunately, Tao Tie could not be carelessly "awakened". Only those with the Shalen sign on their hands are capable of doing that.
Can anyone revive the monster? One of the best Chinese animated films to watch this weekend was also screened at the 2018 Crouching Tiger, Hidden Dragon International Film Festival.
LORD: Legend of Ravaging Dynasties (2016)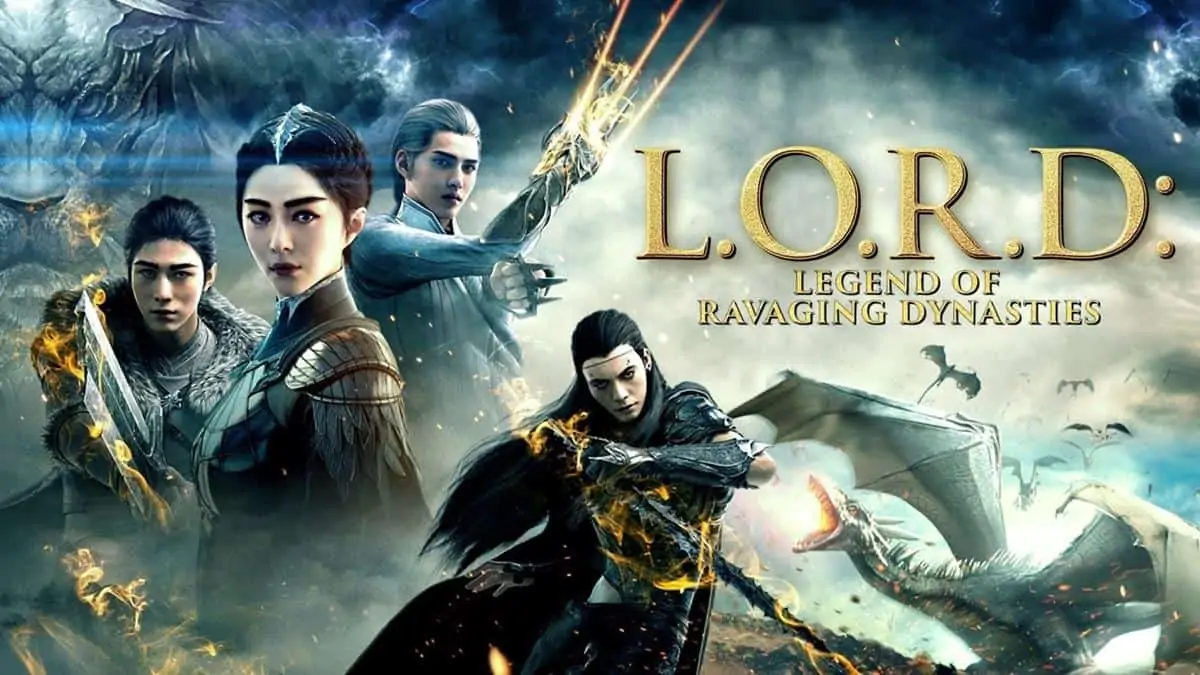 Release date / year: September 30, 2016
Genre: Action, Fantasy, Adventure, Computer Animation
Producer: Heli Chen'guang, International Media, Shanghai Zestful Unique, Ideal Media, Le Vision Pictures
Directed by: Gu Rong, Huang Changzuo, Guo Jingming
Voiced by: Fan Bingbing, Kris Wu, Cheney Chen, Lin Yun
LORD: The Legend of the Ravaging Dynasty is an action and computer motion adventure film produced by Heli Chen'guang, International Media. He tells the story of a land called The Odin that is divided into four parts.
Each person is protected by a group of master spirits with all their souls. Seven of them, the strongest are called Noble Lords. The story then begins in the Aslan Empire. Watching this cartoon, you will get to know the interesting character Qi Ling because he accidentally tamed one of the spirits named Ice Fang during a battle.
Circumstances then require him to engage in a battle involving the powers of souls and rulers. Can Qi Ling do it? You have to witness it with your own eyes and be ready to marvel at the graphics, etc.
Throne of Elves Movie (2016)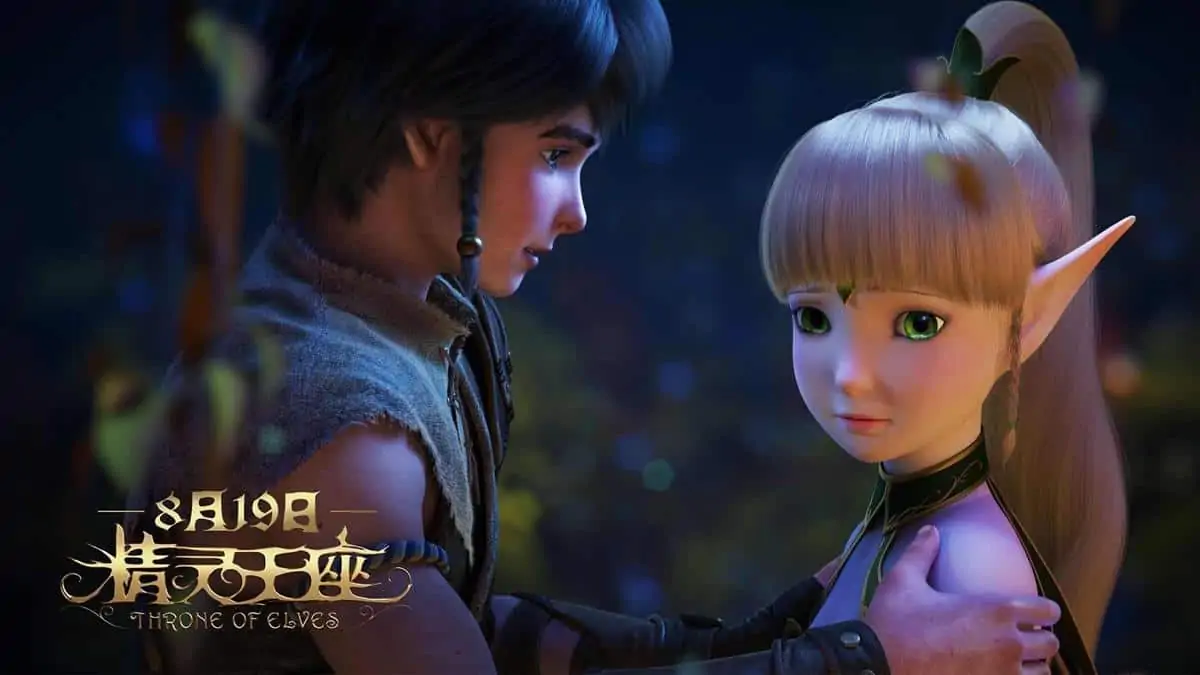 Release date / year: August 19, 2016
Genre: Animation, Adventure, Romance
Production: Shanghai Mijia Media, Horgos Caitiaowu Pictures, Beijing Enlight Pictures
Directed by: Song Yuefeng, Ge Yi
Voiced by: Ashley Boettcher, Ryan Potter, Anika Noni Rose, Julie Nathanson (English Voice Actor), Ji Guanlin (Chinese Voice Actor)
Thrones of Elves is the sequel to the animated film Dragon Nest: Warriors' Dawn (2014) based on the video game Dragon Nest. One of the best cartoons that China has is released in 2D and 3D formats. He tells the story of the lives of the Elves starting with the marriage of Elf Queen Mayre.
Princess Liya was very excited to invite Little Fish to the event after getting permission from the queen. This decision went against the future goblin king, Liya's brother. Meanwhile, in a battle where many goblins are killed, Meyla, a dark elf tries to control the power of the Dark Stone of Death.
Meyla's goal in doing so is to awaken the battlefield spirit as a soldier and destroy the marriage of Mayre, her own brother. Will evil intentions succeed?
Movie Big Fish & Begonia (2016)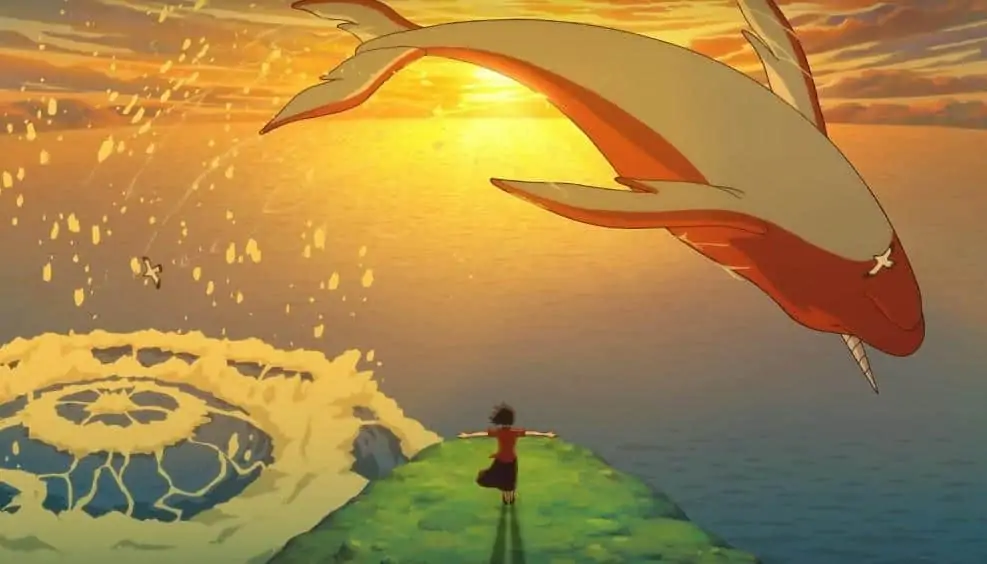 Release date / year: July 8, 2016
Genre: Animation, Epic, Fantasy
Producer: Beijing Enlight Media, Biantian (Beijing) Media, Studio Mir
Directed by: Liang Xuan, Zhang Chun
Voiced by: Ji Guanlin, Su Shangqing, Timmy Xu, Chin Shin-chieh
The next best Mandarin anime is not inferior to an anime from Japan called Big Fish and Begonia. This film tells about the life of the mystical world that exists under the human world. This kingdom is inhabited by creatures with magical powers. One of them was a girl named Chun.
Chun is required to perform a maturation ritual that causes him to be lifted up through a portal. Through it, he can feel, see and experience the human world in the form of a red dolphin. Chun then sees a human child who lives by the sea and loves water creatures. What will happen to the two of them next?
Da Hufa Movie (2017)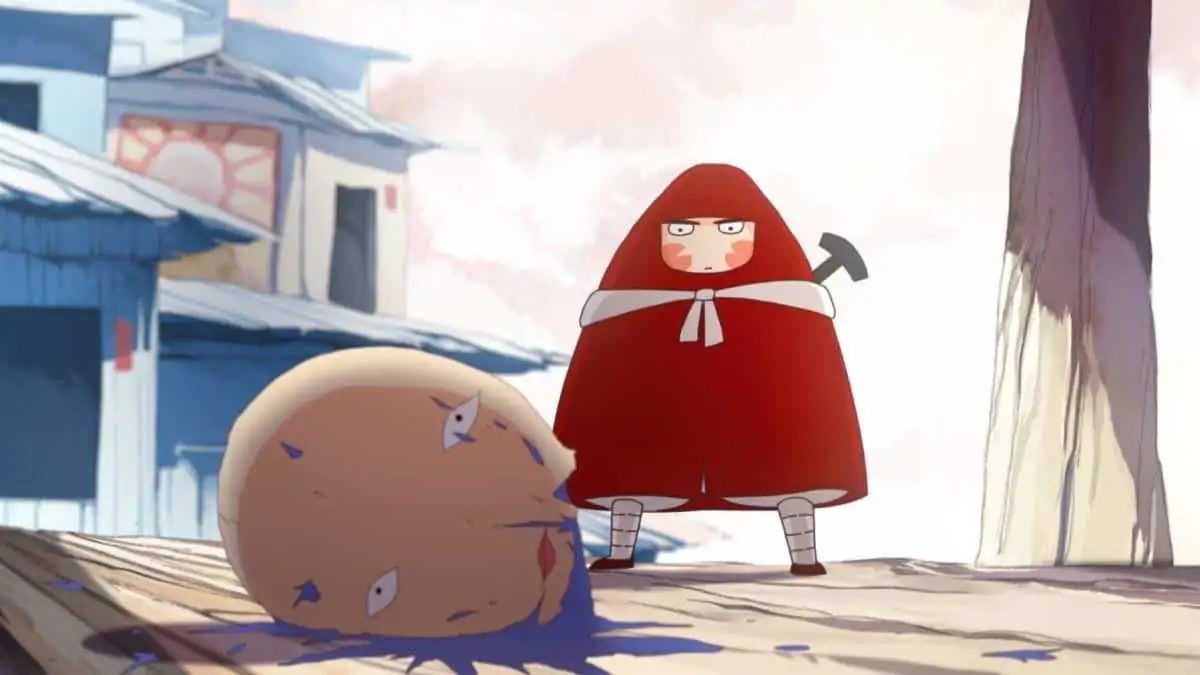 Release Date / Year: July 13, 2017
Genre: Animation, Fantasy, Adventure
Production: Beijing Enlight Media Co., Ltd., Tianjin Nice Boat Media Co., Ltd, Horgos Caitiaowu Pictures Co., Ltd
Director: Ms. Sifan
Voiced by: Xiao Liansha, Feng Sheng, King Shih-chieh, Zhang Youwu
The next best Mandarin-language animated film titled Dahufa or The Guardian (2017) won the achievement when it was nominated in 4 prestigious award categories. One category at the 54th Golden Horse Awards, the other three at the 9th China Film Directors Guild Awards.
The story begins with the adventures of a warrior named Da Hufa, who must save his prince from a troubled village. The reason is, the village is ruled by a false God and his guards.
To save the prince, Dahua Fa must defeat the false god and his army. However, his efforts actually led the Great Hufa to a conspiracy. What plot is that?
The best Chinese animated films including some of the ones mentioned above are of guaranteed quality. Regarding the plot or the graphics and other supporting elements, they can be used as a funny sight when you get bored with the animations from Japan or other countries that have been famous before. Almost, out of the ten titles above, which one caught your attention first? Good luck with your selection and viewing!
Salenhanh – Product review blog
Address: 115 Nguyen Van Qua, Tan Hung Thuan Ward, District 12, Ho Chi Minh City
Website: https://salenhanh.com
Mail: Salenhanh.com@gmail.com
#salenhanh #Reviewsalenhanh