This Gotham City superhero Batman is one of the best when it comes to fighting crime. Along with an iconic vehicle and an all-black batman-style cape, Batman is ready to show his masculine side when battling his foes.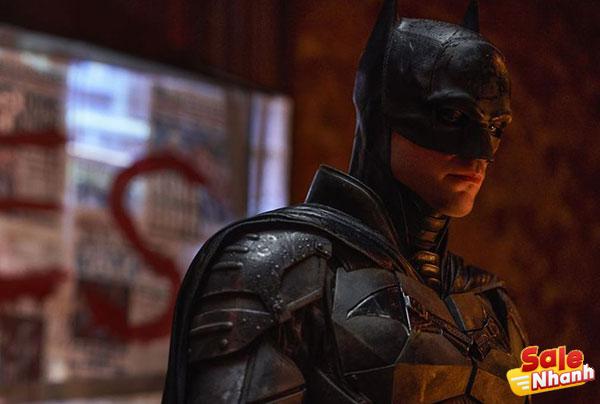 For new fans of DC Comics characters, you're probably confused about which movie to start watching. However, don't worry, here Salenhanh.com will help you understand the sequence of Batman movies, starting from the first movie to the most recent movie so you can easily easy to follow back if you are a fan of the Batman character.
Batman (1989)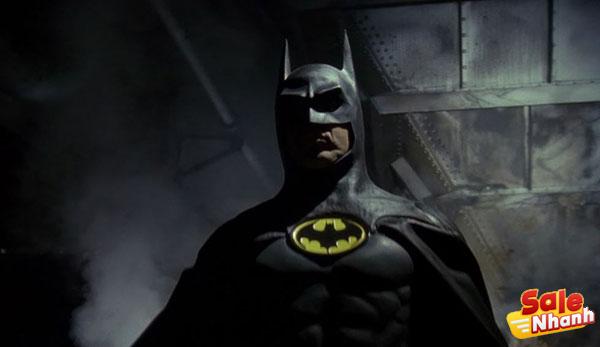 The first Batman movie to hit the big screen took the top spot at the box office with a gross of $400 million and was the highest-grossing film at number five in 1989.
Not surprisingly, the film, directed by Tim Burton, won the Academy Award for Best Art Direction.
Michael Keaton also successfully portrayed the character of Bruce Wayne in the fight against crime happening in Gotham City. Moreover, this movie also comes with the appearance of Joker as one of Batman's arch-enemies.
Batman Returns (1992)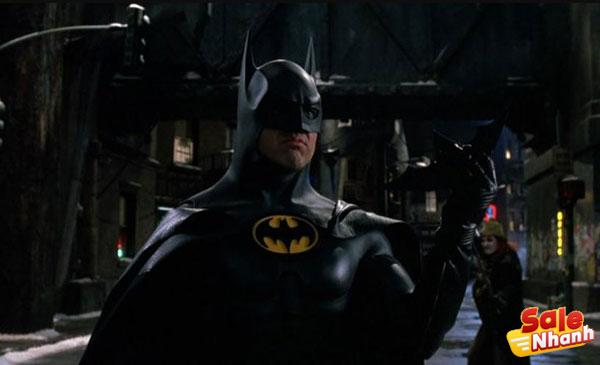 Still a sequel to director Tim Burton's Batman movie, Batman Returns comes with a darker and more brutal story.
It's no wonder that the sequel to actor Michael Keaton's film is back in the Oscars category for best make-up and visual effects.
The Batman Returns movie tells the story of Bruce Wayne reunited with his main nemesis, The Penguin. This Batman nemesis is a psycho who teams up with a businessman named Max Shreck to take over Gotham. The story is further complicated by the presence of Catwoman almost disrupting Batman's heroic plans.
Batman Forever (1995)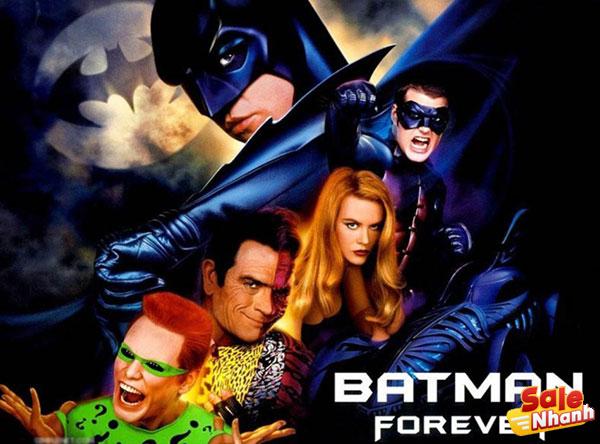 Batman Forever is no longer directed by Tim Burton. This time, however, Warner Bros. has teamed up with Joel Schumacher to make Batman Forever. Actor Val Kilmer is also trusted to play Batman.
Batman Forever tells the story of Bruce Wayne who has to face the madness of his former employee, namely Edward Nygma. He is a scientist who calls himself The Riddle.
Besides having to clean up the mess that The Riddle made in Gotham City, Batman also has to face Harvey Dent or Two Face, who wants revenge for what he has received.
Batman and Robin (1997)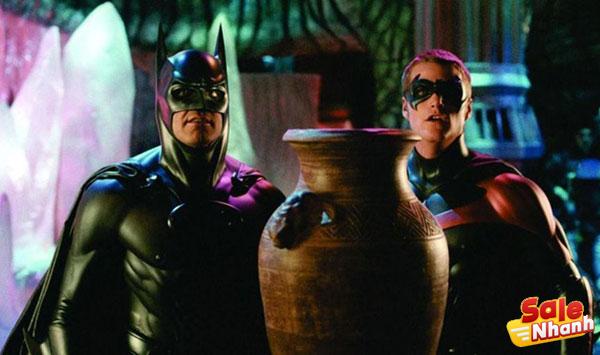 The fourth installment of the Batman films, this was the last film that Warner Bros. manufactured in 1997.
In the movie Batman and Robin, director Joel Schumacher cast handsome actor George Clooney as the character Bruce Wayne. However, this time Batman is not alone. He also has a colleague to help him put an end to evil, that is Robin.
They also faced Poison Ivy and Mr. Freezer, the most formidable enemy. You see, he can create monster plants and freeze everything he touches to death.
Batman Begins (2005)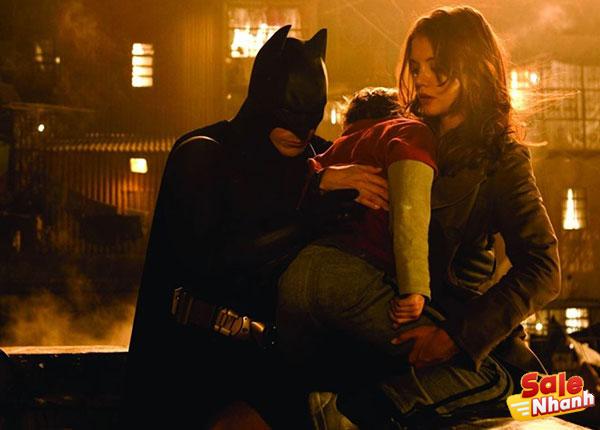 Eight years after the last Batman movie, this time, director Christopher Nolan is believed to repeat the success of the Batman movie.
The opening of The Dark Knight trilogy features the handsome actor Christian Bale, who plays the character Bruce Wayne brilliantly.
This film also has the participation of famous Hollywood actors such as Liam Neeson, Michael Cain, Katie Holme, Morgan Freeman, and even Gary Oldman.
In Batman Begins, Bruce Wayne first joins the League of Shadows team led by Ra's al Ghul.
In this group, Batman begins to train physically and mentally. Unfortunately, one of the members of the League of Shadow, Henri Ducard got lost and started attacking Gotham City. He also became Batman's great enemy.
Dark Knight (2008)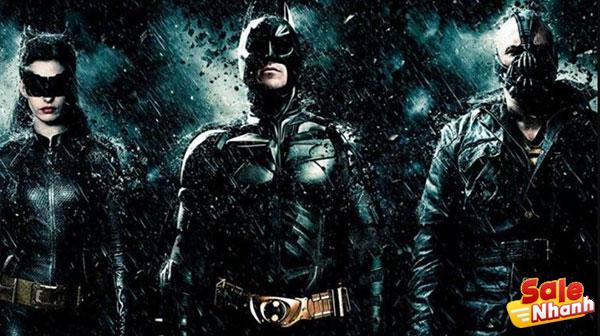 The Dark Knight is the sequel to Christopher Nolan's trilogy. This movie still stars Christian Bale as Batman.
This time, Bruce Wayne must confront the Joker played by actor Heath Ledger. He also succeeded in showing the brutal and scary side of the Joker in committing robberies and murders.
To fight his great nemesis, Batman gets help from Jim Gordon and prosecutor Harvey Dent in capturing the criminal clown.
The Dark Knight Rises (2012)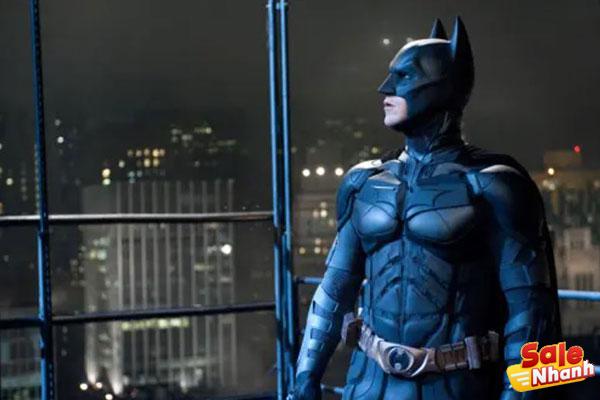 The Dark Knight is the final film of The Batman trilogy, directed by Christopher Nolan. In this latest installment, it takes place 8 years after Joker's last attack in Gotham City.
Tells the story of Bruce Wayne, who had to lose his lover, Rachel, so he had to give up his alter ego.
However, at that time, theorists wanted to detonate a nuclear bomb to destroy Gotham City. Well, in this movie also appears the mysterious character Catwoman.
He became the factor that brought Bruce Wayne to rise to become Batman and eradicate criminals. You can check out the following trailer for The Dark Knight Rises.
Batman v Superman: Dawn of Justice (2016)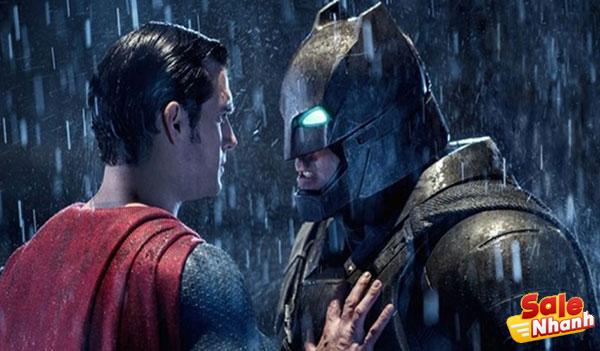 In 2016, the Batman movie was released again. However, in this latest film, the focus is not on the character Bruce Wayne as Batman, but instead brings out the silhouette of Superman.
The film, directed by Zack Snyder, tells the story of the feud between two superheroes. This time it is actor Ben Affleck, who is trusted to play Batman.
The film follows Batman's anger as he finds Superman's presence very offensive to Gotham City, especially after his encounter with General Zod.
Amid a heated feud, Lex Luthor arrives and manages to resurrect a monster from General Zod's DNA.
So, what will Batman and Superman do? You have to see it for yourself.
Justice League (2017)
Released in 2017 and still directed by Zack Snyder, Justice League tells the story of two superhero characters, Batman and Wonder Woman.
They are gathering superheroes, after losing Superman's shadow to destroy the army of monsters Parademons who want to destroy the earth.
In his quest, Ben Affleck as Bruce Wayne and Gal Gadot as Diana Prince managed to rally Arthur Curry (Aquaman), Barry Allen (The Flash) and Victor Stone (Cyborg) and form the Justice League.
Batman (2022)
After 5 years, Batman fans can finally enjoy this new story from Batman.
The Batman movie is scheduled to premiere on March 4, 2022 with a much different plot than previous films. This time, handsome actor Robert Pattinson will play the character Batman.
Of course, fans are increasingly curious to see the handsome figure of Robert Pattinson, who plays the character Bruce Wayne.
Unfortunately, this time the film has to separate from the DCEU (DC Extended Universe). You see, the film from director Matt Reeves really wanted to show a darker and more brutal Batman character in fighting his enemies.
Salenhanh – Product review blog
Address: 115 Nguyen Van Qua, Tan Hung Thuan Ward, District 12, Ho Chi Minh City
Website: https://salenhanh.com
Mail: Salenhanh.com@gmail.com
#salenhanh #Reviewsalenhanh