Anime characters with demonic powers inside are known to be very dangerous but they possess outstanding strength, agility, and extraordinary stamina.
Some are ordinary people who later acquired demonic powers due to some incident or being commanded by the devil, however, there are also people who were born with that power because one of their parents Theirs is a demon.
Characters like these are hard to beat. Even so, they are also known to be wise. Some characters try not to rely on their demonic powers and train themselves to become stronger and better. Even so, they can exert that power when necessary.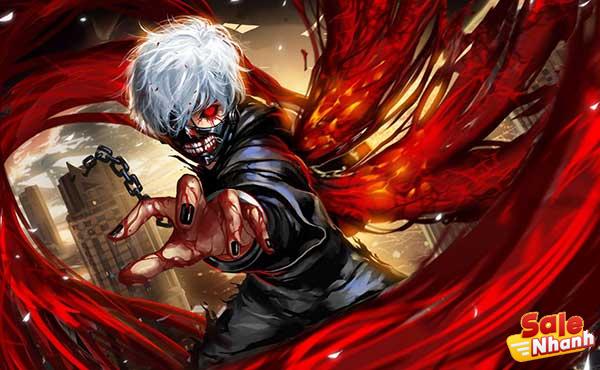 Most of these Anime characters use their demonic powers for good purposes. Thanks to that power, they can fight against enemies who want to harm the people they care about. However, there are also demons whose purpose is unknown when fused with people who can become their hosts.
Let's review the movie Salenhanh to face the Top 10 Anime characters possessing the most famous demonic powers.
Akira Fudo in Series Devilman
In the past, Akira was a weak and shy boy. However, after he summoned Amon's demonic powers, he transformed into a destructive force, bringing terror to those who had the chance to encounter it. As a Devilman, Akira has a range of demonic abilities. Most especially super strength and speed.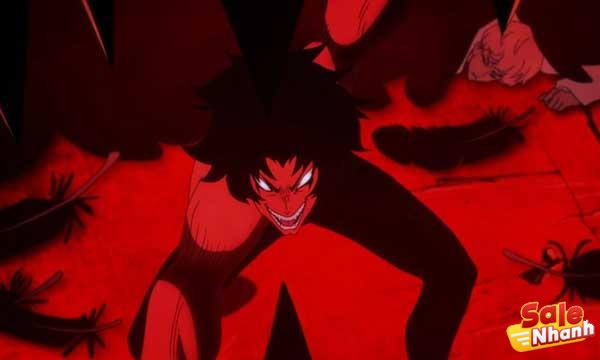 With demonic powers within him, Akira also undergoes physical and strength enhancements that allow him to fight vigorously. Akira also has irrational powers such as the use of lightning and lightning energy. He can fly and has a belt that acts like a Batarang .
Natsu Dragneel in the movie Fairy Tail
After being resurrected by his younger brother, Zeref, Natsu came back to life and turned into a demon. That is to say, he is half-human and half-demon but still has the awareness and control of his own power.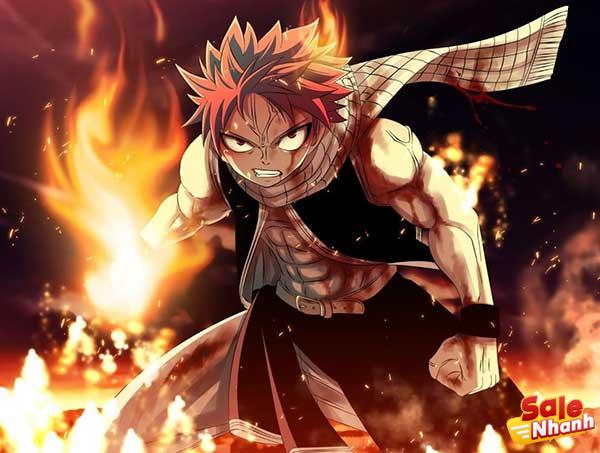 Natsu, of course, had a very strong dragon-slaying ability. This allows him to control fire and also consume it to gain his powers. With magical abilities and demonic powers within, Natsu can become a nearly unstoppable creature in every fight.
Asta from the movie Black Clover
Asta was born without magical powers in a kingdom that highly valued magic power. However, that did not discourage him. He continued to train his body to the maximum. During the selection of the Magic Knights in his home kingdom, instead of receiving a three- or four-leaf clover magic book, he instead received a five-leaf clover magic book.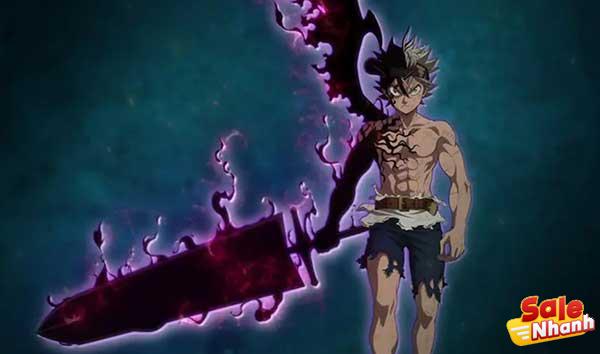 Source: Salenhanh.com
The magic book gave him the power to resist magic with demonic attributes in them. Asta can be possessed by a demon that will help him fight against his enemies.
Meliodas in the movie Seven Deadly Sins
Meliodas is a descendant of the devil, no wonder he also has demonic powers inside of him. Throughout this series, he seems to be irritable and angry. He is brutal, sarcastic, brutal and ruthless. He is also very strong, even without his demonic powers.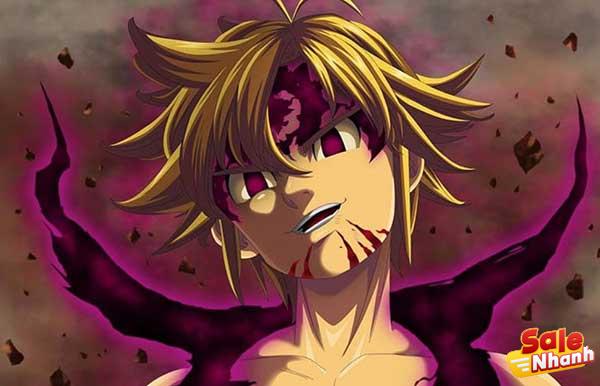 If needed, Meliodas can summon a jet of black aura that will only enhance his strength and reach. His signature move is Full Antidote, which is used to easily mirror enemy moves and abilities. He has extraordinary strength and speed with advanced swordsmanship.
Rin Okumura in the movie Blue Exorcist
Throughout her life, Rin knew the figure of a man who took care of her like her adoptive father. He never knew that he and his twin sister, Yukio, were the biological offspring of a demon and a human. Between him and Yukio, Rin is the inheritor of her biological father's demonic powers.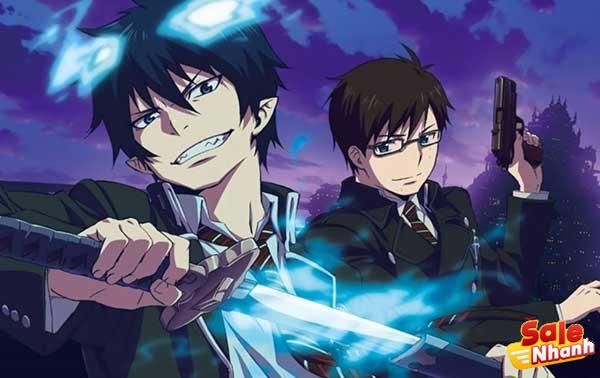 However, Rin never wanted to follow his biological father's will to follow his orders. Instead, he uses his powers to avenge the death of his adoptive father. He studied at a special exorcism school. His main move is Devil's Blue Flame and he is armed with Kurikara's sword.
Ichigo Kurosaki in the movie Bleach
Ichigo Kurosaki feels that life as a high school student is normal until he meets Rukia Kuchiki. The girl gave her power as a shinigami to Ichigo. Ichigo's life has changed. He eventually became a temporary shinigami.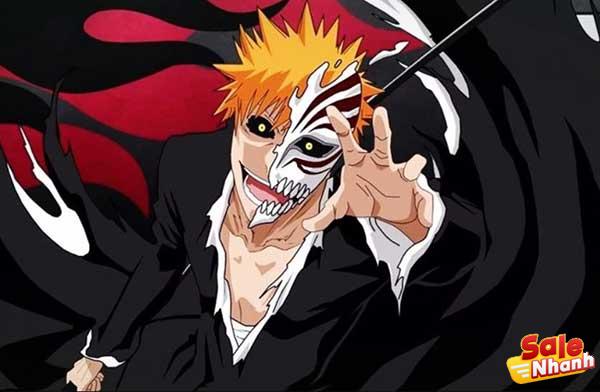 In fact, Ichigo also comes from a shinigami. His father is a former shinigami who raised him alone after his mother passed away. At the hands of his father, Ichigo trained in martial arts so that this ability helped him before and after he became a shinigami. Also, since childhood, Ichigo has been able to see ghosts.
Ken Kaneki in Tokyo Ghoul
Ken Kaneki was originally a mediocre student. But, after dating Rize Kamishiro, a vampire who survives by eating humans, his life changes. Rize attacks and tries to eat it. Kaneki survived the attack and received an organ transplant from Rize. He became half human, half vampire.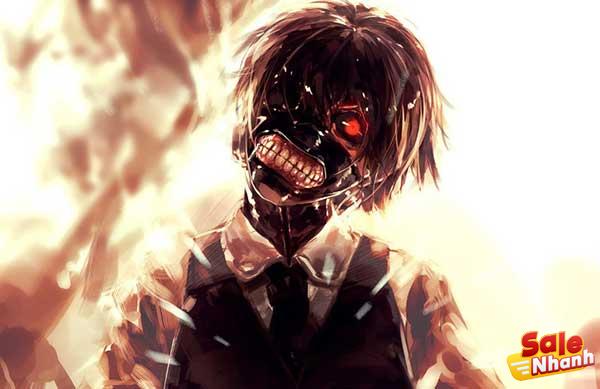 Source: Salenhanh.com
From there, he gained superhuman strength. He can lift heavy objects. He can also survive falling on rocks or concrete walls. Kaneki has developed a speed that surpasses that of humans. This power is very useful for him to fight his enemies.
Inuyasha in the movie Inuyasha
Inuyasha is half human and half demon. He is arrogant and stubborn, but has a soft side. He draws his top weapon, namely a demon sword named Tessaiga that can help him defeat the other demons that have attacked him.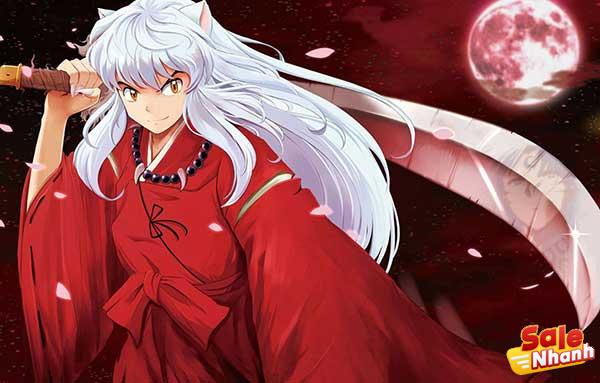 Inuyasha can also use demonic powers from within. He can stop bleeding and transform into a complete demon. Inuyasha is also endowed with superhuman strength. He was a monster that couldn't be underestimated even though he was half human.
Naruto Uzumaki in Naruto movie
When the Kyuubi named Kurama raged in Konoha, Minato Namikaze had to take action. The Fourth Hokage also tries to protect his village and family, including his newborn son, Naruto Uzumaki. Minato was able to overcome it and sealed half of Kurama's body in his son's body. But, he must die.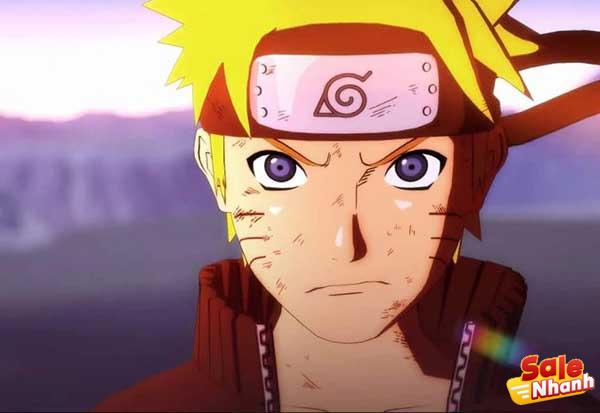 Kurama finally lives in Naruto's body. After being able to harness its power, Naruto was able to use Kurama's chakra to fight. They also become good partners. However, Kurama is now dead. He met his death after helping Naruto fight Isshiki Otsutsuki in Boruto: Naruto Next Generations.
Yuji Itadori in the movie Jujutsu Kaisen
Yuji Itadori is a high school student in Sendai who has extraordinary strength and speed. He lived a normal life until he met Megumi Fushiguro and ate one of the fingers of Ryomen Sukuna – the Cursed King. His body was strong enough to accept Sukuna's presence within him.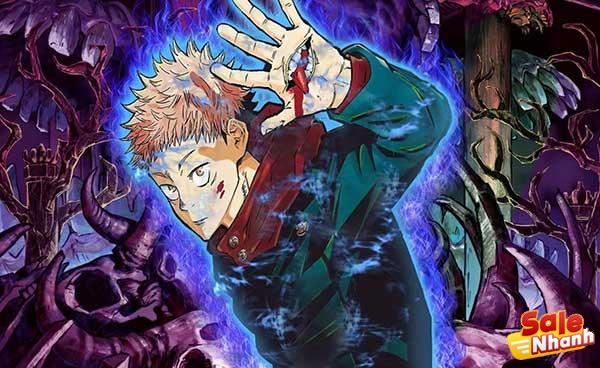 In total, Sukuna has 20 fingers and Yuji ate 15 of them – according to the Shibuya Incident Bow manga. So far, people have not seen Sukuna's full power. However, by seeing his actions at the beginning of this series when he took over Yuji's body, it is enough to prove that Sukuna is not a spirit to be taken lightly. Yuji can control Sukuna and tries not to depend on him. What's interesting is that it's still unknown what Sukuna's plan against Yuji is but for sure, it won't be good.