Another action movie mixed with comedy will be ready to make your vacation more enjoyable. The movie The Getaway King and is an adaptation of the true story of a criminal named Zdzislaw Najmrodzki. He was a very famous criminal in the 1980s. The film was directed by Mateusz Rakowicz.
The Getaway King tells the story of Zdzislaw Najmrodzki very astute. He has managed to evade the law, be it a trial, prison, or police chase up to 29 times. Curious about the actions of Zdzislaw Najmrodzki? Before watching the movie, you can first read the reviews and reviews below with Salenhanh.com!
The Getaway King movie synopsis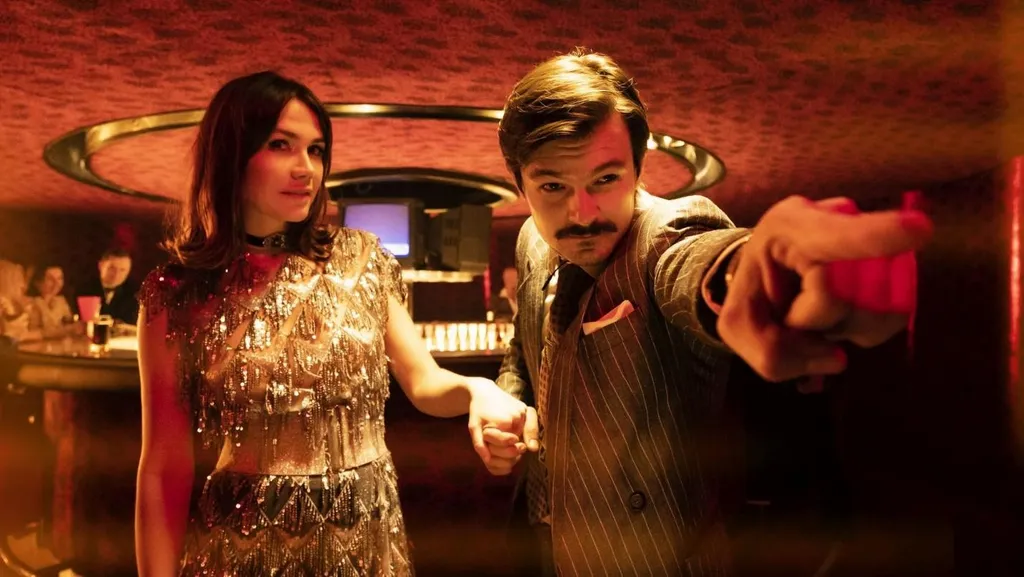 Release year: 2021
Genre: Action , Comedy
Produce: Plus Police Group
Director: Mateusz Rakowicz
Cast: Dawid Ogrodnik, Robert Wieckiewicz, Rafal Zawierucha, Jakub Gierszal, Masza Wagrocka.
The film opens with a scene showing Zdzisław Najmrodzki (Dawid Ogrodnik) escaping from prison.
The next day, he and his team of Antos (Jakub Gierszał), Teplic (Andrzej Andrzejewski) and Młoda (Sandra Drzymalska) carry out a burglary at a shop without an alarm system.
To carry out the action, they punched a hole in the wall of the store and covered it with a poster while running away.
After the robbery is successful, lieutenant Barski (Robert Wieckiewicz) and a junior named Ujma (Rafał Zawierucha) identify him. They then pursue Zdzislaw Najmrodzki and his group in the ensuing heist.
The next day, Zdzislaw Najmrodzki went to a movie theater to buy more posters for the next heist. However, the guard who once served him disappears and is replaced by a beautiful girl named Tereska (Masza Wągrocka).
Although Tereska already knew who Zdzislaw was, it seemed that she still showed interest in Zdzislaw when invited to meet her.
After obtaining the poster, Zdzislaw's team also succeeded in tracking down a store. Mloda disguises himself as a policeman and he declares that their actions will be safe tonight. This is because there will be no security patrols from the police at the location of their theft target.
However, they were mistaken because Lieutenant Barski and his men had been secretly waiting for their heist.
As they fled, Lieutenant Barski pursued Zdzislaw Najmrodzki. A chase ensued. While turning a bend, Lieutenant Barski didn't pay attention to the road and his car overturned and caught fire.
Seeing lieutenant Barski in an accident, Zdzislaw, who happens to be a good thief, didn't leave the officer and instead helped him.
Instead of thanking him, Lieutenant Barski beat Zdzislaw and arrested him. Zdzislaw was then taken to the police station and questioned. However, with his ingenuity, he managed to escape for the twelfth time.
One night, Zdzislaw again went to the cinema to see Tereska. This time Tereska did not refuse when asked to date. Instead, he took Zdzislaw to the house and met his father. Zdzislaw also impressed Tereska's father with his board game and seemed to accept Zdzislaw with open arms.
After feeling that their theft could always be handled properly, Zdzislaw and his team began a new act, car theft. They make a lot of profit by selling stolen cars.
Unfortunately, Lieutenant Barski managed to check Zdzislaw's belongings and found a hotel card where they were always hiding and plotting theft. Eventually Zdzislaw was recaptured and sent to a high-security prison.
However, Zdzislaw is very intelligent. With the help of his team, Antos and Teplic, he dug a hole and escaped from the tight security prison. After the incident, the police became restless and ordered to shoot Zdzislaw and his group.
Meanwhile Tereska begins to get angry at Zdzislaw's actions which have begun to cross the line. Not wanting his relationship to go bad, Zdzislaw promises Tereska that he will start giving up his dirty job and start a new life and business to make his life good. than.
However, when expressing his intention to the team, Antos objected, claiming that Tereska had messed things up. So what's their next story?
The story of a brilliant Polish legendary thief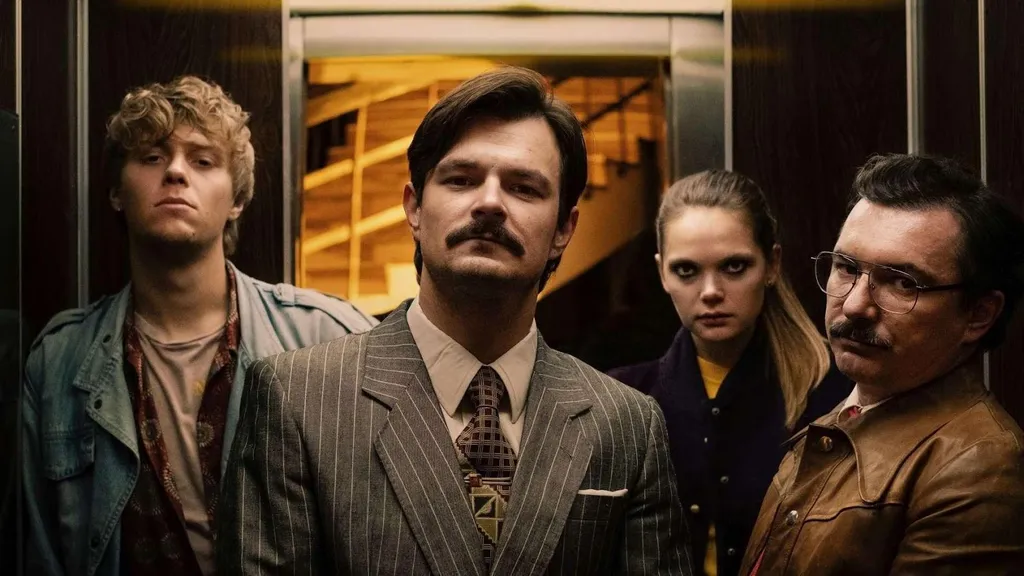 The movie The Getaway King presents an interesting spectacle with a rather light-hearted plot and story idea.
Although this is an action movie, there are no puzzles or intricacies of conflict that can confuse the audience. This movie flows smoothly and the audience seems to have guessed the course of this movie. There's just a little twist at the end of the story that can keep the audience entertained.
The story revolves around a legendary Polish thief who has evaded the law 29 times. The story in this movie might be a bit impossible but believe it or not, this movie is taken from a true story in the 1980s.
Dawid Ogrodnik brought the character Zdzislaw Najmrodzki to success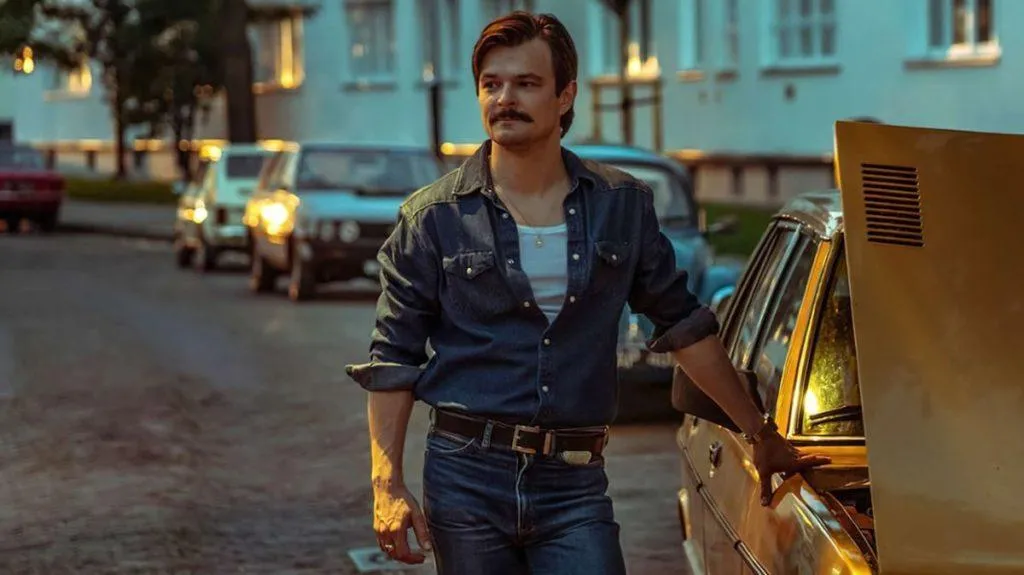 The character Zdzislaw Najmrodzki is known to the police as the most wanted fugitive for his theft.
He may also be the criminal that some feel that their place of business or property is a potential target for the theft of Zdzislaw Namrodzki. But contrary to his reputation, Zdzislaw is actually quite gentle and kind.
Dawid Ogrodnik has successfully portrayed the character Zdzislaw Namrodzki that Zdzislaw's image seems to have a relaxed style and can solve any problem with a cool head. The charm of Zdizlaw, the smart and kind thief also made many viewers admire.
Action movie with comedy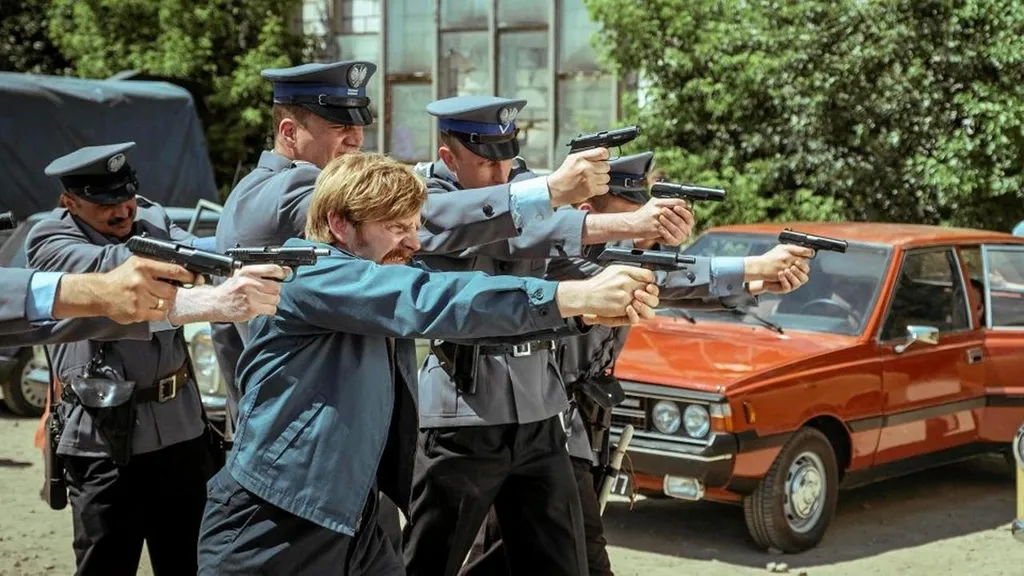 Not only showing a funny movie action, The Getaway King also interspersed some humorous scenes that brought laughter to the audience. For example, Ujma's character is Lieutenant Barski's junior. When dealing with the case of Zdzislaw Najmrodzki, he always fails.
Later, he was also described as a cop who always slept and was not awake when performing his duties. Ujma's grotesque image also lends color to the film The Getaway King to make it a fun and engaging spectacle.
Cinematography completed superbly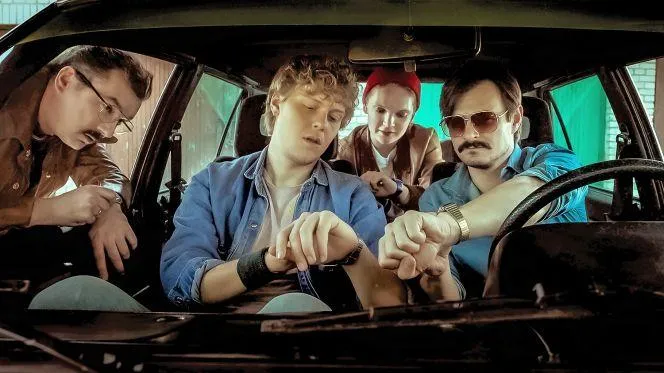 Technically, The Getaway King has one plus point, which is the production of an impressive cinematography. The image of the film displayed will make the audience satisfied. The filmmakers captured and featured Zdzislaw Najmrodzki and his team as they carried out the very unique heist.
In addition, there are also many slow motion scenes which show how skillful Zdzislaw Najmrodzki is in escaping police pursuit, such as when a chase occurs in the street. Zdzislaw Najmrodzki's sudden action while running away from the police is also highlighted.
With a light-hearted setting and plot, but handled with quite extraordinary technique, this film has won a number of prestigious awards. This movie will be very suitable for those who want to have an entertaining spectacle during the holiday or get together with their beloved family at home.
Not only that, this movie also has the cool acting of each player. There are some characters that are said to leave quite an impression on the audience of this film.
So will the police finally be able to catch Zdzislaw? Will Tereska succeed in making Zdzislaw Najmrodzki repent? Watch the movie to have the best experience for yourself!
Salenhanh – Product review blog
Address: 115 Nguyen Van Qua, Tan Hung Thuan Ward, District 12, Ho Chi Minh
Website: https://salenhanh.com/en
Mail: Salenhanh.com@gmail.com
#salenhanh #Reviewsalenhanh