Baku Madarame is also known as a mysterious gambler with the nickname Usogui (Liar). Meanwhile, the Kakero Club is a notorious hotspot for illegal gambling. Gamblers compete to be the best in the club.
Madarame, who can see other people's lies, challenges various high-risk games at the Kakero club. What major challenges will Madarame face? Check out the reviews below!
Synopsis of the movie Usogui (2022)
Release year 2022

Genre Psychology

Produce Warner Bros. Japan

Director Hideo Nakata

Cast Ryûsei Yokohama
Kakero is a dark organization founded under Azuchi Momoyama. The first leader of the organization, Kagenosuke Kiruma, was the referee for the gambling kings.
He began to punish those who did not pay their debts. Then he started collecting money from the losers indiscriminately.
Most likely, the military and its finances laid the foundation for the organization. Nobunaga died in the Honnoji case, the Sakuradamon case in the Bakumatsu period, because of the 300 million yen robbery in the Showa period. In the past, all of that was just a betting gathering of the Kakero organization.
Now, the Kakero organization continues to be the gambling king that guarantees bets to its members. In fact, his power may have allowed them to control the government.
Meanwhile, Baku Madarame, who wants to reach the top of the gambling king, has risked everything, including his own life. Everything he does to defeat the king. Baku Madarame defied the king by risking his life. Unfortunately, despite believing he could defeat the king, Madarame still failed in his strategy.
Even though Madarame was supposed to die because he lost the gamble, he was saved by the king. However, Kakero's membership was revoked and he was forced to leave Tokyo.
While in a small area, Madarame took part in a small gamble. As usual, Baku Madarame challenges the gamblers and says that he will eat the liars. And easily, Baku Madarame exposes the tricks of the gambling ringleader.
While walking, he was thirsty but could not buy his favorite drink because he did not have a small amount of money. At that time, a young man appeared by chance winning the jackpot at a vending machine. Surprised by Baku's expression, the young man gave one of his drink rewards to Baku Madarame.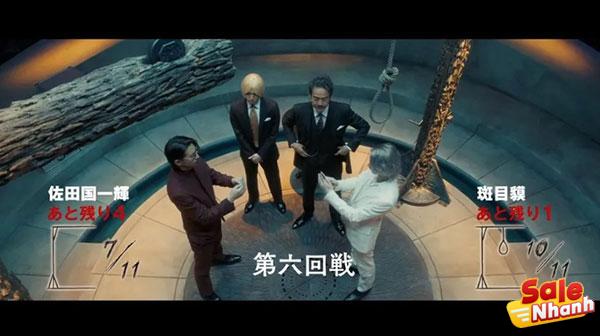 Baku and the young man then exchanged stories. A young man named Kaji said he was only lucky when facing vending machines. While the rest of his life is always filled with bad luck, like when suddenly thugs come to collect his debt.
After Baku helps Kaji, he invites Kaji into a gambling place. Baku promises to double his money so he can help Kaji pay off his debt.
Sure enough, in a few tries, Baku also won a huge prize. Despite the truth, Baku had taught Kaji the tricks before.
When leaving the gambling place, Baku and Kaji are confronted by Ranko, the owner of the gambling place. He then challenges Baku to a gamble for a prize if he wins. But, once again Baku was able to defeat Ranko and escape from them.
Meanwhile, elsewhere, Sadakuni Ikki is gambling with Onodera Masahiro with Mekama Kiro as the referee. Sadakuni easily defeated Onodera, who eventually died. Mekama then volunteered to be Sadakuni's referee if he ever gambled again.
The next day, Baku meets Sadakuni, who is said to be one of the future kings, at Ranko's gambling site. He then challenged Sadakuni, but was not served, because according to Sadakuni, that would just be a waste of time.
Baku then invites Ranko to meet, he asks Ranko to give him Kakero membership. Ranko also provided information about an old man who could make Baku a member. Quickly, Baku found the man in question.
Baku and Kaji then played a bet with Yakou Hikoichi as the referee. Despite being tricked and almost lost their lives, Baku and Kaji finally defeated the old man.
However, even though Baku tried to become a member of Kakero, he couldn't get it. And Kaji is a member.
Later, Yakou Hikoichi offered to be the referee for Kaji's gambling. Although very confused by the various events that have happened to her, Kaji eventually turns back to Baku and trusts him.
Kaji and Baku finally returned to gambling, with Sadakuni as their opponent. However, this time the gambling they engage in will be even more dangerous, possibly even life-threatening.
Comments on the content of the movie Usogui (2022)
The story of a man who tells lies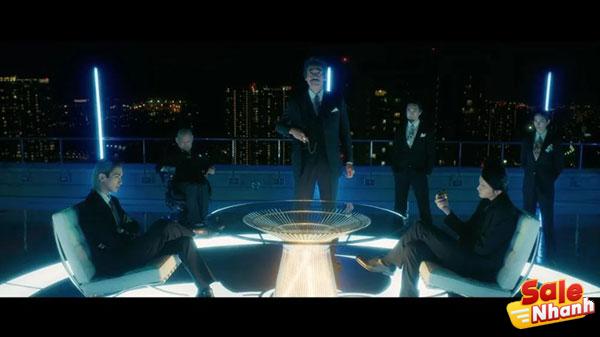 Usogui is literally interpreted as a liar, and Madarame is a man with this nickname. This may be because when playing gambling, Madarame always tells his opponent that he will eat his opponent's lies.
The unique thing is that every time he says that, he smiles and eats some kind of fruit. And the character Madarame, nicknamed Usogui, is often arrogant with his skills. Even though he really lost, he came back with his new friend, Kaji.
Usogui's character is well known in the gambling world, as he is always able to reveal the cunning of his opponents. In fact, when Baku played against Sadakuni, many people bet on Baku for him to play. So popular that many people also support Madarame.
Games can risk life
This movie tells the story of a gambling organization named Kakero. This organization is not an ordinary organization, because it can control Japanese politics and business in the underworld. Many government officials, quacks, politicians and people of high power have joined the organization.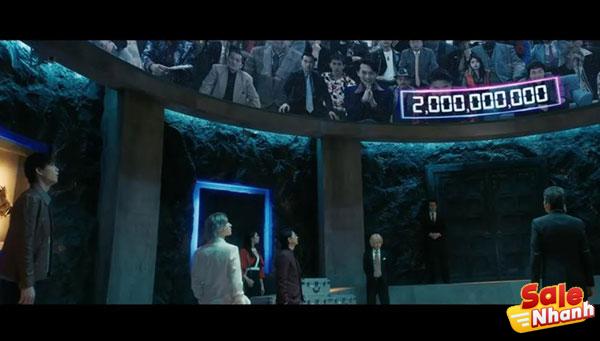 In addition to dark organizations and the involvement of high-ranking officials, this 1 hour 59 minute film shows human greed and cruelty.
The game played may look simple, but often the stakes are lives. At first glance, this movie reminds me of the anime and live-action Kakegurui, both of which have stories about gambling.
An interesting movie adaptation
This movie is adapted from the famous manga of the same name. The visuals of this film are also beautiful, with a dark impression that matches the story. However, since I don't follow the manga, I can't compare them.
In my opinion, the players played quite well and did not leave too many impressions. About the story line, not too slow and not too fast, so it feels just right. What's interesting is that all the cheats will be narrated, including how Baku Madarame was able to reveal his tricks.
Although it seems like a hangover at the end of the story, this movie is quite enjoyable to watch. Overall, this movie is quite enjoyable to enjoy. For those curious about the story, you can watch the series on Netflix, yes.
Salenhanh – Product review blog

Address: 115 Nguyen Van Qua, Tan Hung Thuan Ward, District 12, Ho Chi Minh City

Website: 

https://salenhanh.com/en

Mail: Salenhanh.com@gmail.com

#salenhanh #Reviewsalenhanh