What would you do if you had a nanny who was a member of a demon cult? This unfortunate situation happened to Cole in the movie The Babysitter. This movie is one of McG's must-follows after Charlie's Angels, We Are Marshall, and 3 Days to Kill.
The film stars Samara Weaving as Bee, the beautiful nanny, and Judah Lewis as a boy named Cole of the Bee. He must wrack his brain to find a way to escape the clutches of his caretaker before his life is taken.
The Babysitter movie synopsis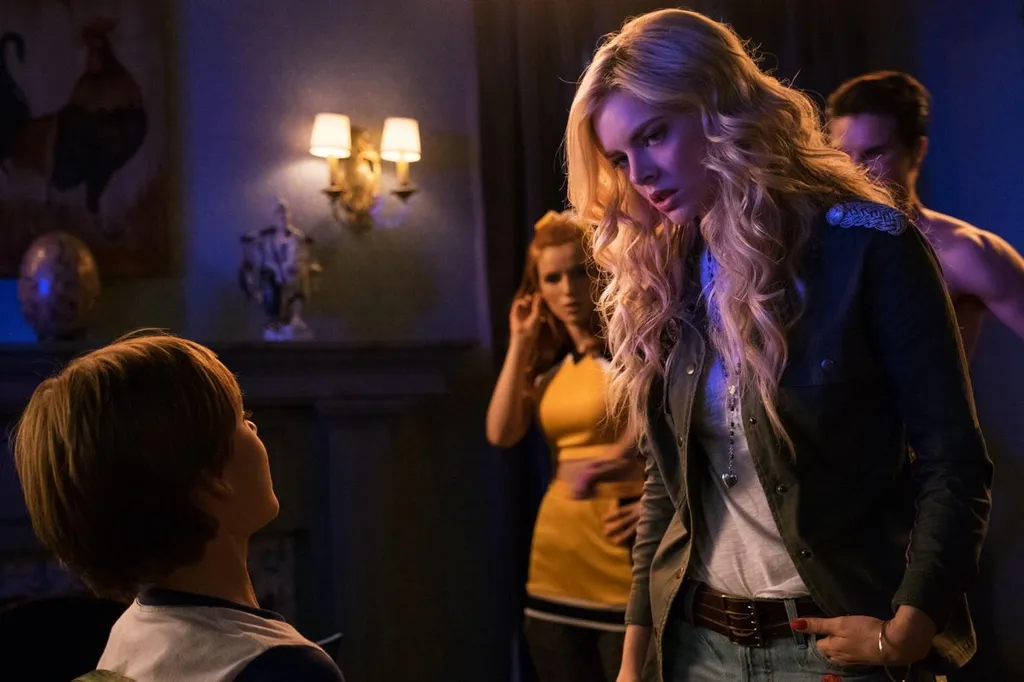 Release year: 2017
Genre: Comedy, Horror, Teen
Production: Boles / Schiller Film, Wonderland Sound and Vision
Directed by: McGovern
Actors: Samara Weaving, Judah Lewis, Hana Mae Lee, Robbie Amell, Bella Thorne
Cole (Judah Lewis) is a teenager who is often bullied by his neighbor Jeremy (Miles J. Harvey). One day, Cole has a nanny or babysitter named Bee (Samara Weaving). The image of Bee protecting Cole from Jeremy leaves Cole stunned by Bee.
One day, Cole's parents leave and he is left with Bee at his house. Wishing Bee would become a good figure for Cole, it turns out that there is another side to Bee that is questionable.
When Cole's parents left, Bee secretly made Cole a drink until he fell asleep. One of Cole's friends told him what happened while he was sleeping.
Bee and his friends play 'Truth or Dare', a game of spinning bottles and if given a choice, he must choose to be honest or defiant. In the game, Bee kisses Samuel (Doug Haley) and stabs him with a dagger until Samuel dies. Bee's friends also collect Samuel's blood.
At the time, they claimed to be members of a demonic cult. Suddenly, Cole scared Cole and rushed to his room and called 911. Cole pretended to be asleep when he discovered that Bee and his friends had arrived in his room. They came to give Cole an injection to take his blood.
After Bee and his friends left, Cole rushed out the window. Knowing Cole's whereabouts to escape, Bee hid in the room and waited for Cole to faint from exhaustion and loss of blood. The once pleasant atmosphere suddenly turned gloomy.
How did Cole escape the clutches of the Bee? Will Cole be able to escape the members of the demon cult?
The Babysitter movie review
Unique visuals suitable for horror black comedy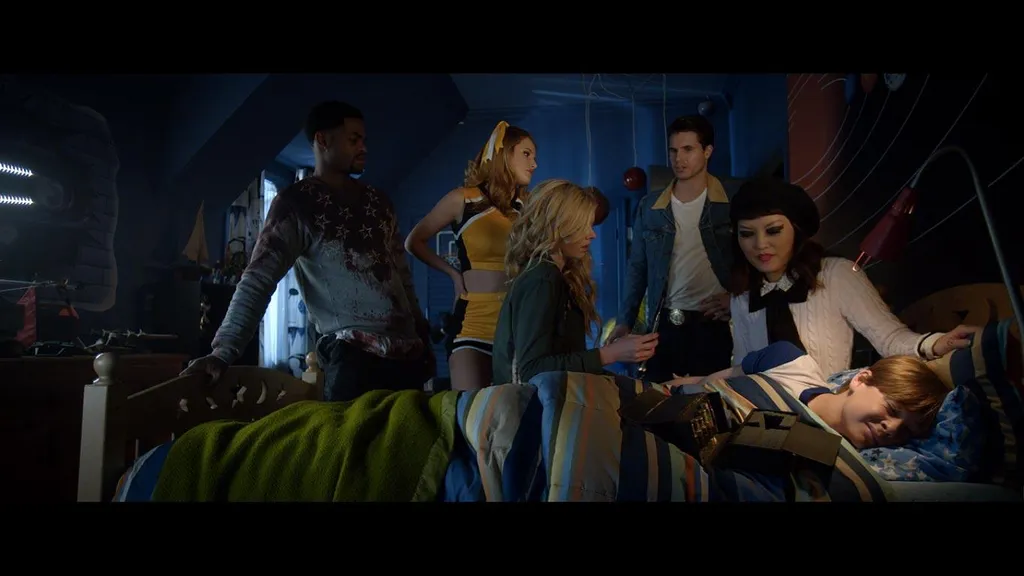 If you're familiar with Edgar Wright's Scott Pilgrim vs. The World (2010) slick game visuals, The Babysitter has a similar style. The visuals of this game turn out to be well staged in The Babysitter, a horror genre.
The background that McG builds on this movie isn't quite as bleak as most horror movies. Instead, McG builds the image of Babysitter in such a playful way but with such a contrasting tone.
This confirms that the film is still tense, although not as creepy as other teen horror films, such as in Scream (1996).
Unique and perfect storyline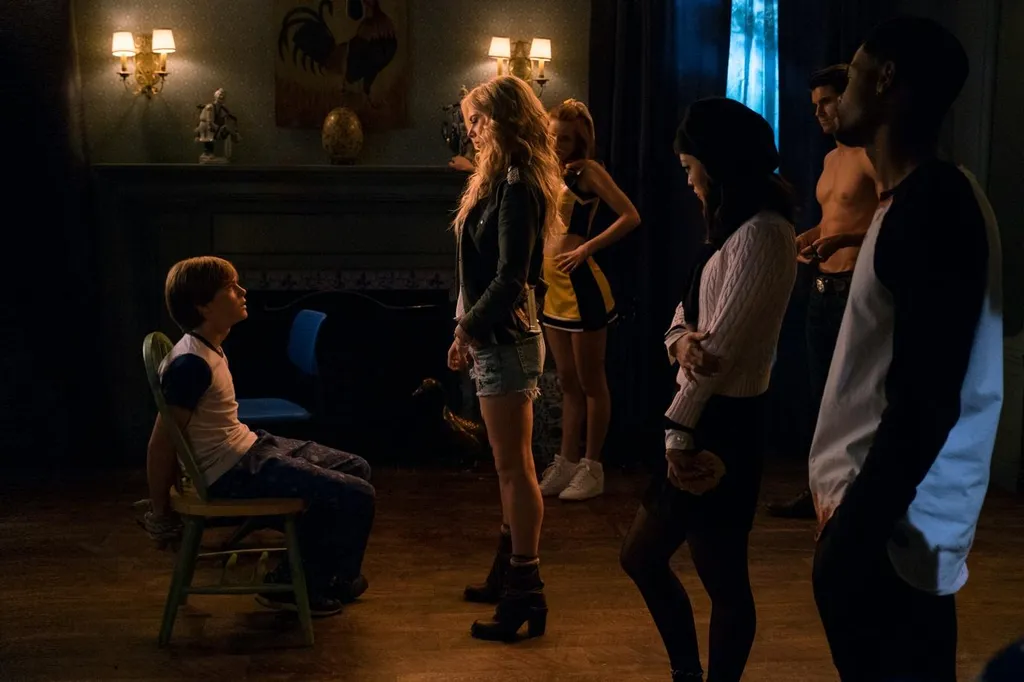 There are things that make this movie so powerful in terms of plot, it's the way detailed stories are written that are then used as a common theme for callbacks. The audience can follow the plot without guessing where the story will go. Interestingly, this gloomy story can still be covered by a refreshing comedy.
The plot, based on callback storytelling techniques, also makes it possible for each character to connect with the audience, including the main character, Cole, who is seen as the child the nanny targets. The audience feels Cole's tension due to fear of being sacrificed by the demon cult.
The development of the main character is not troublesome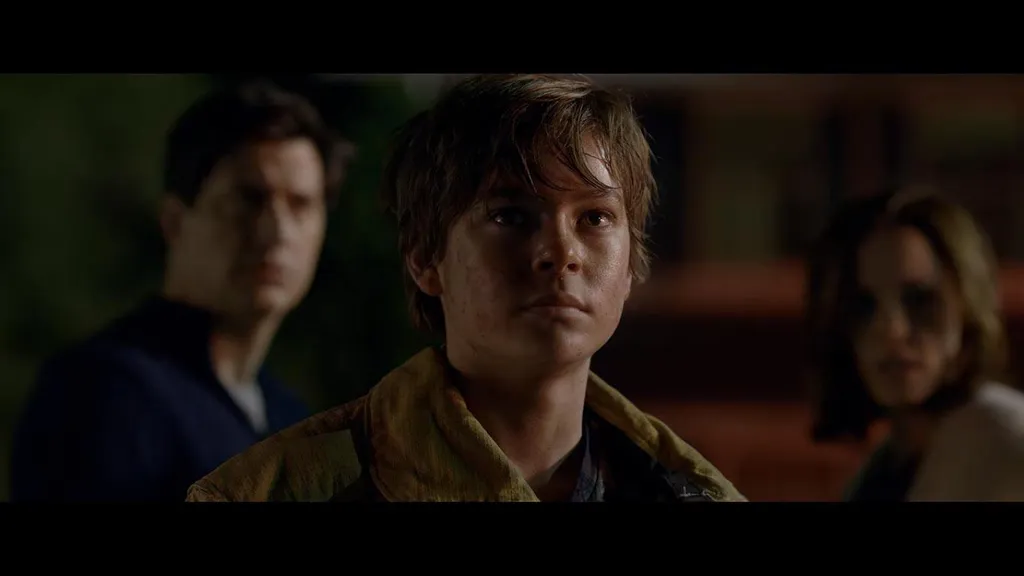 Because the plot is neatly written and the idea of ​​​​the story is unique, Cole's character development is also very neat.
At the beginning of the story, Cole is a bright boy, often bullied by his neighbor Jeremy. Because of the figure of Bee as Cole's savior from Jeremy, Cole has no intention of defending himself.
But as the story progresses, with his life in danger, Cole inevitably has to rack his brains to find a way to survive Bee's hunt. This is shown by The Babysitter making Cole a hero to himself.
This story formula is actually not new. Stephen King often uses this recipe to create a main character like Cole.
Even recently, the work of Joe Hill, son of Stephen King, entitled The Black Phone (2022) was released to the big screen with the same formula, that is a child is a victim of crime. bully become a hero for yourself.
However, since the hero is a child, the execution of the villain feels very classic. Like watching Ritchie Rich (1994) and Home Alone (1990), Cole's attempts to save himself are unconventional yet brutal and epic.
This classic implementation doesn't make The Babysitter bad. It is precisely Cole's performance, a Christmas classic especially for children, that makes Babysitter so unique. This also makes Cole's character stand out from the rest.
The ending is quite absurd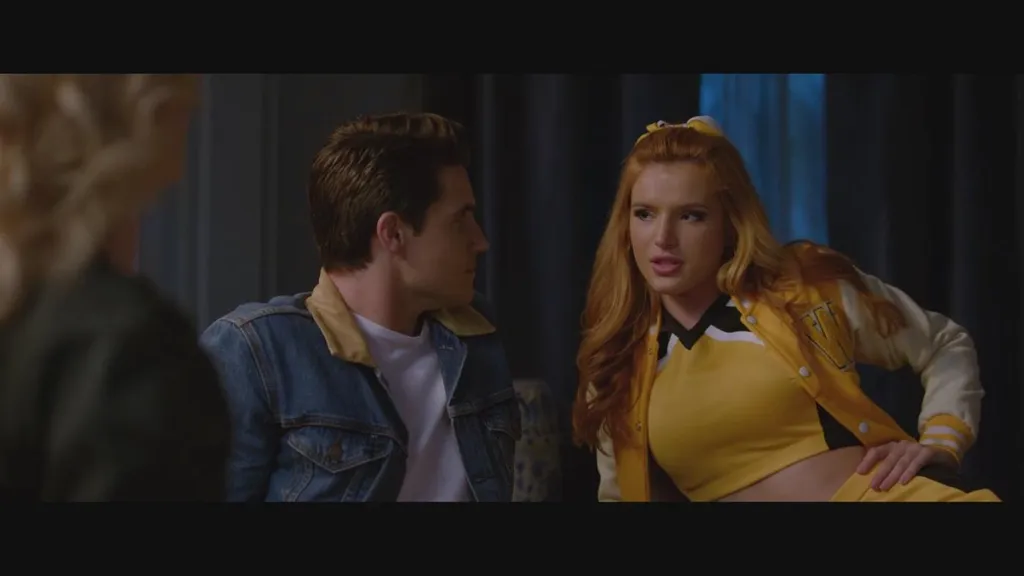 While the flip side doesn't make The Babysitter a perfect comedy thriller, there are still some scenes that don't make sense, even almost impossible in the real world.
After that, plot hole scenes also appeared in some scenes. Fortunately, the plot holes don't spoil the story significantly.
Unfortunately, some scenes that don't make sense can upset the audience. Among them was a scene where one of the cult members caught Cole running away with great difficulty.
In this scene, the members of the cult actually did something absurd by dropping and releasing Cole. He even encouraged him to take revenge on his classmate who used to bully him.
That's because at the same time in this scene, his bully friend arrives and goes into the habit of throwing eggs at Cole's house. For those of you who really pay attention to this scene, you might find yourself annoying.
Unfortunately, the plot that was neatly built from the beginning didn't do well at the end. Perhaps there should be a better way to express Cole's free story than members of the demon cult.
That's the summary and full review of The Babysitter. This series has been on Netflix since 2017. If you're used to enjoying McG's movies, The Babysitter is a refreshing treat that's sure to taste much different from previous films. by McG.
What do you think? Have you seen this Samara Weaving movie? If not, this movie can be a recommendation for you to watch over the weekend.
Salenhanh – Product review blog
Address: 115 Nguyen Van Qua, Tan Hung Thuan Ward, District 12, Ho Chi Minh
Website:  https://salenhanh.com/en
Mail: Salenhanh.com@gmail.com
#salenhanh #Reviewsalenhanh