Signal is a police-themed drama broadcast by tvN in 2016. Whether it's broadcast on cable or pay channels, this drama still receives a lot of praise from people. the public by the unique plot. Because of its popularity, Signal became the highest rated cable drama at that time.
Not only received much praise from the public, drama producers in Korea also selected Signal as one of the best dramas of 2016. So what makes Signal unique and get the public's attention? Check out the review of Salenhanh.com below!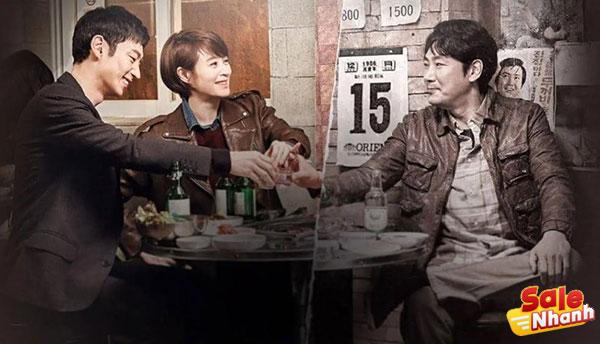 Synopsis of the movie Signal
Release year: 2016

Genre: Crime, Drama, Fantasy, Horror

Produce: A Story

Director: Kim Won Seok

Cast: Lee Je-Hoon Kim Hye -Soo Cho Jin-Woong
The story of the drama Signal begins with Park Hae Young (Lee Je-Hoon), a police lieutenant, an expert in the field of criminal records. Although Hae Young works for the police, he really doesn't trust the police because of his past heartbreak.
When he was a child, his friend Yoon Jung was kidnapped and soon after he was found dead. Young Hae Young sees Yoon Jung being picked up by a strange woman on the day Yoon Jung is reported to have disappeared. However, the police suspect that a man has kidnapped his friend.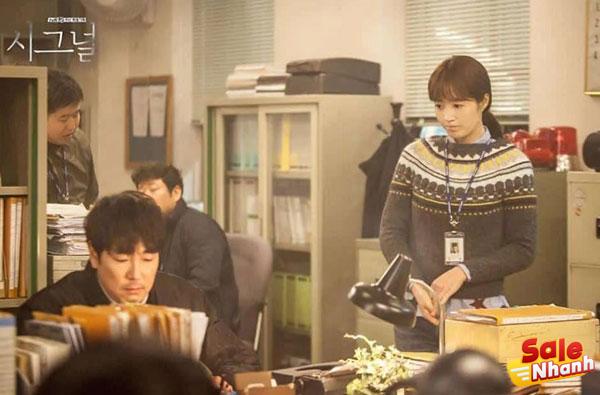 Little Hae Young, who knew the fact that her friend was kidnapped by a woman, reported her testimony to the police. Unfortunately, the police did not pay attention to his testimony. And finally, the kidnapping and murder of his friend is still a mystery.
In 2015, just days before the statute of limitations to investigate the case ended, Hae Young met with a reporter to reveal them about a celebrity scandal. However, a detective named Cha Soo-Hyun (Kim Hye-Soo) overhears the conversation and drags Hae-Yong to the police station on charges of stalking.
And the police station turns out to be where Hae Young goes when he tries to testify about his friend's case. After clearing the misunderstanding and preparing to leave the office, he noticed the sound of a walkie-talkie.
And it turns out that the person speaking over the radio is detective Lee Jae Han (Cho Jin Woong) from the past who is investigating the kidnapping case of Hae-Young's friend. After that, Hae Young and Jae Han started communicating via walkie-talkie to solve the case and other unsolved cases in the past.
Signal . movie review
Based on real cases
The cold cases raised in this drama are adaptations of real cases. The kidnapping and murder cases mentioned in the summary are based on a kidnapping case that happened in 1997, which is "Park Chorong Bitnari Kidnap-Murder Case".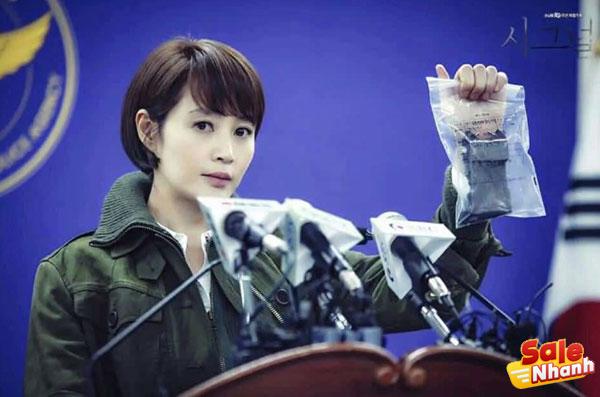 Then, Signal also raised the most shocking serial murder case in Korea, which is "Hwaseong Serial Killer". The alleged perpetrators raped and killed at least 10 women starting in 1986 and five years later.
Because the police investigation technology was not yet developed at that time, the culprit was still not revealed. At the end of 2019, the mastermind behind the mass murders was finally found.
In another episode, Signal also adapted a rape case that happened in Miryang in 2004 called "Miryang Gang Rape Case". This rape case involved several middle and high school students being raped by 41 students of the school. Ironically, it was the victim of the rape that was to blame, and the perpetrator's parents blamed the victim's treatment on what happened.
In addition, there are Jo Se Hyung thefts that occurred in the 1970s-1980s. After that, the serial murder case happened in Sinjeong-dong from 2005 to 2006. And Signal also adapted the Seongsu Bridge collapse incident that happened in 1994.
Quality cast
The plot of the drama titled Signal was written by a famous screenwriter, Kim Eun Hee. Before Signal's release, he participated in writing scripts for a number of popular TV series such as Phantom, 3 Days and Sign. After that, his name has recently re-emerged thanks to his participation in writing the screenplay for the Netflix original series, Kingdom.
Seeing so many real-life cases raised in this film, shows that the research he did for this film is indeed holistic. And the script he wrote for Signal brought him the "Best Screenplay" award at the APAN Star Awards and the 2016 BaekSang Arts Awards.
This excellent script is supported by the cold hand of director Kim Won-Suk. Before Signal, Kim Won Suk had directed some popular dramas like Misaeng, Sungkyunkwan Scandal, etc. And if you watch this movie, you can see how he pays attention to the details of each scene.
And of course, this movie would not be as epic without the performance of talented actors. Kim Hye-Soo can play two characters Cha Soo-Hyun in the past and present, who happen to have different characteristics. Her skill in character role-playing earned her the title of "Best Actress" at the tvN10 Awards and the BaekSang Arts Awards.
Jo Jin Woong was also able to revive the character of detective Lee Jae Han, who yearns for justice with a high degree of empathy. No wonder he was awarded the "Best Actor" at the APAN Star Awards and the Daesang or "Grand Prize" at the tvN10 Awards.
All these combinations made Signal popular with the public until Signal became the highest rated cable drama. Not only that, Signal also won the title of "Best Drama" through the BaekSang Arts Awards and also "Main Content Award" at the tvN10 Awards.
Score for the movie Signal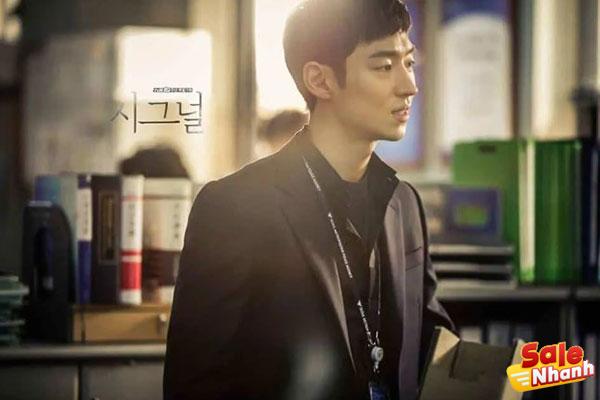 ImDB users gave it a score of 8.8 while the Asian Wiki gave it a 9.0/10. For me personally, this movie deserves a 10/10. And for me Signal is one of the best Korean dramas I've ever watched.
The fact is that this movie is based on a number of real-life cases and they can present different points of view from each case. Coupled with how they handled each case, it made me chuckle.
Also, time travel themes are in my opinion quite difficult to do in a TV series, but they can be done very neatly. Viewers can easily find out what timeline they're playing on.
For those who haven't seen it, I highly recommend this movie, especially if you like crime and mystery genres. However, because this Signal movie is in the crime genre, you will see a lot of violence, gore, and more. So, for those of you who can't stand this scene, don't watch this drama.