Hatching 2022 is a Finnish horror film. The film, whose original title was 'Pahanhautoja', was screened for the first time at the 2022 Sundance Film Festival.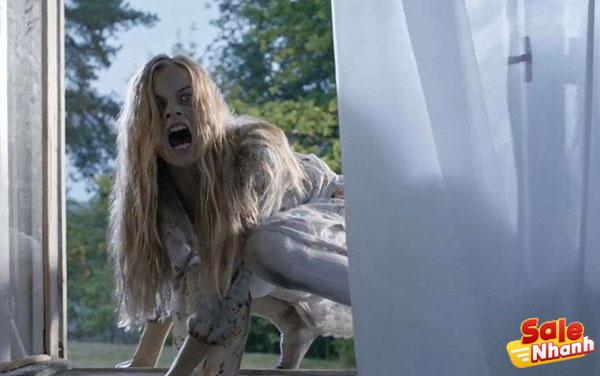 In addition, this film is in the horror sub-genre, Body Horror, and is the directorial debut of Hanna Bergholm. If you are a lover of good horror movies , let 's go through the content of this scary horror movie together.
Trailer of the movie Hatching Eggs (Hatching 2022)
Summary of Hatching (Hatching 2022)
The film revolves around Tinja (Siiri Solalinna), a teenage girl whose mother hopes to become a successful gymnast. Tinja herself grew up in the care of her mother, who was obsessed with presenting the perfect family image to the world through her famous blog.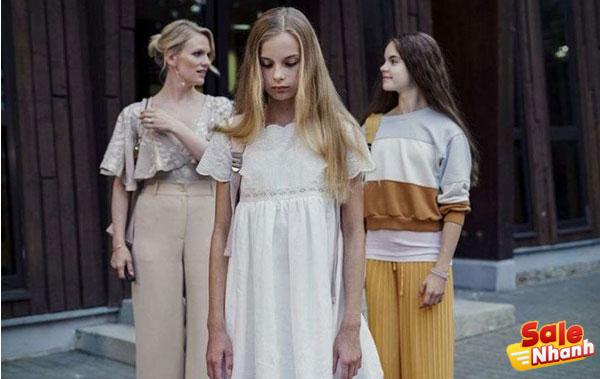 One day, Tinja found a mysterious egg that she chose to take home. After hatching, she named the creature Alli and cared for it and evolved into a 'doppelganger' who acted on Feather's repressed emotions.
Review the movie Hatching Eggs (Hatching 2022)
Children are representatives of their parents
A child is often seen as a representative of the parents from the way they dress, behave, act, all of which will give back to the parents how they were educated and raised.
And a rather annoying thing is the attitude of parents who always dictate and control every detail in their own children's lives. This often makes children's lives feel depressed, forced and more extreme than they lose their individuality because parents are too controlling all the fairy tales of their lives.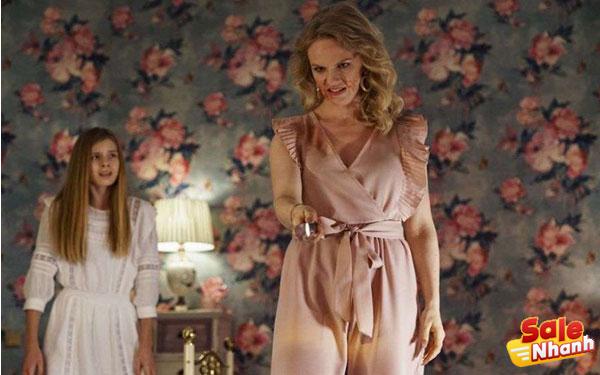 In 'The Hatching', we see everything from the point of view of Tinja, whose daily life is under a lot of pressure to appear in the perfect image her mother longs for. And for that, Tinja is willing to do anything to please her mother even if it is against her personal will and will.
Play in a bright and sunny atmosphere
Horror movies are traditionally synonymous with darkness, but The Hatching, like Ari Aster's 'Midsommar', plays in a bright and sunny atmosphere. All of these visualizations were used to explore the anxiety he experienced as a teenager.
What's very interesting about this movie if we tie it to the movie's title is the hatching problem. What is really incubated? Egg? Or is there something else?
Whatever our assumption, it turns out to mean eggs. A creature that has apparently been successfully hatched by Feces, and that creature is a manifestation of her fear, hatred, and annoyance, a direct result of her mother's extreme perfectionism and hypocrisy. Teacher.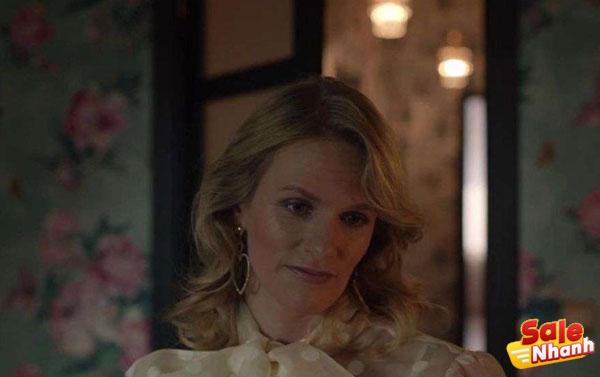 That way, we also feel the tension after the tension that can be easily caught throughout this movie and it ends up causing a feeling of discomfort that clings to the end.
Body horror mode
The relationship between Tinja and Alli is what allows Hanna Bergholm to play in multiple modes of 'body horror', where the premise of normal female concerns is twisted through feminine ideas with chi. horrible weather.
What surprises us, of course, is the scene involving an eating disorder (bulging), in which Tinja realizes that Alli just wants to eat the food she's vomited. Or also the scene where Alli splashes with blood on Tinja's bed and is recognized by her father, who is embarrassed to learn that his daughter is menstruating.
The dual role of Siiri Solalinna
Of course, the main focus of this film falls on the budding actress, Siiri Solalinna, who deserves credit for her dual roles of Tinja and her doppelganger. Siiri Solalinna has a charming look as Stool.
He alone carries the burden and pain of trying to live up to his mother's expectations. His desire to be loved even confused him with his mother's behavior. This period of a child's life is filled with important changes, with many questions arising and disturbing the moral side of the child.
One of the scariest things in this movie is the appearance of Sophia Heikkila, who plays the mother. He's quite eye-catching and has all the narcissistic and perfectionist qualities that the role requires. Maybe those of us watching with a mocking grin question what he's going to do next.
Conclusion of Hatching (Hatching 2022)
'The Hatching' is a modern fairy tale, in fairy tales we often get a moral message or there are also stories that give warnings. And here, Tinja as the young protagonist appears in the form to which the warning is sent.
Stool emerges as a role that learns about all the changes that have happened to her, about her body, about being a woman, about her family and ultimately it's a movie that tells the story. details of the inherent toxicity of a mother's dynamics. – daughter relationship.
Salenhanh – Product review blog

Address: 115 Nguyen Van Qua, Tan Hung Thuan Ward, District 12, Ho Chi Minh City

Website:  

https://salenhanh.com/en

Mail: Salenhanh.com@gmail.com

#salenhanh #Reviewsalenhanh