Recently, Seol In Ah was rumored to appear in a new drama that will be broadcast on SBS. The actress, currently under OUI Entertainment, will play the only daughter of a large Korean company.
The appearance of this one-child actress attracted attention through her role as a concubine in the TV series Mr Queen. Starting her acting career in 2015, Seol In Ah is credited with starring in quite a few dramas with positive ratings.
Below are the dramas that Seol In Ah has acted in since she entered the acting world.
Movie A Business Proposal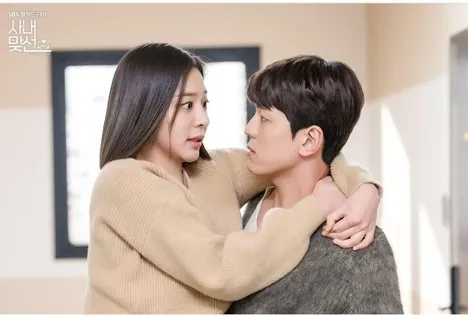 Release year 2022
Genre Comedy, Drama, Romance
Kross . Photo Production
Director Park Seon Ho
Cast: Ahn Hyo Seop Kim Se Jeong Kim Min Gue Seol In Ah
Seol In Ah's drama A Business Proposal is currently being talked about by drama lovers. A light-hearted story that tends to be cliché is actually its strength.
In this drama Seol In Ah plays Jin Young Seo; Shin Ha Ri's best friend and daughter of the boss of Marine Corporation. As the daughter of a businessman, Young Seo often blindly dates the heirs of the company.
In the next blind date, Young Seo is arranged with Kang Tae Moo. Tired of such things, he asked Shin Ha Ri to take his place. When Kang Tae Moo took an interest in Shin Ha Ri, Young Seo fell in love with Cha Sung Hoon. She is Kang Tae Moo's secretary and best friend.
Movie Mr. Queen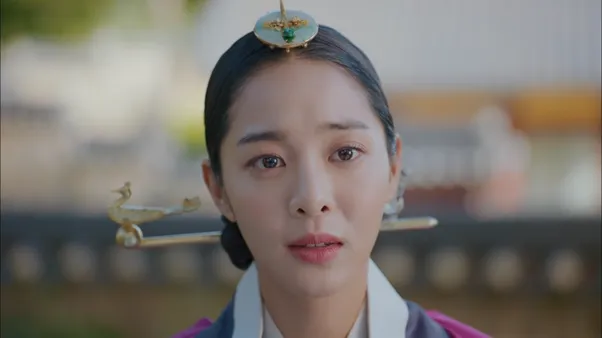 Release year 2020
Genres Comedy , Drama , Romance , Saeguk
Produce Crave Works , YG STUDIOPLEX
Director Yoon Sung Shik
Cast: Shin Hae Sun, Kim Jung Hyun
Getting involved in a love triangle is not a pleasant situation. But Seol In Ah faced this reality in her drama Mr Queen, which ended its last episode in February 2021.
In the fantasy drama about a chef who is thrown back to the Joseon era, Seol In Ah plays Jo Hwa Jin, the first love of King Cheol Jong (Kim Jung Hyun). Jo Hwa Jin was a member of the royal nobility of the Jo Gwi In clan which historically was the concubine family for King Cheol Jong.
Movie Strong Woman Do Bong Soon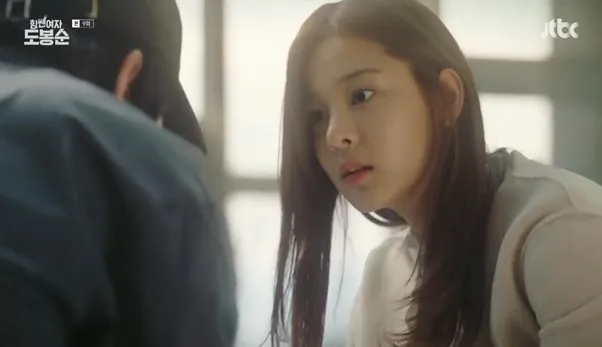 Release year 2017
Genre Comedy, Fantasy, Romance
Produce Drama House , JS Pictures
Director Lee Hyung Min
Cast: Park Bo Young Park Hyung Sik Ji Soo
The couple Park Bo Young and Park Hyun Sik once caused a stir with the romantic relationship they built through the drama "Strong Woman Do Bong Soon". But you probably don't realize that Seol In Ah's role in this drama is quite memorable.
In this fantasy drama that tells the story of a woman with superpowers, Seol In Ah appears as Jo Hee Ji, In Guk Doo's (Ji Soo) boyfriend. Hee Ji is the woman who makes Bong Soon jealous because Guk Doo, the childhood friend she has long had a crush on, cares about Hee Ji more than she does.
Movie School 2017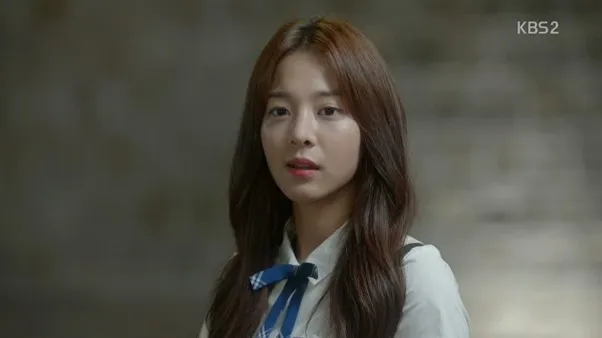 Release year 2017
Genre Comedy , Teen , Romance , Teen
Production Production H , School 2017 Spc
Director Park Jin Seok , Song Min Yeop
Cast: Kim Se Jeong Kim Jung Hyun Jang Dong Yoon Han Sun Hwa Han Joo Wan
Seol In Ah lives a sloppy life in the 2017 drama School. As Hong Nam Joo, she pretends to come from a wealthy family and live a rich life. This is what makes him respected by his friends at school.
Hong Nam Joo is dating Song Dae Hwi (Jang Dong Yoon). Their relationship becomes strained when Dae Hwi becomes close with Ra Eun Ho (Kim Se Jeong). Especially when the lies related to his family background began to be exposed.
Movie Special Labor Inspector Jo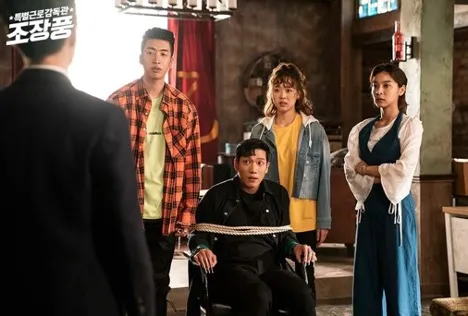 Release year: April 2019
Genre: Action, Comedy
Produce: Silkwood, Hello Contents
Directed by: Park Won Kook
Actors: Kim Dong Wook, Park Se Young, Ryu Deok Hwan, Seol In Ah
Episodes: 32
In 2019, Seol In Ah co-starred with Kim Dong Wook in the movie Special Labor Inspector Jo.
Here he plays the role of Go Mal Sook; Private secretary of the chairman of Myeongseong Corporation. The drama tells the story of a judo athlete named Jo Jin Gab, who always tries to be honest and upright.
Jo suffered as a result of being kicked out of his sport for protesting against the cheating and corruption that are characteristic of the game. Jo then graduated from the civil service and began to find larger cases of fraud. Will Jo follow her heart and be willing to take the consequences for the 13th?
Movie Beautiful Life, Wonderful Life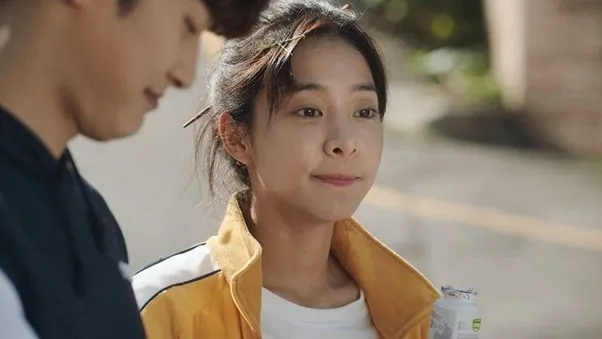 Release year: September 2019
Genre: Drama, Romance, Comedy
Produce: HB Entertainment
Directed by: Han Joon Seo
Actors: Seol In Ah, Kim Jae Young, Jo Yoon Hee, Yoon Park, Oh Min Suk
Episodes: 100
Beautiful Love, Wonderful Life is one of the longest running dramas ever starring Seol In Ah. Throughout 100 episodes, she plays Kim Cheong Ah, an ambitious woman who struggles to prove her worth. It was this role that brought her the award for Best Actress in a Serial Drama at the 2019 KBS Drama Awards.
The drama is about Kim Cheon Ah, the younger brother of Kim Seol Ah (Jo Yoon Hee). She often has a hard time in life due to being bullied at school and is always compared to her older sister, Seol Ah. This situation made him feel self-conscious.
The bad experiences he went through have pushed him to become an ambitious person in his career. He pursues a civil servant position to prove that he is as competent as his brother. Therefore, he did not want to be involved in love affairs and decided to stay single.
Movie Flower In The Prison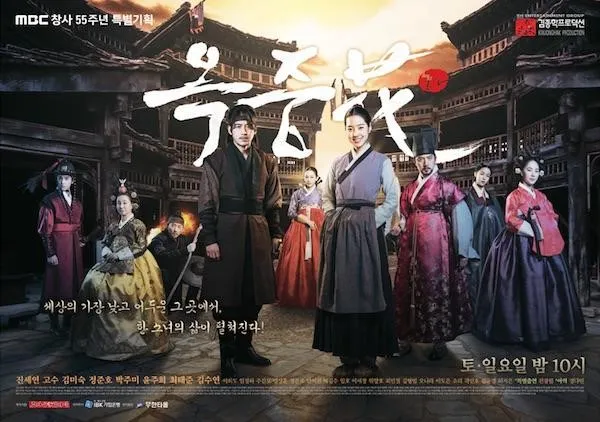 Release year: April 2016
Genre: History, Romance, Action, Drama
Produce: Kim Jong Hak Production
Directed by: Lee Byung Hoon
Actors: Jin Se Yeon, Go Soo, Kim Mi Sook, Jung Joon Ho, Park Joo Mi, Jeon Kwang Ryul
Episodes: 51
Flower In Prison has achieved many successes since its premiere. This 51-episode drama takes on the theme of Joseon-era criminal law, a subject rarely used in Korean cinema.
Set in the Joseon era, Flower in Prison takes place in a prison at that time. The story focuses on Ok Nyeo (Jin Se Yeon), a girl born and raised in prison.
He gets along well with mostly innocent prisoners. Her daily life with the people in prison has made her a wise and capable girl.
Seeing this, he resolved to dedicate his life to serving as a mediator for those unjustly prosecuted in Waeji-boo, a court process in the Joseon era. In this drama, Seol In Ah has the opportunity to play the role of Han's palace maid.
Movie The Producer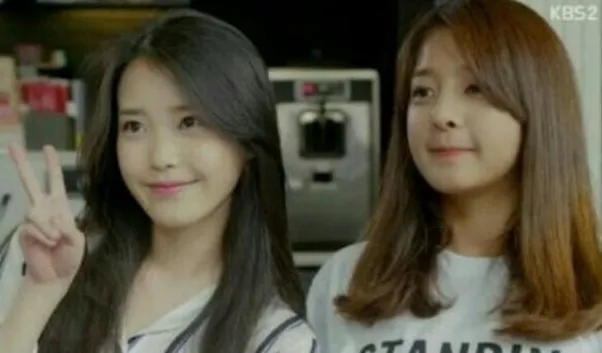 Release year: May 2015
Genre: Drama, Comedy
Produce: Chorokbaem Media
Directed by: Seo Soo Min
Actors: Cha Tea Hyun, Gong Hyo Jin, Kim Soo Hyun, Lee Ji Eun (Iu)
Episodes: 12 + 1 special episode
The Producer is Seol In Ah's first drama that brought her to the attention of the public. He played a small role as the person who bullied Cindy (IU). In this drama, he appeared in one of the scenes of episode 10.
Meanwhile, The Producer itself is a drama that takes the theme of the people behind the Korean television screen. The busyness of the filmmakers can be seen through the characters played by Gong Hyo Jin, Kim Soo Hyun, Cha Tae Hyun, and IU.
The lives of broadcasters cannot be separated from the pressure of work to keep the programs they run. Conflict with the artist and fans also colors the story in this film. Oh yes, this drama also has many Korean celebrities also making guest appearances, you know!
Famous names such as Lee Seung Gi, Jackson Wang, Kim Min Jae, Go Ara, K-Will, Monsta X and Ryeowook appear in turn to add excitement to the story. There are others. If you're curious, watch the movie!
Movie Sunny Again Tomorrow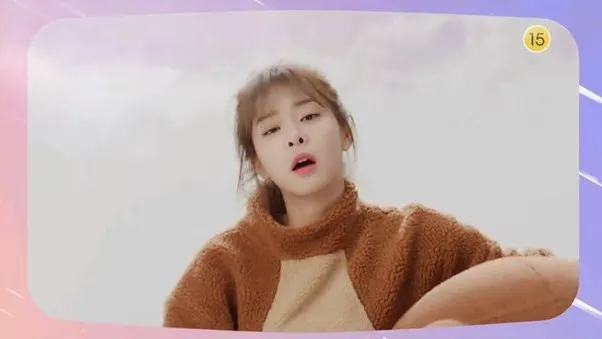 Release year: May 2018
Genre: Melodrama, Family
Producer: KBS Drama Production
Directed by: Eo Soo Sun
Actors: Seol In Ah, Jin Ju Hyung, Ha Seung Ri
Episodes: 121
After starting his acting career with supporting roles, it was time for him to have the opportunity to play the lead role for the first time in this drama. He met Jin Ju Hyung and Ha Seung Ri here.
Sunny Again Tomorrow is a drama about Kang Ha Nee (Seol In Ah), a female high school graduate who works at a home shopping channel. However, his job did not go well because he was suddenly fired by the company.
Not wanting to give up, he tried to establish his own fashion brand. Although she has almost no experience in this field, Ha Nee continues to work hard to run her business. Fortune begins to favor him when he meets Park Do Young (Lee Chang Wook).
The young CEO at a publishing company is willing to become Ha Nee's business mentor as well as a friend he likes. Unfortunately, his happiness didn't last long because Do Young fell in love with Hwang Ji Eun (Ha Seung Ri).
Another happiness comes with the appearance of a young man named Lee Han Kyul (Jin Ju Hyung). He is a cold and unapproachable home salesman.
Both have had hard times and starting their careers from the bottom has brought them closer together. Yes, their touching story should continue. Moreover, the unique friendship between the two makes it interesting. Interested in watching TV series?
Movie Record Of Youth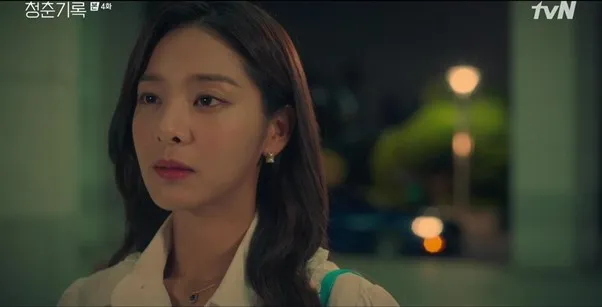 Release year: September 2020
Genre: Romance, Youth
Produce: Pan Entertainment
Directed by: Ahn Gil No
Actors: Park Bo Gum , Park So Dam , Byeon Woo Seok, Kwon Soo Hyun
Episodes: 16
Raise your hand, have you ever been touched by Sa Hye Jun's (Park Bo Gum) thorny journey in pursuing her career as an actress? Born into a family with a mediocre economy, Sa Hye Jun tried to find every opportunity to achieve her dream of becoming an actress.
He is a talented actor, but often has to go through the bitterness of being humiliated and even deceived by his own management company. Well, Seol In Ah is a part of Sa Hye Jun's past, who also cut a wound in the young man's heart.
In a movie set in the Korean entertainment industry, the girl born in 1996 plays the role of Jung Ji Ah. Ji Ah appeared in episodes 4, 7, and 15 as an ex-lover who reappeared after an unexpected breakup. How would you react if you were in that position? annoying for sure. Sa Hye Jun feels the same way.
Although Ji Ah was once the most important woman in Hye Jun's life, Ji Ah's decision to leave still made her heart ache. Moreover, at that time, Hye Jun was with Ahn Jeong Ha (Park So Dam), who was more sincere with him.
Those are 10 dramas starring young actress Seol In Ah. These dramas brought his name to the public. The good news that he will be participating in a new drama project, of course, we need to wait.
Salenhanh – Product review blog
Address: 115 Nguyen Van Qua, Tan Hung Thuan Ward, District 12, Ho Chi Minh City
Website: https://salenhanh.com
Mail: Salenhanh.com@gmail.com
#salenhanh #Reviewsalenhanh