Inspectors Stoppard and Constable Stalker investigate a murder that occurred in a theater. The victim was an American director who was preparing to make a film adaptation of a popular stage play in London.
The investigation began by interviewing each victim, where they discovered the possibility of a dispute in the film business.
See How They Run is a comedy film with mysterious details by Tom George, released by Walt Disney Pictures on September 16, 2022. Featuring a series of famous movie stars in the series. parodies, some real characters are also included in the plot.
Murder mystery stories with detective concepts and detective investigations full of twists seem to be in vogue these days. So is this movie as dense with mystery as the others? To find out, check out the following review that will take a close look at this movie.
See How They Run movie synopsis
Release year 2022
Genre Comedy, Mystery
Director TomGeorge
Cast Sam Rockwell Saoirse Ronan Adrien Brody Ruth Wilson Reece Shearsmith
London, 1953. Agatha Christie's play The Mousetrap made its 100th appearance. The entire production team and cast threw a party to celebrate. Also present was Hollywood director Leo Kopernick, who wanted to convince producer John Woolf to choose him to direct his film adaptation.
Trying to seduce the main character, Sheila Sim, Leo gets into a fight with Richard Attenborough, Sheila's male lead and husband. While preparing to change clothes backstage, Leo is attacked by a mysterious figure.
Inspector Stoppard is assigned to investigate this murder case. He is assisted by Constable Stalker, a new, inexperienced cop.
Stoppard plans to close the theater and interview people who attended the party and the production. But Commissioner Harold Scott intervened and secured witnesses up to the time of the interview.
Stoppard and Stalker started from the hotel room where Leo was staying. From the hotel clerk, they received information that Leo had argued with Mervyn Cocker-Norris about the screenplay that had undergone many changes. Proof is the existence of movie script pieces on the table.
They visited Mervyn and asked about it. Mervyn explained that he wanted to add action to the script, as well as change the ending of the film. They also found half of the scrap movie script found in Leo's room.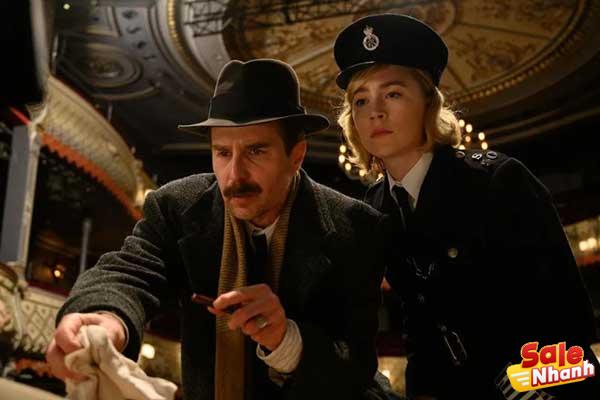 Mervyn said he saw a woman bring in Leo's son. They find John Woolf, who confesses that he was blackmailed by Leo because he saw his affair with Ann, his assistant.
That's why Woolf put Leo in the luxurious suite of the Savoy Hotel. They also interviewed the hotel concierge, Dennis, who provided useless information about a mysterious, suspicious figure on the night of the party.
They also interviewed Richard and Sheila, but have yet to obtain any solid leads. Instead they were given free tickets by Richard. Meanwhile, from the testimony of Petula Spencer, perhaps John is very upset because the film adaptation contract he signed did not go as he wanted.
Petula made a condition to John that she could make the movie after the stage play was no longer staged. While at the pub, Stoppard tells Stalker about his ex-wife. Coming home drunk, Stalker drove Stoppard to his house.
He saw that a photo of Stoppard's ex-wife matched the description of the woman Mervyn had mentioned. Stalker also found Joyce, Stoppard's ex-wife, in Leo's notes.
They then attended the play The Mousetrap. In the middle of the performance, Mervyn, Gio and John left the theater, followed by Stoppard. Stalker was following them.
Suddenly Mervyn is strangled to death by a mysterious figure wearing a cape and hat similar to Stoppard's. Stalker sees Stoppard holding dead Mervyn.
Stalker chases Stoppard and hits him with a snow shovel. It was not until 18 hours later that he realized that Stoppard was in his cell and was about to be questioned by Harold. Along with Stalker, Harold suspects that Stoppard is the culprit who killed Leo and Mervyn.
Even Stalker invited Joyce over. But it turned out that their guess was wrong. While driving Joyce home, Leo's wife said she heard someone with a "village idiot" voice threatening Leo.
The Stalker recognizes who this person is and immediately goes to his house, namely Dennis. Stoppard also arrived after being informed by Harold. Stoppard goes to Agatha Christie's house and asks Stalker to return to the office.
Arriving at Agatha Christie's house, Stoppard witnesses Dennis taking Agatha and her guests hostage. Was Stoppard successful in stopping Dennis' actions? And what was Dennis' reason for doing this act of taking hostages? Find the answer by watching this increasingly suspenseful drama until the very end.
See How They Run movie review
Special tribute to Agatha Christie fans
See How They Run presents the fictional story behind the legendary staging of one of Agatha Christie's works, The Mousetrap. For true fans of Agatha Christie, this stage play is a phenomenon to be proud of.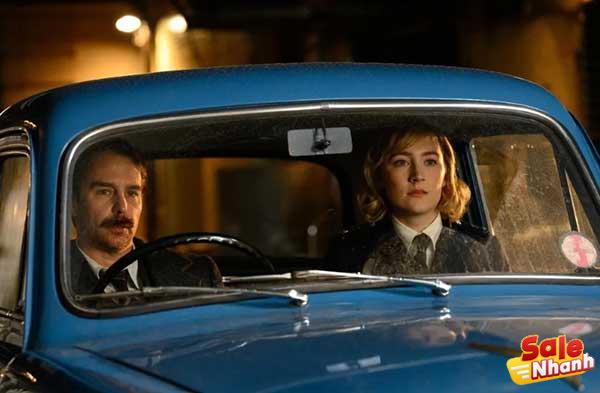 How could it not be, since it was first staged in 1952, The Mousetrap has been present continuously until 2020 when it stopped due to the Covid-19 pandemic.
This stage play is only performed at the West End Theatre, London. However, the general audience, especially those who are not fans of Agatha Christie, may not have heard of The Mousetrap's popularity.
Furthermore, this stage play was not made into a movie. Although it has been in production since 1959, filming has not been completed making it impossible to broadcast. And this movie, humorously, offers reasons why The Mousetrap never made it to the big screen.
The complicated story that opens with a real murder case makes us see many different issues in the process of negotiating the right to work. Not only the conflict of ideals between the director and the writer, but also the difficult licensing agreement to come true.
Agatha Christie, through theater owner Petula Spencer, made it difficult for producer John Woolf to adapt this stage play into a film. The condition is that John can start his film production after the theatrical performance is over.
The heyday of The Mousetrap, the time when this movie reached 100 seats, was always full of audiences. Of course, this achievement has created two sides of a knife, an unending advantage for Petula and her theater, as well as an unfathomable pain for John and his film producer.
This part of the story feels powerful and exciting when we get to know the truth about The Mousetrap's performance. But if not, there will be a lot of questions that pop up in our heads during the 1 hour 38 minute duration of this movie.
Slightly neglected slick performance
If we look at the line of cast names, we will be extremely surprised by the presence of Oscar-winning actors and actresses in it. Saoirse Ronan is definitely the main attraction of this movie.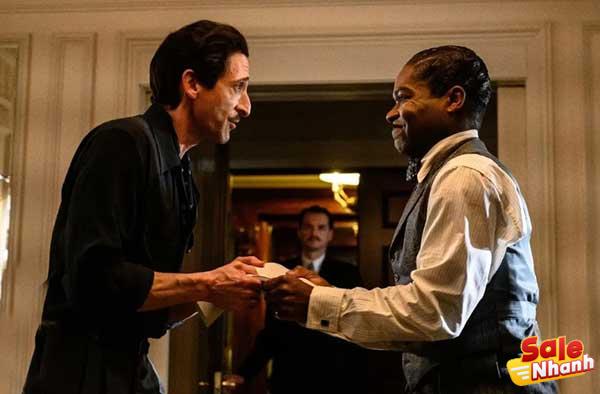 His acting always adorns every movie he is in. Likewise in this movie, he comes across as a funny but not ridiculous character. Although funny, the intelligent impression on the character is still clear.
Other names that have stolen the spotlight are Adrien Brody and David Oyelowo. Their characters are the starting point of conflict in the movie and they portray their characters very well.
Adrien Brody's typical face is always in the spotlight whenever he's in movies from a bygone era. Meanwhile, David Oyelowo is nimble as a dashing man who was still considered taboo in his day.
Unfortunately, these two characters are victims in this case, so they don't have much time to play. Meanwhile, the other actors asked for their testimony did not dig deeper.
Even their acting is equally polished. This is one of the risks when presenting a story with many characters, there are bound to be some who fall victim to the shallow characterization.
There is only one actor who is really good-looking but is mistaken, and that is Sam Rockwell. Playing a British detective, his British accent doesn't show, as he's an American actor. Perhaps it would be more appropriate if this character was played by an actor from England, like Ewan McGregor for example.
This was enough to dampen our enthusiasm for watching movies with this conventional cinematography. But thankfully, his chemistry with Saoirse Ronan is strong, which is the strong point of this movie.
Features Entertainment Mystery Element
Agatha Christie is known for Hercule Poirot's detective and murder mystery novels. With the success of Murder on the Orient Express (2017), followed by Death on the Nile (2022), interest in stories like this has increased again.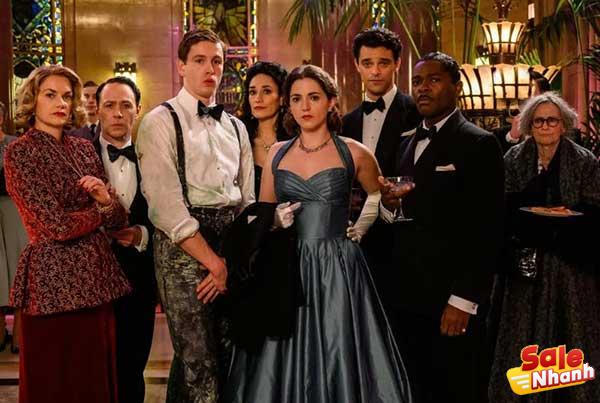 One of such quality films is Knives Out (2019) with Benoit Blanc as a brilliant detective like Hercule Poirot. See How They Run has a similar premise and concept, just the parody humor is more conspicuous.
But the special thing is that all the characters in this movie are not trying to be funny or making jokes, they are all serious. Hilarity comes from interesting dialogue because it often describes things that have been known and said for a long time.
Indeed, there are some hilarious comedies inserted, and this still has a sense of humor and is quite refreshing. The dynamic rhythm with some split screens kept us interested in following the somewhat complicated plot.
After getting tired of guessing who the culprit might be, following Inspector Stoppard's message "Don't make decisions too quickly", we find an unexpected twist regarding the real killer. .
At first, we thought the murder motive was due to a dispute during the film adaptation, but it turned out to be deeper than that, namely a matter of personal injury.
After discovering that the person responsible for the two murders was Dennis, despite the lack of evidence and clues, a hostage drama took place at Agatha Christie's home.
The unique thing about this event is that it is performed exactly like the stage play The Mouse Trap. The conclusions drawn were indeed clever, but the road to it felt rushed so the results were less bitter.
Although there are still many shortcomings, See How They Run is guaranteed to entertain us in our spare time. The complexity of the plot is not a problem, as long as we stay focused on continuing to follow it.
There is a lot of humor presented, but it seems we really have to know in advance about the references to the jokes served. Agatha Christie fans must see this movie! Have fun watching.
Salenhanh – Product review blog
Address: 115 Nguyen Van Qua, Tan Hung Thuan Ward, District 12, Ho Chi Minh City
Website: https://salenhanh.com
Mail: Salenhanh.com@gmail.com
#salenhanh #Reviewsalenhanh