Separated from the twins at a young age by adoption, Ok Chan Mi grew up in an orphanage in Busan. Despite this, their relationship remained strong until they were both in high school.
Ok Chan Kyu, who lived with his adoptive parents in Seoul, died in shock. Chan Mi knew about it and decided to move from Busan to Seoul. Chan Mi transfers schools to reveal her brother's death. He believes that Chan Kyu did not commit suicide but was murdered.
At her new school, she meets Ji Soo Heon: a hardworking student who secretly has a secret job. According to a witness, Soo Heon was the killer. Is that correct? Revenge of Others (2022) is ready to give you the answer.
Revenge of Others movie synopsis
Release year 2022
Genre Action , Crime , Family , School , Teen , Thriller
Director Kim Yoojin
Cast Shin Ye Eun Park Solomon Seo Ji Hoon Chae Sang Woo Lee Soo Min Jung Soo Bin
Moving from Busan to Seoul to discover the death of her twin sister, Chan Mi has to go through a difficult time. Bullied to the point of being hospitalized, being kicked out of a shelter until a clue was found.
Chan Mi is in doubt: whether Soo Heon, her first friend in Seoul, is her brother's killer.
Episodes 1-6
Ok Chan Mi was shocked to hear that her twin brother Ok Chan Kyu, who lived and studied in Seoul, passed away a few days ago. He couldn't believe it when he heard that Chan Kyu committed suicide because his brother had promised to come to Busan to meet him.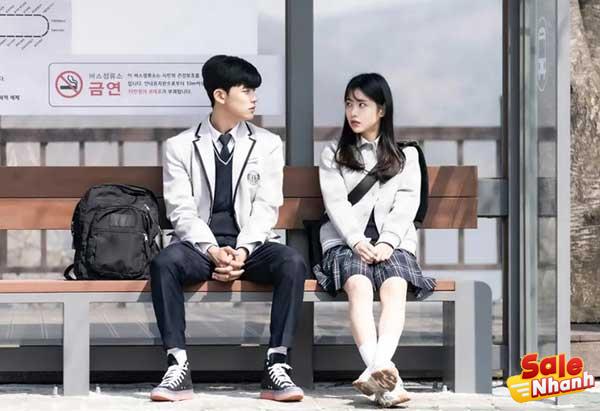 Intending to reveal her brother's death, Chan Mi transfers to Seoul, Chan Kyu's school to be exact. There, she meets Ji Soo Heon, who seems to go to the same school. Soo Heon is a hardworking young man who tries to pay for his mother's care.
Secret Chan Mi soon discovers that Soo Heon has a brain tumor with a short lifespan of about 6-12 months.
At the same time as Chan Mi transferred to the school, another student, Jae Bum, also returned to school. Jae Bum is actually a former student who was suspended because of an accident and was in a coma for 6 months.
Along with Jae Bum, there is another student named Osung assigned to guard him. It turned out that Osung was in a relationship with Ok Chan Kyu, who was known at school as Park Won Seok.
However, when confirmed by Chan Mi, Osung refused to say anything more. Instead, Chan Mi discovers Osung's secret as Kook Ji Hyun's half-brother.
Kook Ji Hyun, who didn't really like Chan Mi in the first place because she was jealous when she saw him with Soo Heon, started to act. Osung did the same thing.
Two brothers bully Chan Mi, causing her to feel uncomfortable at school and move back to Busan. Fortunately, Soo Heon and Jae Bum sided with Chan Mi.
As Osung's friend, Jae Bum warned him not to bother Chan Mi too much, especially when the girl was hospitalized. Unfortunately, that didn't change Ji Hyun.
As a result of constant bullying, Chan Mi lost her place to live. Soo Heon compassionately allows Chan Mi to stay at her place. Soo Heon is indeed a warm guy. In the midst of the danger of illness that haunts him, he still thinks about the cost of taking care of his mother.
Soo Heon, who is troubled by this, receives a job offer from Tae So Yeon. The suggestion in question is not a joke, but rather teaching bullies who have ruined other people's lives.
Soo Heon's first mission is to teach Sa Jung Gyeong, the rapist, a lesson. Completing the mission, Soo Heon stumbles upon Chan Mi.
Jung Gyeong himself eventually leaves the school, but then he asks the police to investigate the perpetrators of his torture. Not long after that, Soo Heon returns to take on a similar mission from So Yeon.
The target this time is Ju Hyeok Geon, the perpetrator of the murder goes unpunished as a teenager. In order not to cause more trouble, So Yeon asks Soo Heon to be more careful.
Unlike when dealing with Jung Gyeong, Soo Heon is not so brutal when teaching the teenager a lesson. Unbeknownst to him, however, Hyeok Geon was found dead.
Detectives Jin So Jung and Hyun Jong Kook immediately investigated the teen's death. They concluded that the perpetrator of torturing Jung Gyeong and the perpetrator of killing Hyeok Geon were the same person.
One of the witnesses that was examined was Chan Mi. However, the girl seems to have different plans than Soo Heon, especially after hearing Kwon Se Jin's confession.
Se Jin, who admitted to being in debt to Park Won Seok, admitted that he saw the moment he passed away. Se Jin recorded the scene where Won Seok fell from above.
With the desire to contribute to unraveling the truth behind his friend's death, Se Jin played a horrifying video in front of the students. Thanks to that, the police reopened the case about Won Seok's death. Se Jin confidently said that the culprit who pushed Won Seok from above was Soo Heon.
Jaebum has a different belief. After finding a photo of him and Won Seok riding a horse together, Jae Bum begins to question his dementia. He is depressed because he begins to question his involvement in Chan Mi's brother's death.
Chan Mi still doesn't know Jae Bum's anxiety. He had just heard Se Jin's statement about his belief that the culprit who killed Won Seok was Soo Heon.
On that basis, Chan Mi deliberately lured Soo Heon to Busan. When the two met, he did not hesitate to point a gun at Soo Heon.
Episodes 7-8
Chan Mi aborts killing Soo Heon after receiving a mysterious call from her brother's number. There was no sound when Chan Mi answered, except for the distinctive vibrating sound of the mobile phone. Chan Mi's prejudice against Soo Heon instantly disappeared. He believes his friend didn't kill his brother.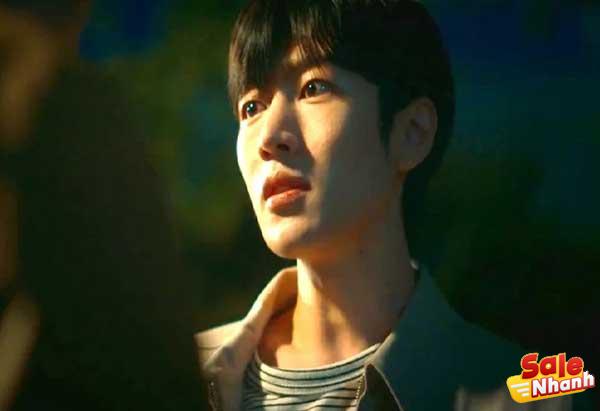 Jae Bum feels worried, because he is haunted by memories that are slowly recovering. He begins to doubt himself that Chan Hyuk or Won Seok's killer could be him.
However, Osung tries to distract him by providing some photos showing Jae Bum and Won Seok's closeness; as if the two had a special relationship.
The mystery of Won Seok's death has once again come to an impasse. Chan Mi actually had to be injured again and even nearly died because someone cut the brakes on her motorcycle.
Not to mention his abode was destroyed by Se Jin, who misunderstood and felt betrayed because Chan Mi was close to Soo Heon. The reason is, Se Jin is sure that Soo Heon is Won Seok's killer.
Faced with Chan Mi's sadness, So Yeon and Ajung try to cheer her up by celebrating the girl's birthday. Jae Bum also joined in the fun and the atmosphere was fun. Soo Heon's attention turned to Osung, who suddenly appeared.
Before the young man left the place, Soo Heon heard the same cell phone vibrate when Chan Mi received a mysterious call not long ago. His suspicions immediately lead to Osung.
Detective Hyun Jong Kook, who investigated Ju Hyeok Geon's death along with detective Jin So Jung, found out surprising facts about Osung. However, instead of reporting it to Detective Jin So Jung, he reported it to Osung's father who was a former police chief, Gi Hwang Do.
For a while, Osung was safe from Jin So Jung, but Soo Heon and Chan Mi secretly began investigating. The two work together to get any information regarding Osung's connection to Won Seok's death.
Soo Heon's first step is to take Osung's cell phone. Unfortunately, he found nothing. It was only in the second scheme that Soo Heon found photos of Osung, Jae Bum, Won Seok, and Sejin together in the young man's room drawer.
Soo Heon was almost caught watching him, fortunately, detective Jin immediately came to take Osung to the station for questioning.
Soo Heon is constantly in trouble because his mother's health is declining. It costs a lot to keep him alive.
Soo Heon then asks So Yeon for help so he can pay for his mother's treatment. By chance, a while ago, the father of the rape victim, Sa Jung Gyeong, came to see So Yeon.
He wants So Yeon back to do something to make Sa Jung Gyeong disappear from his daughter's life. For the second time, Soo Heon takes on a risky mission: to prepare to teach Sa Jung Gyeong a requested lesson.
Revenge of Others movie review
Attempts to reveal twin brother's death
Another Korean movie about school bullying and the mystery of a student's death that you can watch this year. Titled Revenge of Others (2022), the story revolves around the grief of a girl named Oh Chan Mi, who tragically lost her twin sister.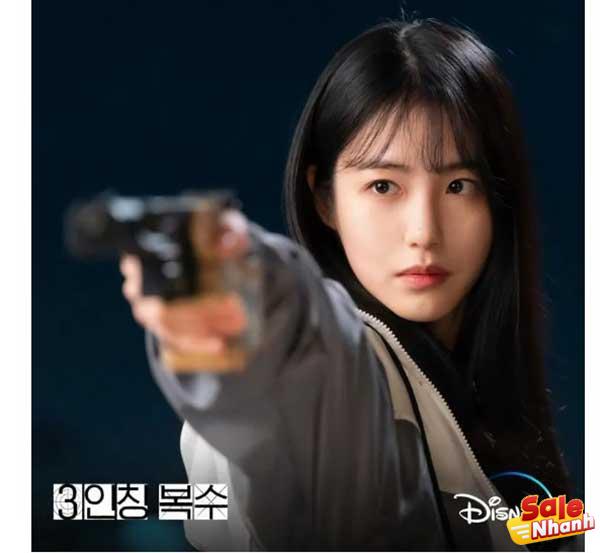 Chan Mi is sure that her brother did not commit suicide but was murdered. Leaving with that belief, Chan Mi begins to plan to expose the death.
Unfortunately, the ideas or ways of investigating her brother's death are not very interesting and tend to be uninventive. This part feels shallow, so Chan Mi's character becomes less powerful. As a result, there is no emotional satisfaction as Chan Mi tries to begin uncovering this dark secret.
You will just feel odd when you see Chan Mi as the new student, which will immediately raise a lot of questions about the dead students with the other students. Chan Mi's approach to extracting information about her brother is unimpressive.
Teach criminals a lesson about money
Revenge of Others (2022) not only tells the story of the girl Chan Mi who lost her brother, but also tells the story of a young man named Soo Heon.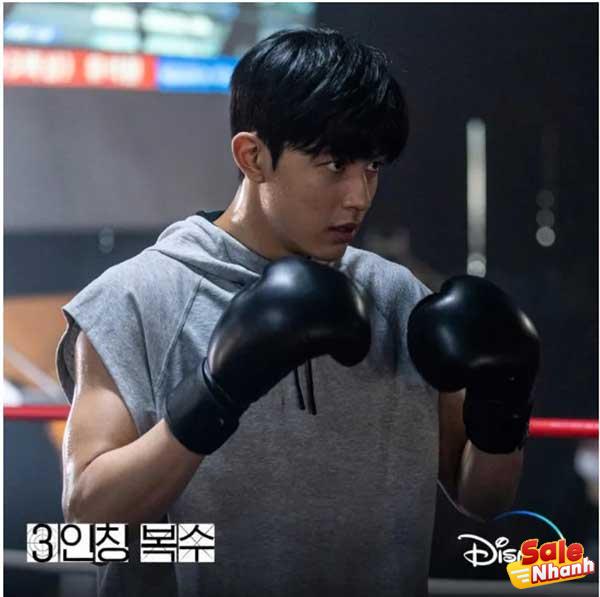 Soo Heon's character is portrayed as a hard worker who is willing to do anything for his mother, including teaching criminals who go unpunished in exchange for some money.
Like a TV series with a thrilling twist on mysterious deaths, Revenge of Others (2022) keeps you curious with this puzzle. From the first to the sixth episode, there are two deaths that remain a mystery, and you will be asked to guess who is the real killer.
The ups and downs in the relationship of Chan Mi and Soo Heon are also attractive points that you can see in this drama. Introduced by chance, they both have a rough life and then help and strengthen each other until they both get entangled in misunderstandings, which is quite interesting to follow. Besides, the acting of Shin Ye Eun and Lomon also made Revenge of Others more refreshing.
Doubts about Osung begin to arise
Right from the first episode, one of the characters suspected of constantly acting violently towards Chin Mu was Osung. Although he stopped after being reprimanded by Jae Bum, this young man really showed a strange attitude.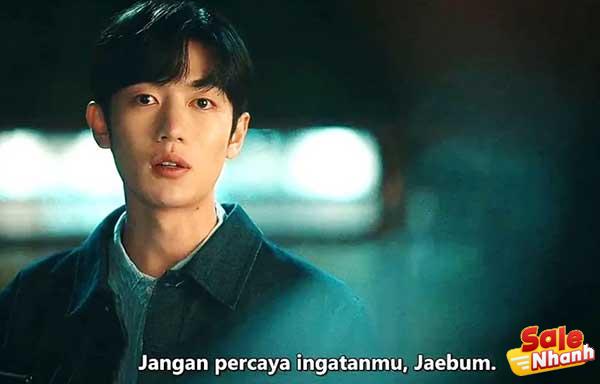 In episodes 7 and 8, Osung actually acted as if he was keeping a big secret about the death of Won Seok or Chan Mi's brother. Starting from the mysterious sound of a cell phone, displaying intimate photos of Jae Bum and Won Seok to some photos of Won Seok and friends in his desk drawer.
To prove their suspicions, Chan Mi and Soo Heon try to find information about Osung's relationship with Won Seok.
Their actions are quite thrilling, especially the scene where Soo Heon is almost caught by Osung while checking his phone in the school bathroom or the scene where Soo Heon sneaks into Osung's room.
In these two episodes, Chan Mi herself continues to be bullied, even nearly dying because a mysterious person damaged her motorcycle brakes. He also has to clean up the mess that Sejin made.
Their journey to discover Won Seok's killer still seems to be far away. Although there are people who suspect, Chan Mi and Soo Heon still do not have enough evidence. In addition, Soo Heon is also busy with his mother's health condition.
Salenhanh – Product review blog
Address: 115 Nguyen Van Qua, Tan Hung Thuan Ward, District 12, Ho Chi Minh City
Website: https://salenhanh.com/en
Mail: Salenhanh.com@gmail.com
#salenhanh #Reviewsalenhanh