Those who have never watched Korean movies or dramas must know Park So Dam of the movie "Parasite". In fact, there are many Park So Dam movie projects. This actress, who graduated from Korea National University of Arts with a major in acting, made her acting debut in 2013 through the independent film "No More No Less".
Her name shines even brighter after playing a demon-possessed student in the movie "The Priests" (2016) and is known to the world thanks to the movie "Parasite" (2019). This is a list of other Park So Dam movies that you should watch.
Parasite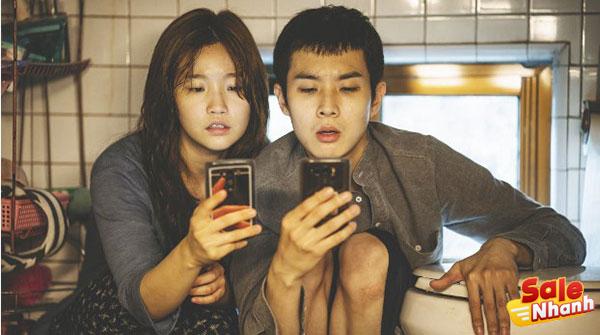 Release year : 2019
Genre: Drama, Mystery, Dark Comedy,
Produce : Barunson E&A Corp
Directed by: Bong Joon Ho
Actors: Song Kang Ho, Lee Sun Kyun, Cho Yeo Jeong, Choi Woo Shik , Park So Dam
Parasite, also known as "Parasite", is a dense film about black comedy. This movie is very interesting and has a lot of moral messages, combined with good footage, and very good acting by the actors.
Therefore, it is very fitting that "Parasite" becomes the first Korean film to receive the Palme d'Or. Considered one of the best Korean films of all time, this film has grossed over $160 million worldwide.
So, what is "Parasite" about? Not parasitic microorganisms but the nature of parasites that exist in the human body. This is reflected in the views of different social classes, namely the rich Park family and the poor Kim family. Park So Dam plays Kim Ki Jeong, the youngest child in a poor family.
Possibly because of economic constraints, Ki Jeong and all the other family members are smart enough to do anything for money, such as tricking the Park family into being an easy target.
The Kims all sneak in as strangers (pretending to not know each other) and serve as housekeepers, drivers, art teachers, and tutors for the Park family's children.
The Priests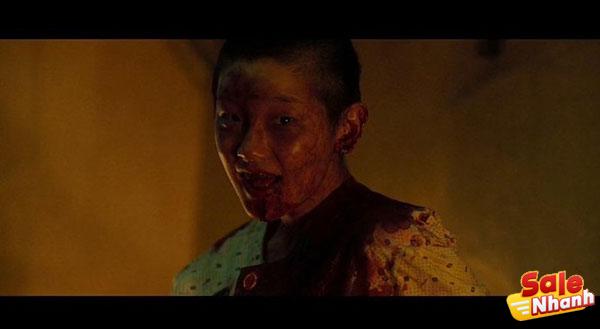 Release year : 2015
Genre: Mystery, Supernatural, Drama, Crime
Produce : Zip Cinema
Director : Jang Jae Hyun
Actors: Kim Yoon Seok, Gang Dong Won, Park So Dam, Kim Eui Sung , Son Jong Hak, Lee Ho Jae
While film adaptations are often based on novels or comic books, "The Priests" is based on the award-winning short film "12th Assistant Deacon."
This supernatural mystery thriller tells the story of a young girl named Young Shin (Park So Dam) from the parish of Pastor Kim (traveler/wander) who is put in a coma after an accident. accident. However, Cha Kim discovers that the girl is possessed by an evil spirit.
Pastor Kim as well as a rebellious young seminarian named Cho try to exorcise the demon attached to the girl. Especially after hearing a member of the Rosicrucians tell Father Kim that two of their priests were killed by this demon. The exorcism took place, but the demon only grew stronger, as if it caused a fury of the priests handling the case.
As they try to free the girl from the demon's powerful grip, they realize that the demon they are facing is an ancient demon named Malphas far more dangerous than normal demons.
They managed to turn the demon into a piglet. But the police still managed to make an arrest because Young Shin was presumed dead due to no signs of life.
For her role as Young Shin, Park So Dam won the Best New Actress award from the 16th Korean Film Awards, the 7th KOFRA Film Awards, the 11th Max Film Awards. , the 52nd Baeksang Arts Awards and the 21st Chunsa Cinema Arts Awards. Indeed, So Dam's acting here is really cool and overall. He also did not hesitate to cut his hair to serve this movie.
The Silenced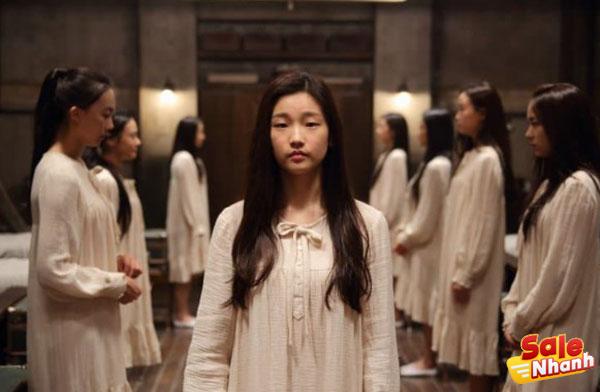 Release year : 2015
Genre: Drama, Mystery, Horror
Production : The Secret Garden, Generation Blue Films
Directed by: Lee Hae Young
Actors: Park Bo Young , Uhm Ji Won, Park So Dam, Kong Ye Ji, Joo Bo Bi, Shim Hee Seop, Park Seong Yeon, Ko Won Hee
This movie is titled "Gyeongseong School: Lost Girls", but is often referred to simply as "The Silenced". The film was released in 2015, in the genre of horror, mystery. Set in Gyeongseong in 1938 during the Japanese occupation, the film revolves around Ju Ran aka Shizuko (played by Park Bo Young).
Shizuko is a sickly young girl. So she was transferred to a sanatorium (girls boarding school) to recuperate. Thankfully, his physical condition has improved thanks to the principal's special treatment program there and the support of his new friend, Yeon Deok (played by Park So Dam).
However, Shizuko quickly realizes that the students at the school are disappearing one by one and her own body is going through inexplicable abnormal changes! Determined to uncover the truth, Shizuko begins to investigate the mysterious happenings at her school, and whether the school is the mastermind behind these quirks.
Fukuoka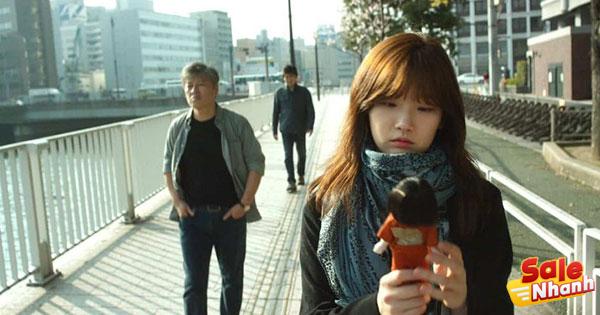 Release year : 2020
Genre: Drama
Produce : Lu Film
Directed by: Zhang Lu
Actors: Kwon Hae Hyo, Yoon Je Moon, Park So Dam, Yamamoto Yuki
The movie with Park So Dam as the female lead is called "Fukuoka". True to the title, this movie is set in the land of cherry blossoms, Japan. In fact, this film is written and directed by Korean-Chinese filmmaker Zhang Lü, and almost all the actors are Korean.
The plot of this drama revolves around the lives of Je Moon and Hae Hyo. They were good friends in college. However, their friendship is broken when they fall in love with the same girl, Soon Yi.
The time lasted until 28 years later, when Je Moon was in middle age. Once upon a time, memories from college began to bother him. And, suddenly a strange girl named So Dam (Park So Dam) appears, who asks her to find Hae Hyo, who is living in Japan.
Ode to the Goose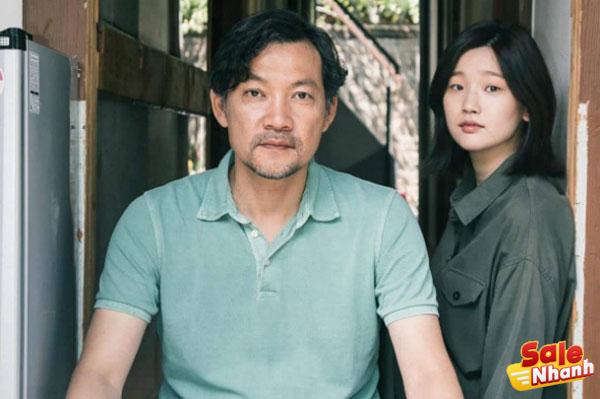 Release year : 2018
Genre: Drama
Produce : Lu Film
Directed by: Zhang Lu
Actors: Park Hae Il, Moon So Ri, Jung Jin Young, Park So Dam
Still a film written, directed, and produced by Zhang Lü like the movie "Fukuoka" above, "Ode to the Goose" has a similar genre, that of drama. Yoon Young (played by Park Hae Il) was once a poet. His past is quite sad, because the girl he once liked, Song Hyun (Moon So Ri), was married to his own friend. However, a few years later, Song Hyun and his friend divorced. Yoon Young was very happy about that.
Yoon Young meets Song Hyun for a drink. While drunk, they decide to take a trip to Gunsan together. There, they stayed at a guesthouse. While Song Hyun feels attracted to the motel owner (Jung Jin Young), the motel owner's daughter, Joo Eun (Park So Dam) really shows interest in Yoon Young!
Underdog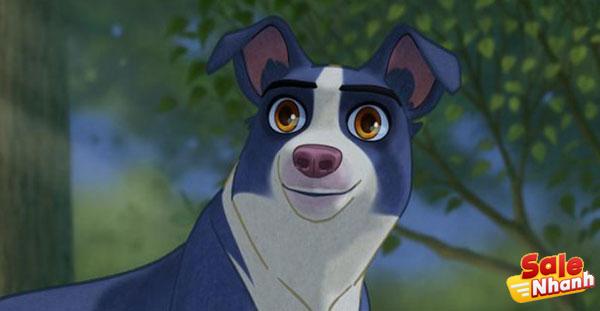 Release year : 2019
Genre: Animation, Children's Movie
Produce : Odoltogi
Directed by: Oh Sung Yoon, Lee Chun Baek
Voiced by: Do Kyung Soo, Park So Dam, Park Chul Min, Lee Jun Hyuk, Jeon Sook Kyung, Yeon Ji Won, Kang Seok
Not just an ordinary movie, Park So Dam turned out to be the voice of the cartoon called "Underdog". This cartoon tells the story of an abandoned dog. Out of all the feral dogs abandoned by humans, they travel and find a place without humans.
But, in addition to finding a new place to live, they also realize their new identity and what it means to be free. The main voice actors in this drama include Do Kyung Soo, Park So Dam, and Park Chul Min.
The Vampire Lives Next Door To Us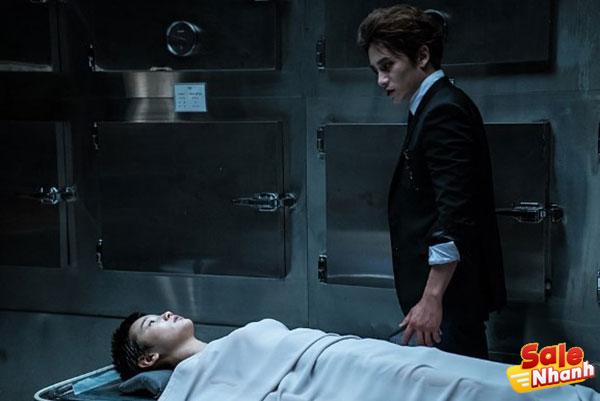 Release year : 2015
Genre: Romance, Drama, Supernatural
Manufacturing : –
Directed by: Im Sang Soo
Actors: Ji Sung, Park So Dam, Kim Eung Soo, Jung Won Joong
What comes to mind when you hear the word vampire? Spooky, creepy, killer? "The Vampire Lives Next Door To Us" is about a strange fate that exists between a dead girl and a vampire. The plot deals with the Sewol ferry disaster.
So the girl drowned in the sea and her body was taken to the morgue, not knowing that it was a vampire's residence. This is a short film that is only 20 minutes long. The acting of the actors is very good, although, it is a pity that the film is only short. Ji Sung's acting in this drama will remind you of Johnny Depp's acting style!
Snow Paths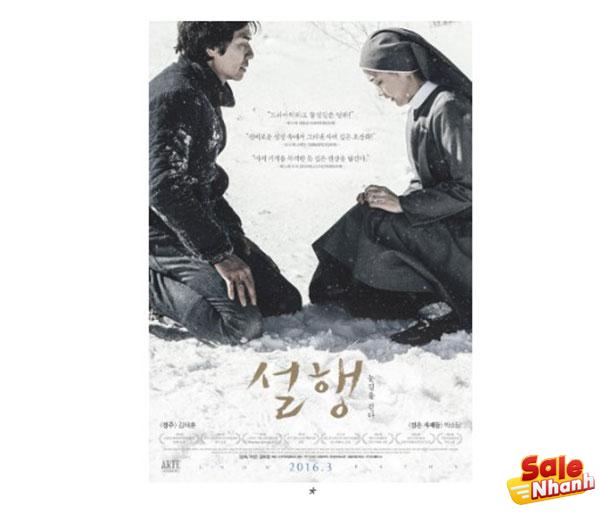 Release year : 2016
Genre: Romance, Drama
Manufacturing : –
Directed by: Kim Hee Jung
Actors: Kim Tae Hoon, Park So Dam, Choi Moo Sung, Kim Myung Hwan, Nam Ki Ae, Kim Sung Shim, Jeon Guk Hyang
Jeong Woo is an alcoholic. Therefore, he was sent to an isolated sanatorium deep in the mountains. There he meets a young nun named Maria, who can see inside a person's heart.
Maria was also the only one who really cared about him. It didn't take long for Jeong Woo to fall in love with Maria. "Snow Paths" is about the search for identity and love between an alcoholic and a nun.
Special Cargo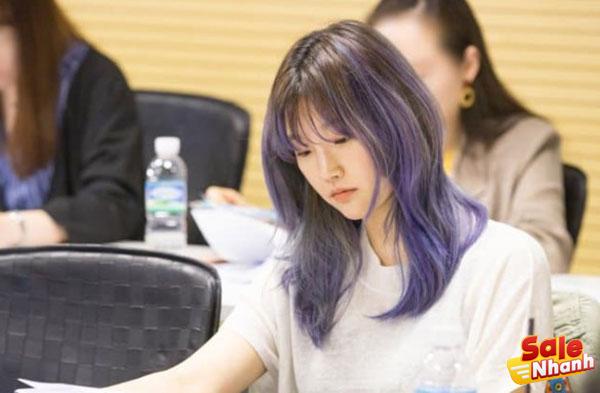 Release year :-
Genre: Action, Crime
Manufacturing : –
Directed by: Park Dae Min
Actors: Park So Dam, Song Sae Byuk, Jung Hyun Joon, Kim Eui Sung , Yeon Woo Jin, Oh Ryoong
With the original title "특송 (pronounced: Teuk song)", this drama, still under the alias TBA, will be announced. Invite Park So Dam, Song Sae Byuk and Jung Hyun Joon to play the lead roles.
"Special Cargo" is a crime action drama about an unexpected incident that occurs when Eun Ha (Park So Dam), a driver with a 100% success rate in delivering something worth the money, quality. a kid in his car!
Ghost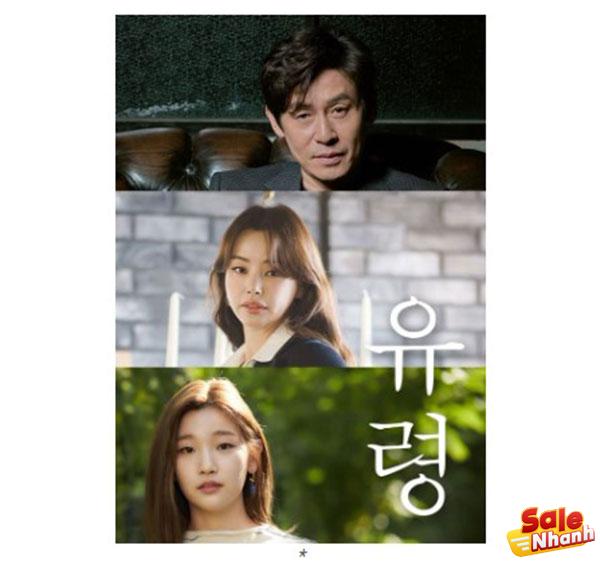 Release year :-
Genre: Action
Manufacturing : –
Manager : –
Actors: Sol Kyung Gu, Lee Ha Nui, Park So Dam
Another Park So Dam movie is coming, the title is said to be "Ghost". Although it literally means ghost, this is a spy action movie (he said). The setting of time and place is in Japan during the colonial period. Well, I can't wait to see Park So Dam in an action movie!
Park So Dam acted in more movies. Besides Parasite, there are many movies that So Dam has acted in with quality acting results. Have you seen any of the movies above?
Salenhanh – Product review blog
Address: 115 Nguyen Van Qua, Tan Hung Thuan Ward, District 12, Ho Chi Minh City
Website: https://salenhanh.com
Mail: Salenhanh.com@gmail.com
#salenhanh #Reviewsalenhanh