In addition to introducing its latest Reno8 Series, OPPO Indonesia also introduced two new lines of TWS earphones to consumers. Among the two options available, the presence of OPPO Enco Buds 2 surprised me quite a bit. Because the price is much cheaper than the previous generation.
After trying out some of the previous Enco series, OPPO was indeed able to introduce quality wireless headphones, but they tend to be only for the middle class and the high-end line. So when the OPPO Enco Buds 2 came out, I was a bit worried, "wow, what was cut?" The good news is, it's even better than the old one.
OPPO Enco Buds 2 is a simple TWS headset model, without many special features. But essential features like microphone, sound quality and battery life are quite perfect in their class. This is the full review.
OPPO Enco Buds 2 Specifications
Speakers: 10mm titanized dynamic drivers on each earbud
Mic: Dual mic on each earbud
Color: Moonlight
Weight: 4g (each earbud), 30g (carrying box)
Charging port: USB-C
Battery: 40 mAh (each earbud), 460 mAh (charger) case)
Charging time: 90 minutes (headphone), 200 minutes (charging case)
Play music: 7 hours
Total playback time: 28 hours
Connectivity: Bluetooth 5.2, SBC & AAC codec support
Durability: IPX4 . water jet resistance
Features: Game Mode, AI Deep Noise Cancellation
Review of OPPO Enco Buds 2
Design
In terms of size, each headset will be a bit big when you look at it when inserted. Although actually quite light, only 4 grams. Fortunately, the OPPO Enco Buds 2 feel comfortable all day long, and they don't fall off easily even when used on the go – of course you have to choose the right earplug size first because It also has a big impact. on sound quality.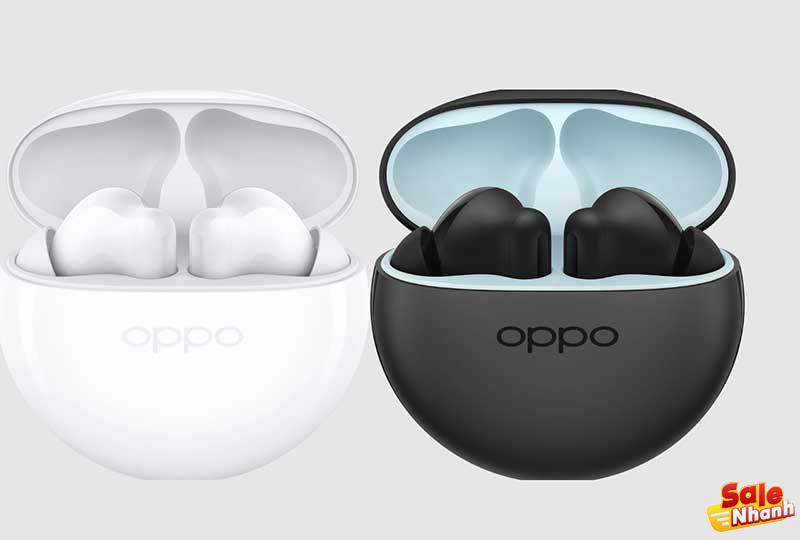 The headset of OPPO Enco Buds 2 is also IPX4 certified, so it is very safe when playing sports or accidentally exposed to water. Both the charging case and the headset are glossy white, so the ability to disguise fingerprints is quite effective even though they are shiny. What could be considered a little lacking, maybe a design that already seems generic, right?
But when I used it, I understood why OPPO Enco Buds 2 has a body design like this, because it can give great sound quality and long battery life (I will talk more about it below). At least, the charging case is designed to be quite cute and thin, so you can easily carry it in your pocket. There are no buttons, just a USB-C port plus an indicator light on the bottom edge.
Features OPPO Enco Buds 2
Because of the affordable price, I am not surprised that the features that OPPO Enco Buds 2 offers are quite simple. Yes, it is very normal that this device does not support active noise cancellation. So, to dampen outside sounds, only passively through a tailored eartip design—fits the ear well and the outside sound isn't too loud.
Using Bluetooth 5.2 standard, the connection quality of OPPO Enco Buds 2 is stable and excellent. When connected to a supporting smartphone, it can activate a gaming mode that can reduce latency to 94ms. Not as "small" as the first generation at 80ms, but for casual games, that's more than enough.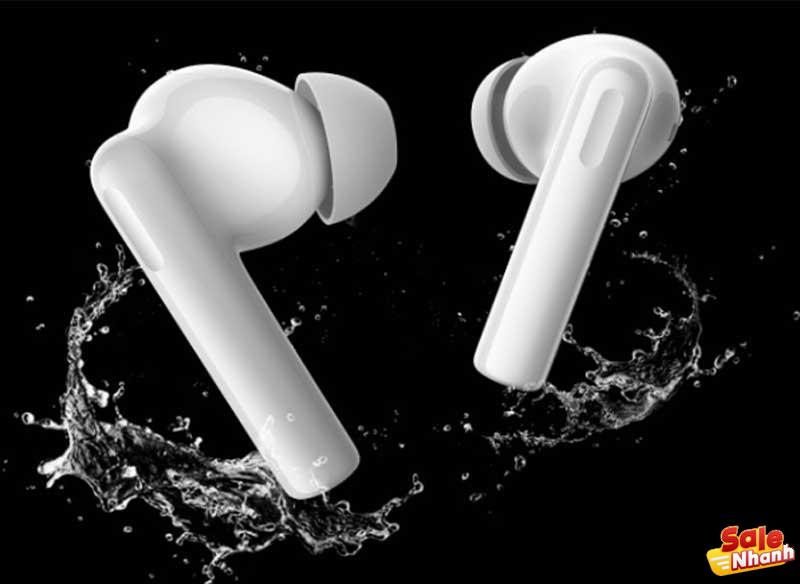 When looking at the design of the headset, there are two small holes that are placed differently; one is more visible from the outside, another is close to the earplug rubber. This means there are two microphones, which are then aided by AI Deep Noise Canceling technology, so that the user's voice can be heard clearly without recording the surrounding crowd. For the phone, it is quite good in the price range.
When I'm at a bus stop or subway station, I don't need to speak too loudly for the recipient to hear. In terms of features, OPPO Enco Buds 2 still does not have a sensor that can automatically stop or start the song when put in or out of the ear. Doesn't matter to me, because I also disable this on the Ear nothing 1.
Customizations on OPPO Enco Buds 2
Not many vendors release TWS headsets with many gesture shortcut options. For some reason, they seem to lack confidence that the earbuds can accept a wide variety of finger-based shortcuts. But the OPPO Enco Buds 2 doesn't — again surprising me with its low price.
There are many customizable gesture control options. Common ones like double tap & triple tap? Yes of course. But it is relatively rare that one tap to play/pause and this option is already available on OPPO Enco Buds 2. Touch and hold feature is also available, by default it is enabled to adjust the volume.
Even when accessing the camera, OPPO Enco Buds 2 can also act as a shutter button by tapping it twice. However, this feature is only available for OPPO smartphones that are already running ColorOS 11.3 or later. Meanwhile, to enter pairing mode, you need to touch and hold both earbuds together. Like the Samsung Galaxy Buds and I find them quite handy.
Sound quality
On the official product page, OPPO seems to be quite proud of the sound quality it can deliver through the OPPO Enco Buds 2. Each earbud is actually equipped with a dynamic driver with a fairly large diameter, reaching 10mm and using using titanium material. In order to maximize the explosion of bass, OPPO has applied additional techniques.
Specifically, the design of the sound chamber inside the earbud combined with the magnetic circuit is expected to bring deeper and more solid bass. Well, I mentioned this technical part, because the sound coming out of OPPO Enco Buds 2 is really high quality with rich bass. It is suitable for those of you who like to listen to pop songs or the like.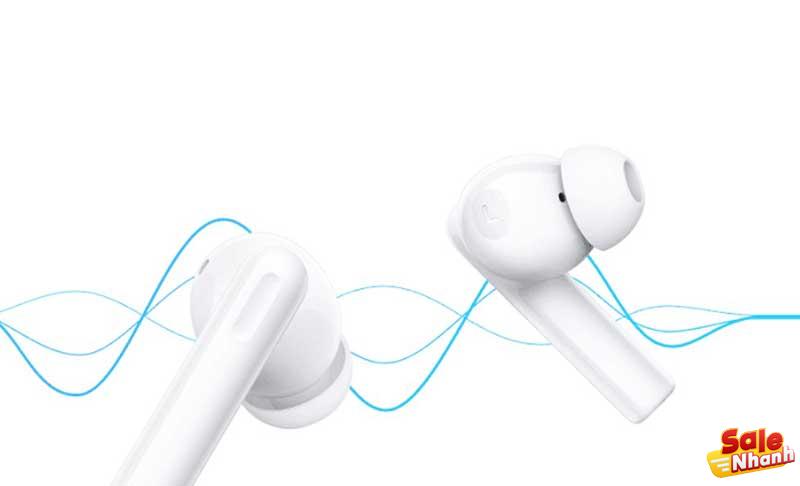 Don't worry, the vocal is still not sinking while the treble level is just enough. Through the HeyMelody app, available for both Android and iOS, you can change the equalizer preset from standard to "Bass Boost" and "Clear Vocals," depending on your preference and type of content. the audio you are listening to.
If Gizmo friends are looking for Rp 300,000 worth of TWS headphones with great sound quality, then OPPO Enco Buds 2 could be one of the best options at the moment. Quite surprising that this device comes from a fairly mainstream vendor — often known to be more expensive.
The battery
Due to the larger physical design compared to the first generation, OPPO can theoretically integrate a larger battery because there is more space in the OPPO Enco Buds 2 earbuds. Each earphone is supported. by a 40 mAh battery, supposedly used. Up to 7 hours of non-stop music. -stop. Actually, it's not far from this value.
While the charging case itself has a 460 mAh battery that can provide up to 28 hours of total power. The usage time of OPPO Enco Buds 2 can be said to be above average, for both cheap TWS headphones to flagship class. The absence of ANC or transparency mode also "helps" in this area.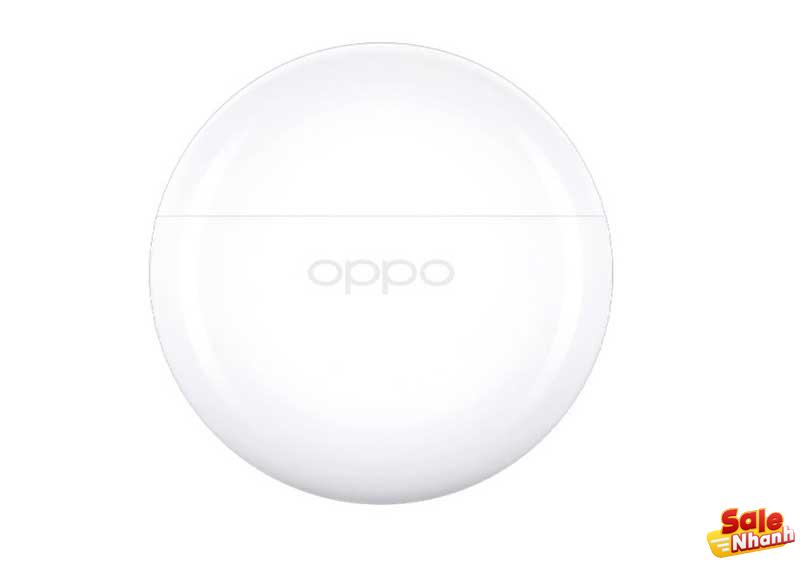 Using the USB-C port, charging OPPO Enco Buds 2 is quite long, up to 3 hours. But don't worry, because a 10-minute charge can be used to play music for 60 minutes. Charging at least 1-2 hours will be assured to use in the next few days. It is not always full.
Conclusion about OPPO Enco Buds 2
I can see that in the future, OPPO Enco Buds 2 will become one of the most popular cheap TWS earphones. The price is affordable, the sound quality and microphone are okay, the battery is durable. Not to mention that it can be purchased anywhere, as OPPO's retail store network is very extensive in Indonesia.
Admittedly, there aren't any extras like ANC and somewhat generic design yet. But not everyone searching knows about these features. Some people may also feel that the general design is an advantage, because it is similar to other, more expensive lines. Whatever the reason, OPPO Enco Buds 2 is really worth buying.
Salenhanh – Product review blog
Address: 115 Nguyen Van Qua, Tan Hung Thuan Ward, District 12, Ho Chi Minh City
Website:  https://salenhanh.com/en
Mail: Salenhanh.com@gmail.com
#salenhanh #Reviewsalenhanh