The unique friendship between two neighbors with many differences turns into an unexpected emotional journey when one of them is diagnosed with malignant cancer. Paddleton is a unique comedy with two main characters with unusual personalities and attitudes.
Premiered at the Sundance Film Festival on February 1, 2019, Netflix later turned it into an original and released it online on February 22, 2019. The film received rave reviews. from film critics. How good is Paddleton's quality? Check out our review this time of the film produced by the Duplass brothers, who are famous in Hollywood independent films.
Paddleton movie synopsis
Release year 2019
Genres Adventure , Comedy , Drama , Friendship , Medical , Sports
Director Alex Lehmann
Cast Mark Duplass Ray Romano Christine Woods Kadeem Hardison Marguerite Moreau
Mike was diagnosed by doctors with malignant cancer in his stomach. In his reflections, he just wanted to end his life, not suffer from this disease. But this intention is opposed by Andy, his neighbor, who wants to continue to inspire his friend even though he doesn't know how.
As neighbors, Andy lives upstairs in Mike's room, they are very close friends and often participate in activities together outside of their busy work lives. Although the activities they do tend to be weird, like eating burnt pizza, watching classic kung fu movies, playing puzzles and rowing, a tennis-like sport of their own creation.
Andy, who firmly disagrees with Mike's intentions because of his illness, is still willing to go with Mike to take medicine to make up for it in another city 6 hours away. After changing drugs at the pharmacy that Andy intends to pay but his credit card is blocked, they stay at a small hotel.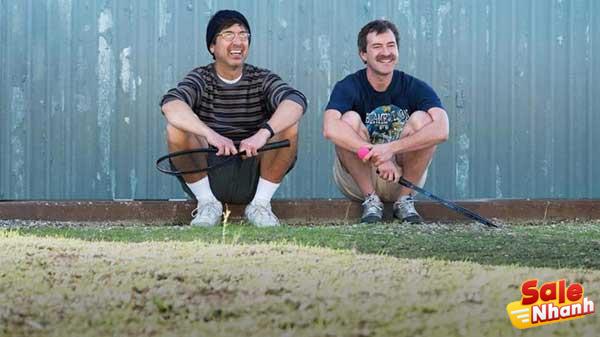 Andy then buys a small safe for Mike's medicine, so he can't get it, which angers Mike and thinks Andy's attitude is too extreme and childish. That night they went to a bar and Mike turned on the mic and told them their favorite classic kung fu movie, which was greeted with eerie glances from the patrons' spies.
They then took a dip in the hotel's after-hours jacuzzi and were caught red-handed by the hotel owner. An awkward situation occurs, Mike chooses to return to his room and leave Andy being seduced by the hotel owner. The next morning, Andy wakes up to find Mike in his bed and the small safe on the table.
Andy ran around town looking for Mike and found him in the lobby of the hotel where they were staying, waiting for Andy to join him for breakfast. The safes dispute escalates and makes Mike's emotions run high. Arriving home, Andy places the safe in front of Mike's door as a sign that he agrees with Mike's intentions.
They then spend more time together as Mike's physical condition deteriorates. In the end Mike decided to take a lethal dose to end his life. While waiting for the potion to wear off, they talk about what would happen if Mike turns into a ghost, and Mike gives Andy his things.
After taking the deadly drug, Mike was very worried and worried, then calmed down by Andy and finally Mike passed away peacefully. After that, Andy feels lonely even though he continues to do the activities they usually do. A few days later, a newcomer filled the room of Mike, a widow with her son.
Paddleton movie review
Flat comedy with heavy themes
Putting cancer in a comedy isn't really a wise thing to do, because it certainly evokes a heightened sense of sensitivity for those with the disease. But Paddleton doesn't make this malignancy a joke, in fact we feel closer to what Mike's character feels about people with the disease.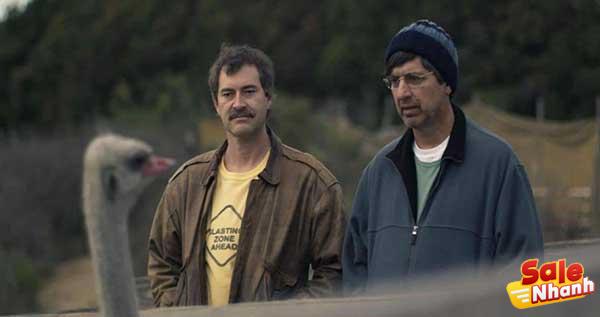 The humor of this film lies in the unique character Andy, who has an unusually broad "insight" as a subject for discussion. Listen to their conversation about the magic lamp that can grant wishes, or what would happen if Mike turns out to be a ghost, and many other things we never thought to make it into the topic conversation.
The unique thing is that despite always having different points of view, Mike was still able to respond to Andy's ramblings which would have made even more absurdity to continue. There's Alex Lehmann and Mark Duplass's expertise in handling the script to create light and silly dialogues that ultimately turn into emotional attachment to the story of two men's friendship. this middle-aged man.
We are treated to a story of strong friendships and it is as if we see ourselves in the shadow of our best friends, where they show great care and affection, even though in reality it may not be. strange and awkward look. The emotional climax of this story is when Mike has taken a deadly drug and they comfort each other.
Typical Storytelling Style of the Duplass Brothers
Mark Duplass in addition to starring in this film Paddleton, he also took on the role of writing the script with director Alex Lehmann. Mark Duplass, along with his brother Jay Duplass, is one of the most recognizable figures on the independent film scene in Hollywood. They have a unique narrative style, complemented by various simply weird characters, as directors and screenwriters.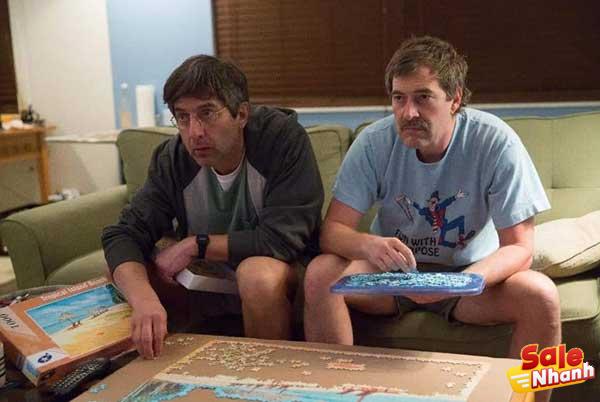 They founded the film company Duplass Brothers Productions in 1996 and have produced many quality independent films. Their first film The Puffy Chair [2005] received critical acclaim, as did Cyrus [2010], starring John C. Reilly and Jonah Hill. Meanwhile, as a screenwriter, Mark has written more than Jay.
Creep [2014] and its sequel, Creep 2 [2017], featured Mark writing and acting in a horror film. Both of these films were loved by many film critics, who gave this indie thriller rave reviews. In the dramatic genre, Blue Jay [2016], is possibly one of Mark's best works, as of course, aside from Paddleton, the film also features Mark's charming performance in both films.
Paddleton is perhaps the best film to date by one of the Duplass brothers, showcasing the typical slow nuance and storytelling, full of graphic language, and quick editing by displaying multiple images in one shot. The silent montage makes us ponder and try to understand what it means. .
Simplicity is their main key to being able to engage their characters and stories with their audience, along with the oddly light dialogue that is often the source of their typically flat humour. And when entering the theater field, emotions are expressed very thickly thanks to the skillful acting of the cast.
To those unfamiliar with it, their movie will seem alien. As a result, their movie rating on IMDb is average, again with only Paddleton achieving the highest rating. The unusual narrative style is really hard to understand for general audiences, but that's exactly what the Duplass brothers have.
The worst way to deal with cancer
Euthanasia is the deliberate act of ending a person's life in order to alleviate his suffering. This is how Mike chose to deal with his cancer. The act still invites pros and cons in the medical world in various countries. This operation is performed at the request of the patient or the patient's family.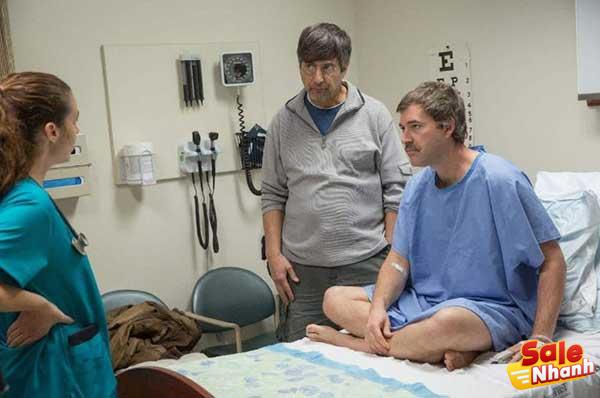 In the movie Paddleton, Mike chooses to buy lethal doses of drugs to end his life, which is included in the act of euthanasia. Of course, there are contradictions to this choice, not only Andy, but even he still has doubts about this act including suicide. But in the end, so did Mike and left Andy in grief.
This method is the worst way to deal with any disease, even a deadly one. We should believe that every disease has a cure, including cancer. As proof, many people can recover from this malignancy. Indeed it will require a long and painful process, the risk of failure is still there, but at least we must try to recover.
In the end, Paddleton is a heavily simplistic drama because of its theme imbued with the flat humor and cynicism of the two characters beautifully portrayed by Ray Romano and Mark Duplass. This film can also be material for us to reflect on the meaning of friendship, life and how to use our time in the best possible way.
As mentioned briefly, this movie's ratings are above average. IMDb gives it a 7.2 with a meta score of 70 and a newly certified Rotten Tomatoes rating for this film, which was shot in California and surrounding areas. Although a bit strange, this movie is worth watching, especially because of the chemistry between the two actors.
Salenhanh – Product review blog
Address: 115 Nguyen Van Qua, Tan Hung Thuan Ward, District 12, Ho Chi Minh City
Website:  https://salenhanh.com/en
Mail: Salenhanh.com@gmail.com
#salenhanh #Reviewsalenhanh