Midnight Motel is about three young people from different backgrounds working together to open a start-up business. Their main goal is money, but they won't use that money for fun because they have a lot of debt.
Mote and Doy, two men who are friends, were once enemies because they were involved in an illegal business. So they have billions of dollars in debt. Meanwhile, Kat, a poor beautiful girl, was abandoned by her mother. Not only did she leave, but Kat's mother left a lot of debt to the loan sharks.
With almost the same goal, the three of them unite to find a way to make money fast. Specifically, making an application to order a call girl, because Kat herself actually worked as a prostitute after getting entangled in her mother's debt.
Do you think the underground business they are running will go smoothly? Check out the full recap and review below.
Midnight Motel movie synopsis
Release year 2022
Genres Adult , Crime , Erotic , Mature , Romance
Director Backaof Noppharnach Chaiwimol , Momo Athip Vichuchaianan
Cast Off Jumpol Adulkittiporn Jan Ployshompoo Supasap
Mote (Off Jumpol Adulkittiporn) and his best friend, Doy (Louis Thanawin Teeraphosukarn), are stuck in debt of 10 million baht or about 4.5 billion rupiah because they gamble. When the illegal casino owners found out they were losing money, Mote and Doy had to pay them back within six months.
Otherwise, the hotel owned by Aunt Mote (Kai Nipawan Taveepornsawan) will be bought by them. In addition to her job as a caretaker and cleaner at her aunt's hotel, Mote tries to make more money.
After meeting a prostitute named Kat (Jan Ployshompoo Supasap), Mote comes up with an idea to create an online app that brings together prostitutes like Kat. They named this app Takrab.
Because, so far, Kat and her colleagues have only received very little pay. While almost all profits go to their gigolo, Sun (Mond Tanutchai Wijitvongtong).
With the startup application made by Doy and Mote, income from prostitution will go directly to each worker. Much more profitable than working at Club Sun.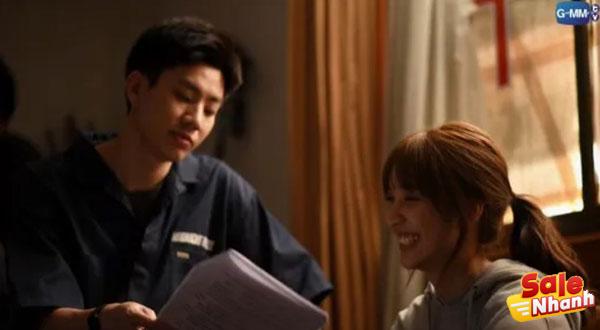 However, not long ago, Sun suspected something strange. This is because one by one the "girls" start to disappear, they don't come to work anymore.
Despite being one of the founders of the Takkrab app, Kat can't just leave Sun alone. Because the reason he made the moth is also because his mother owes Sun a lot.
But strangely, her mother's debt has not been paid off even though Kat has been working for 3 years. Even Sun only pays a small fee for Kat to make a living from the income of each of her clients.
Having just calmed down a bit, Mote is haunted by a loan shark who reminds him that there are only five months left to repay his loan. Mote, who had racked his brains, suggested Doy make another app.
For higher income, Mote suggested they find investors. Of course the hook for investors is Kat.
So does Kat. Suddenly his missing mother appeared in front of him. Not because of homesickness, Kat's mother asked for money to pay the loan sharks. Kat also gave money and kicked her out.
Apparently the mother paid for the Sun! I don't know what else they agreed to, because all this time Kat has been working under Sun to pay off her mother's debt, hasn't she?
After receiving the money from Kat, Sun gave some to Kat's mother, which he then took the rest. Later, Sun warned Kat's mother not to appear in front of her son again, even to ask for money. So does Sun really care about Kat?
This time Kat doesn't work at the Mote but at a more luxurious hotel. Because the customer this time is very special, a rich person from the upper class. He is "Pat" Peerapat Phatthanawat (Victor Chatchawit Techarukpong). Actually, Kat doesn't like to serve wealthy clients, because usually their requests are very strange and likes to brag about her wealth.
But, Pat is different. He's kind, and Kat trusts him. Kat asks Pat to use her service through Takkrub so that Sun doesn't get any extra income. This is Kat's first time taking a job from Takkrub, as she has so far only acted as a hook for women intending to work in that app.
Kat's behavior makes Mote suspicious. It turns out that Kat was trying to blackmail Pat by placing hidden cameras in the hotel room. Fortunately, Mote is smart and agile. He prevents Kat from doing it, and instead, he suggests something else. Mote, Doy and Kat agree to convince Pat to invest a lot of money in Takkrub.
Unfortunately, before receiving the investment from Pat, Sun had to learn about Takkrub. He scares Doy, who is guarding the hotel lobby. While Mote and Kat presented. Fortunately, after trying to outrun Sun, Mote's call for funding as CEO of Takkrub successfully convinced Pat.
However, when they were about to transfer the investment money, Pat was suddenly found dead. Although Mote and Kat were only away from Pat for a while. No one is allowed to know if there are dead people in the hotel, because that could attract the police to come and eventually Takkrub will be known to everyone.
Mote, Kat and Doy also try to cover up Pat's death. Turns out Jay, Jane's (Pat's wife) found out the last place Pat left. The situation becomes even more chaotic when Jay accidentally kills Big Off, a loan shark who is after Mote. What will happen next? You must watch this series to the end!
Midnight Motel movie review
Fast flow
Perhaps because Midnight Motel is a mini series with only 8 episodes, the story line feels a bit fast. For the kind of audience that doesn't like long stories, they might like it.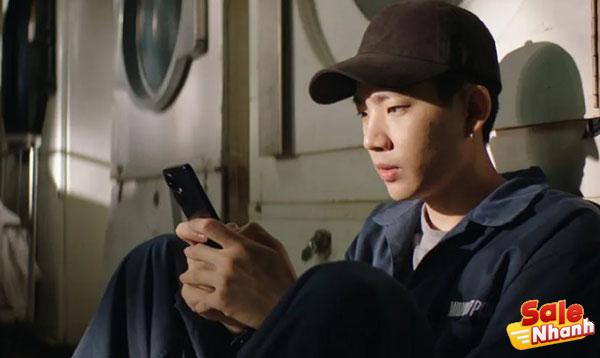 However, for me, who likes the plot and the plot is not too fast, I don't like the packaging of this series. Even so, the plot is not a big deal as the core of the story can be explained quite well.
A confusing analogy
Mote, our protagonist, sees the "value of life" in everyone. However, Mote didn't really explain that it was because he had a 'super power' or was it just Mote's thinking. Again, it's all because the plot is done very quickly, so the explanation for each episode is also not very descriptive in my opinion.
But, after entering the second volume, I finally understood that the values ​​are just the result of Mote's thinking. He is happy to give 'value' to things, especially people. Strangely, this value is not objective. Because Mote initially sees Kat's value as (-) 5 million baht.
However, after developing feelings for Kat, the girl's value changed to (+) 20 million baht. So the meaning of this value has no meaning. Because obviously it's very subjective from Mote's point of view.
Especially in episode 5, Mote suddenly 'talks' to Pat's soul. Let's say I understand that it's just a psychological portrayal of Mote's mind. However, those who do not understand may think that this is a supernatural-fantasy series.
The Mysterious Story of the Sun
As of episode 3, Sun turns out to be Kat's classmate. To be more precise, Kat is Sun's senior. They are also shown to have a pretty close relationship, to the point of sharing couple bracelets with each other. When Sun was bullied because his father was in prison, it was Kat who helped him.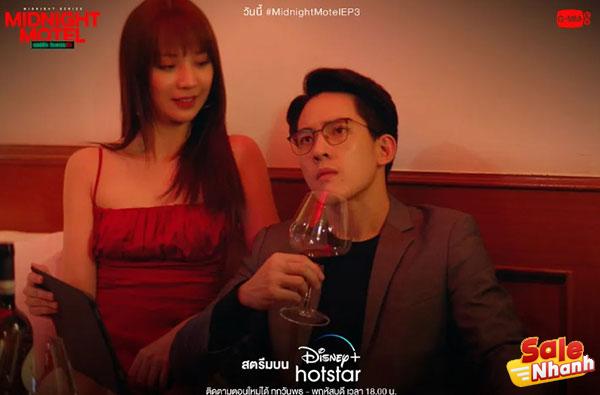 After Kat dropped out of school, the two of them did not see each other again for many years. Until Sun grew up, he went to a club. It was there that he met Kat, who was working as a prostitute.
It was clear that Sun was obsessed with Kat. Then he started his own club just to keep Kat around.
Violence, Crime & Comedy
At first, I thought the series was going to be 'serious'. Because, from the test teaser until the first two episodes of Hotel at midnight aired, the script was very serious, even dark.
Only when entering episode 3 4/4 (final), this drama revealed its humorous side. It gets a bit confusing, because the core story of this series is so heavy and dark. Adding a humorous script doesn't make the story any lighter.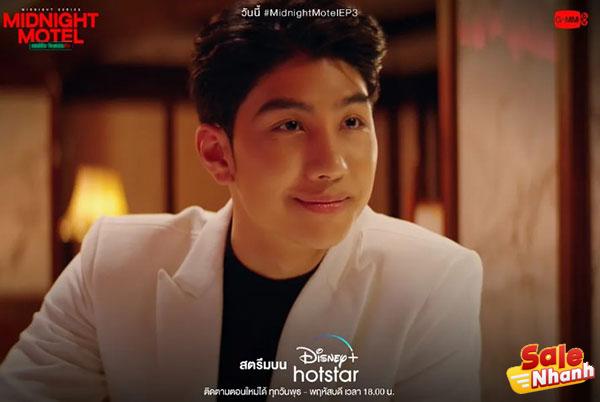 Midnight Motel comes to life thanks to a famous cast, not only from GMMTV but also from other companies. However, in my opinion, they were not able to make this series popular. Either it wasn't promoted, along with many other shows with higher ratings, or the script was immature.
It's a shame because Midnight Motel is part of the three Midnight Series stories that have been expected since 2021. However, it turns out that the execution is not as satisfying as this part. How do you feel about Midnight Motel? Share in the comment column, come on!
Salenhanh – Product review blog
Address: 115 Nguyen Van Qua, Tan Hung Thuan Ward, District 12, Ho Chi Minh City
Website:  https://salenhanh.com/en
Mail: Salenhanh.com@gmail.com
#salenhanh #Reviewsalenhanh