For K-Drama lovers, Oh Yeon Seo is known as one of the famous actresses from Korea. Starting in 2002, Oh Yeon Seo is enjoying a successful period in her career.
Especially after two consecutive years of starring in popular dramas such as My Sassy Girl (2017) and A Korean Odyssey (2017-2018).
There's no denying that the two dramas were a successful start for Oh Yeon Seo. Because two dramas have made his name abroad, one of them is in Indonesia.
In addition, Oh Yeon Seo is also one of the underrated artists in terms of acting skills and never disappoints.
This time Salenhanh.com will give 10 suggestions for the best movie starring the talented actress Oh Yeon Seo
Cafe Minamdang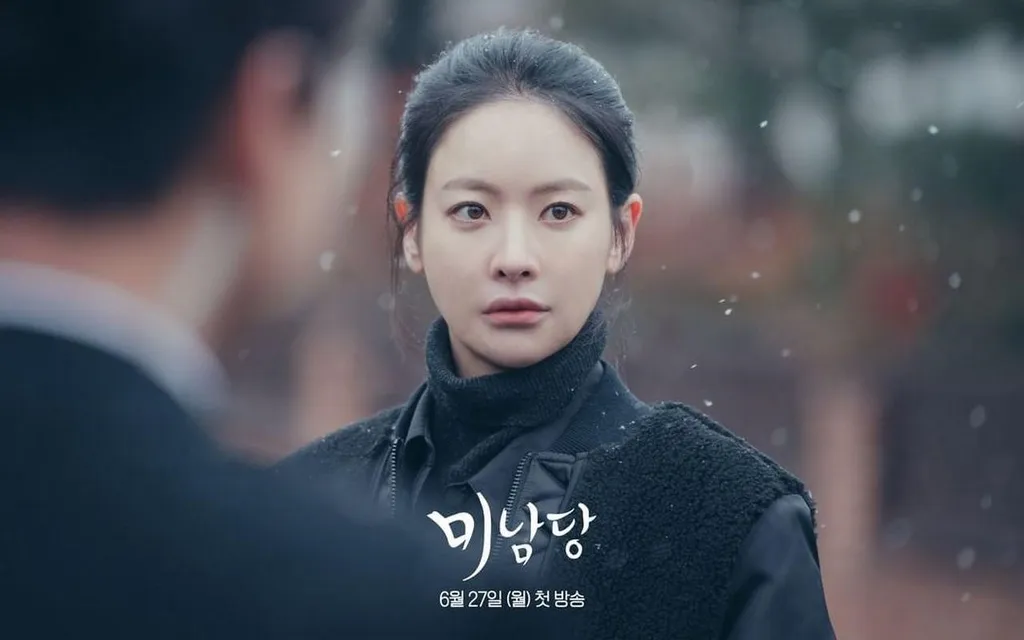 Release year 2022
Genre Comedy, Mystery
Produce AD406, Human Story Company
Director Go Jae Hyun
Cast Seo In Guk Oh Yeon Seo
Confronting Seo In Guk, this time Oh Yeon Seo will greet the audience again through the drama called Café Minamdang (2022).
The film, directed by Go Jae-hyun, is one of the most anticipated dramas in 2022, you know. That's because this couple is meeting for the first time and both are known as experts in the comedy genre.
In addition, Oh Yeon Seo will also play a beautiful female detective named Han Jae Hee. This detective works in the Crime and Violence Unit, so he is very determined to solve all the cases.
A Korean Odyssey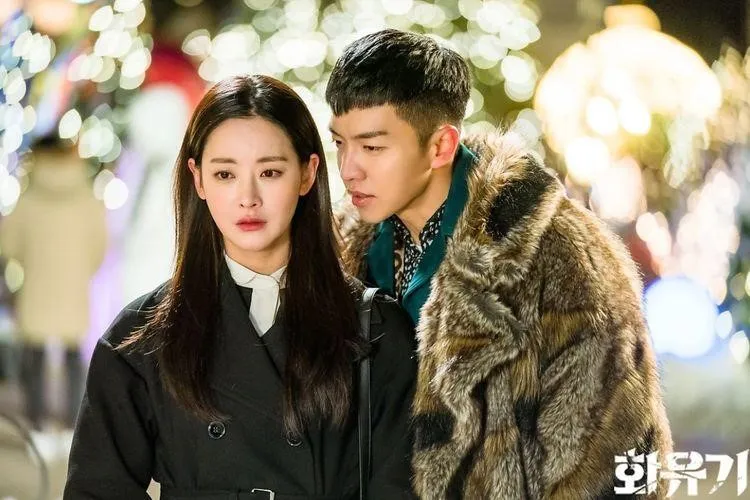 Release year 2017
Genre Comedy, Fantasy, Romance
Production Studio Dragon
Director Park Hong Kyun
Cast Lee Seung Gi Oh Yeon Seo Cha Seung Won Lee Hong Ki Jang Gwang
Confronting big names, the movie called A Korea Odyssey (2017) is really funny. Adapting his story from a famous Chinese literary work, director Park Hong-kyun's film deserves to be called Oh Yeon Seo's best film.
Because through the character Jin Seon Mi, Oh Yeon Seo's name immediately skyrocketed in many Asian countries and other countries.
Jin Seon Mi is said to be a girl with the blood of Sam Jang, who is able to free Son Oh Gong from the curse.
This girl had a sad childhood, because she had the advantage of seeing ghosts. In fact, he also nearly died at the hands of Son Oh Gong, as the monkey demon searched for his blood to save his own life.
My Sassy Girl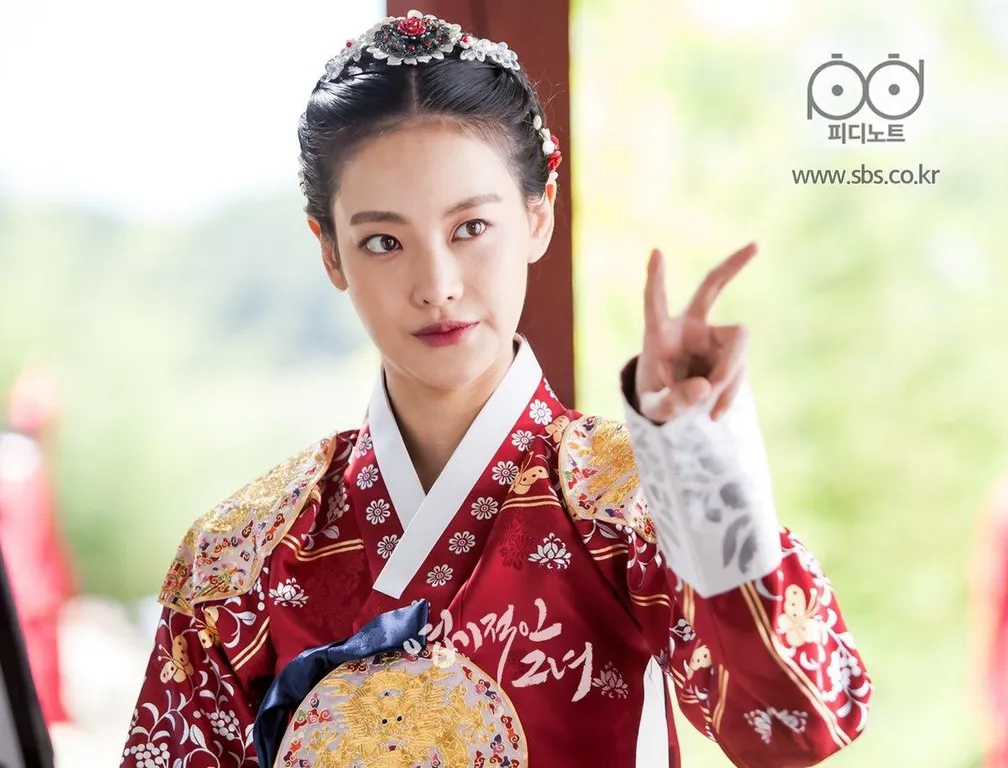 Release year 2017
Genre Comedy, History
Producing Huayi Brothers
Director Yoon Hyo-je
Cast Joo Won Oh Yeon Seo Lee Jung Shin Kim Yoon Hye
Switching to acting in historical dramas, this time Oh Yeon Seo will compete in acting with handsome Joo Won. My Sassy Girl (2017) is indeed ranked among the best-selling dramas in Korea, because the ratings are also quite good.
Moreover, director Oh Jin Seok's film adapts the story from director Kwak Jae Yong's film of the same name.
In this drama, Oh Yeon Seo will play a character named Princess Hye Myung. This princess is very famous for her rebellious and naughty attitude, even though she is nothing more than a kind girl.
All these bad deeds were due to him being sad, after his mother had just gone missing. Princess Hye Myung tries to figure out the mystery behind her mother's disappearance along with Gyeon Woo.
Come Back Mister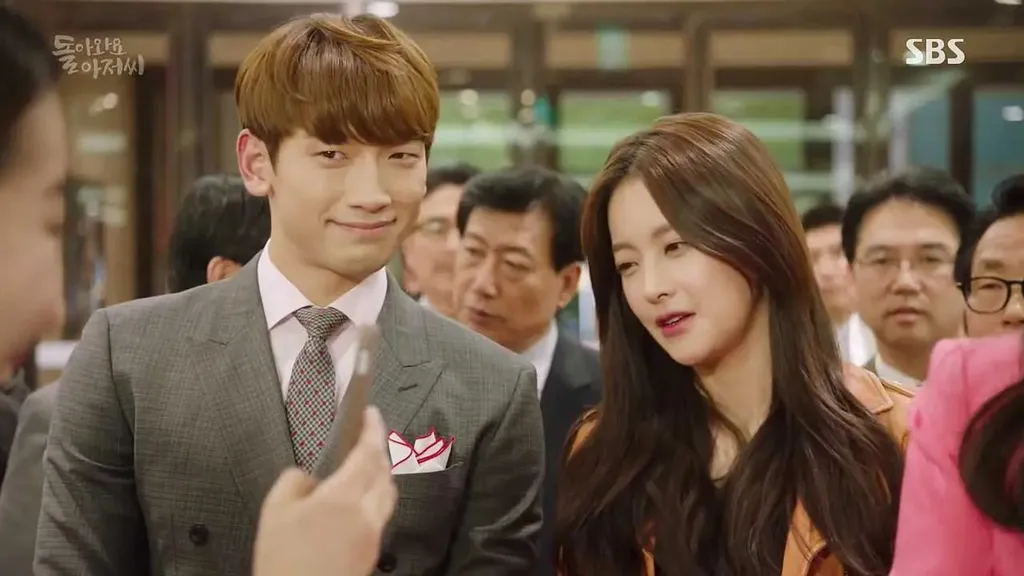 Release year: 2016
Genre: Melodrama, Comedy, Family, Romance
Produce: Shinyoung E&C Group, Hunus Entertainment
Directed by: Shin Yoon-sub
Actors: Rain, Oh Yeon-seo, Kim In-kwon, Kim Soo-ro, Lee Min-jung, Lee Ha-nui, Ji Ha-yoon, Choi Won-young, Yoon Park
Episodes: 16 episodes
Come Back Mister (2016) is another drama by Oh Yeon Seo that you should not miss. Because this drama will get you excited with the smooth chemistry between Oh Yeon Seo and Bi Rain.
Both of them can always deliver funny scenes that make viewers go crazy, the main thing is that this movie is really interesting and very funny.
The character played by Oh Yeon Seo in this movie is named Han Hong Nam. She is actually a very beautiful and charming woman, but she is the reincarnation of Han Gi Tak.
This man was formerly a gangster so his attitude and actions are a bit strange. In addition, Han Gi Tak is also in trouble, because this man misses the wife he loves.
Mad For Each Other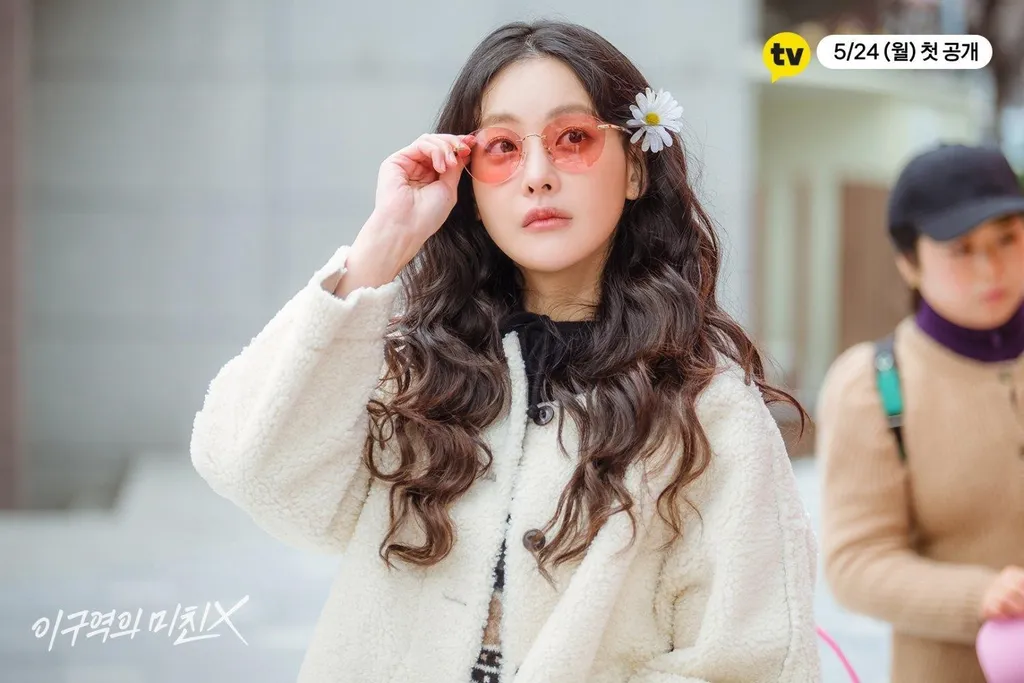 Release year: 2021
Genre: Comedy, Romance, Drama
Manufacturing: –
Directed by: Lee Tae Gon
Actors: Oh Yeon Seo, Jung Woo
Episodes: 13 episodes
Mad For Each Other (2021) is truly a must-see, as Oh Yeon Seo will compete in acting with Jung Woo.
The movie that you can watch on Netflix also tells the love story of two people with traumatic pasts.
They live their lives while seeking to heal the wound in their hearts and eventually fall in love. Oh Yeon Seo has been lined up to play the female lead named Lee Min Kyung.
This woman is always stuck with her own illusions, as a result she always makes the people around her angry. How do you think Lee Min Kyung will overcome the heartbreak?
Love with Flaws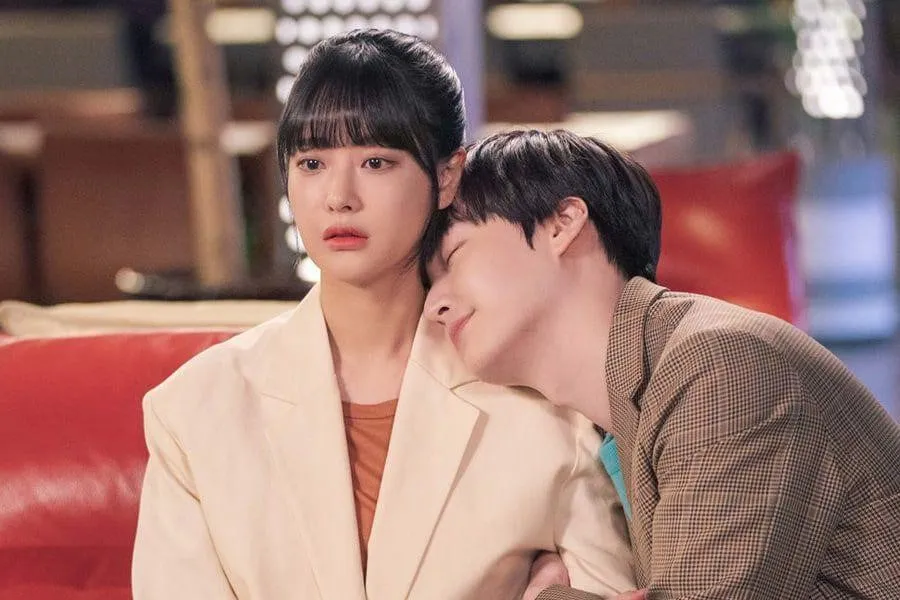 Release year: 2019
Genre: Romance, Comedy
Produce: AStory
Director: Oh Jin-seok
Actors: Oh Yeon-seo, Ahn Jae-hyun, Kim Seul-gi, Gu Won, Heo Jung-min
Episodes: 32 episodes
Having a unique premise, it seems that you shouldn't miss watching the drama Love With Flaws (2019). This movie, starring Oh Yeon Seo and Ahn Jae Hyun, can make you laugh until you cry at the end.
Oh Jin-seok's drama tells the story of a man obsessed with good looks and a woman who hates handsome men.
Joo Seo Yeon is the main character played by Oh Yeon Seo in this drama. This girl really hates men who spend a lot of time just dressing up every day.
Actually all this is due to the fact that the three brothers are all handsome, so Joo Seo Yeon is often seen as the enemy of women. Unfortunately, this girl fell in love with a man who was really obsessed with good looks.
My Husband Got a Family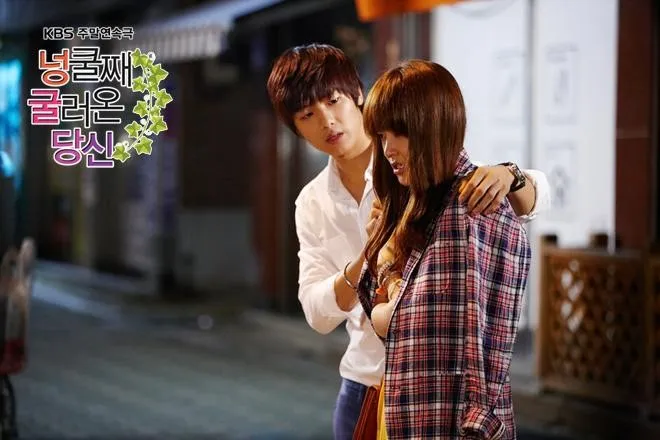 Release year: 2012
Genre: Romance, Comedy, Family
Produce: Logo Film
Directed by: Kim Hyung-suk
Actors: Kim Nam-joo, Yoo Jun-sang, Youn Yuh-jung
Episodes: 58 episodes
Moving on to a family drama, My Husband Has a Family (2012) is really fun to watch. This film directed by Kim Hyung-suk makes us understand the true meaning of a household.
However, in this movie Oh Yeon Seo was only given a supporting role. He plays a character named Bang Mal Sook, his image makes many viewers angry.
The reason is that this girl often does bad things to her sister-in-law, but she is really cute when she is close to her boyfriend.
Kang Min Hyuk is placed in the ranks of Oh Yeon Seo's lovers in this drama and their chemistry is really interesting.
Medical Top Team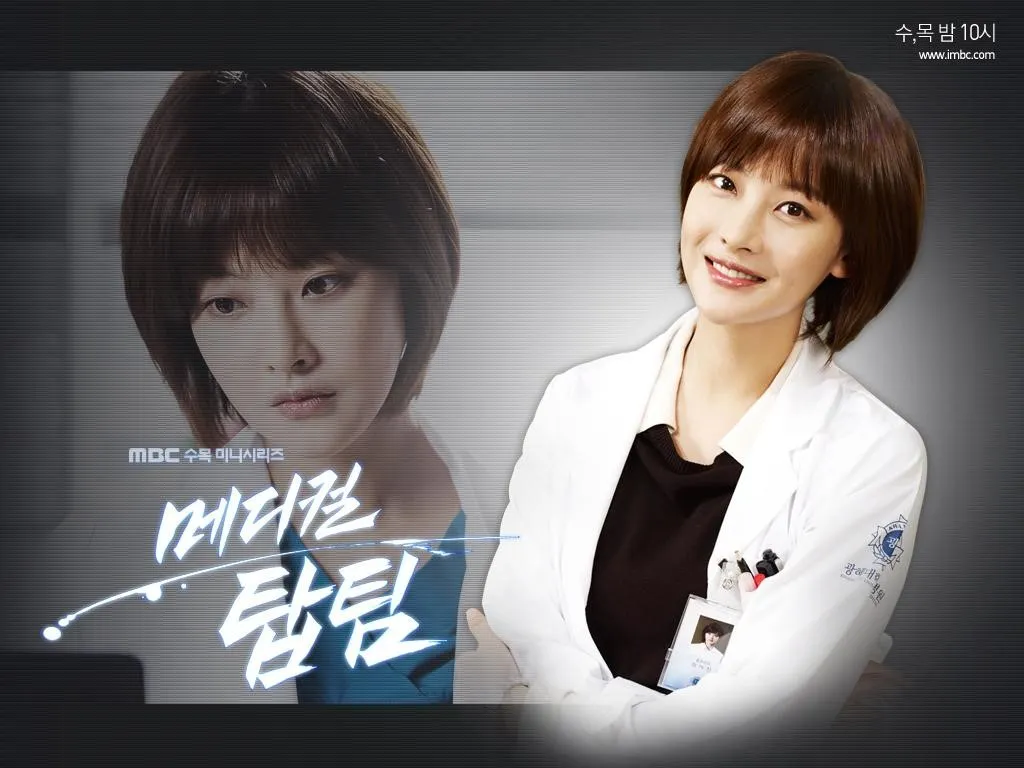 Release year: 2013
Genre: Medical Drama, Romance
Produce: AStory
Directed by: Kim Do-hoon, Oh Hyun-jong
Actors: Kwon Sang-woo, Jung Ryeo-won, Ju Ji-hoon , Oh Yeon-seo, Choi Minho
Episodes: 20 episodes
Medical Top Team (2013) is actually a drama starring the ranks of top celebrities. Starting from Kwon Sang Woo, Ju Ji Hoon to the member of the famous K-Pop group, SHINee's Choi Minho.
The film by Kim Do-hoon and Oh Hyun-jong is about the lives of elite doctors at a hospital.
In this drama, Oh Yeon Seo will play a young doctor named Choi Ah Jin. He is a thoracic surgeon who is passionate and energetic about his work.
This woman enjoys every moment of working and meeting patients in the operating room. In addition, Choi Ah Jin is also often chased by the handsome doctor Kim Seong Woo played by Choi Minho.
Oh Ja Ryong is Coming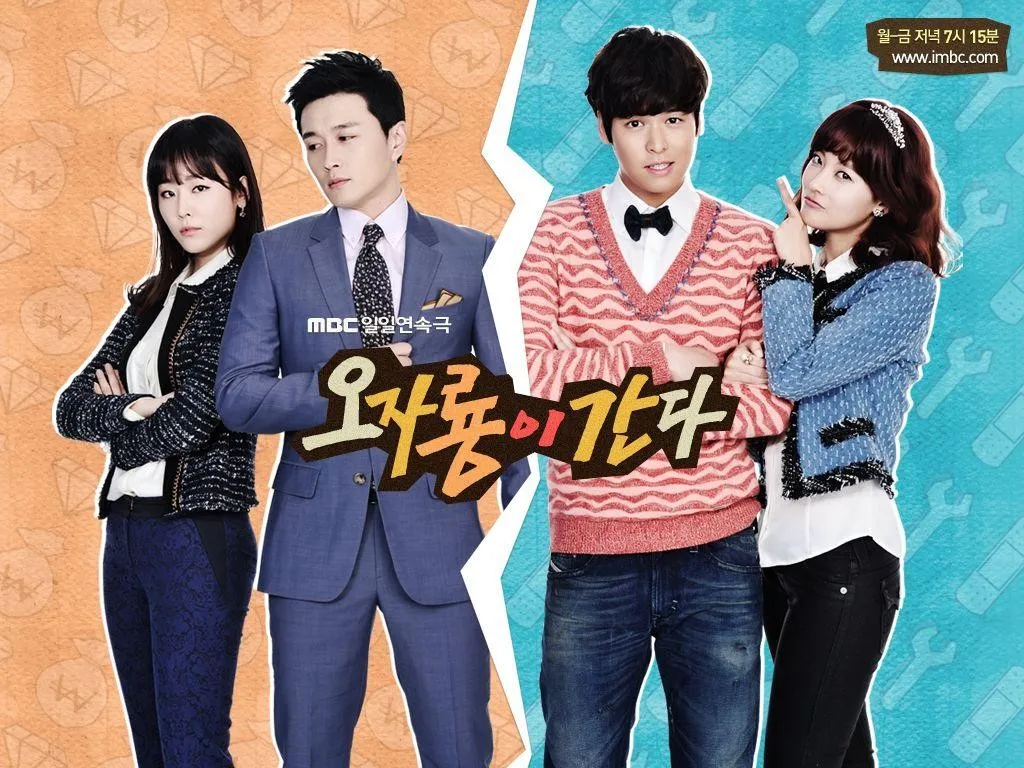 Release year: 2012
Genre: Family, Romance
Produce: DK E&M, Curtain Call Media, Wellmade Star USA
Directed by: Choi Won-seok, Lee Jae-jin
Actors: Lee Jang-woo, Oh Yeon-seo, Jin Tae-hyun, Seo Hyun-jin
Episodes: 129 episodes
This series can be classified as one of the longest-running Korean series, as it has gone through 129 episodes. This film was directed by Kim Do-hoon and Oh Hyun-jong, and then featured a series of famous figures in Korea.
In this drama, Oh Yeon Seo will play a character named Na Gong Joo, a very childish girl.
Actually, all of this happened because Na Gong Joo was always pampered and cherished like a princess.
That's why this girl is often seen bragging about her parents' wealth, that's why she never thinks rationally.
Even when she married Oh Ja Ryong, she only thought that she wanted to marry a handsome man and live together for the rest of her life.
Come! Jang Bo Ri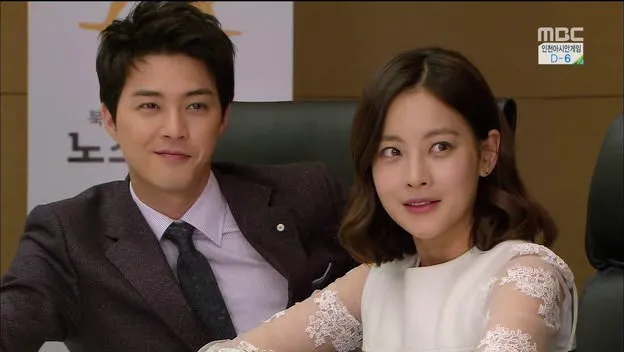 Release year 2014
Genre Comedy, Drama, Family, Drama, Romance
Manufacturing Jidam Inc.
Director Baek Ho Min
Cast: Oh Yeon Seo Kim Ji Hoon Lee Yoo Ri Oh Chang Seok Sung Hyuk
Knowing that he was the lost son of a rich man, Jang Bo Ri suddenly lived a rich life in just one night. This is the story of Jang Eun Bi, who finally knows her true identity and is now building her career as a designer.
But his presence in the family causes Yeon Min Jung to accept the fact that she is currently living in poverty.
The character Jang Bo Ri or Jang Eun Bi that you read was played very well by Oh Yeon Seo. This girl lives a simple life with her family and continues to work hard for her life.
His appearance in the TV series Come! Jang Bo Ri (2014) really stole the spotlight, because the drama made by Baek Ho-min is really closely related to harmonious family relationships.
As said before, Oh Yeon Seo's acting ability need not be in doubt. Therefore, it is not strange if the actress born in 1987 always brings home titles from various award events in Korea.
Salenhanh – Product review blog
Address: 115 Nguyen Van Qua, Tan Hung Thuan Ward, District 12, Ho Chi Minh City
Website: https://salenhanh.com
Mail: Salenhanh.com@gmail.com
#salenhanh #Reviewsalenhanh