The 1996 Port Arthur massacre is considered a precursor to Australia's biggest gun law reform. The incident left 35 people dead and 23 other Tasmanians injured as a result of the heinous actions of a man named Martin. 15 years after the incident, the story of Martin as a prisoner with a sentence of more than 1000 years in prison was immortalized into a movie called 'Nitram'.
Directed by Justin Kurzel, this film received eight nominations for the 2021 Australian Film and Television Arts Awards, one of which was for Best Actor, which Caleb Landry Jones subsequently went to. gain.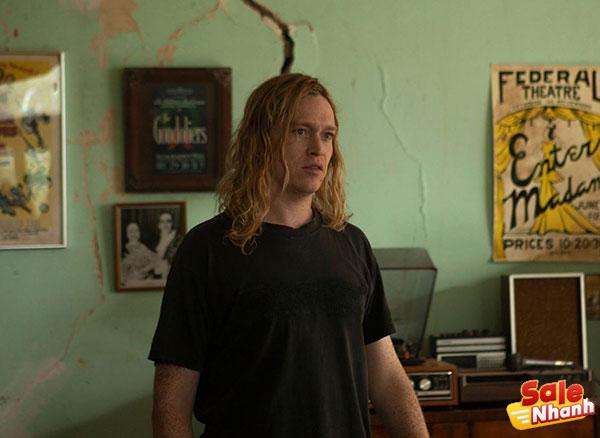 Caleb stars as Nitram (the name "Martin" reads from the back), which perfectly depicts how someone whose life has been adorned with loneliness harbors such deep hatred. Then when things got out of control, a terrible disaster happened and left everyone mourning. Let's review the movie Salenhanh to find out more about the movie Nitram
Synopsis of the movie Nitram
Nitram (Caleb Landry Jones) is an intellectually disabled man who lives with his parents. Along with his father (Anthony LaPaglia) and mother (Judy Davis), Nitram never had a chance to socialize with other people. He spent a lot of time playing alone, and was also stuck with a tiring and stressful life with his father .
In addition to having fun, Nitram also often goes from house to house providing lawn mowing services but no one cares about him, until he finally meets Helen (Essie Davis). The woman is also interested in using other Nitram services such as walking the dog that make Nitram's life more interesting and bright.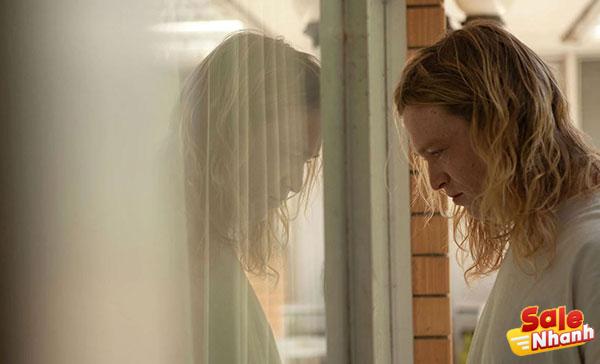 After spending a lot of time with Helen, Nitram decided to move in with her despite the complete surprise of Nitram's parents. Nitram feels comfortable and happy to have Helen by her side. The fun did not last long because one day they were involved in a traffic accident that killed Helen. Nitram was completely destroyed and then gradually lost control and caused a heartbreaking massacre.
Review the content of the movie Nitram
'Nitram' perfectly highlights the long haired boy's journey to his dark side. Since the start of the film, various motives have been pointed out that have served as a solid basis for Nitram's decision to carry out the Port Arthur massacre. All of that comes from the people around him.
Nitram's mother becomes the main character, who is said to be unable to become Nitram's guardian and educator. Since childhood, she was too tired of family life and did not care about Nitram's condition. So Nitram continued to be crammed with antidepressants non-stop, not paying attention to whether Nitram wanted to take them or not. Nitram's doctor looked worried, but Ibu Nitram still didn't care.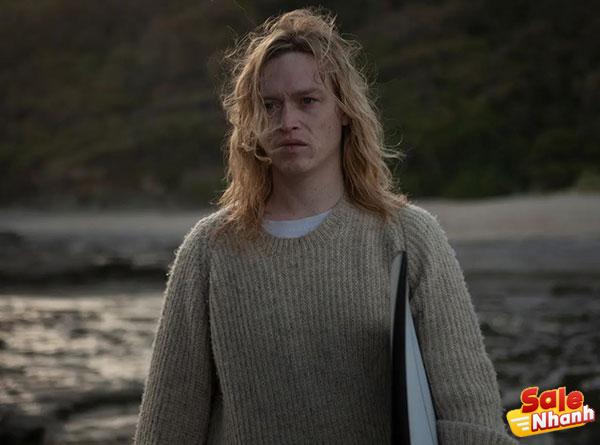 Nitram's father can also be seen as someone who turned a blind eye to Nitram's condition. He always assumed that Nitram was the same child as everyone else, even though he needed special treatment that others didn't need. Like responding to Nitram's hobby of playing with firecrackers which really annoys his neighbours, Nitram's father doesn't care and continues to let his son play with firecrackers.
People outside of his family also had a hand in establishing the Killer's Nitram. At a party at night, he meets a man named Jaime (Sean Keenan) in hopes of making friends again after being "abandoned" by Helen. In fact, Jamie just angered Nitram by constantly mocking him.
In addition to Jamie, Nitram suffered from other taunts that always attacked his mental health. Nitram wants to have a perfect life like everyone else. It just needs good guidance and guidance. Unfortunately, he never got all of that.
Record the entire journey of Nitram perjalanan
Highlighting Nitram's silhouette right from the start is the precise direction of director Justin Kurzel. Throughout the film, 'Nitram' appears to have a camera attached to it. Many decisions and details are what build Nitram into the carnage at the end of the film.
Not once or twice has Nitram been seen showing his passion for rifles. When he moved into Helen's house, he was found to have put an airgun in his closet. Later, Nitram asked Helen to buy weapons and Helen asked: "For what?" Nitram replied, "For our own protection." Helen disagreed and did not give Nitram money to buy weapons.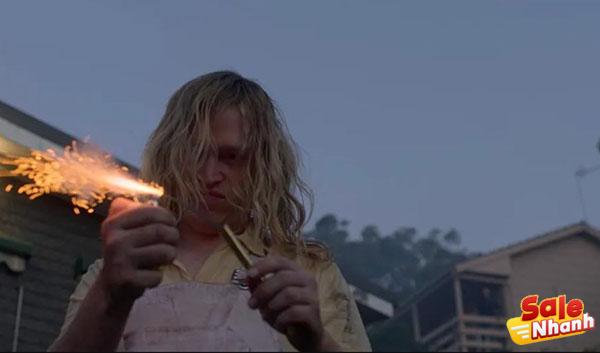 There was also a TV program showing news of a massacre in one place. Nitram, who was near the TV at the time, seemed uninspired with the show. However, this could be a kind of preparation that audiences will soon see Nitram carry out his heinous deed in Port Arthur.
There are many other things that can be observed also regarding the behavior of Nitram. When he reacts to something, Nitram's reaction when he sees things he doesn't like, as well as other things become the lubricant for his final scene.
This attitude is also a weak point of this film. 'Nitram' tends to run slow because it wants to fully capture Nitram's daily life. Patience seems to be the main focus when watching 'Nitram' as a lot of the execution scenes in the movie lead to a slow pacing.
'Nitram' is not a spectacle but the purpose is to wait until the end of the movie and see what happens to the main characters in the movie. Everyone already knows what Nitram or Martin would do in the real world. The main point in this movie is full attention to how a Martin can do something beyond reason.
Trailer for the movie Nitram
This Cannes 2021 debut delves deeper into Martin's motives, looking at the case from a broader lens. Martin's background, people around him, interests, all of this is encapsulated, making the audience understand more about the real reason behind the incident such as to better understand the different perspectives of the incident. job.
Salenhanh – Product review blog
Address: 115 Nguyen Van Qua, Tan Hung Thuan Ward, District 12, Ho Chi Minh City
Website: https://salenhanh.com/en
Mail: Salenhanh.com@gmail.com
#salenhanh #Reviewsalenhanh