Kyung Soo Jin began to be known as one of the Korean actresses thanks to her role as young Han Ji Won in The Equator Man. In the following years, he received offers to act in several television series as a supporting actor. Judging by her work in the Korean entertainment industry, Kyung Soo Jin is not a new actress.
She has traveled extensively in the entertainment world as a model, actress and guest star in several Korean variety shows. Throughout his acting career, Kyung Soo Jin has starred in many serial dramas.
Well, in this article you will find 10 dramas by Kyung Soo Jin that are very interesting to watch.
Movie Mouse (2021)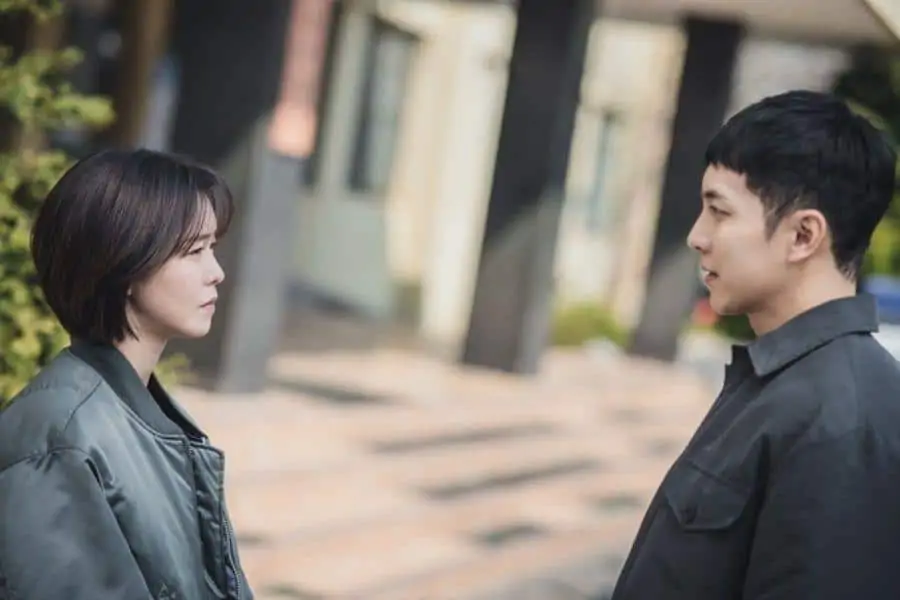 Release year: 2021
Genre: Crime, Horror, Suspense, Mystery
Network: tvN
Produce: HIGROUND Studio Invictus
Directed by: Choi Joon Bae
Episodes: 20
Actors: Lee Seung Gi, Lee Hee Jun, Park Ju Hyeon, Kyung Soo Jin
Nicknamed Sherlock Hong Joo, Kyung Soo Jin plays a central role in this film by director Choi Joon Bae. The 33-year-old actress plays a producer on a television show that investigates an unsolved criminal case.
PD Choi Hong Joo turns out to have a mysterious past. In addition to his relationship with Han Seo Joon (Ahn Jae Wook), the serial killer, he also dated Seong Yohan (Kwon Hwa Won) and had a child with him.
As for Mouse, this suspenseful movie is really shrouded in mystery and horror. Unexpected details often appear, making the audience not want to miss the drama. Mouse tells about the research that discovered dangerous predatory genes in the human body.
This drama brings together two of Korea's top actors, Lee Seung Gi and Lee Hee Jun. There is also a young actress Park Ju Hyeon becoming one of the main characters in this drama.
Movie Train (2020)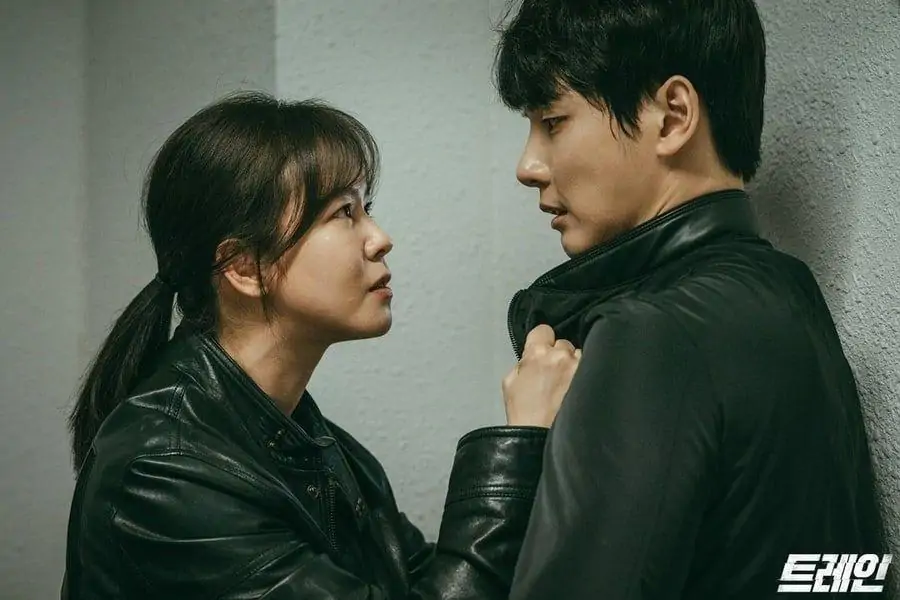 Release year: 2020
Genre: Horror, Mystery, Crime, Science Fiction
Network: OCN
Produce: doFRAME
Directed by: Lee Seung Hoon
Episodes: 12
Actors: Yoon Shi Yoon , Kyung Soo Jin, Shin So Yeol
Kyung Soo Jin has been chosen as the actress to play the female lead in the drama "Train" broadcast from July to August 2020. Co-starring with actor Yoon Shi Yoon, Kyung Soo Jin plays Prosecutor Han Seo. Kyeong, who chases serial killers into a parallel world.
Train is a sci-fi fantasy film that tells the mystery of a murder in an old abandoned station. The murder case involves parallel worlds so in the process he has to explore two worlds to be able to uncover the gruesome case.
Movie Joseon Survival (2019)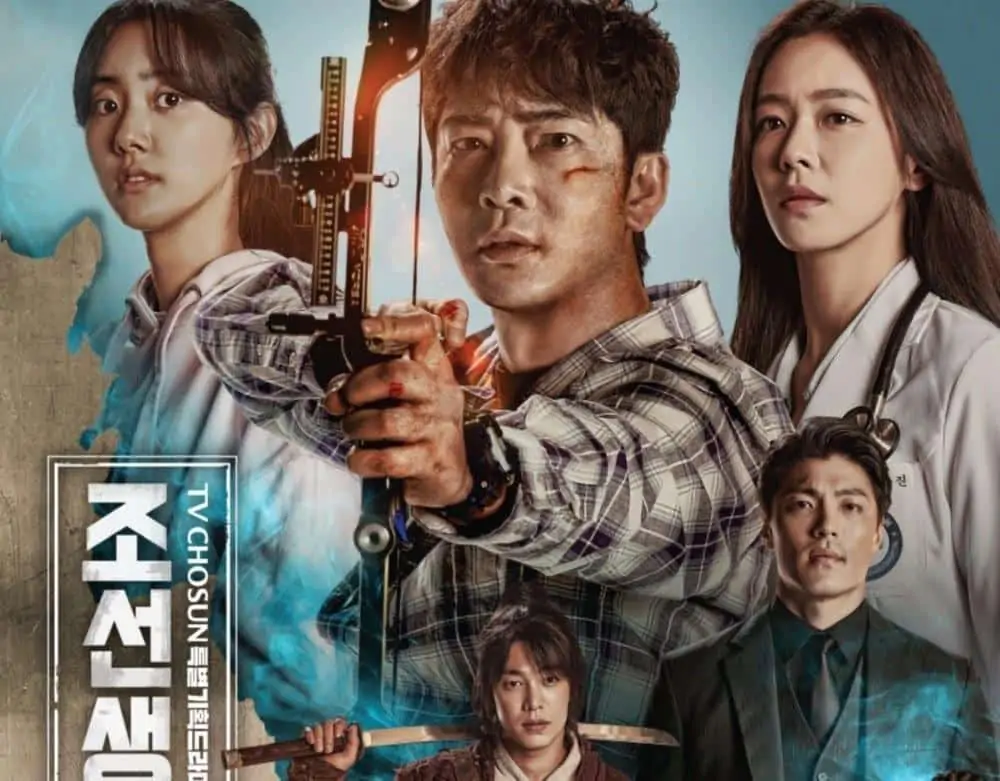 Release year: 2019
Genre: Drama, History, Fantasy
Network: TV Chosun
Produce: Huayi Brothers Korea, Lotte Cultureworks
Directed by: Jang Yong Woo
Episodes: 16
Actors: Kang Ji Hwan, Kyung Soo Jin, Song Won Seok, Park Se Wan, Lee Jae Yoon, Han Jae Seok, Yoo Ji Min
In this movie, Kyung Soo Jin is paired with actor Kang Ji Hwan. She plays the role of Lee Hye Jin, the first love of Han Jeong Rok (Kang Ji Hwan). Their relationship did not go well. Amidst Jung Rok's adversity, an already established relationship was established.
However, the two met after 7 years apart and Hye Jin is living in the rehabilitation department at a hospital. About the drama Joseon Survival, this fantasy drama is about Han Jung Rok (Kang Ji Hwan), who travels through time to the year 1562.
At that time, he meets a historical figure, Im Kkeok Jeong (Song Won Seok), who is smart and handsome. Kkeok Jeong and Jung Rok are two different actors in the Joseon era who created a miracle that changed the future.
Movie Meloholic (2017)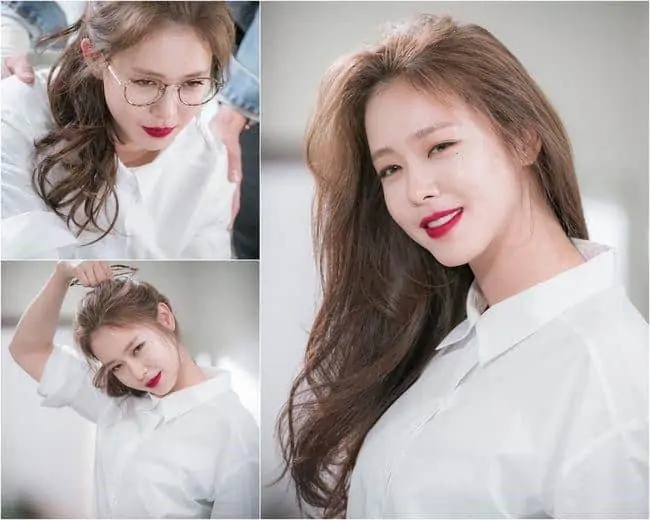 Release year: 2017
Genre: Drama, Romance, Comedy, Fantasy, Mystery
Network: OCN VIKI
Produce: KBS Media
Directed by: Song Hyeon Wook
Episodes: 10
Actors: Jeong Yun Ho, Kyung Soo Jin
This time as a singer and member of TVXQ, Jeong Yun Ho is paired with Kyung Soo Jin. In this fantasy drama dealing with mental health issues, Kyung Soo Jin plays Han Ye Ri.
It is said that Yoo Eun Ho (Jeong Yun Ho) is a man endowed with a special ability that is the ability to read people's minds with just the touch of his hand.
This is what makes it difficult for Eun Ho to open up to others because he knows well what's in everyone's mind.
However, Ye Ri is an exception. The girl turns out to have multiple personalities unlike those she meets. Ye Ri surprised Eun Ho. Because he's saying what's on his mind without trying to hide or cover anything up.
House of Bluebirds (2015)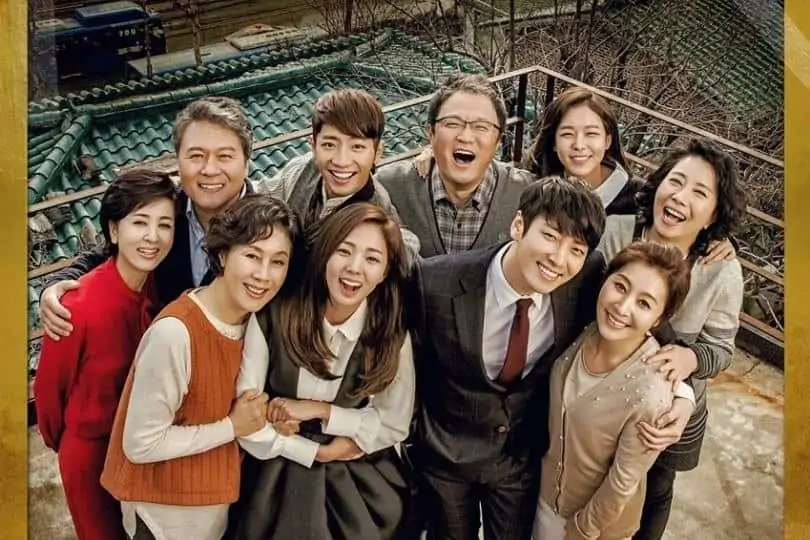 Release year: 2015
Genre: Romance, Drama
Network: KBS
Produce: Hidden Picture Media
Directed by: Ji Byeong Hyeon
Episodes: 50
Actors: Lee Joon Hyeok, Chae Soo Bin, Lee Sang Yeob, Kyung Soo Jin
House of Bluebird tells the story of a close brotherly relationship despite not having the same bloodline. The plot of House Of Bluebird tells about the hope of parents for their children to get a decent job with a high salary after graduating from college.
Kyung Soo Jin was cast as Kang Young Joo, a former teacher who plunges into the world of screenwriting and best friend of Eun Soo (Chae Soo Bin), who has feelings for Jin Wan (Lee Joon Hyeok). House of Bluebird gathers a series of other top Korean actresses such as Choi Myeong Gil, Jeong Jae Soon, Cheon Ho Jin and many others.
Movie Plus Nine Boys (2014)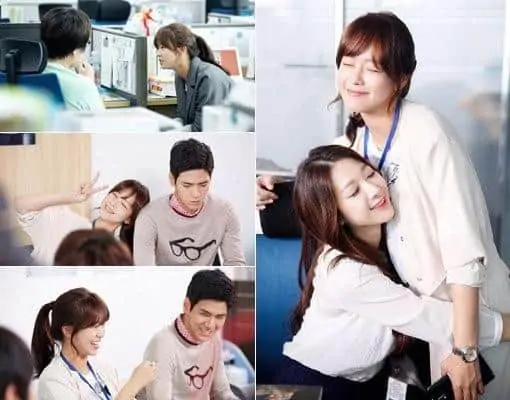 Release year: 2014
Genre: Romance, Comedy
Network: tvN
Directed by: Yoo Hak Chan
Episodes: 14
Actors: Kim Young Kwang, Oh Jeong Se, Yook Seong Jae, Choi Ro Woonm Kyung Soo Jin
Also known as Boys Whose Aged End In Nine, this romantic drama plot revolves around the lives of four men of different ages. They are Kang Dong Gu (Choi Ro Woon), Kang Min Goo (Yook Seong Jae), Kang Jin Goo (Kim Young Kwang) and Goo Gwang Soo (Oh Jeong Se).
Four men with a 10-year age difference are entangled in a relationship with a woman named Ma Se Young (Kyung Soo Jin). Overall, this movie revolves around the journey of love, work and how men have fun.
Behind the lives of men of different ages, the director highlights how the four men deal with the challenges and setbacks that come their way.
TV Novel: Eun Hui (2013)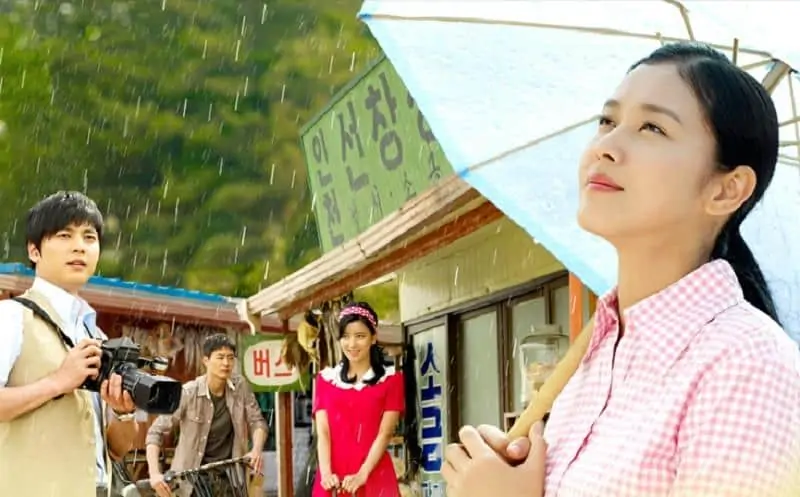 Release year: 2013
Genre: Romance, Family, Drama
Network: KBS2
Directed by: Han Cheol Kyeong
Episodes: 140
Actors: Kyung Soo Jin, Jeong Mi Jin
TV Novel: Eun Hui is a drama set in the 1950s Korean War. It is said that at that time a man was killed. This man's death has sparked animosity between the three families. Kim Eun Heui's (Kyung Soo Jin) father is accused of being the mastermind behind the case.
Since then, Eun Hui has been regularly mocked by those around him. The only person who is good to Eun Hui is Im Seong Jae (Lee Joon). He loves Eun Hui, however, his past prevents him from getting close to Eun Hui.
Things become more complicated when Seon Jae is taken care of by Cha Seok Goo, who later discovers that he is the real killer of the poor man.
Movie Secret Love Affair (2014)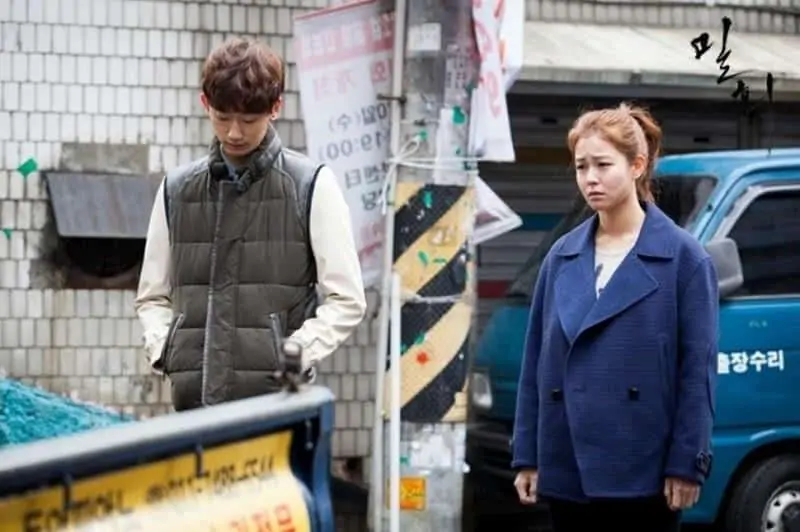 Release year: 2014
Genre: Romance, Drama
Network: JTBC
Produce: Drama House
Directed by: Ahn Pan Seok
Episodes: 16
Actors: Kim Hee Ae, Yoo Ah In
Secret Love Affairs tells the story of the romantic relationship that exists between Oh Hye Won (Kim Hee Ae), a planning director at the Seo Han Arts Foundation, and Lee Seon Jae (Yoo Ah In), a pianist. genius. The two are very far apart in age. Oh Hye Won is only 40 years old, while Lee Seon Jae is still in her 20s.
Kyung Soo Jin plays Park Da Mi. She and Seon Jae have been friends since high school and since then Da Mi likes Seon Jae and supports his pianist career. For Da Mi, Seon Jae is everything. However, not with Seon Jae.
Seon Jae fell in love with Oh Hye Won many years older than him. Oh Hye Won he loves more than Da Mi who has been in love with Seon Jae for a long time.
Movie Weightlifting Fairy Kim Bok Joo (2017)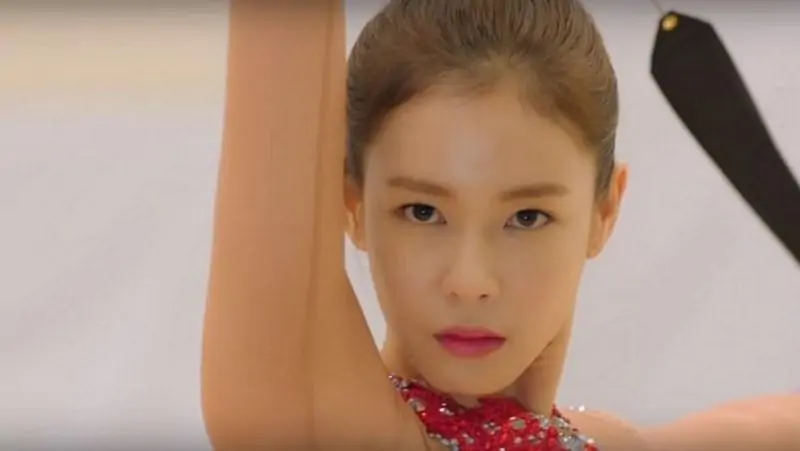 Release year: 2017
Genre: Drama, Comedy, Romance
Network: MBC
Produce: Chorokbaem Media
Directed by: Hyeon Jong
Episodes: 16
Actors: Lee Seong Kyeong, Nam Joo Hyeok, Lee Jae Yoon, Kyung Soo Jin
Playing the role of Song Shi Ho, the ex-girlfriend of Jeong Joon Hyeong (Nam Joo Hyuk), Kyung Soo Jin brilliantly portrayed the character of Shi Ho, a gymnast with a stressful life. He comes from a low-income family.
However, the family is very supportive of Shi Ho's career in gymnastics. Therefore, they are willing to sell their house to serve Shi Ho's practice. To focus on his career, he decided to choose Joon Hyeong and focus on pursuing his career.
However, unconsciously, he is always haunted by fear whenever he feels his body gain weight. The obligation of a gymnast to maintain weight causes Shi Ho to develop bulimia.
From the role of Kyung Soo Jin, we can see that Weightlifting Fairy Kim Bok Joo tells the story of the lives of athletes in several sports on their own. Jeong Joon Hyeong (Nam Joo Hyeok) is a swimmer, Kim Bok Joo is a weightlifter and Song Shi Ho is a gymnast.
This film highlights several aspects, in addition to the love story between Bok Joo and Joon Hyeong, the director did not forget to include in the story of the rivalry between athletes, the struggle to achieve the top position in the sport. sports.
Movie Untouchable (2017)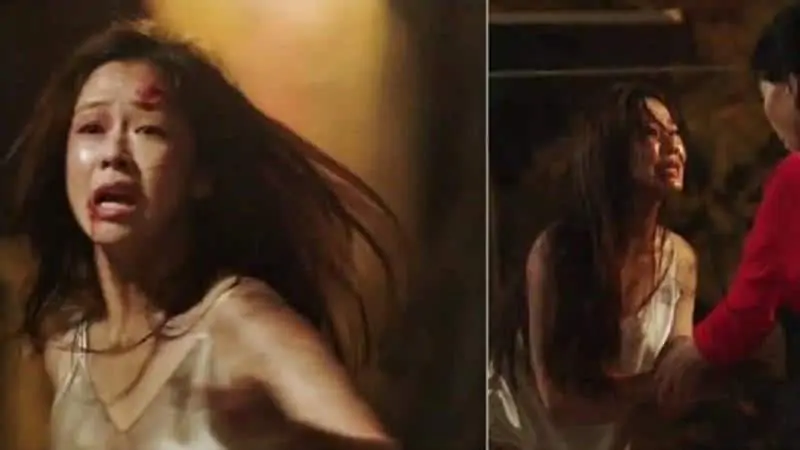 Release year: 2017
Genre: Action, Mystery, Horror, Drama
Network: JTBC
Produce: Drama House
Directed by: Jo Nam Gook
Episodes: 16
Actors: Jin Goo, Kim Seong Kyeon, Jeong Eun Ji, Go Joon Hee
Untouchable tells the peaceful story of a Korean chaebol family named Jang living in Bukcheon. This family is known as the richest family up to 3 generations.
Jang Joon Seo recounts being the third child of the Jang family. He is married to Yoon Jeong Hee (Kyung Soo Jin). Unfortunately, the wife he loved died mysteriously murdered by someone. Jang Joon Seo, who is grieving over his wife's death, is determined to solve the case of Jeong Hee's murder.
Those are the 10 dramas of Kyung Soo Jin that you should not miss. This is only part of it. There are still some equally attractive TV series titles. Well, if you are interested in the above reviews, you can, just watch the dramas to satisfy your curiosity.
Ah yes, if you like this actress' acting then don't forget to follow her movies. Kyung Soo Jin is credited with starring in several titles, including Horror Story 3, Meet Sohee, The Girl's Ghost, The King's Case Note, and others.
Salenhanh – Product review blog
Address: 115 Nguyen Van Qua, Tan Hung Thuan Ward, District 12, Ho Chi Minh City
Website: https://salenhanh.com
Mail: Salenhanh.com@gmail.com
#salenhanh #Reviewsalenhanh