' Kuthiraivaal' is a film that will be screened in 2021 at the Berlin Critics' Film Festival. This film is one of the films of the psychological-drama genre from India and is the debut product of two directors: Manoj Leonel Jahson and Shyam Sunder.
Starring Kalaiyarasan, Anjali Patil, Sowmya Jaganmurthy, Anand Sami and Chetan, 'Kuthiraivaal' includes magical realist elements such as man with a horse's tail, a horse without a tail, and the sky with the sun and moon appear at the same time. alike. Incorporating a lot of nonsense, this film received mixed reviews from critics as well as audiences. If you are a fan of movies from India, let's learn about this newly released movie with Salenhanh.com right away.
Trailer film Kuthiraivaal
Summary of the movie Kuthiraivaal
Saravanan (Kalaiyaras) is a 38-year-old alcoholic banker who calls himself Freud. One day, Saravanan woke up and found herself wearing a long and beautiful ponytail. He is confused and suspects that this incident has something to do with his dream last night where he saw a horse without a tail in a large forest .
To find out the mystery behind the ponytail, he sets out on a journey through his dreams, illusions, and memories. Along the way, he meets some equally strange characters to find answers to his ponytail.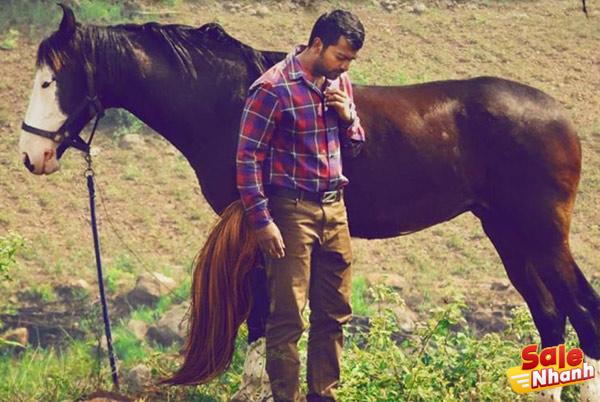 Kuthiraivaal is full of interesting nonsense
Right from the beginning of the film, 'Kuthiraivaal' creates a series of meaningless scenes. Opening up to a beautiful view and a horse without a tail, Saravanan then wakes up to find that the ponytails are not appearing in a dream but are actually lying on her own body. Strange isn't it?
This exciting opening scene initially intrigued every audience. What really happened to Saravanan? He didn't even know if he was awake or dreaming. In the end, the main character tries to figure out why this is happening to him. He also meets a grandmother under the shade of a tree, who is said to be able to read dreams.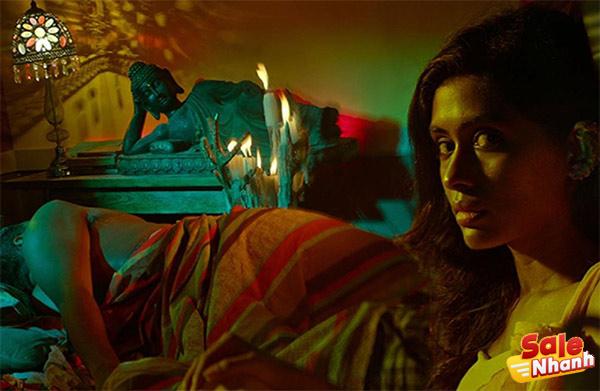 On her journey, Saravanan then began to look back and follow her dreams. However, his life turned out to be too boring even though it was filled with unique characters around him. There's his quirky neighbor named Babu (Chetan) who talks about his love for dogs, or the cigarette man on the street who always scratches his armpits when he's not serving customers.
The main character is also confused by repeatedly calling himself Freud. He is acting strangely like he is not his true self at work or when meeting people who later want to help interpret strange dreams.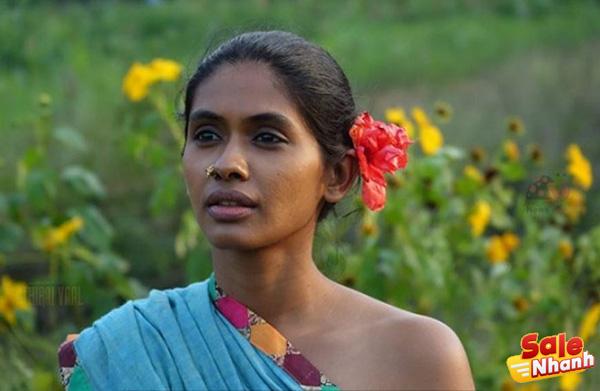 (Source: Salenhanh.com)
Hidden messages through good stories
Although quite confusing and full of fantasy, 'Kuthiraivaal' is one of those Indian movies that is interesting and dares to explore one's existence through nonsense. The film itself was inspired by Franz Kafka's novel Metamorphosis, so it's not surprising that some pretty "silly" stuff was included in 'Kuthiraivaal' as well.
Throughout the film, the audience will be asked questions about various things. Through the character of Saravanan, we can also see how a person seeks meaning from the life he is living. Not only about the "tail", this movie also tells about the journey to find the meaning of life. How he makes peace with his traumatic childhood in the village, how he lives a life of boring routines with no purpose, and how lonely the protagonist is without a shadow accompanying women.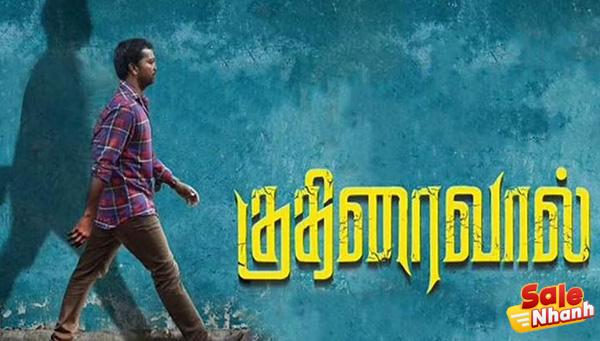 In other words, this movie contains many messages that can be conveyed in their own way. Each audience will certainly have a different understanding of the search that Saravanan made. Helped by a bunch of unique characters, 'Kuthiraivaal' will be an interesting movie.
However, the big point that Review salenhanh found in this movie is that the acting of the characters is still quite stiff and cannot express the emotions in each conversation. The characters seem to live separately and the rambling dialogue doesn't help the plot of the movie either. Unnecessary scenes appear frequently, such as one of the characters giving a presentation about climate change, or a professor talking about the connection between dreams and mathematical illusions, or even about a person. women suddenly disappear when stoned.
Conclusion of the movie Kuthiraivaal
Basically, 'Kuthiraivaal' is not a highly rational movie. From the point of view of roundabout photography to the plot full of absurd elements, of course only the audience can decide for themselves whether Kuthiraivaal is a good movie or not.
Even so, the poetic and evocative narrative, as well as the theme of the story that could have been done better for the casual audience, is the added value of this film. So Salenhanh thinks it's not bad if you add another unique Indian movie to the one you want to see.
Salenhanh – Product review blog
Address: 115 Nguyen Van Qua, Tan Hung Thuan Ward, District 12, Ho Chi Minh
Website: https://salenhanh.com/en
Mail: Salenhanh.com@gmail.com
#salenhanh #Reviewsalenhanh