There are quite a few Korean actresses with charming beauty and acting talent. They seem to be competing to captivate viewers with all their might. Among these actresses, the name Kim So Hyun must be very familiar.
This sweet girl born on June 4, 1999 started her career at a very young age. Born in Australia, little Kim So Hyun came to Korea when she was 5 years old. She began her career in 2006 as a child actress. Since then, her acting skills have not stopped growing.
Her name began to have a place in the hearts of Korean drama fans since participating in the drama "Moon Embracing the Sun" in 2012. Impressively appearing in the drama, Kim So Hyun returned. with a sad and tragic role in the Missing You series.
The drama "Missing You" aired in 2013 brought Kim So Hyun's name to a wider audience. She was even dubbed the National Little Sister by the Korean public.
Since then, some roles in long-running dramas such as waiting in line for her to play. Her sweet and sad face is not only a bestseller for sad dramas. Kim So Hyun has also acted a few times in comedy dramas.
How? Want to know which dramas starring Kim So Hyun? Check out the review of the best Kim So Hyun dramas that you have read and compiled for you.
The Moon That Embraces the Sun (2012)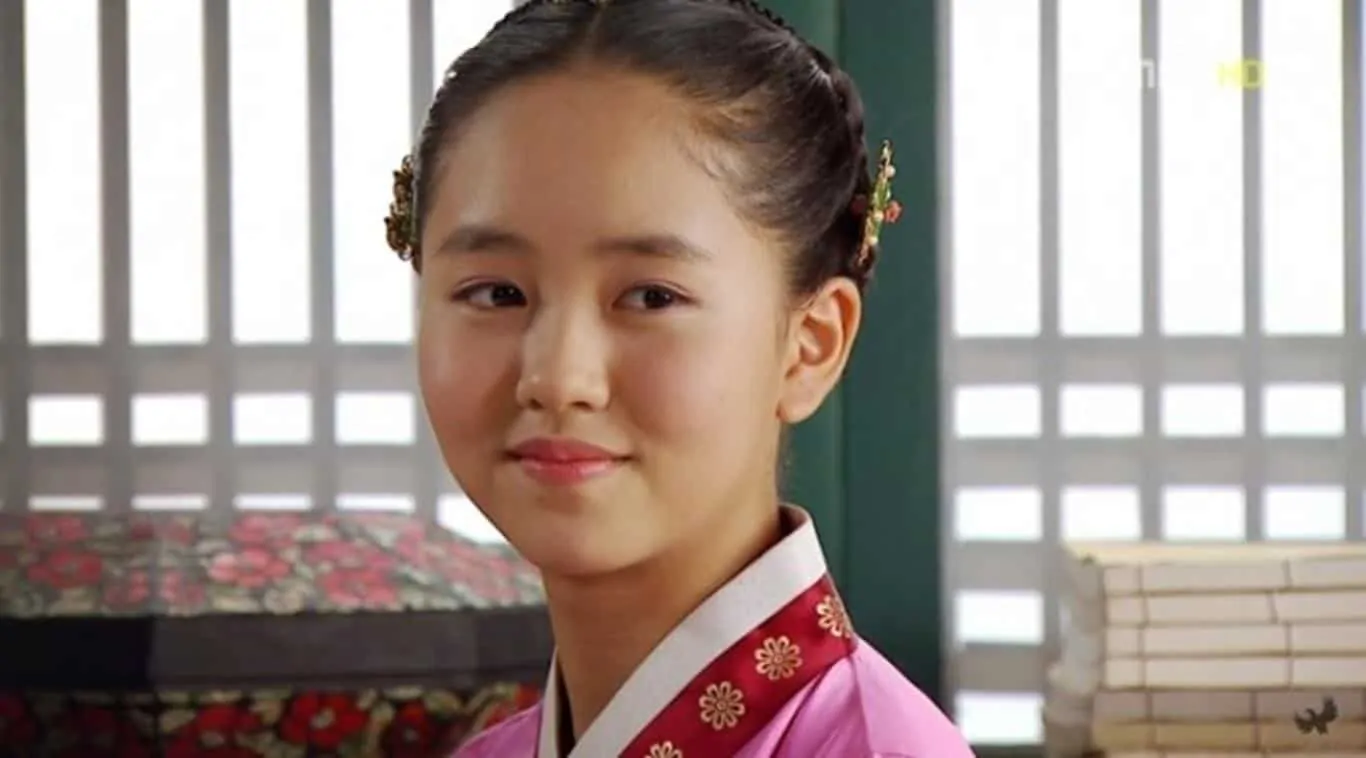 Release year: 2012
Genre: Fantasy, Drama, Romance
Produce: Pan Entertainment
Directed by: Kim Do-hoon, Lee Seong-jun
Actors: Kim Soo-hyun, Han Ga-in, Jung Il-woo, Kim Min-seo
The movie with the background of the ancient Korean kingdom starring Kim Soo Hyun (Lee Hwon), Han Ga In (Heo Yeon Woo), Jung Il Woo (Crown Prince Yangmyung) and Kim Min Seo (Yoon Bo). Kyung). In this drama, Kim So Hyun plays a young Yoon Bo Kyung.
She is the daughter of a prime minister with a treacherous nature. He used various ways to win the prince's heart. Unfortunately, she couldn't get the man of her dreams. Although not the main character, his role is very important and attractive in this movie.
Love Again (2012)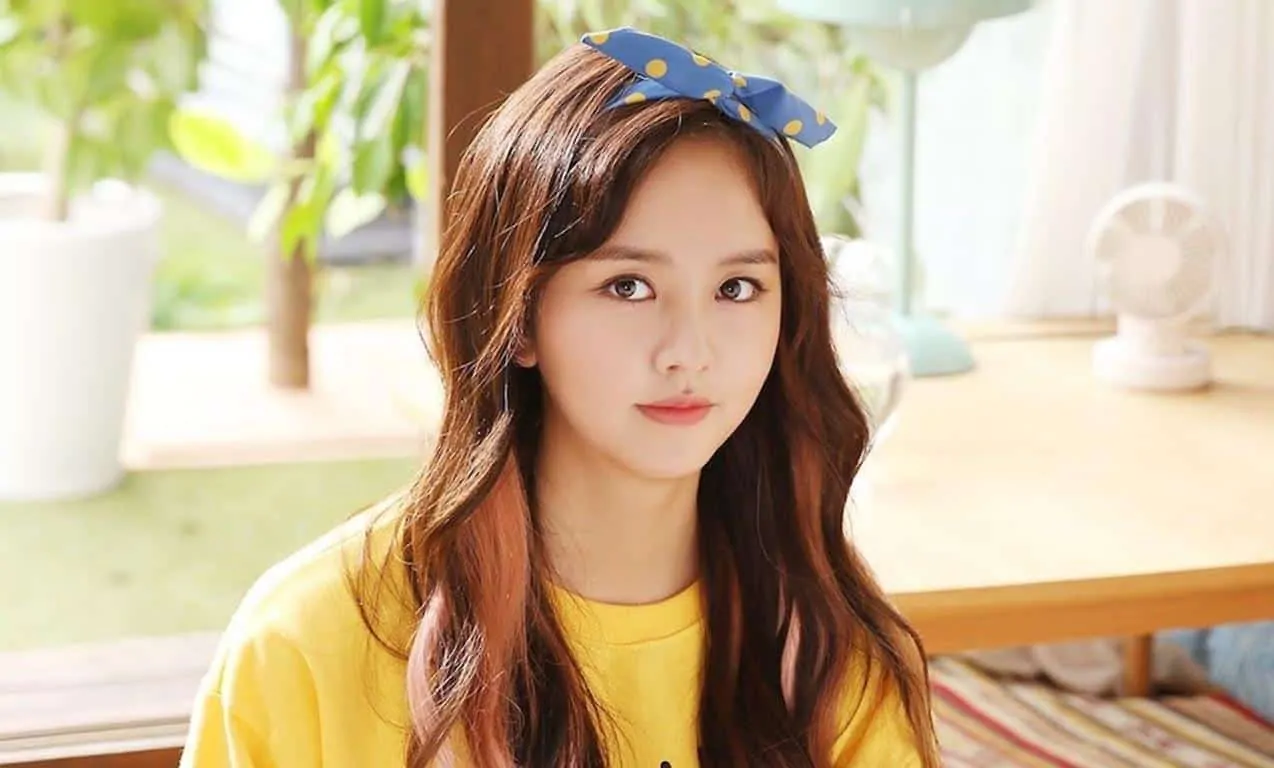 Release year: 2012
Genre: Romance
Produce: Drama House
Directed by: Hwang In-roi
Actors: Kim Ji-soo, Ryu Jung-han, Choi Cheol-ho, Lee Ah-hyun
Still the same year of debut, this time Kim So Hyun participated in the long-running drama called Love Again. Although still not taking on the main role, in Love Again, Kim So Hyun also got a pretty important role. She plays the role of Jung Yoo Ri, the daughter of Im Ji Hyun, the main character in this drama.
With a young age, in this drama, Kim So Hyun can act well with seniors like Kim Ji Soo like Im Ji Hyun, Ryu Jung Han, and Choi Cheol Ho.
Missing You / I Miss You (2012)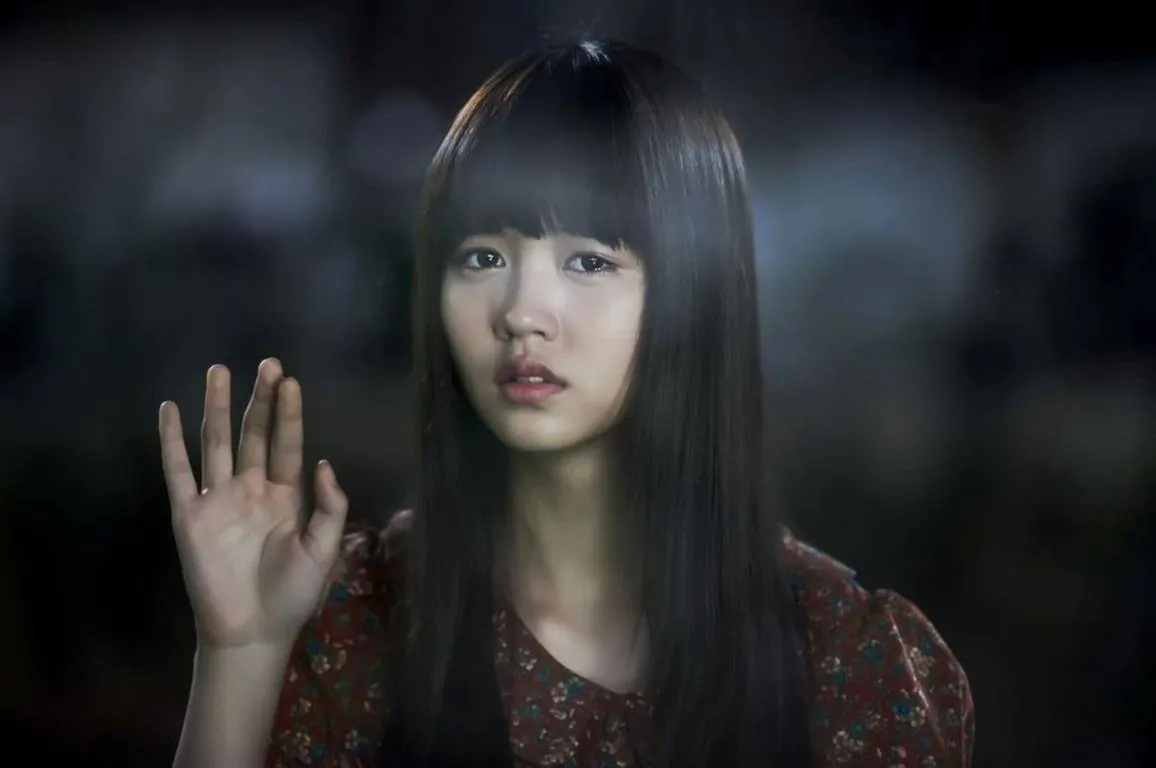 Release year: 2012
Genre: Romance, Drama, Crime
Produce: Lee Jae-dong, Park Jae-beom
Directed by: Lee Jae-dong, Park Jae-beom
Actors: Yoon Eun-hye, Park Yoochun, Yoo Seung-ho
Are you a fan of dramas with heartbreaking plots? Then don't miss this Kim So Hyun drama! Thanks to acting in Missing You or I Miss You, Kim So Hyun's acting ability became even more important.
In this drama starring Park Yoo Chun (Han Jung Woo), Yoon Eun Hye (Lee Soo Yeon) and Yoo Seung Hoo (Kang Hyung Joon / Harry), Kim So Hyun plays a young Lee Soo Yeon. She is a young woman with a heartbreaking sad story. Curious? Don't forget to prepare tissues before watching!
I Can Hear Your Voice (2013)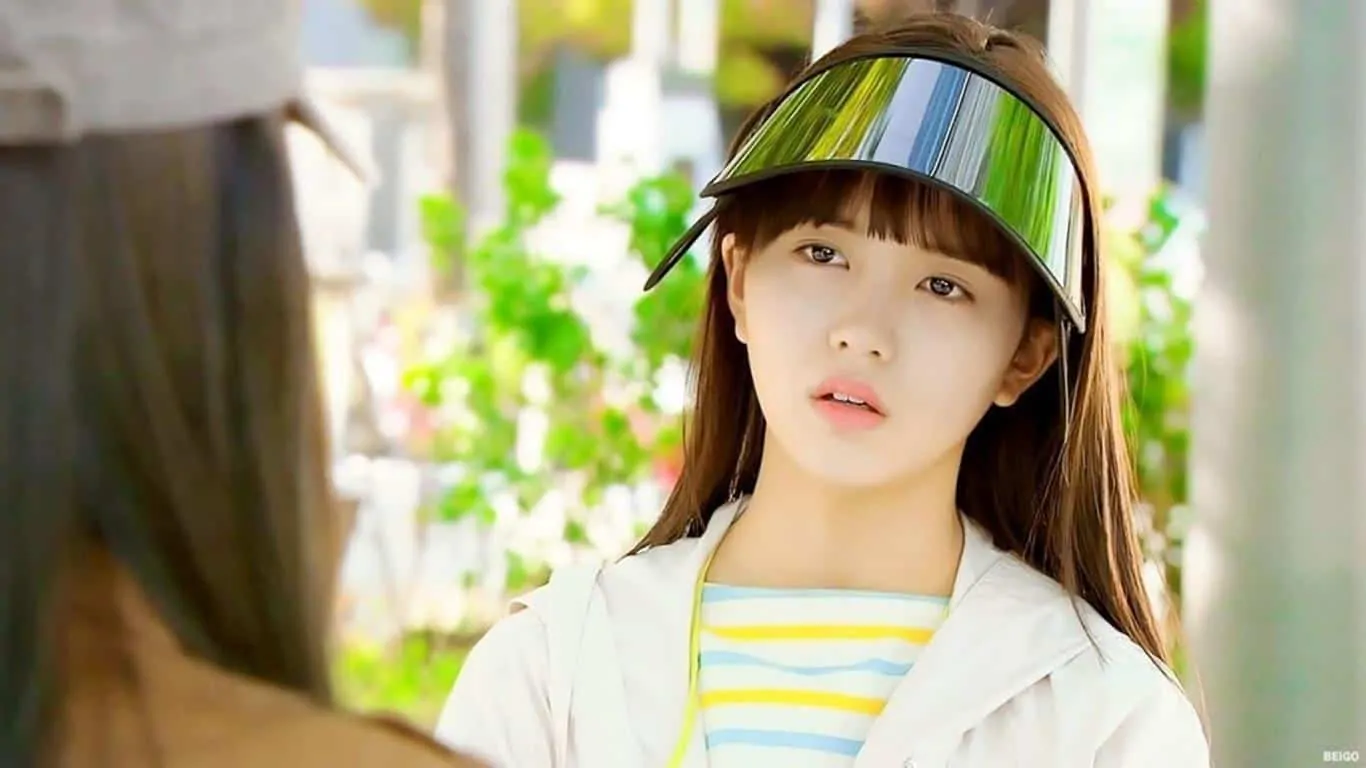 Release year : 2013
Genre: Drama, Fantasy, Romance
Produce : Doremi Entertainment, Kim Jong-hak Production
Directed by: Jo Soo-won
Actors: Lee Jong-suk, Lee Bo-young, Yoon Sang-hyun
You can also enjoy Kim So Hyun's acting in the series I Can Hear Your Voice which aired in 2013. Here, he once again plays the main character but a younger version.
The film starring Lee Jong Suk (Park Soo Ha) and Lee Bo Young (Jang Hye Sung) tells the story of one person's special ability to read other people's minds. Here, Kim So Hyun plays the young Jang Hye Sung. How's the acting? Don't miss this one drama.
Who Are You – School 2015 (2015)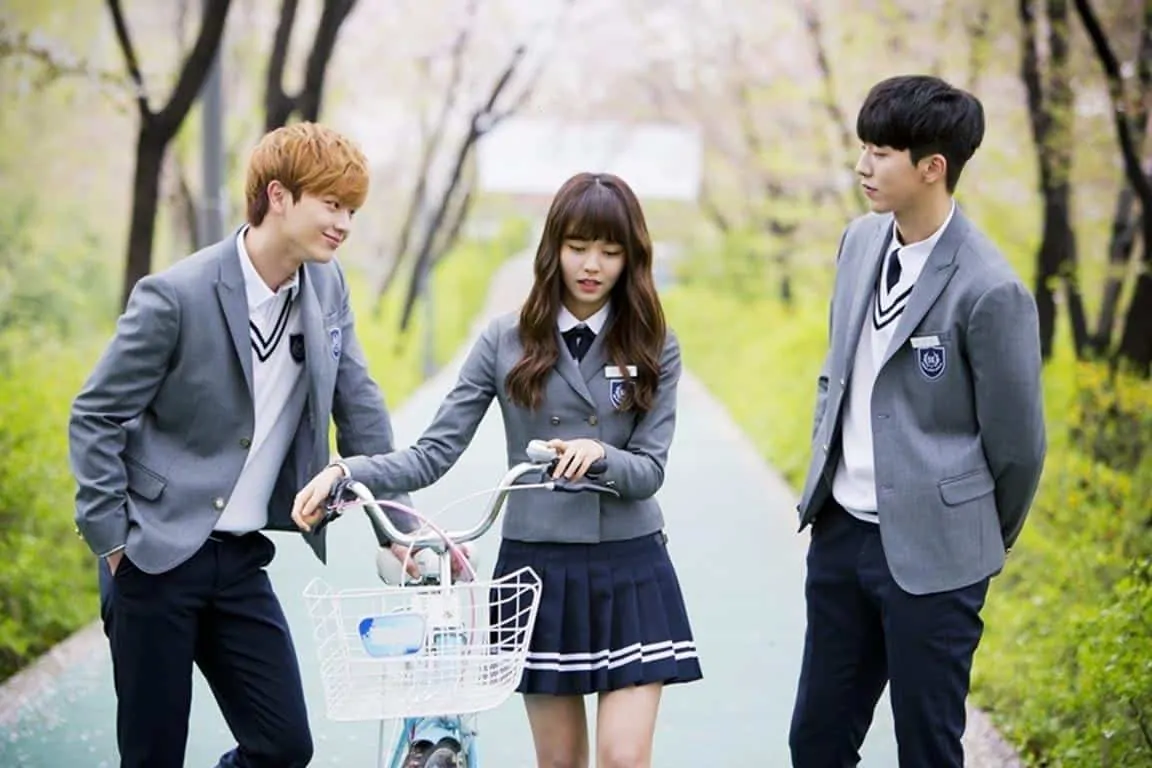 Release year : 2015
Genre: Teen, Mystery
Produce : School 2015 Culture Industry Co., Ltd., SM Life Design Group
Directed by: Baek Sang-hoon, Kim Sung-yoon
Actors: Nam Joo-hyuk, Kim So-hyun, Yook Sung-jae
In 2015 Kim So Hyun participated in the long-running drama called Who Are You – School 2015. Interestingly, in this drama, Kim Sho Hyun plays two roles as twins with different personalities who have been separated for a long time. The two playing characters are Go Eun Byul and Lee Eun Bi.
Kim So Hyun's acting skills are really like being tested in this drama. She has to play the two roles of brave Go Eun Byul and kind Lee Eun Bi. Can Kim So Hyun play it well?
Bring It On, Ghost! – Lets Fight, Ghost! (2016)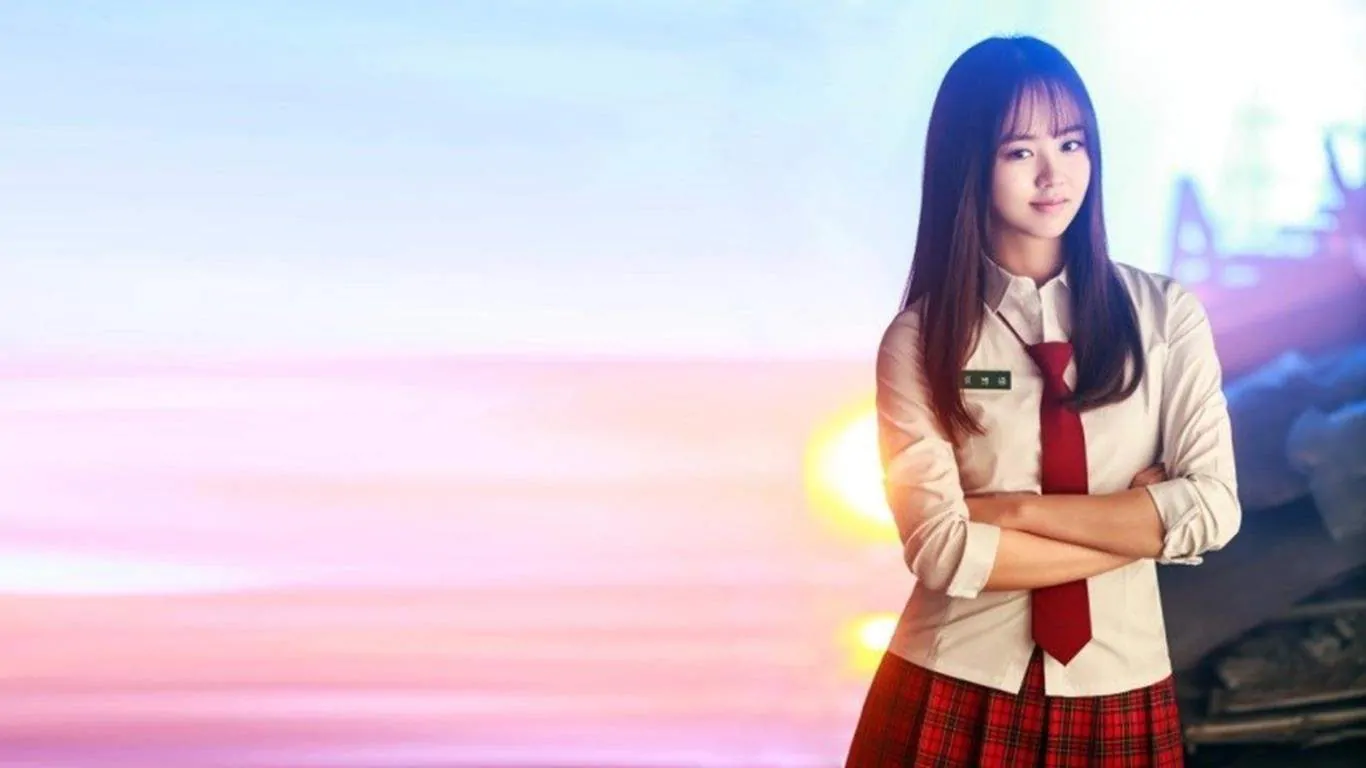 Release year : 2016
Genre: Mystery Comedy Horror
Produce : Creative Leaders Group 8
Directed by: Park Joon Hwa and Myung Hyun Woo
Actors: Taecyeon, Kim So Hyun and Kwon Yul
Quite different from some of Kim So Hyun's previous dramas, Mang It On, Ghost! fantasy horror comedy genre. As the ghost of a schoolgirl who died 5 years ago, Kim So Hyun is far from scary. Instead, he was asked to play the role of a sly, nosy, spoiled, and cheerful ghost.
Besides, he doesn't stop to find out the truth about his death. In this drama, Kim So Hyun collided with Kwon Yool and Ok Taec Yeon.
Reset (2014)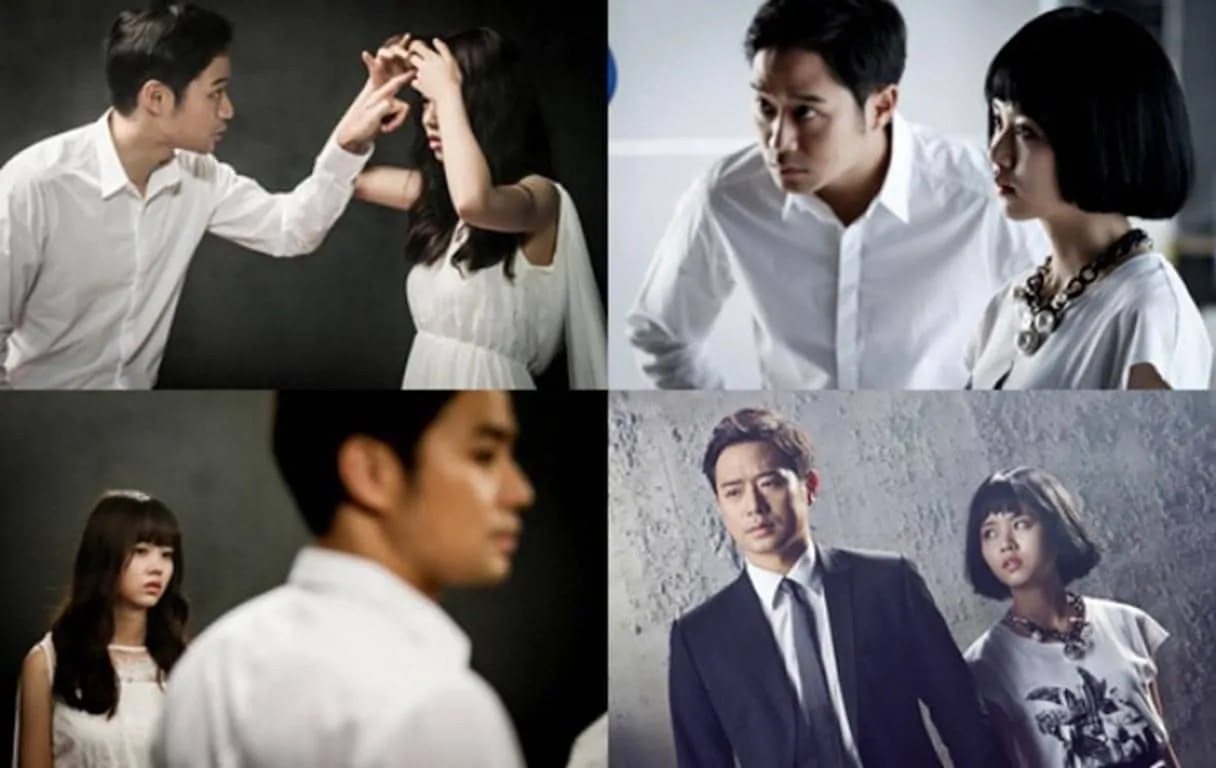 Release year: 2014
Genre: Crime Drama, Mystery, Horror
Produce: MiiN Pictures
Directed by: Jang Hyuk-rin
Actors: Chun Jung-myung, Kim So-hyun
Before playing the role of twins with different personalities in School 2015, Kim So Hyun played a "double" role in the series Reset that was broadcast in 2014. The difference is that in this drama she plays. the two roles live at different times.
The first is Seung Hee, Cha Woo Jin's first love played by Chun Jung Myung and Jo Eun Bi, a naughty schoolgirl who is involved in a case. Both can be played by Kim So Hyun.
Radio Romance (2018)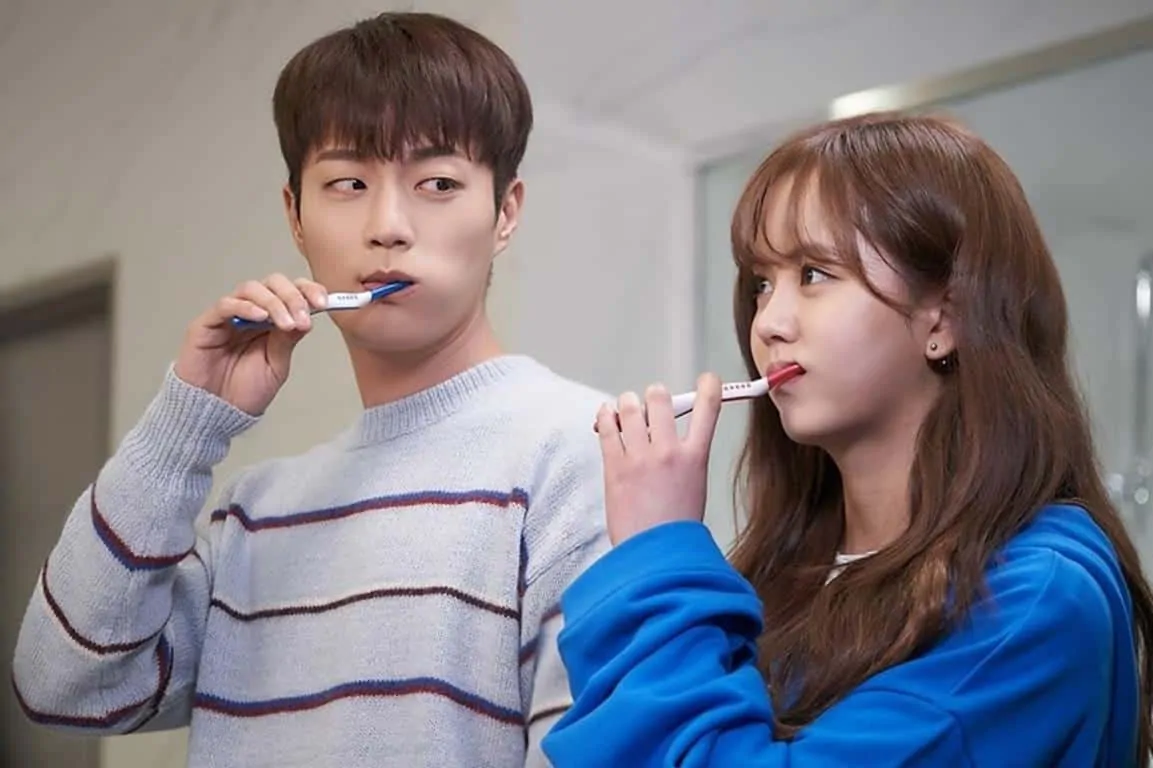 Release year: 2018
Genre: Romance
Production: Urban Works Media, Plusis Media
Directed by: Kim Shin-il
Actors: Yoon Doo-joon, Kim So-hyun, Yoon Park, Yura
No longer playing a teenage girl, in the drama "Radio Romance", Kim So Hyun plays an adult woman named Song Geu Rim. It is said that he is the scriptwriter for a radio show hosted by Ji Soo Ho.
Ji Soo Ho herself is played by Yoon Do Joon flexibly. The impression of children and teenage girls is not easily separated from Kim So Hyun. But in the movie Radio Romance, he proved it.
Ruler: Master of The Mask (2017)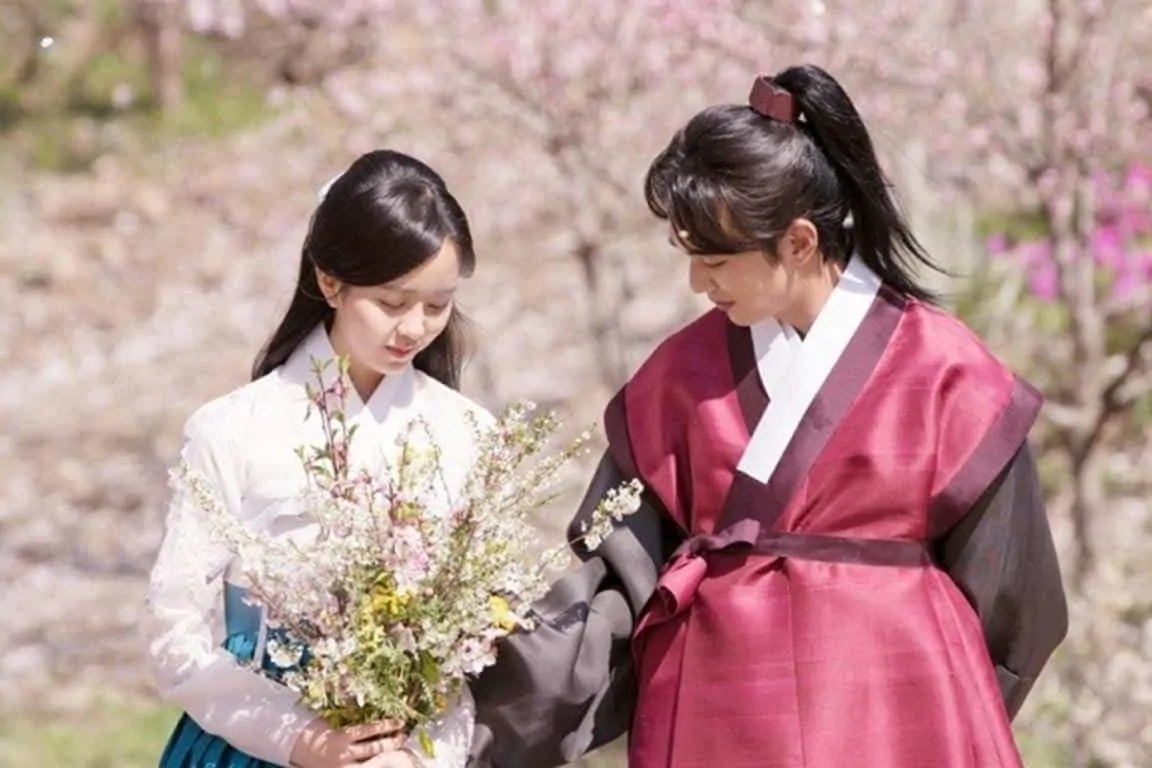 Release year : 2017
Genre: History, Politics, Drama
Produce: People Story Company, Huayi Brothers
Directed by: Noh Do-chul, Park Won-guk
Actors: Kim So-hyun, Yoo Seung-ho, Kim Myung-soo
In this drama, Kim So Hyun reunited with Yoo Seung Ho after working together a few years earlier in the movie I Miss You. Master of the Mask itself is a royal-themed drama with love stories.
The romance created between Kim So Hyun as Han Ga Eun and Yoo Seung Ho as Crown Prince Lee Sun adds sweetness to the plot. If you like Joseon-themed dramas, you can't miss this Kim So Hyun drama.
The Tale of Nokdu (2019)
Release year: 2019
Genre: Action, Comedy, History
Production: Production H, Monster Union
Directed by: Kim Dong-hwi
Actors: Kim So-hyun, Jang Dong-yoon, Kang Tae-oh
Still bearing the story theme in the royal era, The Tale of Nokdu is Kim So Hyun's next drama that you should not miss. This drama tells the story of Nok Du (Jang Dong Yoon), who witnesses his father and brother being killed by a group of female assassins.
Wanting revenge, Nok Du follows one of the assassins to the capital. That's when he meets Dong Dong Ju (Kim So Hyun). How will their story continue? You have to see it with your own eyes.
Love Alarm (2019)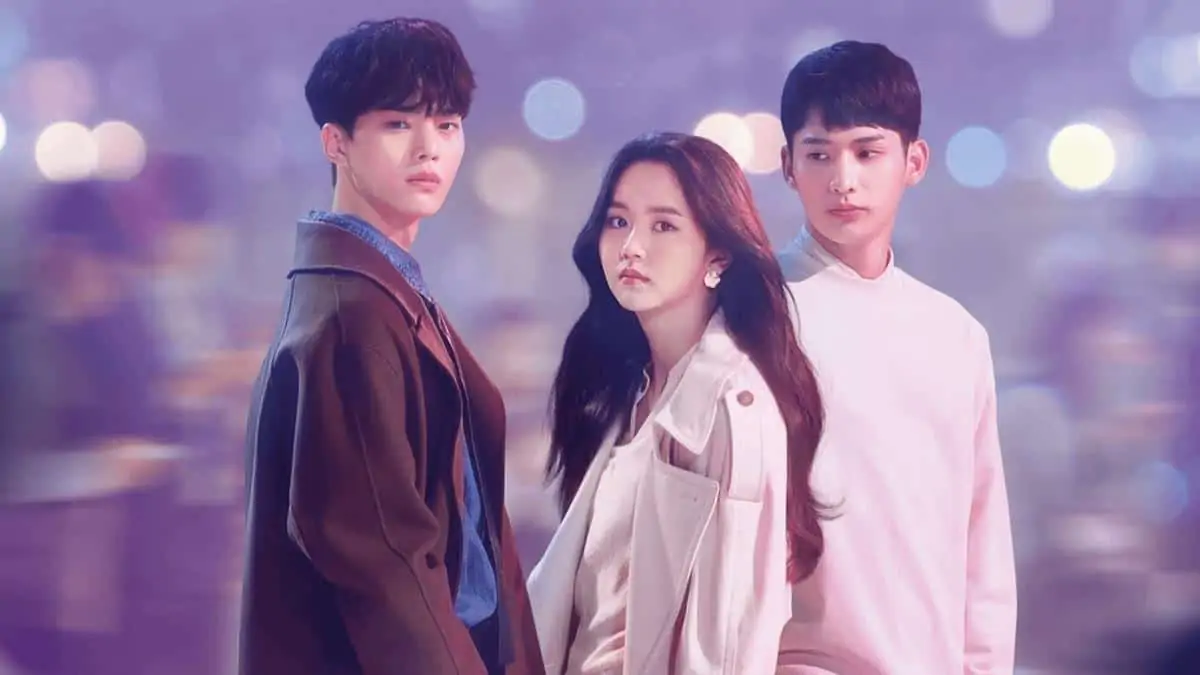 Release year : 2019
Genre: Friendship, Comedy, Romance, School, Youth, Drama
Produce : Netflix, Studio Dragon
Directed by: Lee Na-jung
Actors: Kim So-hyun, Song Kang, Jung Ga-ram
Although it only aired 8 episodes, the first season of "Love Alarm" seems to have captured the attention of the audience who love dramas. The film, starring Kim So-hyun, tells the story of the sophistication of an app to find love.
The way this application works is quite unique when it is possible to detect the emotions of people who like us with the application within a radius of 10 meters. In this drama, Kim So Hyun plays the role of Kim Jojo who is told as a girl who is loved by two men, Sun Oh and Hye Hyeong, who have been friends since childhood. Kim Jojo and Sun oh were dating, until they finally got into an accident, the end of this first season.
Love Alarm Season 2 (2021)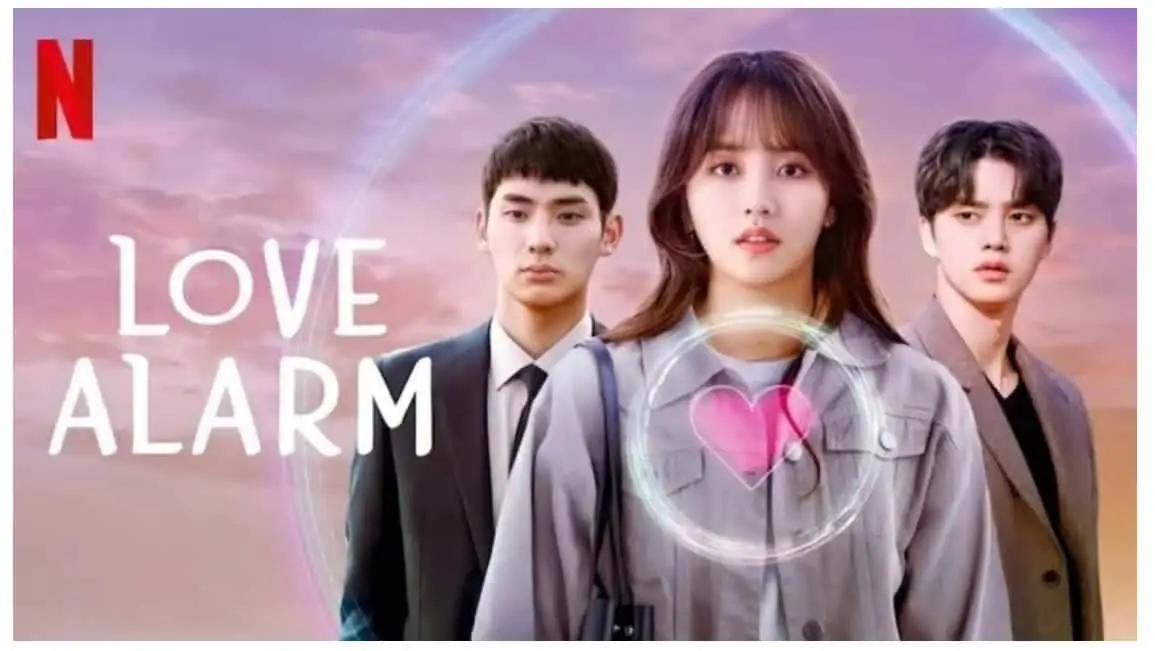 Release year: 2021
Genre: Romance, Drama
Produce: Netflix, Studio Dragon
Directed by: Kim Jin-woo
Actors: Kim So-hyun, Song Kang, Jung Ga-ram
After a long wait, the second season of Love Alarm is finally releasing on March 12, 2021. Fans must be curious about who finally landed Kim Jojo, given the season's ending. the first pretty hanging.
Comes with 6 episodes that are broadcast simultaneously on the Netflix platform, those who have watched the first season will not be surprised with the plot in season 2. Because, in contrast to the first season, it mainly tells the story. story of Kim Jojo and Sun Oh, in this season two Instead, many of them portray Song Kang or Sun Oh as the "sad boy". OH! Curious, right? Just watch the movie.
River Where The Moon Rises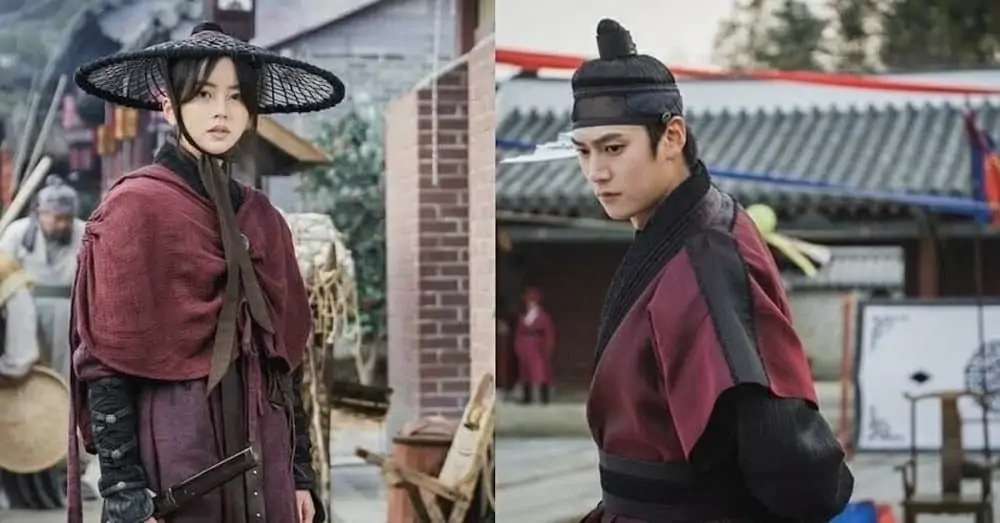 Release year: 2021
Genre: History
Produce: Winning Content
Directed by: Yoon Sang-ho
Actors: Kim So-hyun, Na In-woo, Lee Ji-hoon, Choi Yu-hwa
Not long after Love Alarm 2, Kim So Hyun returned to the small screen with the historical drama genre. Paired with a rising newcomer, Na In Woo, Kim So Hyun plays a Goguryeo royal princess named Pyeonggang.
Pyeonggang, who was kidnapped as a child and suffers from amnesia, is trained to be a formidable soldier by Goguryeo's own enemies, until finally fate brings him to On Dal, a man He was kind and lived a simple life.
The truth about who Pyeonggang really is then begins to unfold and a power struggle is inevitable. Here, you will be amazed at Kim So Hyun's acting and martial arts skills that are different from the drama projects she has participated in. So don't let you miss this one drama.
Kim So Hyun's dramas so far have been quite large. He also starred in the phenomenal series Goblin. In addition to serials, he has also starred in several series. Kim So Hyun's acting ability and pretty face are truly one's best assets in the entertainment industry.
Salenhanh – Product review blog
Address: 115 Nguyen Van Qua, Tan Hung Thuan Ward, District 12, Ho Chi Minh City
Website: https://salenhanh.com
Mail: Salenhanh.com@gmail.com
#salenhanh #Reviewsalenhanh