Kim Ji Hoon is an actor born in Seoul, Korea on May 9, 1981. He is a K-Pop trainee at SM Entertainment, he plans to become a Korean F4 with Yunho's TVXQ. If he continues as a trainee, then he will debut with the Super Junior members.
In the early 2000s, Ji Hoon graduated from SM Entertainment's Saturday Open Audition, known as SM Entertainment's toughest competition. Despite starting out as a VJ for the music show Hotline (2001), Ji Hoon tried his luck with his first foray into acting.
With that ability, Mr. Phim has won 6 awards out of 10 nominations he received. Ji Hoon received the highest attention when co-starring with Lee Joon Gi in "Flower of Evil" (2020). The following is a list of popular dramas starring Ji Hoon.
Movie Money Heist: Korea – Joint Economic Area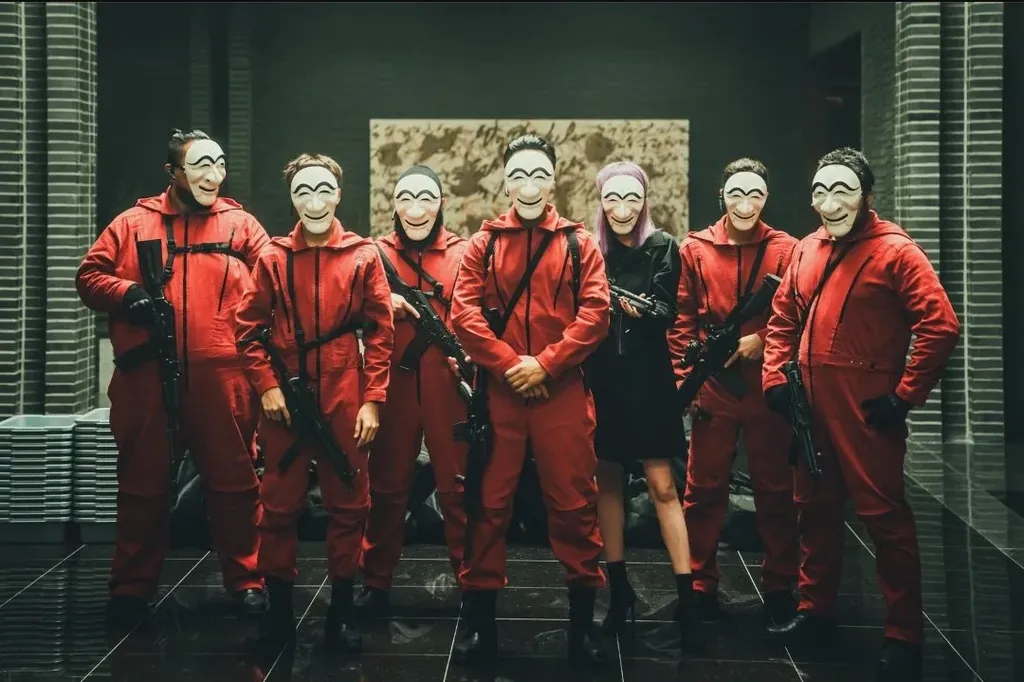 Release year 2022
Genre Action , Adventure , Crime , Drama
Produce BH Entertainment , Content Zium
Director Kim Hong Sun
Cast: Yoo Ji Tae Kim Yoon Jin Park Hae-soo Jeon Jong Seo Lee Won Jong Kim Ji Hoon Jang Yoon Jung Lee Hyun Woo Kim Ji Hoon Lee Gyu Ho Im Ji Yeon Kim Sung Oh
The professor (Yoo Ji Tae) masterminded the robbery of 4 trillion won. He has assembled a team with the same vision and mission.
The group consists of Berlin (Park Hae Soo), Tokyo (Jeon Jong Seo), Rio (Lee Hyun Woo), Moscow (Lee Won Jong), Denver (Kim Ji Hoon), Nairobi (Jang Yoon Ju), Helsinki (Kim Ji Hun). ), and Oslo (Lee Kyu Ho). Will they make 4 trillion won?
Movie Flower of Evil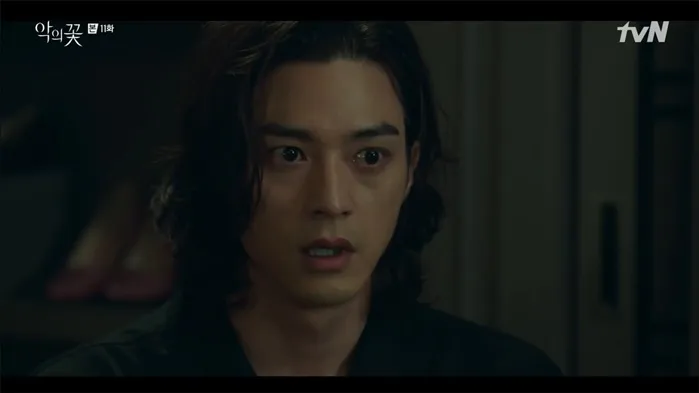 Release year 2020
Genres Crime , Drama , Romance , Horror
Produce Monster Union , Studio Dragon
Director Kim Chul Gyu , Yoon Jong Ho
Cast: Lee Joon Gi Moon Chae Won Jang Hee Jin Seo Hyun Woo
Do Hyun Soo (Lee Joon Gi) has masqueraded as Baek Hee Sung to cover up the fact that he is the son of a famous serial killer, Do Min Seok (Choi Byung Mo). Baek Hee Sung is married to a detective, Cha Ji Won (Moon Chae Won).
Cha Ji Won is investigating a serial murder case that leads her to her husband. However, the truth is revealed one by one and the real Baek Hee Sung (Kim Ji Hoon) appears, who is already in a coma.
Movie Rich Family's Son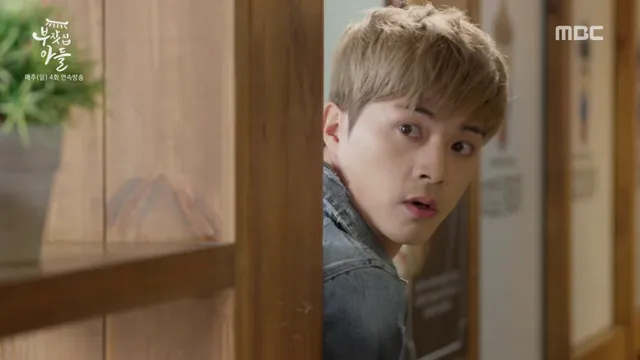 Release year 2018
Genres Comedy , Drama , Family , Romance
Produce Lee Kwan-hee Produce
Director Choi Chang Wook , Shim So Yeon
Cast: Kim Joo Hyun Kim Ji Hoon Lee Kyu Han Hong Soo Hyun
Lee Kwang Jae (Kim Ji Hoon) was born with a golden spoon. Get used to life as it is pleasing and lavish. Everything changed since his father passed away and left behind a huge debt. How will he repay his father's debt?
Movies Bad Thief, Good Thief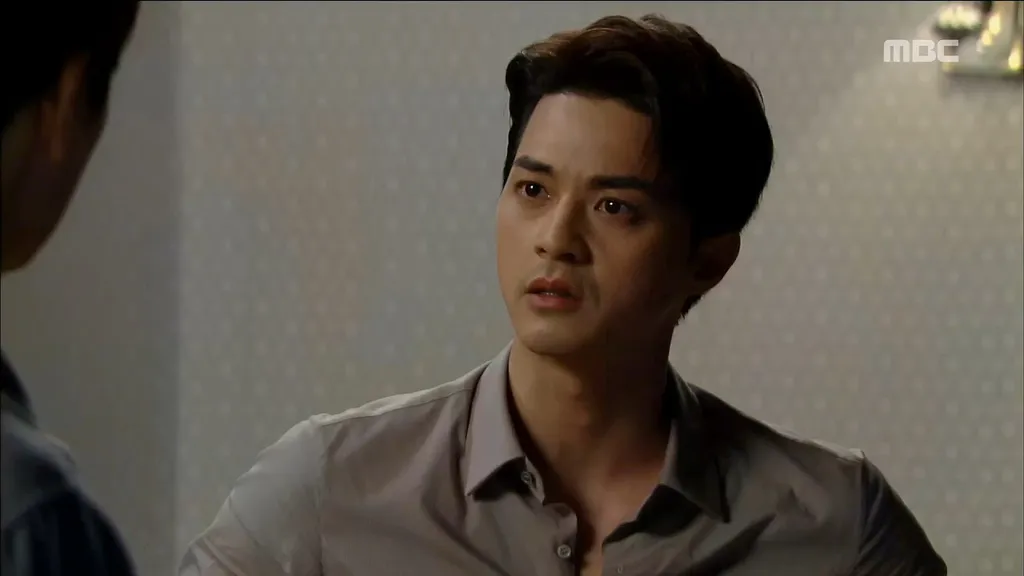 Release year 2017
Genres Comedy , Crime , Drama , Family , Law , Police Procedure , Romance , Thriller , Horror
May Queen Photo Production
Director Jang Joon Ho , Oh Kyung Hoon
Cast: Ji Hyun Woo Seo Hyun Kim Ji Hoon Im Ju Eun Ahn Kil Kang
Jang Dol Mok (Jin Hyun Wo), Kang So Joo (Seo Hyun), Han Joon Hee (Kim Ji Hoon) and Yoon Hwa Young (Lim Ju Eun) are a group of thieves from different backgrounds. They only steal corporations whose wealth comes from bad means.
The loot is not for personal use, but is distributed back to common people, like Robin Hood, lah. They seek revenge against the corrupt rulers who made them lose family members.
Movie Come! Jang Bo Ri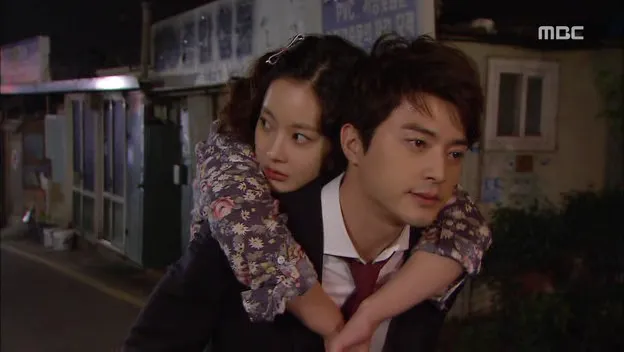 Release year 2014
Genre Comedy, Drama, Family, Drama, Romance
Manufacturing Jidam Inc.
Director Baek Ho Min
Cast: Oh Yeon Seo Kim Ji Hoon Lee Yoo Ri Oh Chang Seok Sung Hyuk
Jang Bo Ri (Oh ​​Yeon Seo) is the only daughter of a famous hanbok sewing family. As a child, he had an accident and lost his memory.
For decades, his family is still looking for him. Jang Bo Ri adopts an abandoned baby, which she names Bi Dan. With all the reproaches of people who don't know the truth, Bo Ri took good care of Bi Dan.
Lee Jae Hwa (Kim Ji Hoon) since childhood was not close to Bo Ri. But as time passed, Jae Hwa began to love Bo Ri and sincerely accepted Bo Ri and Bi Dan.
Finally, Bo Ri was able to return to her family, after Bo Ri's natural ability in hanbok was revealed. And the whereabouts of Bi Dan's biological parents have been revealed.
Movie Flower Boy Next Door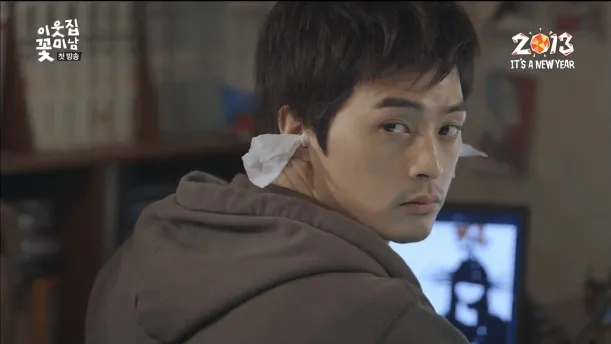 Release year 2013
Genre Comedy, Drama, Harem, Psychological, Romance
Production CJ E&M Project , Oh! Boy
Director Jung Jung Hwa
Cast: Park Shin Hye Yoon Shi Yoon Kim Ji Hoon Park Soo Jin Go Kyung Pyo
Go Dok Mi (Park Shin Hye) freelances as a copy editor. But everything is done in his apartment, he is the type of person who does not like to interact with people.
Go Dok Mi's neighbor Oh Jin Rak (Kim Hi Joon), a webtoon producer. Jin Rak fell in love with Dok Mi, and every day secretly places a milk carton complete with a message on Dok Mi's doorstep.
However, Dok Mi falls in love with Enrique Geum (Yoon Shi Yoon), who lives in the apartment opposite Dok Mi's. Dok Mi is secretly watching Geum through binoculars in her apartment window.
Geum discovered this by accident, and discovered Dok Mi. Geum approaches Dok Mi's apartment, and from there Dok Mi's life begins to change with the presence of Geum and Jin Rak in her boring life. So in the end, who became Dok Mi's lover?
Movie Sweet Stranger and Me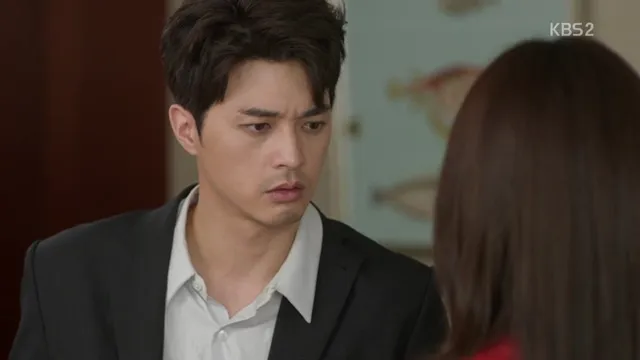 Release year 2016
Genre Comedy, Drama, Romance, Piece of Life
Produce KIC Content
Director Kim Jung Min
Cast: Park Soo Ae Kim Young Kwang Lee Soo Hyuk Jo Bo Ah Kim Ji Hoon
Hong Na Ri (Soo Ae Kim), a flight attendant, returns to her hometown to visit her mother's grave. However, he is surprised to meet a young man, Go Nan Gil (Kim Young Kwang), and claims to be Na Ri's stepfather.
Nan Gil explains that he married Na Ri's mother to save her mother's house and restaurant from being targeted by the Greenland group. Na Ri's lover Jo Dong Jin (Kim Ji Hoon) betrays Na Ri by having an affair with Do Yeo Joo (Jo Bo Ah), Na Ri's co-worker.
Na Ri gradually opens her heart because of Nan Gil's kindness to her. And fell in love with Nan Gil. Kwon Deuk Bong (Lee Soo Hyuk), the son of the owner of Greenland, is tasked with buying all the property belonging to Na Ri's mother. He visits Nari every day, but instead falls in love with Nari and helps Nari maintain the property that belongs to Nari's mother.
Movie Goddess of Marriage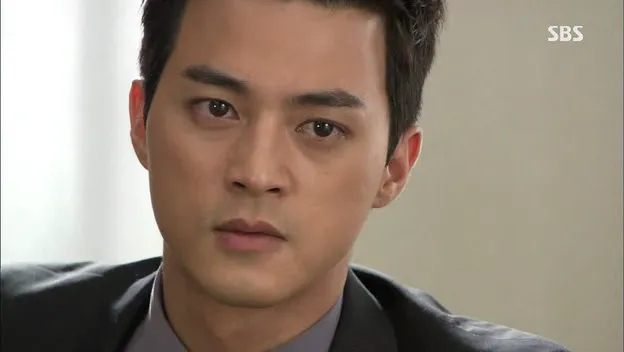 Release year 2013
Genres Comedy , Drama , Family , Harem , Romance
Production Samhwa Networks
Director Oh Jin Suk
Cast Lee Sang Woo, Nam Sang Mi, Kim Ji Hoon
Song Ji Hye (Nam Sang Mi), a radio writer. One-night engagement on Jeju Island with Kim Hyun Woo (Lee Sang Woo). Although she is engaged to Kang Tae Wook (Kim Ji Hoon).
Ji Hye and Hyun Woo cannot forget each other, but are forced to move on with their lives. Ji Hye is married to Tae Wook, while Hyun Woo is engaged to Han Se Kyung.
Ji Hye's marriage did not make her happy. He even lived under pressure with all sorts of formalities in Tae Wook's wealthy family. In the end, Tae Wook also divorced Ji Hye so that Ji Hye could be happy. At the same time, Hyun Woo broke off the engagement and went to Rome.
As the years passed, Ji Hye was able to continue her career as a writer, and befriended Tae Wook. Hyun Woo returns to Korea. The two of them accidentally meet again on Jeju Island. And finally they can unite as lovers.
Movie Stars Falling from the Sky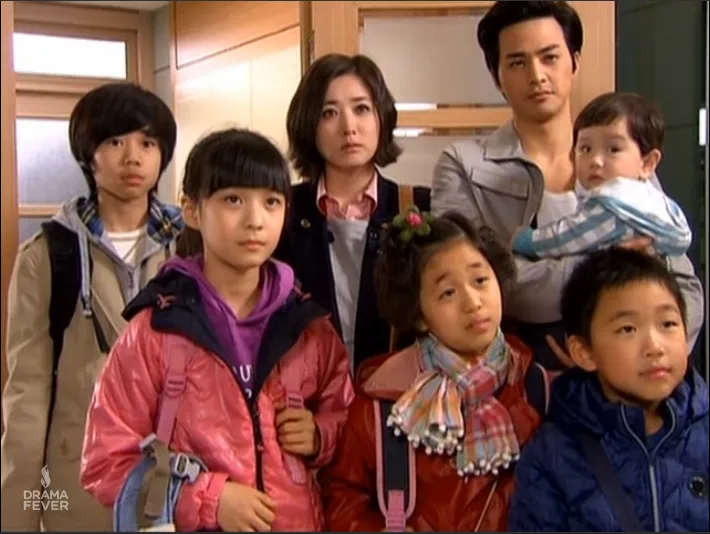 Release year 2010
Genre Comedy , Drama , Family , Psychological , Romance , Workplace
Production Shinyoung E&C Group
Director Jung Hyo , Oh Jin Suk
Cast: Choi Jung Won Kim Ji Hoon Shin Dong Wook Park Ji Bin Joo Ji Won
Jin Pal Kang (Choi Jung Won) is a 25-year-old girl who suddenly lost her parents in an accident and is responsible for her 5 adopted siblings. Although he worked for 5 years in an insurance company, due to carelessness, he got credit card debt.
To support his younger siblings, Pal Kang works part-time at the home of Won Joon Ha (Shin Dong Wook), the younger brother of the lawyer at his office, Won Kang Ha (Kim Hi Joon), whom Pal Kang liked when he. worked here. The presence of Joon Ha and Kang Ja's grandson, Woo Tae Gyu (Lee Kyun) further increases the list of competition to win Pal Kang's heart.
Movie Golden Era of My Daughter in Law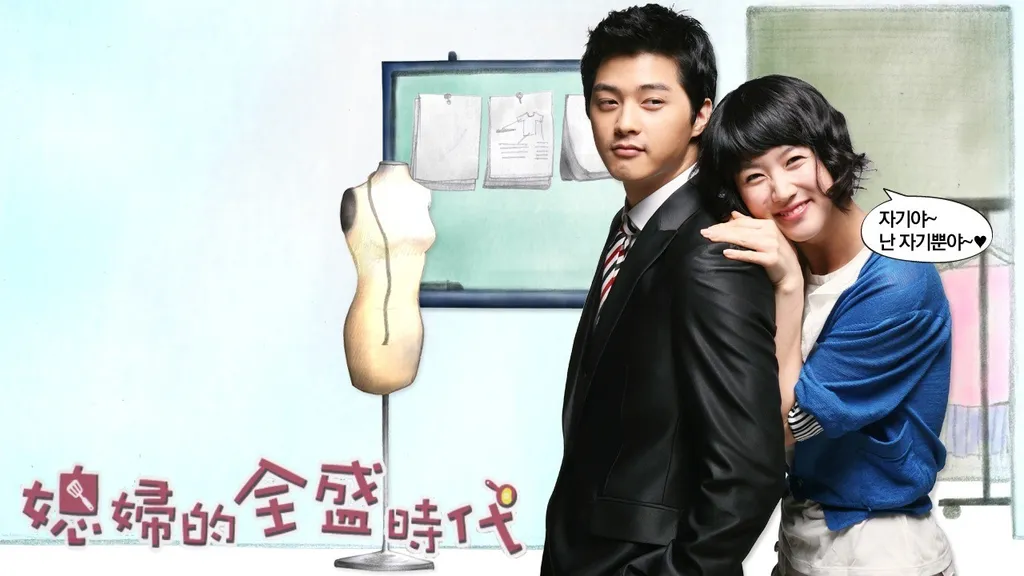 Release year 2007
Genres Comedy , Drama , Family , Romance
Production Samhwa Networks
Director Jung Hae Ryong
Cast: Lee Soo Kyung Kim Ji Hoon Seo Young Hee Lee Pil Mo Park In Hwan
Tells about the sons-in-law of 3 generations, who have different personalities and family backgrounds. Lee Boksu (Kim Jo Hoon) is the eldest son of a pork restaurant owner who is married to Jo Mi Jin (Lee So Kyung).
Ironically, Mi Jin's older brother, Inwoo (Lee Pil Moo), falls in love and marries Boksu's younger brother, Boknam (Seo Young Hee). Boksu's grandmother, Oh Hyangsim (Kim Eul Dong), who is stubborn, becomes the biggest challenge in the life of Boksu's mother, Seo Misoon (Youn Yuhjung), Mijin and Bok Nam.
These are 10 popular dramas starring Kim Ji Hoon. With different roles, his acting ability deserves to be appreciated.
Especially his appearance in "Flower of Evil" (2010), although he didn't win, he was nominated for Best Supporting Actor (Television) at the 57th Baeksang Arts Awards. 2021. So what is your favorite movie?
Salenhanh – Product review blog
Address: 115 Nguyen Van Qua, Tan Hung Thuan Ward, District 12, Ho Chi Minh City
Website: https://salenhanh.com
Mail: Salenhanh.com@gmail.com
#salenhanh #Reviewsalenhanh