Starting his career in the acting world in 1999 after graduating from casting for the TV series titled Kaist, Ji Sung's real name is Kwak Tae Geun and he rose to the pinnacle of popularity.
His first award was in 2001 as Best New Actor in the drama series The Rules of Marriage (2001). Two years later, in 2003, JI Sung also received the Excellence Award, Actor in a Drama Special for his role in All In (2003).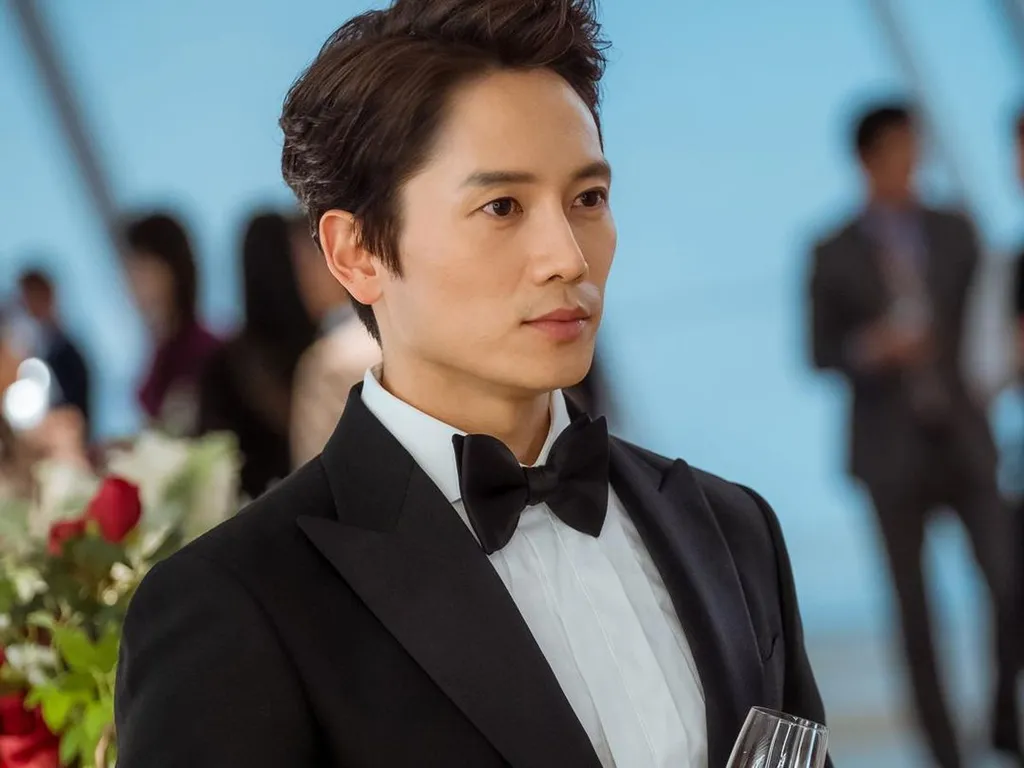 Since then, Ji Sung's dramas are all like movies that are very loved and appreciated for his acting ability. His role has also been nominated and won numerous awards. So, what are the best dramas he's been in? Let's go through the top of the best movies with the participation of Ji Sung
The Devil Judge (2021)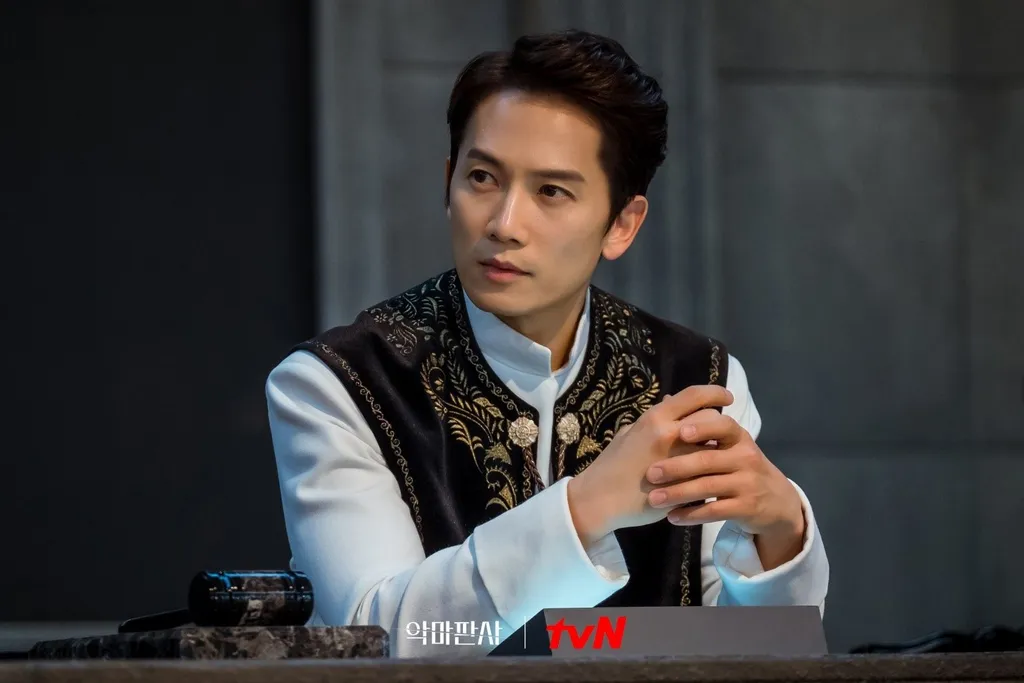 Release year: 2021
Genre: Drama, Mystery, Crime, Legal
Produce: Studio Dragon, Studio & New
Directed by: Choi Jung Gyu
Actors: Ji Sung, Kim Min Jung , Park Jin Young, Park Gyu Young
Episodes: 16
South Korea is said to be in a very chaotic state. The people lose faith in their leader, all that remains is hatred. The law seems to be losing its power until a judge named Kang Yo Han wants to change it.
He wants the court process to be transparent and broadcast live like a reality show so the wider community can witness the trial of a crime.
He is nicknamed Judge Devil because he doesn't know forgiveness to punish anyone guilty, especially corrupt and greedy people. Kang Yo Han is full of mystery so people aren't sure if he's on their side or those who care. Through his actions as an elegant judge, Ji Sung's actions as a demon judge will leave you stunned.
Movie Kill Me, Heal Me (2015)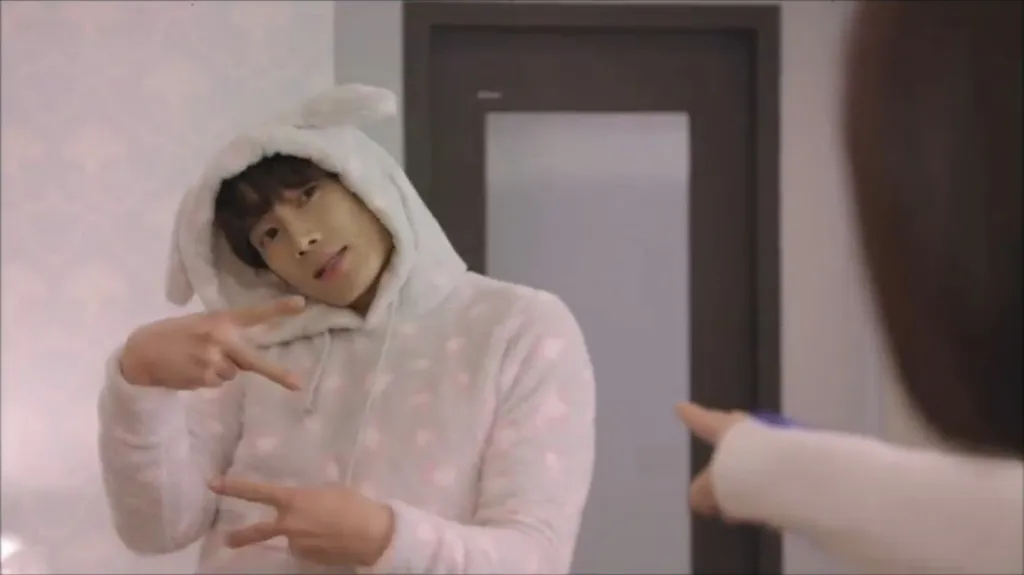 Release year: 2015
Genre: Romance, Comedy, Thriller, Medical Drama
Producer: Pan Entertainment, Huace Media
Directed by: Kim Jin Man, Kim Dae Jin
Actors: Ji Sung, Hwang Jung Eum, Park Seo Joon , Oh Min Suk
Episodes: 20
In the movie Ji Sung plays with the beautiful actress Hwang Jung Eum, he plays Cha Joon Young or Cha Do Hyeon. Joon Young is the third generation business heir.
The wealth of the family did not make his life just filled with happiness. Joon Young actually experienced trauma in his childhood. The trauma caused him to experience dissociative identity disorder also known as multiple personality disorder.
There are at least seven personalities in him but Joon Young tries to hide this from those closest to him. After 11 years of keeping a secret to himself, Joon Young begins to seek help and wants to try to mend.
Finally, he asked Oh Ri Jin, a first-year psychiatrist, for a secret. Can Joon Young recover from this disorder?
Doctor John Movie (2019)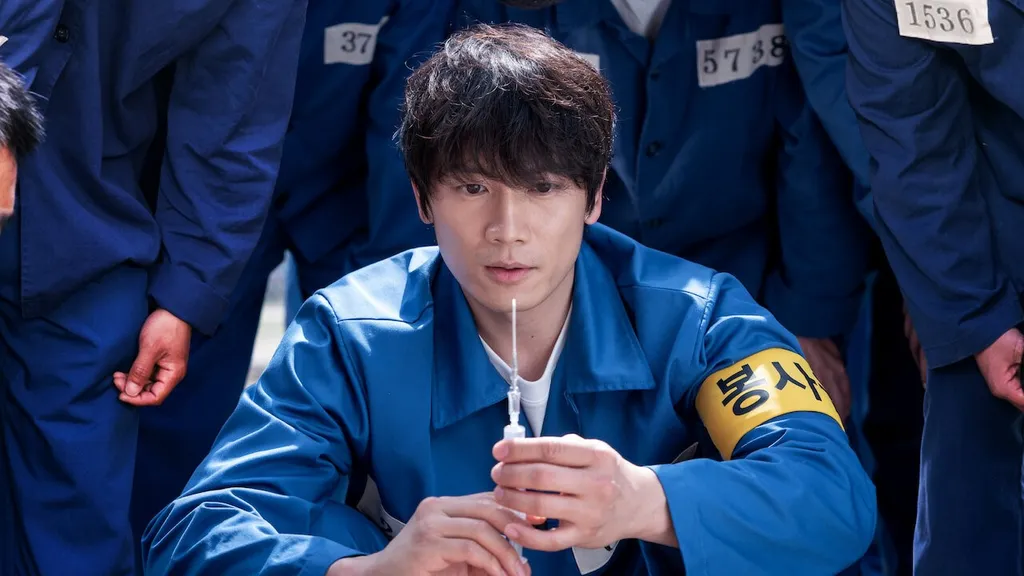 Release year: 2019
Genre: Medical drama
Produce: Studio Dragon, KPJ Corporation
Director: Jo Soo Won, Kim Young Hwan, Lee Gye Joon
Actors: Ji Sung, Lee Se Young, Lee Kyu Hyung, Hwang Hee
Episodes: 16
Ji Sung plays an anesthesiologist named Cha Yo Han. His figure is known to be a genius, he even got the nickname 10 seconds for being able to identify patient complaints in just 10 seconds. When he was young, Yo Han was already a professor. It's no wonder that during the lesson, he always took the top rank.
In addition to being a genius, Yo Han is also known for being arrogant. In the past, Yo Han experienced something bad; He was accused of being responsible for the death of a patient.
As a result, he was sentenced to 3 years in prison. It was later discovered that Yo Han had CIPA, or a condition that renders the sufferer insensitive to pain. What is Yo Han's next story?
Movie Defendant (2017)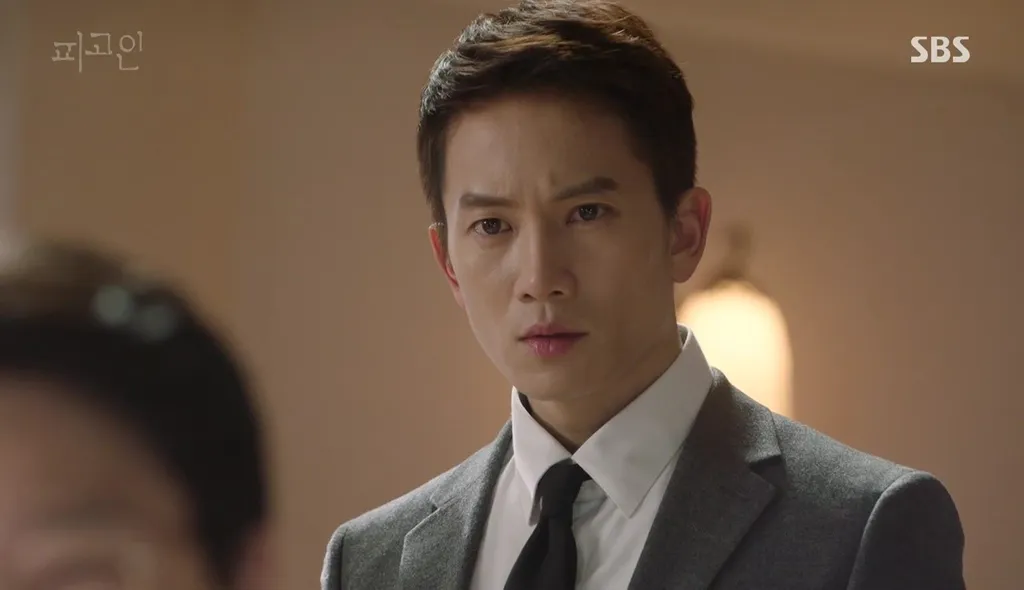 Release year: 2017
Genre: Legal Drama, Thriller
Produce: Signal Entertainment Group, The Story Works
Director: Jo Young Kwang, Jung Dong Yoon
Actors: Ji Sung, Um Ki Joon, Kwon Yu Ri, Oh Chang Seok
Episodes: 18
Ji Sung's next drama that you should watch is titled Defendant (2017). If in Devil Judge, he plays a judge, here Ji Sung takes on the role of prosecutor Park Jung Woo. Jung Woo serves at the Seoul Central District Prosecutors' Office and is known to be honest, fearless, steadfast, and never lost in handling a case.
In addition to being a prosecutor, Jung Woo is a husband and father. One day, Jung Woo takes on a new case with a man named Cha Min Ho as the defendant. Min Ho, who killed his twin brother then uses his twin brother's identity to escape the accusations.
A few days after receiving threats from Min Ho, now Cha Sun Ho, Jung Woo wakes up in a prison with amnesia. What happened exactly?
Movie Secret (2013)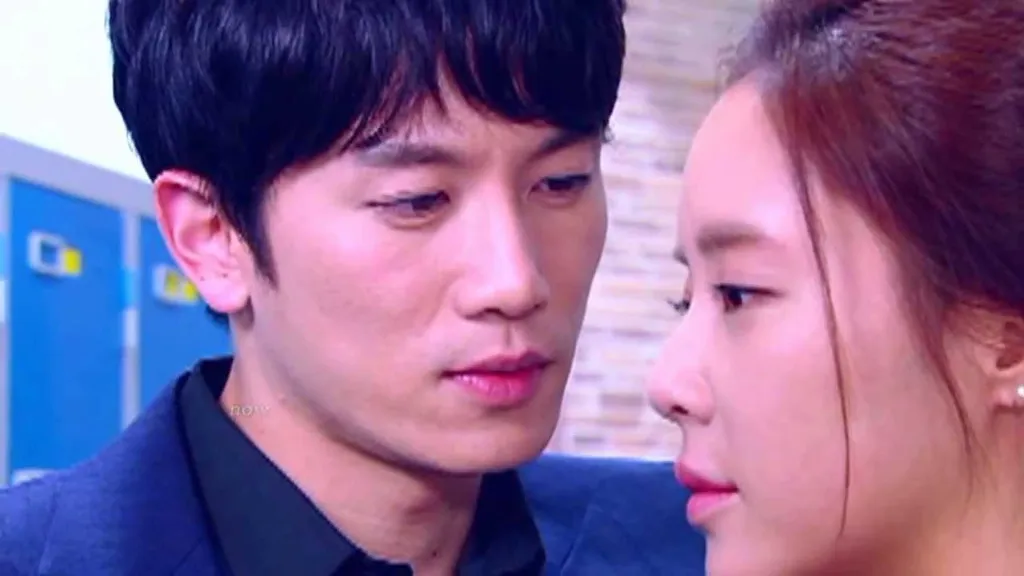 Release year: 2013
Genre: Melodrama, Romance, Drama
Produce: Secret Love SPC, CULTURE
Director: Lee Eung Bok, Baek Sang Hoon
Actors: Ji Sung, Hwang Jung Eum, Bae Soo Bin, Lee Da Hee
Episodes: 16
Secret or Secret Love (2013) is another drama where Ji Sung co-starred with Hwang Jung Eum. When watching the movie this time, do you have a tissue on hand, because it will draw tears from the plot. Here, Ji Sung plays Jo Min Hyuk, the family heiress who no longer believes in love after the death of her lover in a hit and run incident.
He has a grudge against the perpetrator, who is known to be a woman named Kang Yoo Jung. A surprising fact is gradually revealed that it turns out that Yoo Jung is not the real culprit.
Yoo Jung only sacrifices himself for his lover so as not to lose the future of a prosecutor. Then what is Min Hyuk's attitude after knowing the truth? Does he still hold a grudge or does it end in pity?
Movie Save the Last Dance for Me (2004)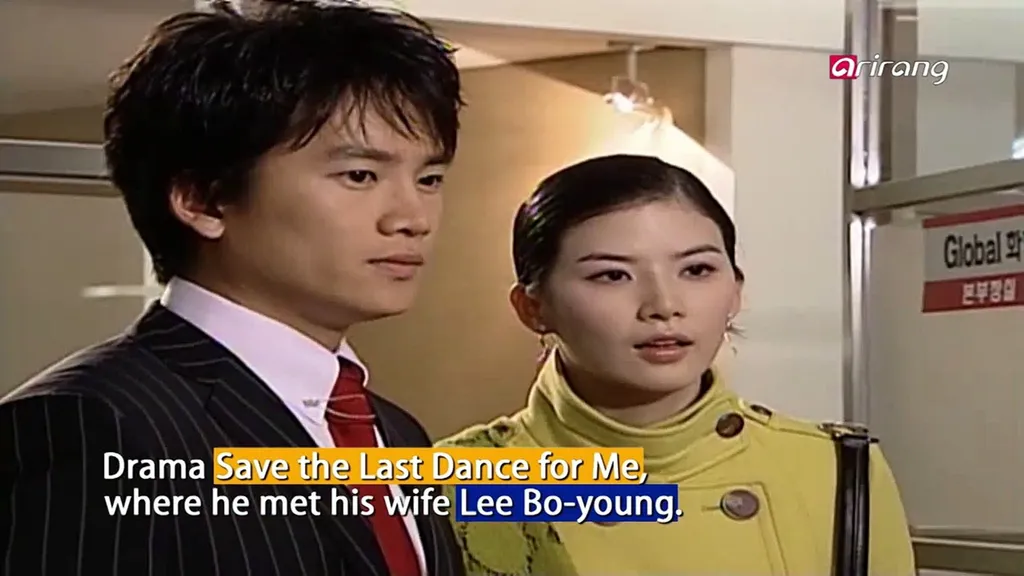 Release year: 2004
Genre: Romance, Drama
Produce: Logos Film
Director: Lee Seung Ryul
Actors: Ji Sung, Eugene, Ryu Soo Young, Lee Bo Young
Episodes: 20
As the heir to the family company, Hyun Woo played by Ji Sung is engaged to Soo Jin. One day, Hyun Woo had an accident and lost his memory because his confidant Tae Min tried to betray him.
His helpless body, lying on the side of the road, was accidentally found by a simple girl named Eun Soo. Eun Soo takes care of Hyun Woo, whom he names Baek Chang Ho until the two fall in love.
One day, Hyun Woo can remember his past life but forget the times he spent with Eun Soo. Hyun Woo returns to his previous life and surprises Tae Min. Eun Soo doesn't give up hope; Then he went to the city to find Hyun Woo. Will the man remember it? Can they unite?
Movie Royal Family (2011)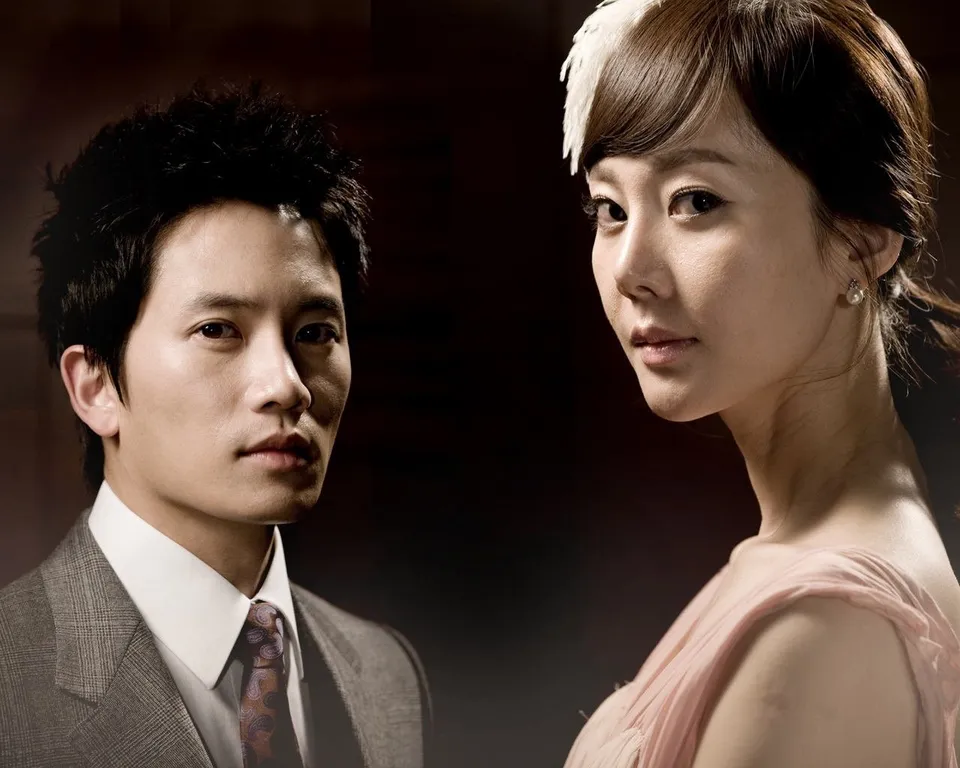 Release year: 2011
Genre: Romance, Drama
Producer: Future 1, CJ Media
Director: Kim do-hoon
Actors: Yum Jung Ah, Ji Sung, Kim Young Ae, Cha Ye Ryun
Episodes: 18
Back as a prosecutor, Ji Sung's next drama that aired in 2011 is no less interesting. You'll see him play the role of Han Ji Hoon; A prosecutor is determined to help Kim in Sook.
In Sook is the daughter-in-law of a rich family who is abused by her husband's family. When her husband died, her mother-in-law took the baby away.
In Sook, who has no more fear plans to take over the company. Knowing this plan, Ji Hoon is ready to help. The two started working together to get a company owned by her late husband's family. In the midst of pursuing their goals, the two's hearts are united in another matter.
Movie New Heart (2007)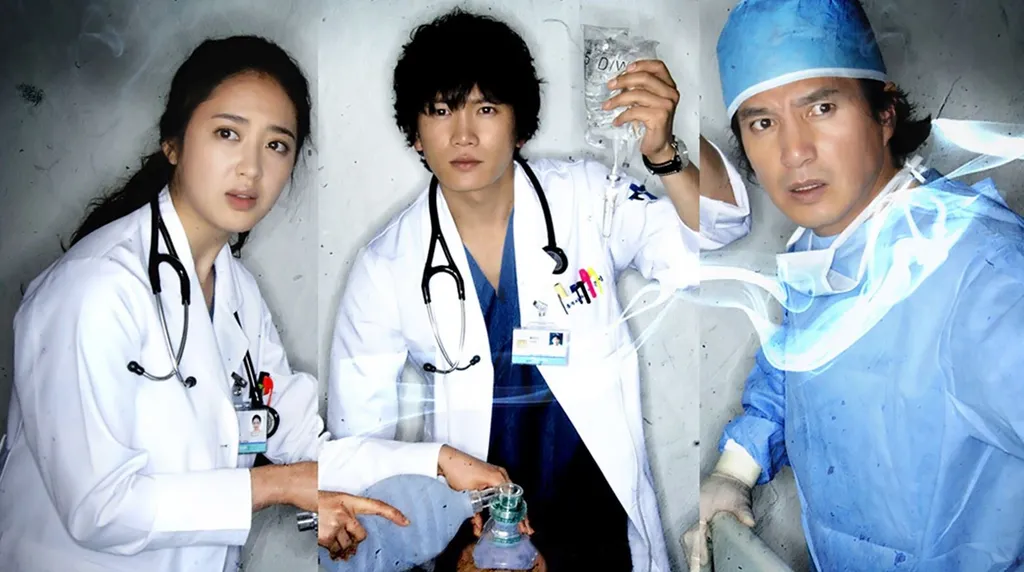 Release year: 2007
Genre: Romance, Medical Drama
Produce: JS Image
Director: Park Hong Kyun
Actors: Ji Sung, Kim Min Jung, Cho Jae Hyun, Lee Ji Hoon
Episodes: 23
Before joining The Devil Judge (2021), Ji Sung and Kim Min Jung apparently worked together on a medical drama titled New Heart (2007).
Both play characters as resident heart surgeons with different personalities. Ji Sung because Lee Eun Sung is not very smart but has high hopes to become a wonderful and compassionate doctor.
Meanwhile, Nam Hye Suk, played by Kim Min Jung, is the best graduate student and the first student to get a perfect score. Hye Suk is cold and calculating. Both have to prove themselves in front of the department head. Will they be able to pass the duties of a future heart surgeon?
Movie All In (2003)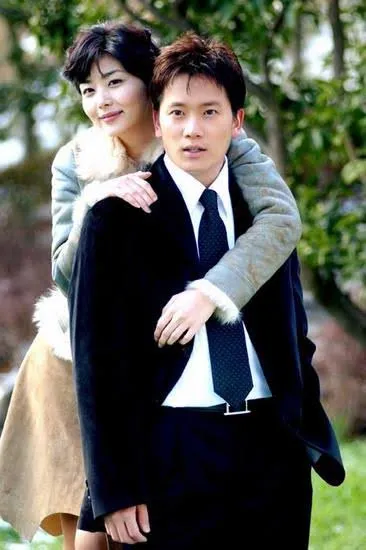 Release year: 2003
Genre: Romance, Action, Drama
Produce: Chorokbaem Media
Directed by: Yoo Chul Yong, Kang Shin Hyo
Actors: Lee Byung Hun , Song Hye Kyo, Ji Sung, Park Sol Mi
Episodes: 24
Choi Jung Won (Ji Sung) is a model student and the son of a movie theater owner. He befriends Kim in Ha (Lee Byung Hun), an orphan raised by his uncle. They both fall in love with Min Su Yeon (Song Hye Kyo), the daughter of a projector owner.
One day, Su Yeon's father was killed by a loan shark. In Ha and Jung Won devise a revenge plan by burning down the gangster's hideout.
Unfortunately, one person died as a result of the incident. Rich Jung Won escaped punishment while In Ha spent 7 years in prison. During that time Jung Won went to the US to study and Su Yeon decided to become a nun. Will the three of them meet again? Then who will Su Yeon choose?
The Great Seer (2012)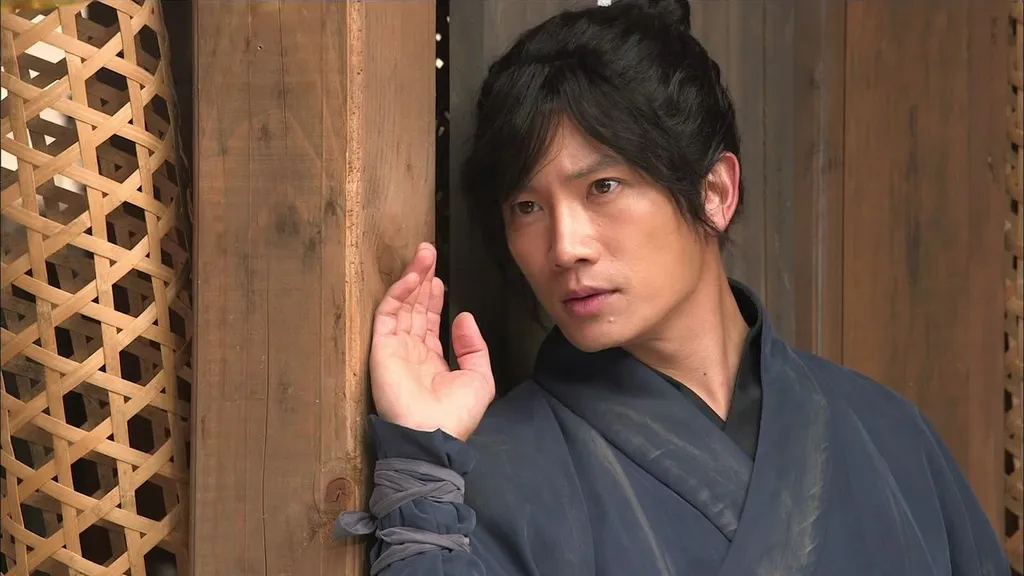 Release year: 2012
Genre: Historical Drama
Produce: Red Rover
Director: Lee Yong Suk
Actors: Ji Sung, Ji Jin Hee, Kim So Yeon, Song Chang Eui
Episodes: 35
Ji Sung's drama this time is different from the nine dramas in this article before. Here, Ji Sung has the opportunity to act in a movie set in the Joseon period. The character he plays is named Ji Sang. He has the ability to see the past as well as the future of anyone he meets. Many people consider this ability of Ji Sang as an evil force
At the end of the Goryeon era, Ji Sang decided to continue her education. From there, he eventually became a more widely known fortune-teller, including as a fortune-teller. With his ability, Ji Sang helped Lee Sung Gye become the first king in the Joseon era.
Ji Sang's unique, cheerful and fair personality does not reflect his father's anxiety about him. Because the predictably father is worried that one day Ji Sang might ruin someone's life because of his abilities.
Those are the ten best dramas you can watch to satisfy your interest in the actor. The husband of actress Lee Bo Young has proven to have spawned many successful titles with quite diverse genres and characters.
Salenhanh – Product review blog
Address: 115 Nguyen Van Qua, Tan Hung Thuan Ward, District 12, Ho Chi Minh City
Website: https://salenhanh.com
Mail: Salenhanh.com@gmail.com
#salenhanh #Reviewsalenhanh