Heo Sung Tae became very famous around the world thanks to his role in the hit movie that stormed recently: Squid Game. The man was born on October 20, 1977, although he has acted in more than 60 movies and TV series, you know. Naturally, he entered the profession in 2011 and is still active to this day.
Want to know the original story of why Heo Sung Tae was able to become an artist? So he was getting drunk and watching an SBS talent show. Because his mind was not 100% clear, he applied and did not expect to pass the audition.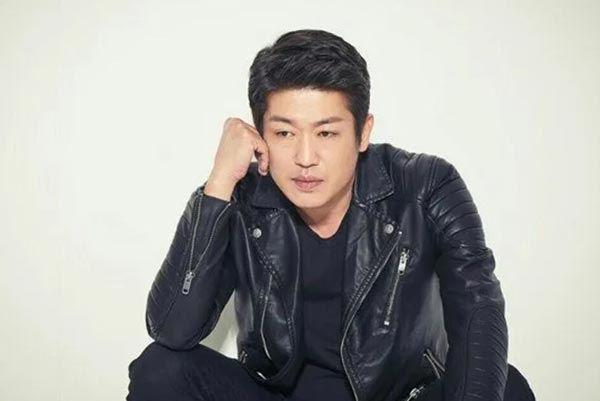 Although he rarely plays the lead role, the characters that Heo Sung Tae plays are always iconic. He was called 'Ha Il Soo' (a character from The Age of Shadows – 2016) because his role at the time was so memorable.
He even studied Manchu to act in the historical drama – drama The Fortress (2017). And, of course, we'll be blown away by Heo Sung Tae's performance as Jang Deok Su, a nasty gangster from Netflix's Squid Game (2021). Want to know which movies Heo Sung Tae has acted in? Here is a list of the best movies that have the participation of Heo Sung Tae.
Movie Squid Game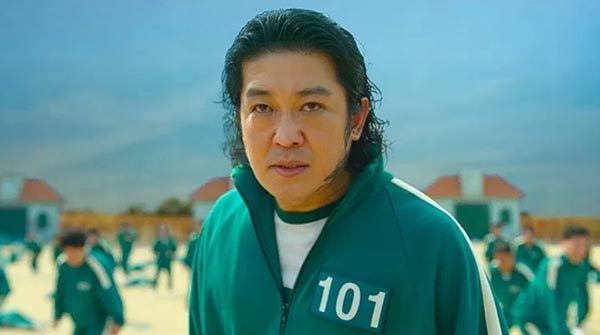 Release year 2021
Genre Action , Adventure , Drama
Production Siren Pictures Inc.
Director Hwang Dong-hyuk
Cast: Lee Jung-jae Park Hae-soo Oh Young-soo Wi Ha Joon Jung Ho-yeon Heo Sung-tae
Seong Gi Hun (Lee Jung Jae) is heavily in debt. Gi Hun lives a liberal life even though he still loves his son very much. Because the business he started was forced into bankruptcy, he switched professions to become a driver. And, with his gambling addiction, his debts grew even more. In the end, he was always cat-and-mouse with the loan sharks.
After Gi Hun is kidnapped for the eleventh time by loan sharks, he is forced to sign a contract that forces him to be willing to do anything to repay the debt.
Then, Gi Hun "accidentally" met a well-dressed person. Unexpectedly, that person made an odd offer to Gi Hun. Like a salesman, but what is offered is a ddakji game.
Gi Hun was asked to choose the color of the card to play, and then he and the clerk played together. If Gi Hun loses, he gets slapped. But, if he wins, then he gets a sizable amount of cash.
Since he was at his lowest point, Gi Hun played this weird game. After the game ended, Gi Hun received another offer, which was to participate in the next more elusive game.
Gi Hun decided to follow the mysterious game, and went to the location he was directed to. After joining, he also found that there were a total of 456 participants, although at first he thought he was the only eccentric who wanted to be a participant.
The participants, including Gi Hun, do not realize that the game this time must be played until their lives are over. Except for the winner, who will receive a prize of 45.6 trillion Won or about 551.8 trillion Rupiah.
Among the hundreds of people, Gi Hun recognized one of the participants. He is Cho Sang Woo (Park Hae Soo), his childhood friend who 'should have won over excess'.
The game Squid Game is taken from the name of an orthodox Korean children's toy. However, before the fix was called Squid Game, this movie would initially be called 6 Rounds, since the game has 6 rounds.
Here, Heo Sung Tae plays Jang Deok Soo, a participant in the 101st Squid Fishing Game. Deok Soo has an evil and deceitful nature, working as a fierce killer. In this story, he must have a sad ending.
Movie Beyond Evil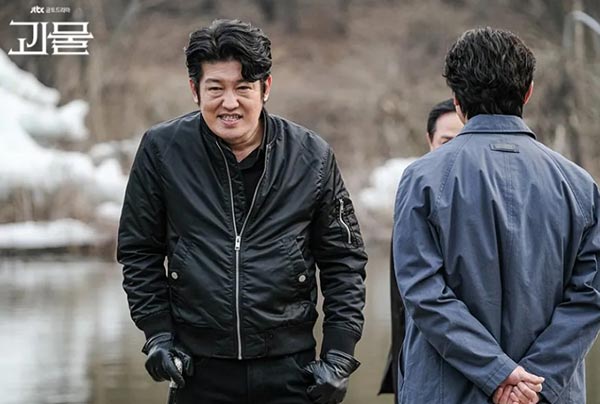 Release year: 2021
Genre: Horror, Mystery, Psychological, Drama
Produce: Celltrion Entertainment, JTBC Studios
Directed by: Shim Na-yeon
Actors: Shin Ha Kyun, Yeo Jin Goo, Choi Dae Hoon, Kim Shin Rok, Choi Sung Eun, Choi Jin Ho, Heo Sung Tae
Episodes : 16
At Manyang police station, there is a transfer officer named Lee Dong Shik (Shin Ha Kyun). Although it took a while to get used to, Dong Shik was finally able to accept reality. He also volunteered to carry out his routine work at the police station.
So he used to be a reliable informant. However, because he was unilaterally deposed, he now has to do general duty at the police station. One day, there was a new employee in his office. A first-class intelligence officer, who is also the son of a candidate for the post of Chief of the National Police Service. For some reason, suddenly such a great figure appeared at Manyang police station.
Dong Shik's daily life at the once peaceful office becomes more colorful thanks to the presence of detective Han Joo Won (Yeo Jin Goo). They become two fearless men to hunt down the serial killer who is electrifying their area, Manyang City.
However, despite his ability to carry out missions, as well as a noble social position, Detective Joo Woon still keeps a mystery about his past. Then, what is the secret he is hiding? In this drama, Heo Sung Tae plays the role of Lee Chang Jin. He is a dubious executive of JL Constructions.
Movie Psychopath Diary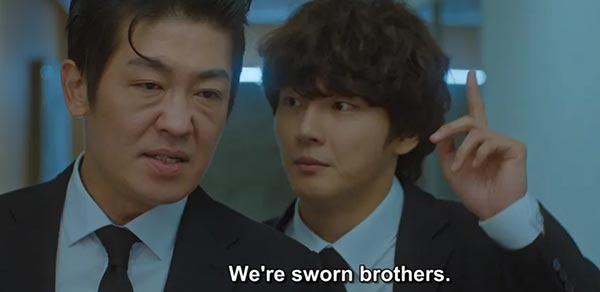 Release year: 2019
Genre: Horror, Mystery, Comedy, Crime
Produce: KeyEast
Directed by: Lee Jong Jae
Actors: Yoon Shi Yoon , Jung In Sun, Park Sung Hoon, Lee Han Wi, Hwang Geum Byul, Kim Kyul, Heo Sung Tae
Episodes : 16
At the age of 34, Yook Dong Shik (Yoon Shi Yoon) works as an employee of a company. Unfortunately, due to his simple and gentle nature, he is always taken advantage of by his colleagues. The climax is when there is a big incident at the office and everyone points to Dong Shik as the one to blame.
Fired, not a single relative and not even his family is willing to help him. Dong Shik is determined to end his life alone. In fact, all this time Dong Shik has lived his life like a good man. However, he lacked confidence so his life never progressed.
After attempting suicide, Dong Shik wakes up with amnesia. He's lost because he doesn't know who he really is.
He then finds a diary nearby, which he immediately claims is his. The magazine said that he was a serial killer. He also tries to do what is written in the diary to restore his identity.
At first, Dong Shik thinks he is a maniac who has killed many people because of the diary he found. In the end, it was discovered that the diary belonged to someone else, a real madman. Here, Heo Sung Tae plays Jang Chil Sung, a former bandit general. He is the one who will always be by Dong Shik's side.
Movie watcher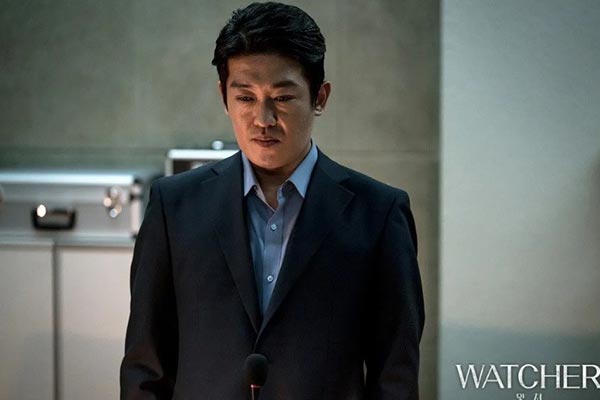 Release year: 2019
Genre: Horror, Crime, Drama, Politics
Produce: Studio Dragon
Directed by: Ahn Gil Ho
Actors: Seo Kang Joon, Han Seok Kyu, Kim Hyun Joo, Park Joo Hee, Heo Sung Tae, Joo Jin Mo
Episodes : 16
Focuses on the problems happening in the Shadow Legion, an investigative team formed to fight corruption and protect innocent people. In this drama, Hae Sung Tae plays Jang Hae Ryong, the head of the Investigative Police Department.
He is told that he often quarrels with Do Chi Kwang (Han Seok Kyu). Do Chi Kwang is a seasoned intelligence officer who was faced with an event that shook his soul about 15 years ago. He becomes a police officer along with Han Tae Joo (Kim Hyun Joo), a former prosecutor, and Kim Young Goon (Seo Kang Joon), a shadowy subordinate.
Movie Different Dreams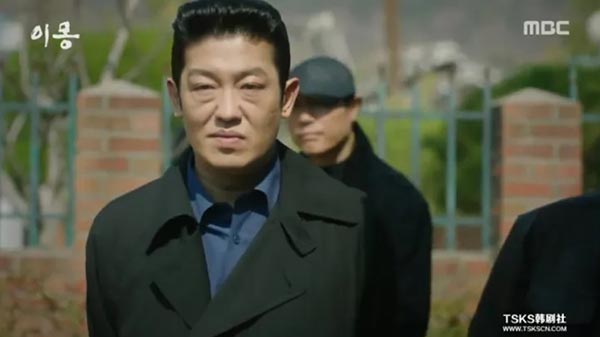 Release year: 2019
Genre: History, Drama
Produce: Imong Studio Culture Company
Directed by: Yoon Sang Ho
Actors: Lee Yo Won, Yoo Ji Tae, Lim Ju Hwan, Nam Gyu Ri, Yoon Jong Hwa, Lee Hae Young, Heo Sung Tae
Episodes : 40
In 1919, Kyungsung (now Korea) and Shanghai (now China), were controlled by the Japanese regime. Then there was the establishment of the Provisional Government of the Republic of Korea on April 11, 1919. This was sparked following the action of the 'March 1st Movement'. In memory of this real heartbreaking incident, the TV series Different Dreams was made.
Tell that there was a woman who studied at an elite medical college in Shanghai. He's actually Korean, but he grew up in a Japanese family. He is Lee Young Jin (Lee Yo Won). He studied to be a surgeon.
Then there is Kim Won Bong (Yoo Ji Tae), the chairman of the Provisional Government Corps. She met Lee Young Jin, who became the first female surgeon in Korea. Meanwhile, Heo Sung Tae plays Matsuura, a policeman working at the Jongno police station who is looking for information about Lee Young Jin.
Movie Your Honor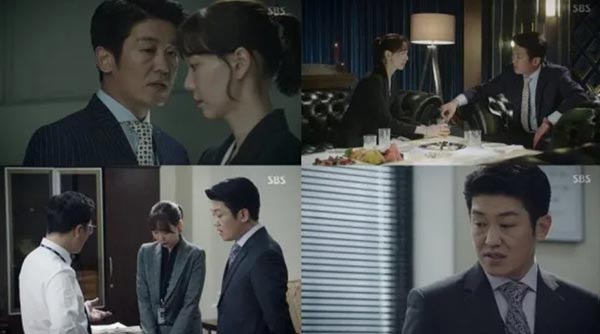 Release year: 2018
Genre: Comedy, Law, Romance, Drama
Produce: The Story Works, iHQ
Directed by: Boo Sung Chul
Actors: Yoon Shi Yoon , Lee Yoo Young, Park Byung Eun, Kwon Nara, Kim Hye Ok, Kwak Sun Young, Heo Sung Tae
Episodes : 32
Soo Ho is not ashamed of his twin brother Kang Ho with a rather sturdy body and a better eloquence than people. In fact, they are both identical twins. Even so, Soo Ho believes that his intelligence surpasses that of Kang Ho. Because his twin is not as actively seeking knowledge as he is.
As an adult, Kang Ho pocketed 5 convictions. This of course makes Kang Ho enter the hotel for free. Meanwhile, the smart Soo Ho has become the youngest successful campaigner in the role of presiding judge.
When Kang Ho is released from prison, he discovers that Soo Ho, his twin brother, has suddenly disappeared. He also decided to play the role of Soo Ho, who presides over the trial. However, what happens after that, if a person with a lot of criminal information takes the role of presiding judge of a noble and respected trial?
This drama tells the story of the journey of their lives, who both aspire to be different characters. After overcoming various obstacles, they later find their true identity as well.
Psst, did you know, the characters Soo Ho and Kang Ho are played by a single actor? Yes, the two characters are played by Yoon Shi Yoon alone. It's really great, you can play two roles at the same time. If Heo Sung Tae plays a supporting role, Hong Jung Soo, an upper-class robber disguised as the main investigator of the court.
Movie Cross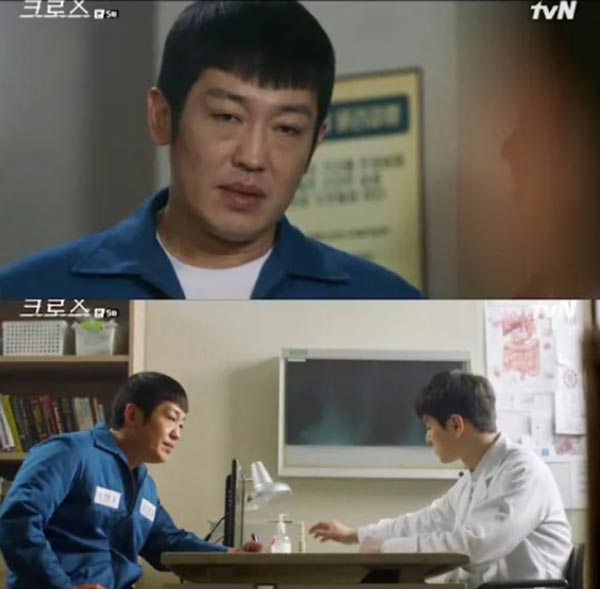 Release year: 2018
Genre: Horror, Mystery, Medical
Manufacturing: –
Directed by: Shin Yong Hwi
Actors: Go Kyung Pyo, Jo Jae Hyun, Jeon So Min, Uhm Ji Sung, Kim Jong Goo, Kim Ji Han, Heo Sung Tae
Episodes : 16
This TV series is also known as Cross: God's Gift. Tells the story of In Kyu (Go Kyung Pyo), who works as a doctor. However, his spirit call is not for humanity, but to avenge his father's life that tragically ended.
Two years later, In Kyu works socially at a prison medical center. Not only prison, because someone he suspects is the culprit who killed his father 13 years ago.
Mansik (Jung Do Won) finds out In Kyu's true identity. He also discovers the fact that In Kyu has a deep hatred for his friend, Hyung Beom (Heo Sung Tae). Realizing In Kyu's obsession with killing Hyung Beom, with this information, Mansik gave Hyung Beom a message.
Hyung Beom could only laugh nervously knowing that In Kyu's presence in prison was meant to kill his life. However, Go Jung Hun (Cho Jae Hyun), In Kyu's older brother, tries to cancel In Kyu's desire to kill Hyung Beom.
After reuniting with In Kyu, Hyung Beom finally discovers that the doctor is Kang Dae Sung's son. Hyung Beom certainly knows Daesung very well, as he was a victim who died due to the 'trash fall' initiated by him.
Movie Witch's Court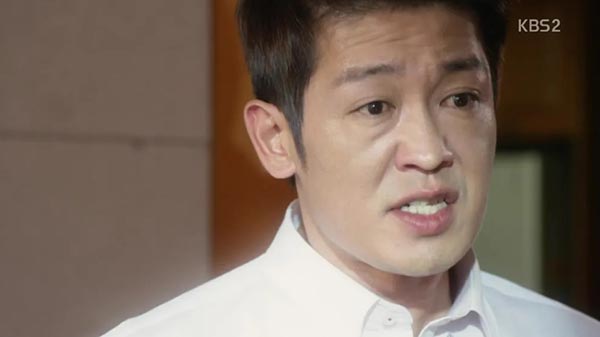 Release year: 2017
Genre: Law, Drama
Produce: iWill Media
Directed by: Kim Min Tae, Kim Young Gyoon
Actors: Jung Ryeo Won, Yoon Hyun Min, Kim Yeo Jin, Jeon Kwang Ryul, Heo Sung Tae, Kim Min Seo
Episodes : 16
Witch's Court is a movie title by Ma Yi Deum (Jung Ryeo Won). Because, as a prosecutor, he can create events, provoke, to make fictitious commitments. In short, he is ready to do whatever it takes to win the case, like an evil sorcerer.
Not enough ability? Right. Ma Yi Deum is always confident in his aggressive behavior because of the success of the cases he handles. He really is a materialistic prosecutor.
One day, a senior prosecutor Min Ji Seok arrives, who will help Ma Yi Deum and Yeo Jin Wook (Yook Hyun Min), who are placed together in a team specializing in sex crimes. The two of them don't get along, but with Min Ji Seok's presence, they can finally unmask the criminals together and for good.
Baek Sang Ho's character in the movie is played by Heo Sung Tae. His acting, although not the main character, was praised by many people. Especially in some TV series like Cross, Your Honor, and Witch's Court. For those curious about other dramas besides Heo Sung Tae's Squid Game, you really have to watch all three of these dramas!
Movie Tunnel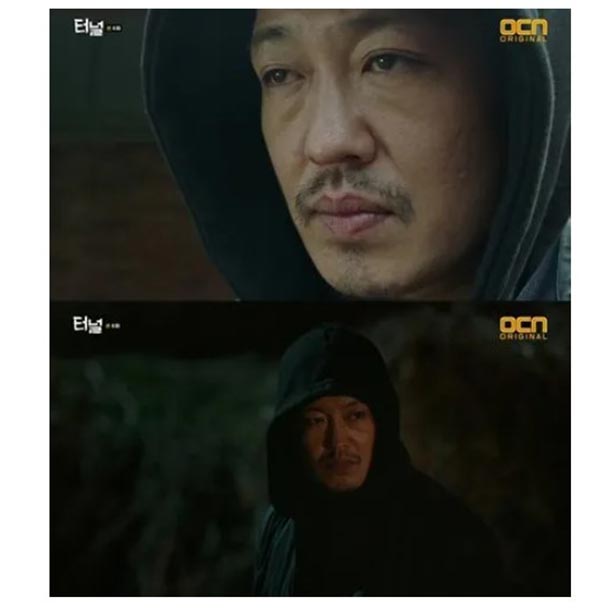 Release year: 2017
Genre: Horror, Mystery, Science Fiction, Fantasy
Manufacturing:
Directed by: Nam Ki Hoon, Shin Yong Hwi
Actors: Choi Jin Hyuk, Yoon Hyun Min, Lee Yoo Young, Jo Hee Bong, Kim Byung Chul, Kang Ki Young, Heo Sung Tae
Episodes : 16
Park Gwang Ho (Choi Jin Hyuk) is always mean when he does his thing. However, Gwang Ho suddenly travels through time while collecting evidence of the serial murder case he is after.
At that time, Shin Jae Yi (Lee Yoo Young) was a psychology professor who helped Park Gwang Ho solve his case.
Gwang Ho also meets his new partner, an eccentric but reliable high-class detective, Kim Sun Jae (Yoon Hyun Min). Together, the three of them make an investigation to find out who the perpetrator of this heinous serial killer is.
Too popular, the TV series Tunner has been remade in Indonesia and also in Thailand, you know. And, you may already be a bit familiar with the story, because it is based on a true story, the Hwaseong Serial Murder Case.
Movie The Silent Sea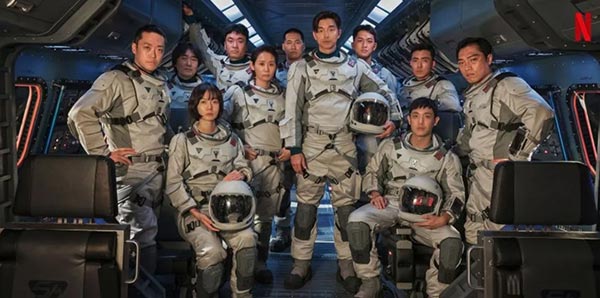 Release year: 2021 [ Coming soon ]
Genre: Horror, Mystery, Horror, Science Fiction
Manufacturing: –
Directed by: Choi Hang Yong
Actors: Gong Yoo, Bae Doo Na , Lee Joon, Heo Sung Tae, Lee Moo Saeng, Jung Soon Won
Episodes : 8
Han Yoon Jae (Gong Yoo), a legionnaire space institute, is chosen to carry out a mission with a group during the lunar exploration. It is said that the conditions of the earth in the future are no longer suitable for human habitation. Because, people have to work hard to get water and food.
A researcher named Dr. Song Ji An (Bae Doo Na) is in charge of returning an alien specimen found in an abandoned lunar space base. However, Ji An had a secret target. This specimen is said to be able to solve the disaster that took the lives of many people, including his sister.
The upcoming film is titled The Silent Sea. Heo Sung Tae's latest play will be airing soon! Heo Sung Tae will play Kim Jae Sun, as a supporting actor.
Yeay, that's Heo Sung Tae's most popular drama lineup of Salenhanh.com Currently, Sung Tae's projects are more dramas than movies. In addition to the above 10 dramas, he has appeared in many other dramas. What is your favorite movie with Sung Tae in it?
Salenhanh – Product review blog
Address: 115 Nguyen Van Qua, Tan Hung Thuan Ward, District 12, Ho Chi Minh City
Website: https://salenhanh.com
Mail: Salenhanh.com@gmail.com
#salenhanh #Reviewsalenhanh