As Christmas approaches, a young and spoiled heir loses his memory after having an accident while skiing. The woman was rescued by a widowed Northstar Lodge innkeeper and her beautiful daughter over Christmas.
Falling for Christmas is a romantic comedy film directed by Janeen Damian. This film is played by Lindsay Lohan and Chord Overstreet is the center of the story.
This series has been shown on Netflix since November 10, 2022 with mixed reviews from critics. Like will Lindsay Lohan act in this movie? Here is the review.
Falling for Christmas movie summary
Release year 2022
Genre Comedy, Romance
Director Janeen Damian
Cast Lindsay Lohan Chord Overstreet
Sierra Belmont, a spoiled woman is appointed vice president of Atmosphere, a luxury ski resort owned by her father, Beauregard. Sierra doesn't really care about her father's business, but her father really believes that Sierra can do it.
Sierra was a woman accustomed to all the luxuries her father gave her. Therefore, from the way he dresses, to the way he lives, he exudes luxury.
One day, Jake Russell, owner of the Northstar Lodge resort, came to Beauregard. At the time, Jake really hoped that Beauregard would invest his money in Jake's resort. Unfortunately, Jake's fate remains unlucky, especially after Jake accidentally collides with Sierra.
Jake went home weakly to his resort. However, her daughter, Avy, who has a very positive mindset, has given her a bit of strength. While Jake prepares to go back to work, Avy and her grandmother go to town to make a wish at the magic tree.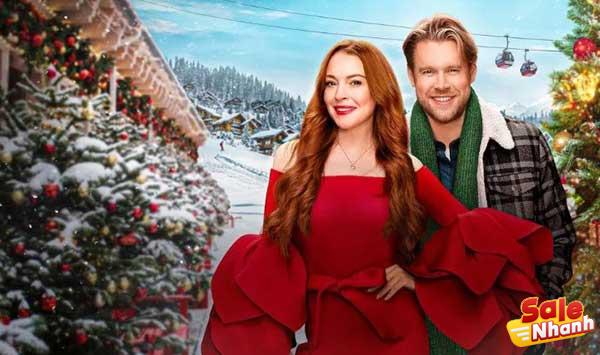 Another day, while her father was away on a business trip, Sierra was taken to the top of a mountain by her boyfriend, Tad. Tad is a pretty big influencer in the social media world. Reaching the top of the mountain, Tad immediately proposed to Sierra and posted immortal photos on social networks.
Then, a sudden strong wind caused Sierra to push and lose her balance while using the ski equipment. Both Sierra and Tad are broken. Sierra fell quite far and hit her head on a tree, knocking her unconscious.
Meanwhile, Jake was leading guests around the foot of the mountain when he ran into Sierra. Jake immediately took Sierra to the hospital. However, it turned out that Sierra had amnesia, plus she didn't carry her identity card.
Jake then offers Sierra, who has amnesia, to stay at his motel. Unfortunately, Jake didn't really remember Sierra at the time, who he had met in Beauregard. After that, Sierra reluctantly accepts Jake's offer and will stay there until her memory returns.
Along with her son Jake, named Avy, Sierra temporarily adopts the name Sarah. Not wanting to stay silent, Sierra decides to help Jake's family at the inn in the hopes that her memories will return.
However, every time Sierra tries to help, chaos ensues. On the other hand, Sierra begins to bond with Jake and his family, especially with Avy.
Hearing Avy's story about her deceased biological mother, Sierra's memory starts to come back a bit. And gradually Sierra begins to get used to life at Jake's inn.
Meanwhile, somewhere else, Tad lost in the woods meets a middle-aged man named Ralph. Tad feels that Ralph is his helper and treats him like an angel.
Meanwhile, at the Belmont resort, Sierra's personal staff dared not go looking for her. This is because he remembers Sierra's words before leaving with Tad and doesn't realize that Sierra is gone.
Falling for Christmas movie review
Very typical Christmas atmosphere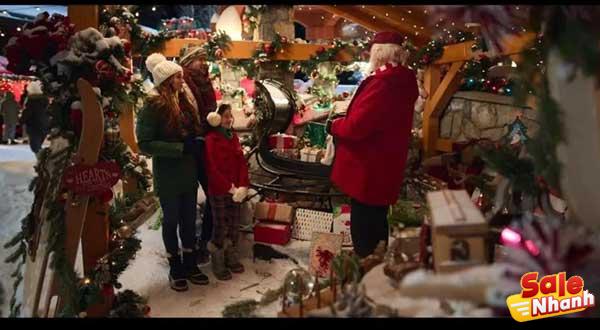 In an hour and a half, you will be presented with a very typical Christmas image. Starting from Christmas decorations and ornaments, heavy snow, to the music, it is very unique. Even the image of Santa Claus is shown, although his existence is generally like that of an ordinary human.
In addition, you will also admire the vast white snow scene, a feast to your eyes. Although there are some green screen-like settings, overall this movie has good cinematography and visuals.
Light stories with clichés
Falling for Christmas is a light-hearted movie with a very predictable plot. The duration of an hour and a half won't really be felt because the plot is really good to follow. Also, this whole movie has a very cliché story, especially with the main character's love story.
According to the genre of this movie, you will see a romantic story between Sierra and Jake. But, calm down, the love story isn't the typical one that will make you cringe or feel cheesy.
In addition, the film also has quite a few humorous scenes that are quite entertaining. Especially the scene where Sierra is alone with her silliness when she's with the assistants and when she's with Tad.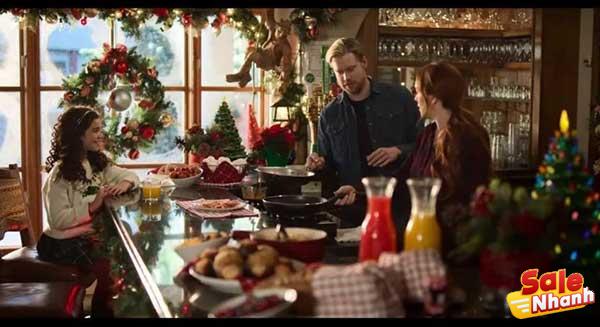 Like most Christmas movies in general, this movie also has the concept of wanting to show the "magic of Christmas" starting from the hopes you want to achieve, to the miracles you want to achieve. may be unexpected.
Like when there was an incident with Sierra suddenly falling or her encounter with Jake and his family. Then a miracle when Jake, who had almost given up, was revived when Sierra came into his life.
Although predictable with cliché details, the presence of Lindsay Lohan is quite eagerly awaited by fans. The reason is, this is the first film Lindsay Lohan takes on the lead role after a long absence.
Suitable for viewing during the year-end holidays
There are some pretty unique things about this movie besides the romantic comedy scenes. But what I was quite emphasizing was the scene where Sierra lost her memory.
In fact, this scene is quite unique, because even though Sierra doesn't remember the past, her body and behavior are still similar to the pampered and used Sierra.
The success of this film certainly cannot be separated from the reliability of the actors' acting. The chemistry between Lindsay Lohan and Chord Overstreet is just enough, not too much. Furthermore, the sweetie, Olivia Perez, who plays Avy, makes the story more fun.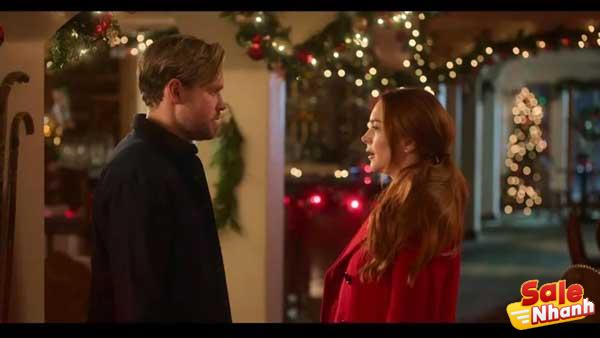 Overall, the players in this movie played well. And like most Christmas movies, this one ends with a happy ending.
In my opinion, this is a suitable movie to watch at the end of the year holiday. Because overall, this movie has a very light plot and is very easy to follow. Although very predictable, this can still be the movie choice to accompany your year-end holiday.
So that's a review of the movie Falling for Christmas. Maybe this movie is not the best Christmas movie but you can consider if you really need a light entertainment movie.
Salenhanh – Product review blog
Address: 115 Nguyen Van Qua, Tan Hung Thuan Ward, District 12, Ho Chi Minh City
Website: https://salenhanh.com
Mail: Salenhanh.com@gmail.com
#salenhanh #Reviewsalenhanh