The Dilema web series released on the Vidio streaming platform has attracted quite a bit of attention. Filmed in one of the regions in France, Dilema presents a very good whole at the scale of a web series. Dilema is played by three main characters, Estelle Linden as Anya, Mischa Chandrawinata as Bima and Aulia Sarah as Lena.
Not only revolves around the conflicts of the main characters, this series also brings support players who are also veteran Indonesian movie stars like Mathias Muchus as Lena's father, Wiranata, Karina Suwandi as Lena's father. Lena's mother, Martha and Bucek Depp as Lena's uncle, Aditya. people who are going through their own conflict.
In addition to family and third person issues, this series can provide a meaningful spectacle of a marriage. For married or unmarried viewers, this series contains stories of love conflicts that occur in different relationship states.
Dilema (2022) movie synopsis
Long-time living in France, Anya (Estelle Linden), a psychologist working at her father's company, decides to return to Indonesia and open her own practice. Her father disagrees with Anya's decision because he is afraid that Anya will return to her first love, Bima (Mischa Chandrawinata). Melting, he finally allows Anya to return, and sure enough, once in Indonesia, Anya immediately meets Bima and re-establishes their relationship.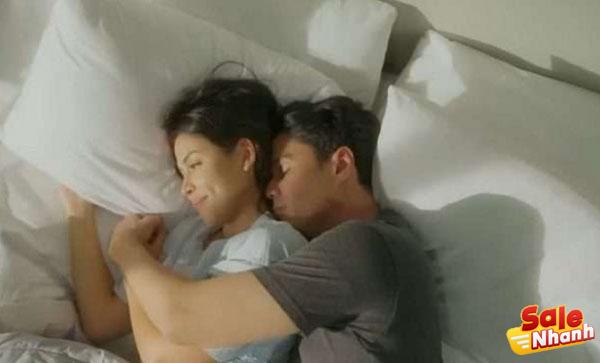 Anya's father has always felt that Bima is not the right person for Anya. Apparently after a few days they were together, Anya found out that Bima was married. Anya feels painful disappointment, she doesn't want to destroy Bima's family, but she loves Bima. Bima, who is married to Lena (Aulia Sarah), thinks about ending his marriage and chooses Anya, because he knows his love for Anya will never die.
Third person family movies
The conflict about a family gradually falling apart because of others or the past resurfacing is loved by many Indonesian viewers. Conflicts like these can be entertainment or can be a lesson for some. Dramas will often be found in movies or series with the same story and plot. Rising past and unfinished feelings are often at the root of family problems, and this is also what happens in 'The Dilemma'.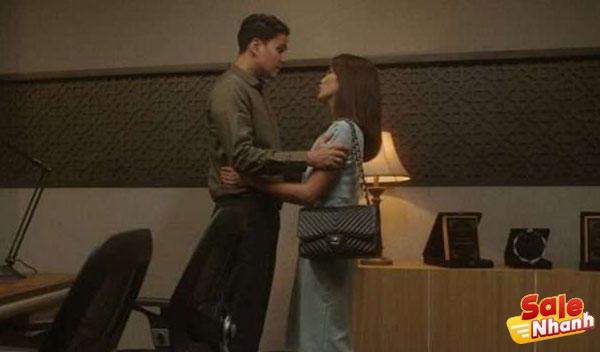 We will explore how all the characters will feel awkward and scared. The confusion in the heads of the characters that takes place throughout the episode makes viewers angry at Bima's arbitrary behavior.
Anya, who knows nothing about Bima's marriage, is also saddened by Bima's lie. He wants to leave Bima, but his love is still strong and he believes that he and Bima will be a couple again. The feeling of love, reality and reason, becomes blurred and without walls.
The biggest victim in this series is of course his wife, Lena. Being the perfect wife didn't make Bima choose her. His waiting patiently, even driving him to near madness, made him worse.
Dilemma in every episode
The main conflict is a love affair, an unfinished relationship but in each episode 'The Dilemma' always presents a problem that makes it even more interesting. It's not just about how difficult it is for Anya to let go of Bima's hand, or Lena's worsening degradation, but there are stories that intertwine the support players with their various love conflicts. .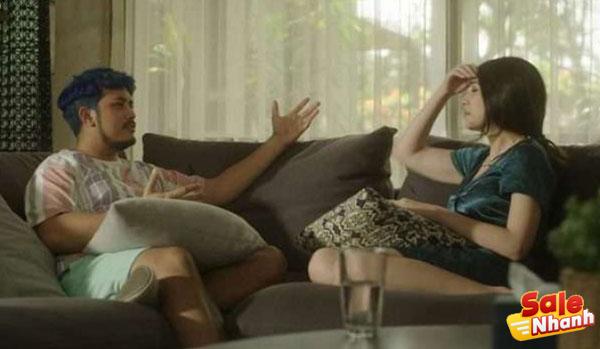 Like Lena's parents and her uncle, who are good-looking but always keep their secrets, or Anya's friends still searching for their identity and love. They all tell stories without being pushy and don't take up much of the main character's part.
The minor characters' conflicts are actually almost the same as what happened to Anya, Bima and Lena, a love affair, but wrapped up in their different styles and lives.
The love story that happens between the players also seems natural, especially Mischa and Estelle, who appear frequently in the episodes. How they love each other, how they fight, and even just by being silent, Estelle is able to convey her feelings to the audience through her eyes.
Patience is the key
Maybe for those of you who haven't seen 'Dilema' this will be a pretty big spoiler. After her life fell apart since Bima left her, Lena reunites with her past, Yudha (Fadil Joan). Tanti (Indah Indriana), who is Lena's best friend, always supports and accompanies her, seeing Yudha's return is not a good thing. However, Yudha's presence gradually helped Lena to her feet, although an incident occurred between Lena and Yudha leading to a new conflict that they were still able to cover up.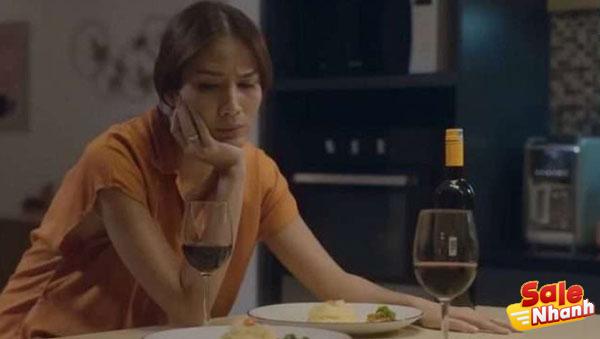 Bima and Anya's life is not as beautiful as they imagined. When they come to France and live together, there are many new things that make them often quarrel and cause a large distance between the two. Their feelings began to fade and eventually made Bima want to get back with Lena.
Here, Lena's patience paid off, Bima returned. But will things really go back to the way they were? Will their emotional dilemma still prevail? Will there be a sequel to Anya, Lena, Bima and Yudha's story?
Conclusion of the movie Dilema (2022)
Dilema is a web series on the Vidio streaming platform that features complicated stories about relationships. The past with unfinished feelings is the beginning of the love between Bima and Anya, which is truly unforgivable. The chemistry between Bima and Anya looks quite natural, convincing the audience that their feelings are still strong. The stories don't just revolve around the main character, making this series rich in meanings about love and loyalty.
Salenhanh – Product review blog
Address: 115 Nguyen Van Qua, Tan Hung Thuan Ward, District 12, Ho Chi Minh City
Website: https://salenhanh.com/en
Mail: Salenhanh.com@gmail.com
#salenhanh #Reviewsalenhanh