Steven Spielberg is known as one of the most successful filmmakers of all time, his iconic works like the Indiana Jones saga, ET, Jaws, Jurassic Park, Saving Private Ryan, in the next film evolutions has influenced many other filmmakers.
This time, Spielberg created his own, personal, cinematic masterpiece, The Fablemans. Spielberg tells his own story for the first time in this fictional autobiographical film.
Spielberg again worked with Tony Kusher (his scriptwriter collaborator on West Side Story, Lincoln and Munich) to develop the script. In addition to Tony Kusher, other collaborators invited to participate in this project are Janusz Kaminski (cinematographer), John Williams (composer) and Michael Kahn (editor).
Synopsis of The Fabelmans (2022)
Set after World War II, The Fabelmans follows the life story of Sammy Fabelman (Gabriel Labelle) and his parents Mitzi (Michelle Williams) and Burt (Paul Dano). The Fableman explores Sammy's early love for the world of cinema and his active home life, which ultimately influenced Sammy's rise as a charismatic filmmaker.
A trip to the cinema
'The Fablemans' focuses on the story of Sammy Fabelman, a fictionalized version of Steven Spielberg, as he explores his love of filmmaking. Sammy grew up in a Jewish family in a predominantly Gentile environment and had to move a lot because his father wanted a better job.
Despite the many changes that have taken place, one thing is certain in Sammy's life that he has always loved making movies whether with his sister or friends. Born to a gifted pianist mother and film-going computer engineer father, young Sammy was obsessed with moving images for the rest of his life.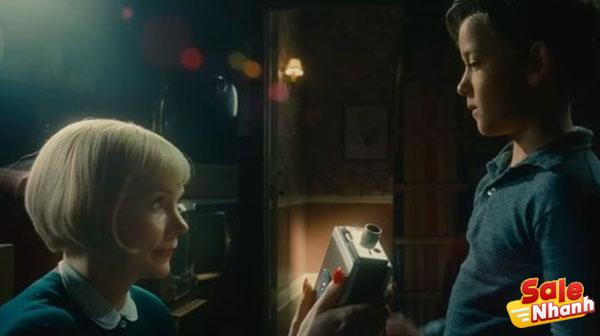 Fascinated with moving images
This semi-biographical film depicts various events that occurred between 1952 and 1965. Steven Spielberg describes life from childhood to adulthood full of turmoil and upheaval. About how he initially "falls in love" with the world of cinema.
When he was first brought by his parents to the cinema, where they watched Cecil B DeMille's "The Greatest Show on Earth" by Cecil B DeMille. Sammy looked on in horror, then fear as the two circus trains collided.
It was there that Sammy learned how films can influence audiences and how films can excite and manipulate their viewers through proper camera placement and editing.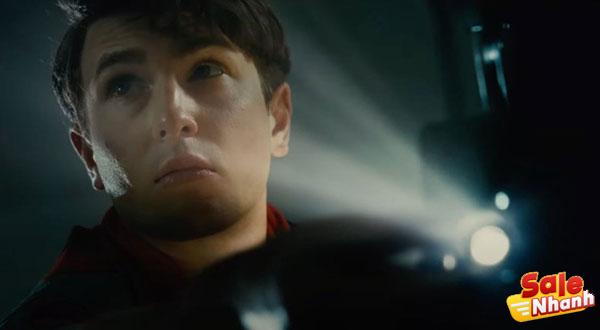 Sammy is so obsessed with movies that he treats his real life as a scene, imagining himself moving the camera around his family. The film also recreates childhood and youth scenes in upstate New Jersey, Arizona and Northern California. They reminisce about Sammy Fableman's life as he went to school and the environment he grew up in and lived in.
Bitter reality inspires
In The Fablemans, we take a look at the events that shaped Spielberg's life and career. Although Spielberg is considered capable in almost every aspect of filmmaking, we never fully understood the person Spielberg was.
In it, the story is framed as Sammy grows more and more interested in movies, his parents' marriage is slowly moving towards divorce. This bitter and traumatic reality had a major impact on Spielberg's next life. And his influence is also expressed into a collective personal statement that is spread through his various works.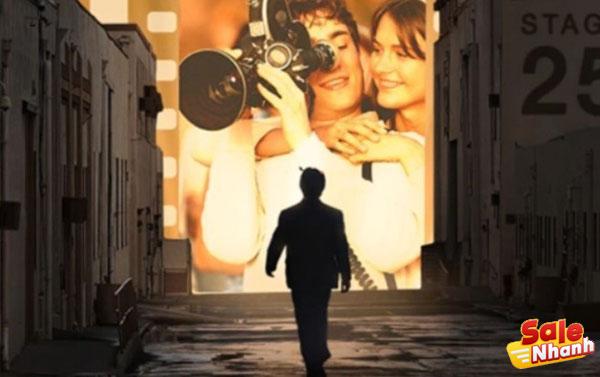 Like once, Spielberg created 'ET' as a statement about the heartbreak from his parents' divorce that happened decades ago. Or when he made 'Schindler's List' as an affirmation of his Jewishness. Also adopted 'War of The Worlds' as a response to 9/11.
Through Sammy's eyes and often the camera lens, we observe the story of the love and growing distance between his father and mother. This film may have been Spielberg's tribute to his parents, specifically his mother, Leah.
Conclusion The Fabelmans (2022)
Fablemans is an old Steven Spielberg's self-reflection to look back at his roots, a story from his childhood, especially as they realized the extraordinary and magical power of influential cinema Not only for him, but for the whole world. many people.
Salenhanh – Product review blog
Address: 115 Nguyen Van Qua, Tan Hung Thuan Ward, District 12, Ho Chi Minh City
Website: https://salenhanh.com/en
Mail: Salenhanh.com@gmail.com
#salenhanh #Reviewsalenhanh