Canon LBP162dw is one of the professional printers designed to meet the printing needs of documents, documents, contracts of companies, workgroups, small offices. With fast printing speed and stable, clear print quality, this printer brings convenience and efficiency to users.
Canon LBP162dw printer is equipped with 2-sided printing, helping users save costs and reduce printing time. Not only that, this printer also has a low price, suitable for businesses, workgroups, small offices that need to print less than 100 pages/day.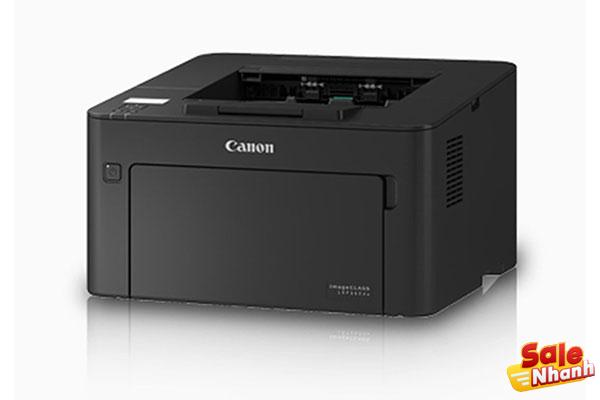 With its simple design and ease of use, the Canon LBP162dw becomes an attractive choice for users who want a professional printer at a reasonable cost. It is also an economical solution for users who need to print documents, documents, contracts quickly and efficiently. With reliable print quality and 2-sided printing, the Canon LBP162dw is one of the top choices on the printer market today.
Canon LBP162dw introductory video
Review of Canon LBP162dw printer
Exceptional printing speed
The Canon imageCLASS LBP162dw laser printer is an outstanding print technology product designed to meet the printing needs of small and medium-sized businesses, as well as groups of up to 15 employees. With blazing fast print speeds of up to 28 ppm, the LBP162dw allows you to print large volumes of documents in a short time.
In addition to printing office papers, this printer is also capable of printing many other types of publications such as certificates of merit, envelopes and product labels. This helps you create professional and consistent documents for your business.
One of the advantages of the LBP162dw is its ability to print in large monthly volumes of up to 2,500 sheets, saving time and printing costs. Moreover, this printer can connect to Wi-Fi, LAN or print via mobile phone for easy document sharing and printing from various devices.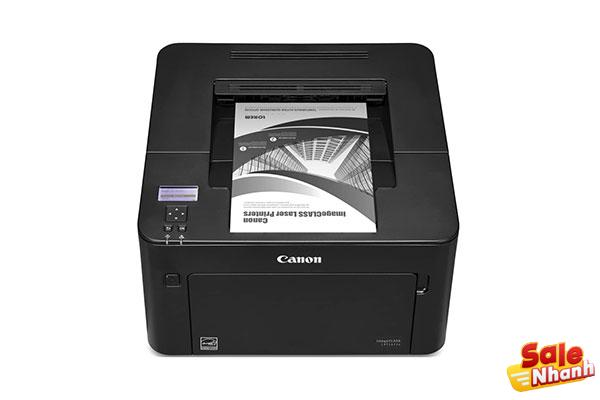 With its compact design, the Canon imageCLASS LBP162dw laser printer is a great choice for small and medium businesses that need a high-quality and versatile printer for professional document printing and synchronizing printing processes. his seal.
Convenient duplex printing
Automatic duplex printing is an important factor in choosing a printer for the modern office. With the ability to automatically print on both sides of the paper, users can save considerable time and printing costs. However, not all printers have this feature.
If you are looking for a single-function printer that meets your automatic duplex printing needs, the Canon LBP162dw is a great choice. With this feature, the printer helps you to print conveniently and quickly, shortening time and reducing printing costs. In particular, you can save up to 50% of printing paper compared to single-sided printing.
One of the common uses of automatic duplex printing is book printing. With the Canon LBP162dw printer, you can print book-style documents with precision and high quality, without having to print one side and then redo the other side. This saves you time and increases your productivity.
Sharp print
Not only is the printing fast, but the print quality is also excellent. With a resolution of 600 x 600 dpi for a monochrome all-in-one printer like the Canon 264dw, prints whether characters, text or graphics achieve stable clarity, without blurring or blurring of text.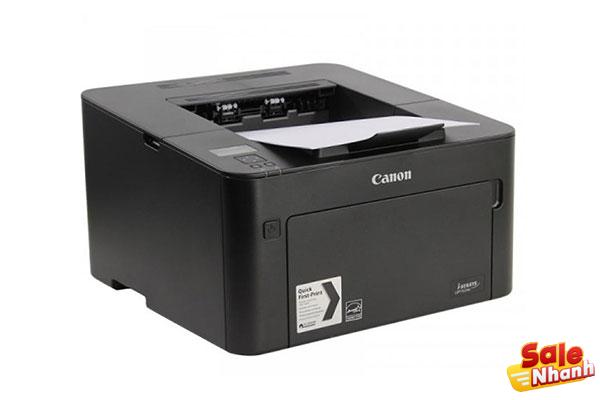 Tests show that the prints of the MF264dw are clear and easy to read even with small font sizes. There is also no ink smearing and the image quality with grayscale is also quite clear, at least with requirements when printing newspapers.
These latest Canon solutions give businesses the convenience and ease of sharing printing in the same office. Documents will also be easier to manage, and only one machine is needed to serve many departments, without the additional cost of equipping each department with a machine like before.
Economical printing technology
Green technology has become a global development trend in recent years. New technologies are designed and manufactured with this trend in mind to minimize their impact on the environment and protect natural resources. Canon 162dw is one of the modern technology products developed in the green direction.
One of the advanced features of the Canon 162dw printer is the auto ON/OFF mode, which allows the printer to automatically power off when not in use and automatically turn back on when needed. This feature not only saves power, but also reduces heat emissions to the environment, helping to protect the workplace atmosphere and prolonging the life of the printer.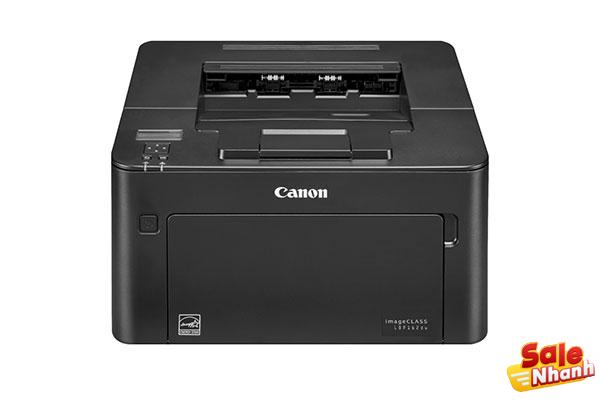 With the use of green technology, offices and businesses can save on electricity costs and reduce their impact on the environment. In addition to the automatic ON/OFF feature, the Canon 162dw printer also has many other features that optimize printing and paper usage, saving costs and protecting natural resources. With the advancements in green technology, we can believe that the future of the world will develop in a sustainable way and benefit people.
Conclusion about Canon LBP162dw printer
Canon LBP162dw is a black and white printer with high resolution, fast print speed and flexible networking capabilities. With advanced features such as automatic 2-sided printing and a paper tray that can hold up to 250 sheets of paper, this printer is a good choice for businesses or individuals with diverse document printing needs.
In addition, Canon LBP162dw also integrates energy-saving technologies, helping to reduce operating costs and protect the environment. However, if you need to print photos or documents in color, this printer is not the best choice.
With its features and functions, Canon LBP162dw is a good product to use in office or home environments with diverse text printing needs.
Salenhanh – Product review blog
Address: 115 Nguyen Van Qua, Tan Hung Thuan Ward, District 12, Ho Chi Minh City
Website: https://salenhanh.com/en
Mail: Salenhanh.com@gmail.com
#salenhanh #Reviewsalenhanh