Actress Bae Doona from Korea was born on October 11, 1979 as if she was born to be an actress. It didn't take long for Bae Doona to attract the attention of big directors like Bong Joon Ho. Two years after her first acting debut, this actress immediately starred in director Bong Joon Ho's film Barking Dogs Never Bite (2000).
Undoubtedly, through her acting in the movie, Doona was awarded the Best New Actress award at the 2000 Blue Dragon Film Awards. Since then, the offers to act in movies or TV series have not stopped pouring. about. Bae Doona's film offers an interesting premise and plot. The character she plays is not average, aka not average.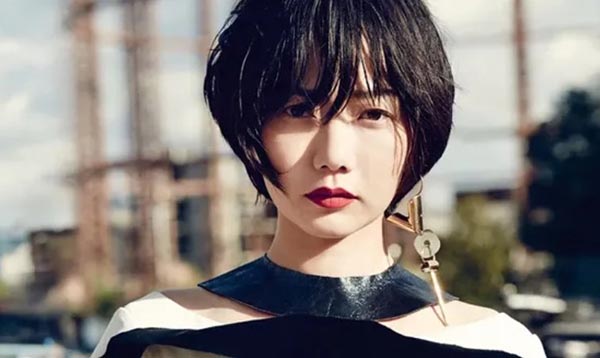 Bae Doona has played the role of a table tennis player from North Korea, a professional archer who can defeat monsters, a lesbian policeman, and an inflatable sex doll. Are you curious about Bae Doona's acting skills in the best movies she has starred in? Here are the recommendations for you!
Phim Sympathy for Mr. Vengeance (2002)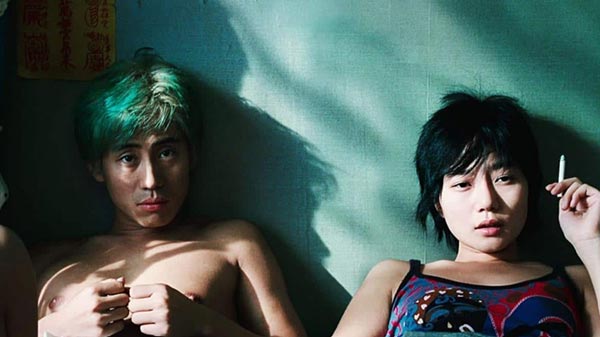 Release date / year: March 29, 2002
Genre: Action, Psychological, Thriller, Drama, Crime
Produce: Studio Box, TMS Entertainment / Seoul Movie
Directed by: Park Chan Wook
Actors: Song Kang Ho, Shin Ha Kyun, Bae Doona, Han Bo Bae
In 2002, Bae Doona appeared in the movie Sympathy for Mr. Vengeance is by Song Kang Ho and Shin Ha Kyun. Here, Bae Doona plays Cha Yeon Mi. He is the lover of Ryu (Shin Ha Kyun), a man who is mute and loves his little sister very much.
Ryu is a factory worker with a mediocre salary. The income he receives is for the medical expenses of his brother who is seriously ill. Day by day, his sister's condition was getting worse and worse. Confused Ryu decides to sell his kidney. Unfortunately, let alone getting the money, Ryu was actually scammed.
He lost a kidney without receiving the money in advance. At a dead end, Yeon Mi orders Ryu to kidnap her boss's son, Park Dong Jin (Song Kang Ho) and demand ransom. Will they manage to get the money they need?
Phim Linda Linda Linda (2005)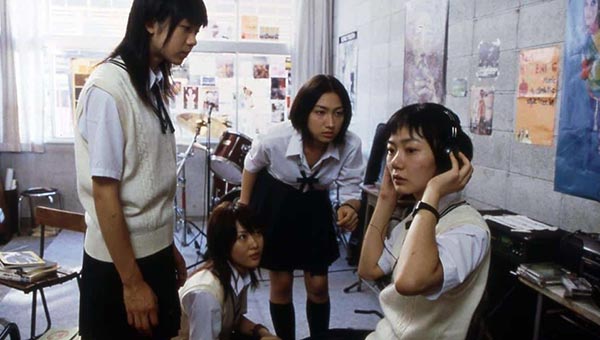 Release date / year: July 23, 2005
Genre: Friendship, Music, School, Teen
Production: Covers & Co, VAP, Viz Pictures
Đạo diễn: Nobuhiro Yamashita
Diễn viên: Bae Doona, Aki Maeda, Yuu Kashii, Shiori Sekine
In the 2005 film Bae Doona, the actress played an exchange student from Korea named Sun. Despite his limited Japanese, Sun is said to have been chosen as the vocalist of a school band of talented students.
It all started when the guitarist and lead vocalist of the previous band decided to quit. Kei (Yu Kashi), Kyoko (Aki Maeda) and Nozumi (Shiori Sekine) are eventually forced to recruit a new vocalist. Over a three-day period, the girls have to show their full potential. They can?
Phim Take Care of My Cat (2001)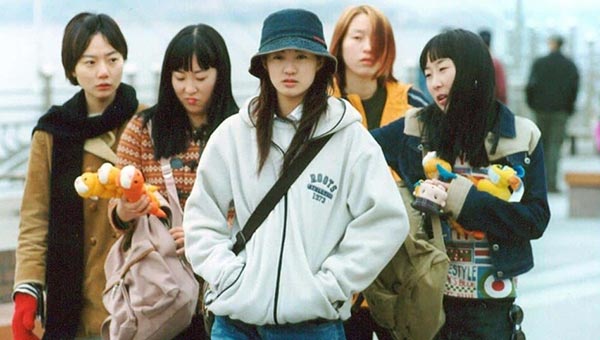 Release date / year: October 12, 2001
Genre: Drama, Teen, Friendship
Production: Cinema Service (Distributor)
Directed by: Jeong Jae Eun
Actors: Bae Doona, Lee Yo Won, Ok Go Woon, Lee Eun Shil
Five young women in their 20s are friends and live in the historic port city of Incheon. Their friendship has been tested by time and busyness as each of them begins to develop into adult women. Bae Doona herself plays the role of Tae Hee, a talented girl who gets caught up in the family's unsavory sauna business.
Tae Hee befriends 4 other girls, one of them is Ji Young (Ok Go Woon). Ji Young's life is no less difficult because she has not yet applied for a job. The girl lives with her two grandparents and a kitten named Teetee. The kitten doesn't belong to Ji Young because she just found it.
Confused about not being able to take care of Teetee, JI Young gives the cat to Hae Joo (Lee Yo Won) as a birthday present. Hae Joo also didn't want to take care of Teetee, so she gave it back to Ji Young. Teetee has to move from house to house. Then how will the fate of the poor kitten end?
Movie The Host (2006)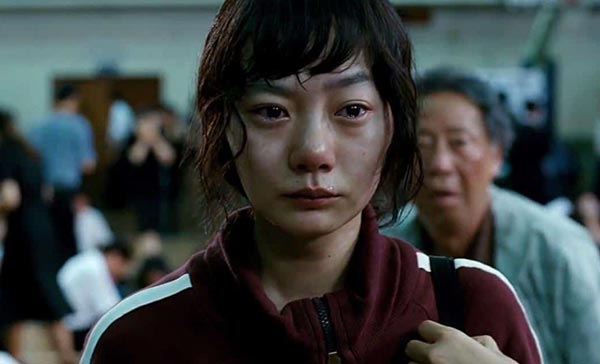 Release date / year: July 27, 2006
Genre: Monster, Action, Horror, Science Fiction
Production: Chungeorahm Film, Sego Entertainment
Directed by: Bong Joon Ho
Others: Song Kang Ho, Byun Hee Bong, Park Hae Il, Bae Doona
Receiving a 7.1 rating from IMDb, this next Bae Doona movie should be on your watch list. Host is also flooded with many prestigious awards. He was named Best Film at the 2006 Blue Dragon Film Awards, 2006 Korean Film Awards, 2007 Asian Film Awards and 2007 Baeksang Arts Awards.
Through her role as Park Nam Joo in the movie The Host, Bae Doona was also nominated for Best Supporting Actress at the 2006 Blue Dragon Film Awards. The Host tells the story of a monster with the same shape. like a big snake growing unconscious in the Han River.
One day, he appeared and became a disaster for the inhabitants there. Immediately the Han River was flooded with corpses and blood. Pask Gang Du's daughter (Song Kang Ho) is no exception, selling goods every day on the banks of the Han River.
The man had witnessed with his own eyes Hyun Seo being eaten by the monster and carried away. The government has run out of ways to bring the girl back. Until Gang Du and his family determined to carry out the rescue independently. Park Nam Joo, with his talent as an archer, intervened. Did they manage to bring Hyun Seo back?
Phim Barking Dogs Never Bite (2000)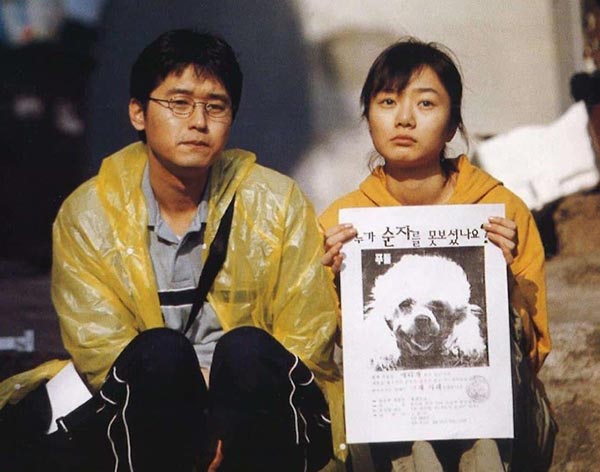 Release date / year: February 19, 2000
Genre: Comedy, Drama, Psychological
Production: Film Services, Uno Films
Directed by: Bong Joon Ho
Actors: Lee Sung Jae, Bae Doona, Kim Ho Jung, Byun Hee Bong
In a middle-class apartment Yoon Ju, a university lecturer lives there. One day, his calm was disturbed by the sound of a dog barking. He searched and discovered a dog standing in front of the neighbor's door. Already annoyed, Yoon Ju immediately thought that the barking of the dog that was bothering him was coming from the hairy creature.
The instructor then kidnapped and locked him in the basement. Hyun Nam (Bae Doona), who works as a secretary at the apartment supervisor's office, notices a small girl crying. The little girl complained that she had lost her dog. Hyun Nam, with a life full of troubles, didn't think long to help him. Did they manage to find the little girl's dog?
Movie As One (2012)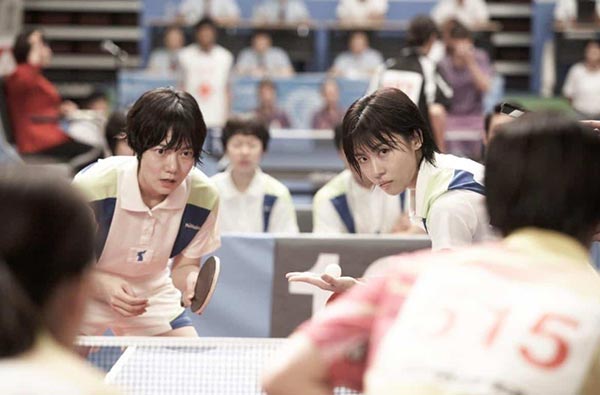 Release date / year: May 3, 2012
Genre: Drama, Sports, Based on True Story
Produce: CJ Entertainment (Distributor)
Directed by: Moon Hyun Sung
They come: Ha Ji Won, Bae Doona, Han Ye Ri, Choi Yoon Young
Bae Doona's film As One, which she co-starred with Ha Ji Won, is based on a true incident about the tense relationship between North and South Korea in 1987.
At that time, in order to reduce tensions on the Korean Peninsula, the Summit agreed to establish a sports delegation to combine the two countries. The choice is in favor of table tennis, a world famous sport in the country and is also expected to become a symbol of unification between the South and the North.
Under the name Korea, the team finally competed at the World Table Tennis Championships in Chiba, Japan in 1991. Their ambitions aside, Ri Bun Hui (Bae Doona), an athlete table tennis from North Korea and Hyun Jung Hwa (Ha Ji Won) ) from North Korea. Korea should be a team. Can these two initially fiercely competitive athletes win the race and at the same time defuse tensions between the two nations?
Movie Tunnel (2016)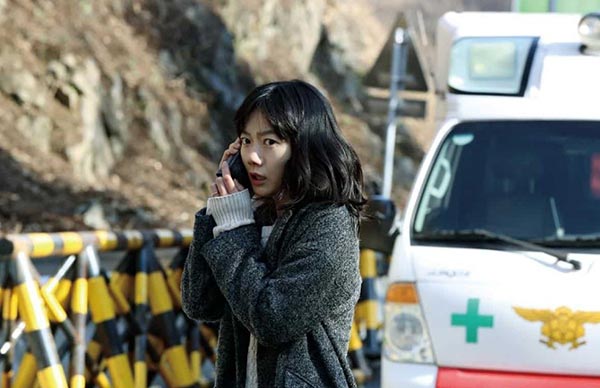 Release date / year: August 10, 2016
Genre: Disaster, Survival, Drama
Producer: Showbox (Distributor)
Directed by: Kim Sung Hoon
Starring: Ha Jung Woo, Bae Doona, Oh Dal Su, Nam Ji Hyun
When acting in the movie Tunnel, Bae Doona won the Favorite Star award at the 37th Blue Dragon Film Awards. Here she plays the role of Se Hyun, a wife panicking because her husband is trapped in the debris of the tunnel. It is said that Lee Jung Soo (Ha Jung Woo) is on his way home to celebrate his daughter and Se Hyun's birthday.
Before reaching the destination, when the car passed through a tunnel under the mountain, the tunnel collapsed. Jung Soo was buried under tons of concrete and debris along with two drink bottles, a cell phone and his daughter's birthday cake. Can the rescue team get him out of there? Can Jung Soo survive for Se Hyun and their daughter?
Phim A Girl at My Door (2014)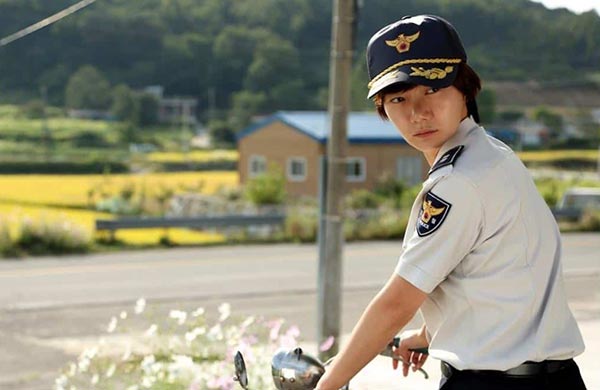 Release date / year: May 19, 2014
Genre: Drama, Crime, Psychological
Producer: CGV Movie Collage, CJ Entertainment (Distributor)
Directed by: July Jung
Actors: Bae Doona, Kim Sae Ron, Song Sae Byeok, Kim Jun Gu
There's something impressive about Bae Doona's A Girl at My Door besides the actress's performance, it's her willingness to act for free. Along with the other main character, Kim Sae Ron, Bae Doona has agreed not to be paid for his film this time. All due to the limited budget of the Korean Film Council.
A Girl at My Door is a drama that depicts the relationship and debate about LGBT rights in Korea. The drama tells the story of a police academy graduate named Young Nam (Bae Doona), who one day took the initiative to save a 14-year-old girl named Do Hee (Kim Sae Ron) from torture. stepfather.
Later, his initiative and compassion turn to disaster because he is accused of harassing Do Hee. It all started when Do Hee's stepfather saw Young Nam kissing his girlfriend. Instead of helping, Do Hee actually pushes Young Nam into prison. How will the story of Do Hee and Young Nam continue?
Movie Air Doll (2009)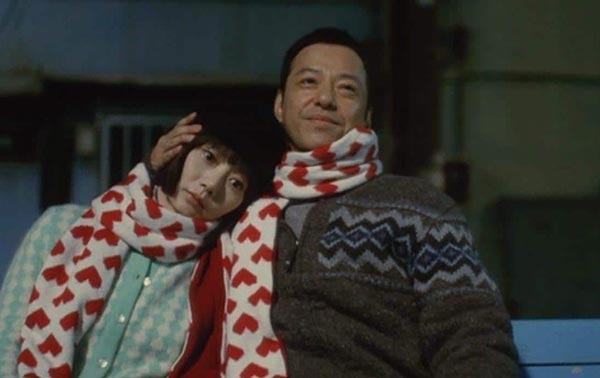 Release date / year: May 14, 2009
Genre: Fantasy, Drama, Romance
Producer: Asmik Ace Entertainment, Fortissimo Films
Directed by: Hirokazu Kore-eda
Diễn viên: Bae Doona, Arata, Itsuji Itao, Joe Odagiri
After Linda Linda Linda, Air Doll became the next Japanese film that Bae Doona starred in. The premise of this movie is interesting because it tells the story of an inflatable sex doll named Nozomi (Bae Doona) whose daily task is to accompany and satisfy its owner, a man. A middle-aged man living alone named Hideo (Itsuji Itao).
While Hideo went to work, Nozomi lived quietly. She wears a maid outfit and explores the outside world outside Hideo's apartment. Until he finally gets a job at a video store and gets into an affair with one of the employees named Junichi (Arata).
One day, Hideo learns that Nozomi is no longer a sex doll that can accompany him when he is alone. What happened next between them? Can Nozomi be happy with Junichi?
Phim Saving My Hubby (2002)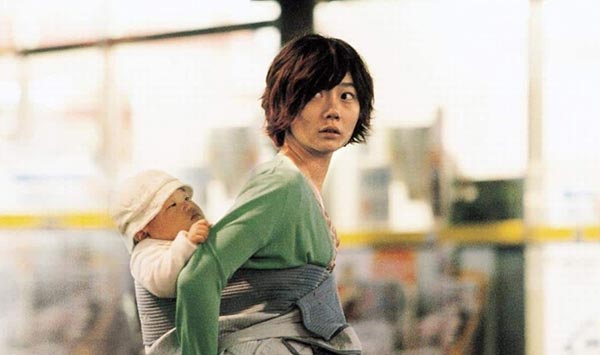 Release date / year: October 18, 2002
Genre: Comedy, Drama, Action
Production: Korea Pictures (Distributor)
Directed by: Hyun Nam Seop
Actors: Bae Doona, Kim Tae Woo, Lee Chan Min, Joo Hyun
Bae Doona's drama aired in 2002 is equally interesting. Tells the life story of a brilliant former volleyball player who had to retire due to his girlfriend's pregnancy. Just turned 20 years old, Geum Soon (Bae Doona) has to adjust to her new life as a housewife with only one child.
On the first day of work for her husband, Joo Tae (Kim Tae Woo), Geum, who is busy with family matters, receives news that Joo Tae is drunk and cannot pay the drink bill.
His burden became heavier when he also received news that his mother-in-law would come to visit. While holding their 6-month-old baby, at night, Geum rushes in to save her husband who is being held hostage by gangs by the club's owner.
Bae Doona's gait is not only famous in the Korean film industry. She has repeatedly acted in Japanese and American films, such as Cloud Atlas and Jupiter Ascending. How? Intrigued by his extraordinary acting skills? Done immediately by watching it!
Salenhanh – Product review blog
Address: 115 Nguyen Van Qua, Tan Hung Thuan Ward, District 12, Ho Chi Minh City
Website: https://salenhanh.com
Mail: Salenhanh.com@gmail.com
#salenhanh #Reviewsalenhanh