A long journey full of struggles for history is an interesting one for Nikolaj Coster-Waldau. His portrayal of Captain Ejnar Mikkelsen alongside Joe Cole as Iver Iversen led to the historical drama 'Against the Ice' which reveals the story of Greenland. Captain Ejnar Mikkelsen's Story will premiere on Netflix on March 2, 2022.
Premiering at the 72nd Berlin International Film Festival on February 15, 2022, Against the Ice received mixed reviews. Joint project of RVK Studios and Ill Kippers announced in early 2021.
Adapted from a true story rewritten by the original captain Ejnar Mikkelsen in Against The Ice, this film has been adapted into a film directed by Peter Flinth. Nikolaj Coster-Waldau wrote the screenplay for the film himself with the help of Joe Derrick.
Synopsis Against The Ice (2022)
In 1909, Danish explorer and captain Ejnar Mikkelsen (Nikolaj Coster-Waldau) organizes an expedition on Shannon Island, East Greenland, to find the notes of missing members of the Danish Expedition. . After an unsuccessful first attempt, the only volunteer to accompany him on his second attempt is Iver Iversen (Joe Cole).
Iver was just a mechanic who joined Alabama midway through. Mikkelsen is Iver's role model so he wants to ask Mikkelsen to make this dangerous journey.
Mikkelsen was forced to accompany Iver in 2 sleds and some sled dogs leaving his companions on board to wait for his return. Mikkelsen and Iversen had a difficult journey through the harsh snow. They lost two sled dogs in the first few days.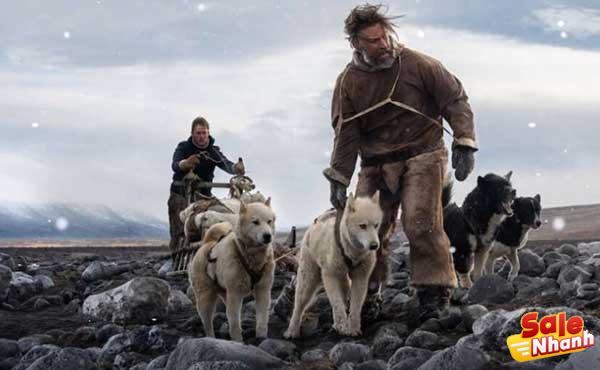 One by one their dogs fell, then they lost a sled. They even fight and kill polar bears. In the end, they found a pile of markers containing notes disproving the existence of the Peary Channel, proving that Greenland was not a separate landmass, but an island, and that destroyed dashed all American hopes of a claim to it.
After a few months, Mikkelsen and Iversen returned to Shannon Island and learned that the rest of the crew was still waiting for them. The two men lived in a cabin for two winters, almost losing their minds in the process, before being rescued in 1912.
Against The Ice movie review
An ambitious exploration of life and death
In 1909, navigating rough terrain was a challenge in itself. In addition to inadequate transportation technology, communication technology remains difficult to access. The remains of maps and correspondence that Mikkelsen brought with him are the only authentic sources that have to contend with on the expedition.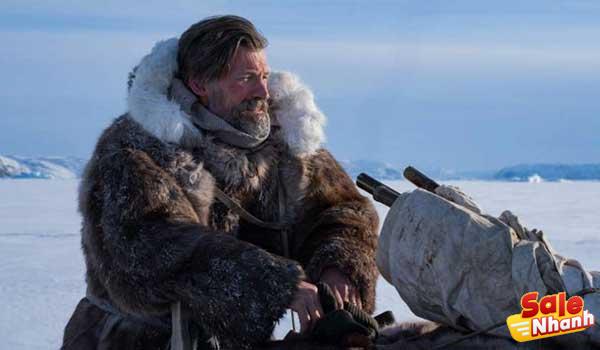 Mikkelsen and Iver became two people who persevered to show all their skills to survive in the endless snowy land. Mikkelsen's huge influence right from the start of the game brings us to his very confident and assertive personality.
Nikolaj Coster-Waldau's character really suits the character of a captain who always wants to achieve his goals at all costs. Captain Mikkelsen's ambition peaked when he brought Iver back to the rocks once more, when they had only a sled and their dog was preyed upon by a polar bear. An ambitious character full of unpleasant drama can be felt starting here.
Joe Cole's Iverson is also pretty good for a docile crew. From the very beginning, his role of being bullied becomes a fitting fit for this perilous journey. A final climactic chemical reaction emerges from Iver's image. Although there were only two of them, the internal conflicts of each were very strong, which stemmed from Mikkelsen's ambition.
Beautiful scenery in the land of snow
Shooting in real locations is a great way to portray beautiful landscapes. Everyone involved in the production was commended for the shots that were able to show the extremes of the snowy Shanon region.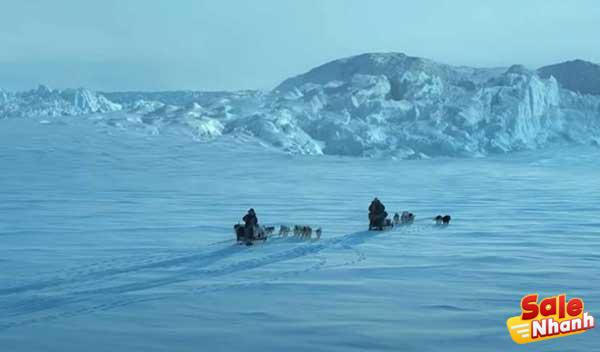 Looks like Greenland is full of surprises. The actors seem to dive into the situation as cold as it is for what it is. If an outfit is actually worn at the time, it's just a good supporting asset.
Looking out into the distance, the snow ranges and vast mountains made us feel like we were participating in this harsh expedition. Maybe the feeling when they stayed long enough in the cabin and survived to be rescued, was like a normal family drama.
Endless inspiration
Here, the roles of the two characters of both Mikkelsen and Iver are very supportive of each other. Iver, who happened to be a beginner on the expedition, continued to receive spiritual and material support from Mikkelsen. In every part, the two continue to be a complementary couple. Amid Mikkelsen's unstoppable grand ambitions, Iver becomes a figure that relieves stress that can lead to death.
Continuing to complement each other until the goal is reached is a message in itself from this enduring journey. Not only the two of them, the crew leaving Mikkelsen is also struggling on the side of the government, Jörgensen (Gísli Örn Garðarsson) optimistically convinces Minister Neergaard (Charles Dance) to continue to support the search for Mikkelsen and Iver as Who. is believed to be still alive.
'Anti-ice' is a remarkable depiction of what was to be discovered at the turn of the 20th century. That's why the history discovered in its time has received immense and well-deserved respect. worth remembering.
Tension mixed with hallucinations
Most of 'Anti-Ice' represents a very dangerous journey. Starting with blizzards, unruly sled dogs, limited food for long walks, even fighting off polar bears, which is very impossible for human size. The journey seems normal at first, becoming more interesting as the movie progresses.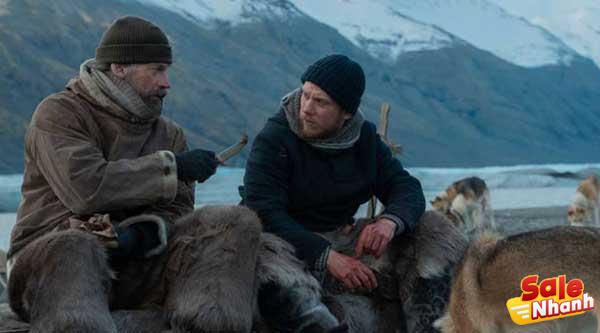 The dogs, really just sled animals, play a very important role as they fall one by one, from cold issues to food supplies. Tensions rise as Iver and Mikkelsen return to the pile of rocks to retrieve the notes and head back to the cabin, only to miss the help they've been waiting for.
Tension began to rise, the hallucination of the chilly weather became a new inner conflict for them. It's good that Iver becomes the moderator of all the tensions that are starting to peak.
Conclusion Against The Ice
Expeditions sometimes had to go through rough terrain, even the Danish Expedition failed and Mikkelsen continued this through endless snowfields. His journey with Iver brings us to a life-or-death situation for an uncertain destination. This also carries a poignant message from the struggle of the two of them, who are willing to give up their lives for an unclear history.
Greenland's landscape and its intricacies are captured in a captivating way by the production team. Placing Iceland and Greenland is a good choice to describe the snowy plains that have their own perils.
The journey seems normal at first, becoming more interesting as the movie progresses. Starting with food problems, extreme weather, even the battle for survival against polar bears. The climax at the end of the war also makes us enjoy the struggle of these two adventurers.
Cilers can watch Mikkelsen and Iver's historical journey on Netflix starting March 2, 2022. This true story, which has been made into a book, is inspiring and thrilling for the historical viewing scale.
Salenhanh – Product review blog
Address: 115 Nguyen Van Qua, Tan Hung Thuan Ward, District 12, Ho Chi Minh City
Website: https://salenhanh.com/en
Mail: Salenhanh.com@gmail.com
#salenhanh #Reviewsalenhanh