Violent Night is a Christmas-themed movie written by Pat Casey in collaboration with Josh Miller. The film has a duration of 1 hour 41 minutes, aimed at audiences 17 years and older.
Violent Night stars David Harbor as Santa. David Harbor rose to fame after starring in the Netflix series Stranger Things. In addition, this actor born on April 10, 1975 also appeared in a number of famous films such as Hellboy (2019) and Black Widow (2021).
'Night Violence' is an action comedy film starring David Harbor, John Leguizamo, Cam Gigandet and Alex Hassell. This movie will introduce a new perspective from the other side of the Santa figure as we know it so far. More than the signature cake, candy and belly laugh, 'Violent Night' will highlight Santa's rescue actions.
As in the trailer released before the broadcast schedule, the clip shows a group of thugs breaking into the house of a rich family to carry out a robbery. This is what triggers the appearance of another side of Santa.
Synopsis of the movie Violent Night
Based on the synopsis, thugs broke into the home of a wealthy family to rob a safe containing over $300 million in it. When these bandits hit the scene, Santa, played by David Harbor, is at his most painful stage as he's been knocked down by commercialism in years. Every year children ask for too much video games and cash. Sadly, he's lost the love and magic of the festive season. He spends most of his delivery time drunk and depressed and that's also why this Santa decided this Christmas would be his last.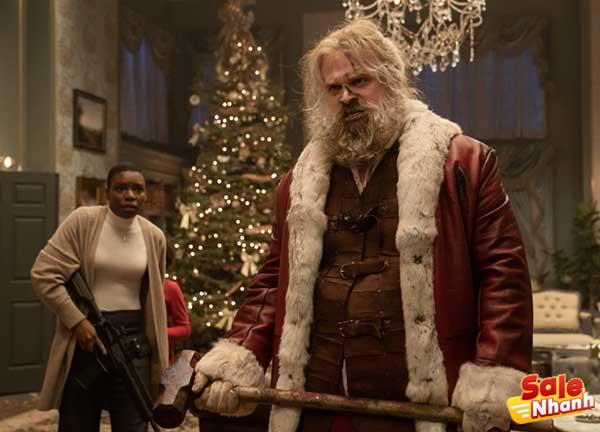 Unfortunately, during this gift delivery, Santa encountered an ironic incident when he saw the Lightstone family become the target of bad guys. A group of mercenaries played by Mr.Scooge, played by John Leguizamo, raid their home in search of a huge sum of up to $300 million. Temporarily putting aside the familiar gift-delivery job, this delightful Santa decides to rescue the Lightstone family even though things are going to be very difficult in the immediate future.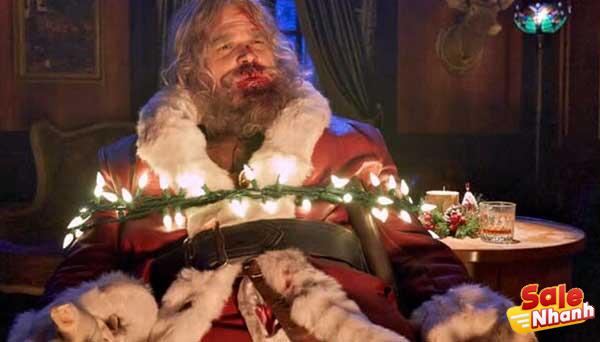 Rrang has a Santa hat and beard and the classic holiday items and gifts he has to send reluctantly become the weapons of the hero Santa to fight the bad guys. . Will Santa win and save the Lightstone family? Let's go to the theater to get the most accurate answer. This movie is sure to bring a lot of laughs to you.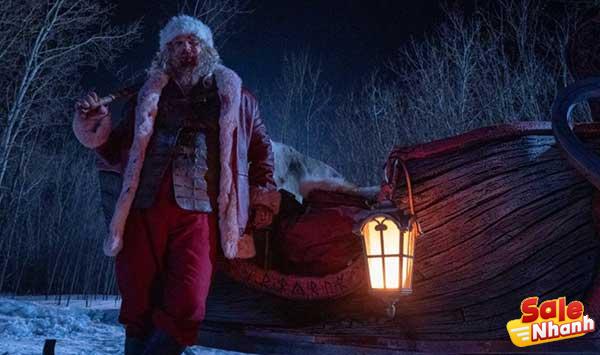 Pat Casey and Josh Miller were assigned to write the script for "Violent Night" directed by Tommy Wirkola, a name that is so familiar in the American entertainment industry. Tommy Wirkola is known for his expertise in creating interesting movies like 'The Trip', 'Dead Snow 2: Red vs Dead', 'What Happened to Monday' and many more. Recently, the director was announced to be working on the movie 'Spermageddon' which will be released in 2023.
Salenhanh – Product review blog
Address: 115 Nguyen Van Qua, Tan Hung Thuan Ward, District 12, Ho Chi Minh City
Website: https://salenhanh.com
Mail: Salenhanh.com@gmail.com
#salenhanh #Reviewsalenhanh