Over time, the world's largest film industry, specifically Hollywood, did not run out of intelligence to continue producing cinematic works in the form of films. Every year, movies of various genres are released, ranging from drama, action, thriller and horror. No wonder she became the mecca of cinema because in addition to providing the quantity, the quality is still the best.
Lady Gaga when she first appeared was known as an eccentric singer, with many hit songs such as Poker Face, Bad Romance, Born This Way and The Edge of Glory. In 2018, she tried acting with Bradley Cooper in the movie A Star Is Born. What's so special about her debut film? Let's find out with salenhanh through the article below.
Summary of A Star Is Born
Released : 2018
Genre: Musical, Drama, Romance
Producer: Metro-Goldwyn-Mayer, Live Ntion Productions, Gerber Pictures, Peters Entertainment, Joint Effort
Directed by: Bradley Cooper
Actor: Lady Gaga Bradley Cooper
Jackson "Jack" Maine is a country singer whose career is on the decline. Addiction to alcohol and illegal drugs is one of the causes and ways out. Even so, he often performs stage after stage with his half-brother and manager, Bobby.
After the performance ended, Jack and Bobby went to a bar for a drink. There, he sees the appearance of a woman, Ally. Surprised, Jack then goes to Ally and spends the night chatting with her until he learns that despite working as a waitress, Ally is capable of singing and composing her own songs. me.
Jack invites Ally to one of his concerts. Even though she refused, Ally still decided to come. He even appeared to sing Shallow on stage with Jack. After that, they started dating and went on tour.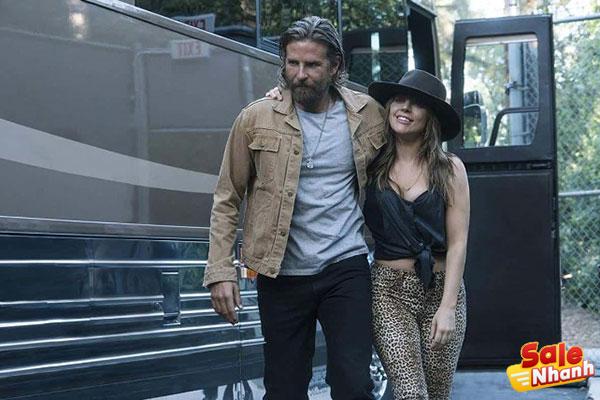 As Jack and Ally's relationship deepens, Jack and Bobby's relationship takes a turn for the worse. He took Ally to Arizona, the exact ranch she grew up on. Jack is disappointed to find out Bobby has sold it to someone else.
During the tour, Ally met Rez, a record producer who offered her a contract. Ally accepted the offer. Jack continued to provide support even though he was very upset. Rez really took Ally away from country music and made her a pop singer and worried Jack because he felt Ally had disappeared from her identity.
Ally's career is slowly going up. Jack, who feels left behind, is getting worse and worse. We always wonder if two stars really love each other, will it be as pure as people imagine? This movie looks at the story in more depth and of course with various surprises in it.
A Star Is Born content review
A Star Is Born (2018) Is The Third Remake
The origin story of the film A Star Is Born, which was released in 2018, is the third remake of the film with the same title. The original film was released in 1937 and then remakes were made in 1954 and 1976. In the original version, the film was a drama film without musical elements but from the original version. First remake, it has already begun to be turned into a musical film.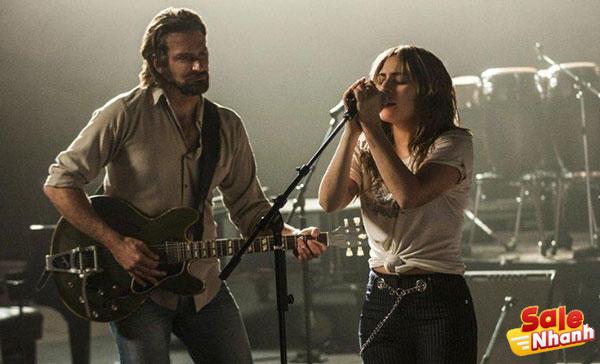 The A Star Is Born movies all tell the same story, a famous man's love affair with a woman who comes from ordinary people but has great talent. The man has a problem with his addiction and his career is going downhill while the woman is starting to find her way to the top of her career.
The 1937 version of A Star Is Born, tells the story of an actor who helps an actress become a Hollywood star. In the 1954 version, it tells the story of an actor who helps a singer switch professions to become an actor. While in the 1976 version, it tells the story of a rock singer who helped a bartender become a famous singer.
The uniqueness of a star
A Star Is Born is the first film directed by Bradley Cooper. Moreover, he directly jumped into the main actor. Coincidentally or not, Bradley suffered from alcoholism and overcame it. It resembles the character of Jack Maine, an alcoholic and drug addict.
As for the story, one's struggle to become a famous star is not a new recipe. What's unique about A Star Is Born is that many other elements are included, such as romance, humor and social issues that can be combined with the right composition alongside music as the mainstay. .
The chemistry between Bradley and Lady Gaga is very well built. It becomes the most enchanting because it can drain our emotions as the audience. The most memorable scene is when they both sing together. Lady Gaga was the one who encouraged Bradley to sing live instead of using playback.
This complicates Bradley's struggles for this film as he has to take vocal courses to be able to sing well in that scene after learning to play the guitar earlier. If you've ever imagined what it would be like if Bradley Cooper became a musician, you can meet him in this movie.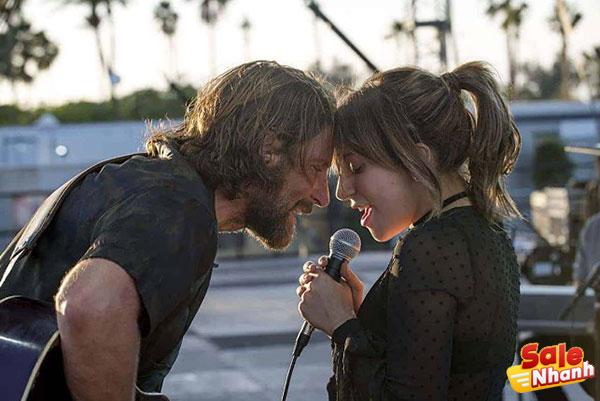 To make the movie look like the real thing, this film was shot at two world famous music festivals, Coachella and Glastonbury. In addition, many of the scenes were shot right in the middle of Lady Gaga's tour in 2017. While it may seem complicated, the filming process didn't take too long. it only took 42 days.
Soundtrack "Shallow"
One of the most iconic things about A Star Is Born is the soundtrack, entitled Shallow. The song is performed three times throughout the film. The best scene is when Jack invites Ally on stage to sing with him. In fact, many argue that the song itself also helps this movie gain a larger viewership.
Lady Gaga worked with three famous composers, Andrew Wyatt, Anthony Rossomando and Mark Ronson to create Shallow. She wrote the lyrics from Ally's point of view in her relationship with Jack. According to Mark Ronson, this song was originally for Lady Gaga to sing, but during production, Lady Gaga wanted to include Bradley Cooper.
The song Shallow was well received by music critics, with many praising the sound quality between Lady Gaga and Bradley Cooper. In fact, this song can top the charts of many different countries. Unsurprisingly, the song was later named the winner of Best Pop Duo/Group Performance and Best Song Written for Visual Media from the Grammy Awards.
For fans of the musical genre, it feels like a must-see. Meanwhile, for those who like dramas, we get to see a movie about Ally's struggle to achieve her dream of becoming a singer but on the other hand, she wants Jack to quit his addiction. If you've seen it, let me know your favorite scene in the comments column, let's get started!
Salenhanh – Product review blog
Address: 115 Nguyen Van Qua, Tan Hung Thuan Ward, District 12, Ho Chi Minh City
Website: https://salenhanh.com/en
Mail: Salenhanh.com@gmail.com
#salenhanh #Reviewsalenhanh