British actor Daniel Radcliffe , who we all know from the Harry Potter series, has appeared in many films outside of this series. Radcliffe, who began acting at an early age, has appeared before the screen in stage, music videos and various television productions. Today Salenhanh will introduce you to Daniel Radcliffe's films and let's take a look at the works in which he starred.
The tailor in Panama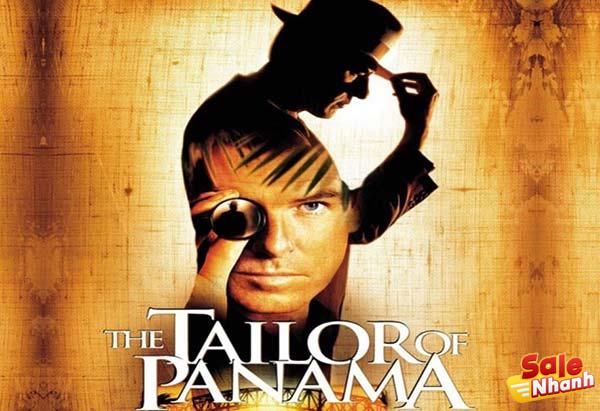 An undercover agent named Andy Osnard is exiled to Panama after an ambassador is accused of having an affair with his mistress. However, he finds a way to return to London thanks to the favor of his superiors. She connects with Harold Pendel, a heavily indebted tailor with a dark past. Andy Osnard's goal is to expose those who are trying to take control of the Panama Canal. Andy Osnard makes a deal by telling him that Harold Pendel will pay off his debts in exchange for leaking information about the canal.
Daniel Radcliffe played the role of Mark Pendel in this film.
Harry Potter and the Sorcerer's Stone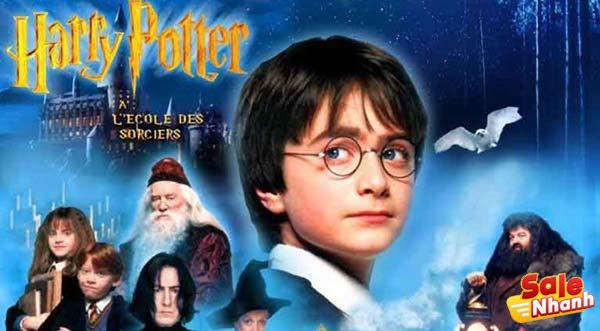 Daniel Radcliffe got his big break in the Sorcerer's Stone, the first film in the Harry Potter franchise. The film follows Harry Potter's enrollment at Hogwarts, the wizarding school; Here he talks about his pursuit of the philosopher's stone with his friends Ron and Hermione. Harry Potter discovers that he is a wizard and battles Voldemort, the evil wizard responsible for the deaths of his parents.
Harry Potter and the Chamber of Secrets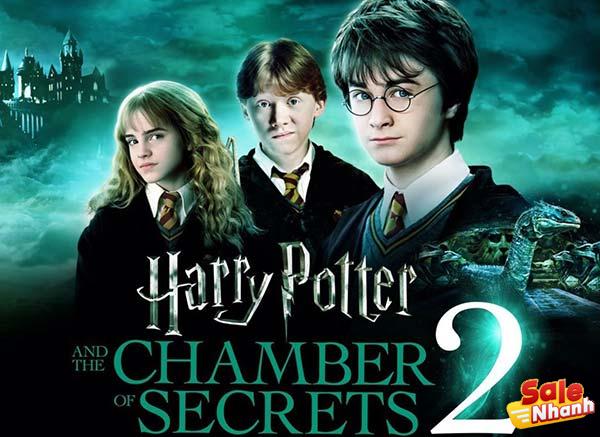 In this second Harry Potter series, Salazar Slytherin opened the Chamber of Secrets of the Heir, this time at Hogwarts School of Witchcraft and Wizardry; and he released a monster that could petrify people in the school. Therefore, Harry Potter and his friends have to deal with all these exciting events.
Harry Potter and the Prisoner of Azkaban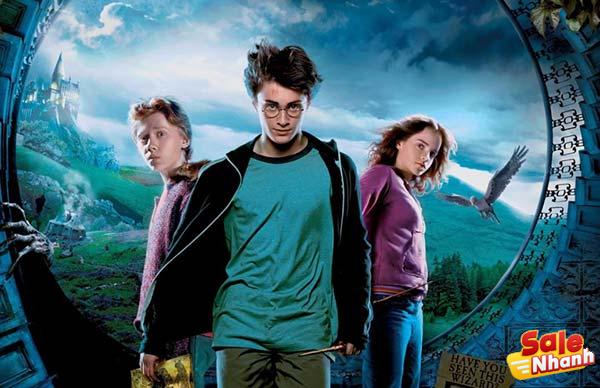 A murderer named Sirius Black, who escaped from Azkaban, the wizarding prison, has targeted Harry. Despite the dangers, Harry returns to Hogwarts School of Witchcraft and Wizardry with his friends in pursuit of this mystery. However, he was unable to enter the wizarding town of Hogsmeade, located near Hogwarts, as his guardians were not authorized.
Harry Potter and the Goblet of Fire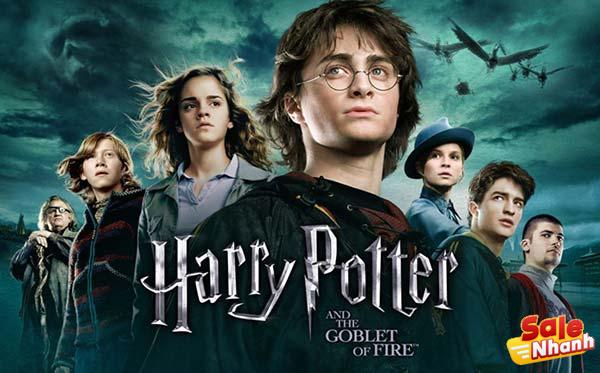 In the fourth installment of the series, Harry Potter was selected to participate in the prestigious Triwizard Tournament despite being underage. Harry stands next to Hogwarts in this international competition; He will meet experienced students from two rival magic schools in Europe. But Harry is distracted by recurring nightmares at this tournament.
Harry potter and the Phoenix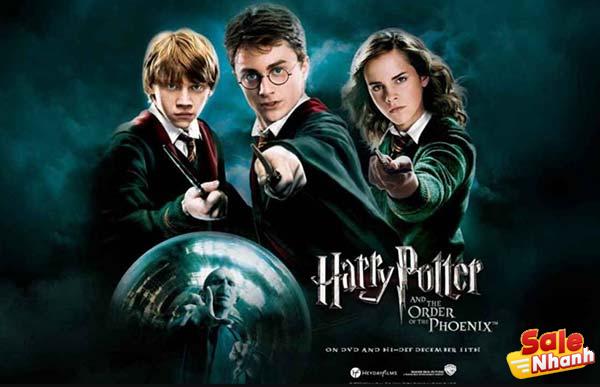 In this part of the series, while Lord Voldemort's warnings about his return are mocked; Harry and Dumbledore are targeted by Wizard officials as a dictator slowly takes over at Hogwarts.
My Boy Jack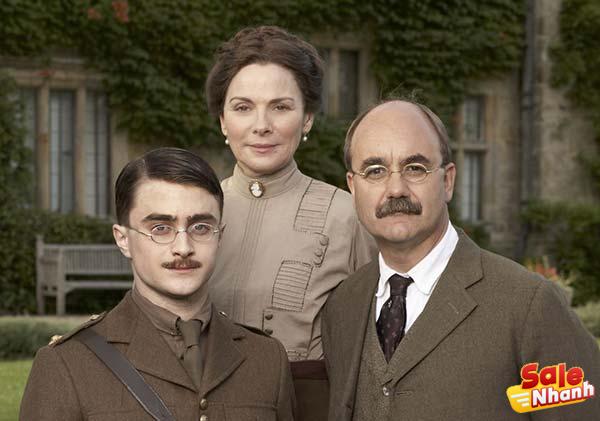 The film tells the story of writer Rudyard Kipling and his wife in search of their 18-year-old son who went missing during World War I. Daniel Radcliffe plays John Kipling in the film.
December Boys (December Boys)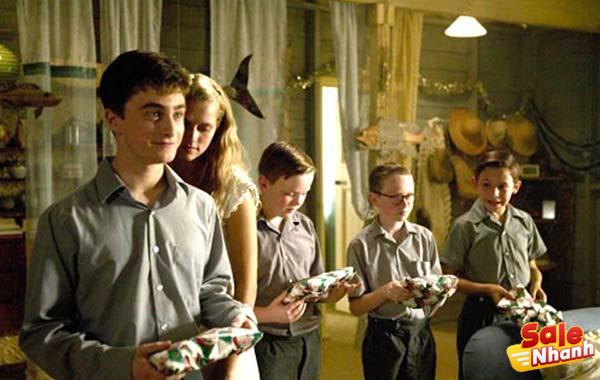 Among Daniel Radcliffe's films, we mainly talk about the Harry Potter series. However, the movie "December Children" was a completely different production, in which he appeared before the screen after 5 consecutive Harry Potter films.
In the film, four orphans are housed in a Catholic orphanage in a remote corner of Australia in the 1960s. Since they all arrive at the orphanage in December, their name is "Children." December". One day they will have the opportunity to vacation in South Australia. But here they learn that a family wants to adopt a child. And they compete with each other for the family's attention. So while all this is going on, their friendship will also stand the test.
Daniel Radcliffe brought the character "Maps" to life in this movie.
Harry potter and the Prince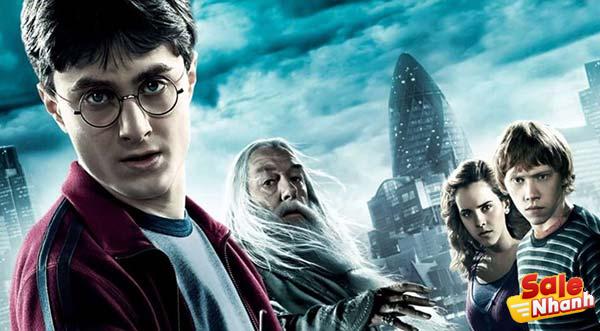 In this volume of the series, as Harry Potter begins his sixth year at Hogwarts, he discovers an old book marked as "property of the Half-Blood Prince". So he sets out to learn more about Lord Voldemort's dark past.
Harry Potter and the Deathly Hallows – Part 1
In this installment of the series, Harry, Ron, and Hermione race against time and evil to destroy the Horcruxes when they discover the existence of three of the most powerful objects in the wizarding world: Deathly Hallows. Therefore, new adventures await them.
Harry Potter and the Deathly Hallows – Part 2
In this film, which is the final installment of the series; Harry, Ron, and Hermione find and destroy parts of Lord Voldemort's soul. The trio engage in a mortal battle with the Death Eaters as they attempt to complete a mission given to them by Dumbledore.
The Woman in Black
"The Woman in Black", Daniel Radcliffe's first film after the end of the Harry Potter series, is in the horror, suspense genre. Young lawyer Arthur Kipps (Daniel Radcliffe) begins to deal with the inheritance of his recently deceased client. But there were some things that weren't quite right in town, and Kipps began to reveal them over time. But Kipps is threatened by a woman in black, but he must find a solution to break the cycle here.
Kill Your Darlings (Kill Your Darlings)
The film unravels a murder case of famous writers of the Beat generation such as Jack Kerouac, Allen Ginsberg, Lucien Carr and William Sevard Burroughs. The film follows the birth of the Beat Movement while trying to uncover the behind-the-scenes of the murders.
Daniel Radcliffe plays Allen Ginsberg in the film.
Horns (Horns)
Horns is about Ignatius Perrish (Daniel Radcliffe), who hit rock bottom after his lover died. Over time, people called Ignatius the incarnation of the devil, and one day Ignatius turned into a demon, his horns grew.
What if? (What If?)
When you say Daniel Radcliffe movies, you may notice that we are mainly talking about fantasy or horror movies. However, the actress also occasionally appears in melodrama. One of them was "What if?" tells the story of Wallace falling in love with his best friend and experiencing mixed emotions after a series of failed romantic relationships.
Trainwreck (Trainwreck)
The film is another romantic among Daniel Radcliffe's films. The film is about a professional woman who has an attachment problem and believes that monogamy is impossible; It's about facing her fears when she meets a nice guy. Daniel Radcliffe plays The Dog Walker in the film.
Victor Frankenstein's Monster
Victor Frankenstein, another horror-thriller among Daniel Radcliffe's films, tells the story of a scientist with extraordinary ideas when his thoughts take a dangerous turn. Scientist Victor Frankenstein and his clever sidekick Igor Strausman (Daniel Radcliffe) work to find immortality. But as Victor's ideas become dangerous over time, it is up to Igor to save him from the monster he has created.
The Gamechangers (The Gamechangers)
In the film about the production process of the famous video game called Grand Theft Auto (GTA); We see Daniel Radcliffe as Sam Houser, one of the creators of the script.
Swiss Army Man (Swiss Army Man)
Hank Thompson, who crashed on a deserted island, has found the solution to commit suicide because he thinks he cannot escape from this island. But just as he was about to commit suicide, the body (Daniel Radcliffe) he saw on the shore caught his attention. But this corpse has many strange properties, such as being able to talk. Hank, who befriends the dead, now has one more hope to return home.
2nd century mission
In this production, which is a sequel to 2013's Gang of Wizards, this time the four horsemen must pull off the most impossible heists ever; We are witnessing adventures evolve with forced recruitment by a tech genius. Daniel Radcliffe plays Walter Mabry in the film.
Underworld (Imperium)
The film, in which we see Daniel Radcliffe as a young FBI agent, describes the struggle to stop terrorist groups and their activities. To carry out this anarchic mission, FBI agent Nate Foster (Daniel Radcliffe) shaved his head and infiltrated Neo-Nazi groups.
Movie lost in London
In the film, which deals with the experiences of actor Woody Harrelson himself, it is said that Harrelson faced the possibility of a scandal that ended his marriage. In the film, Woody Harrelson has the misfortune of being imprisoned in London overnight. In the film, Daniel Radcliffe appeared on the screen as a guest, that is, he played himself.
Jungle Danger (Jungle)
In the action and adventure movie, three friends set off under the leadership of a guide to explore the jungles of Bolivia. However, they soon realize that the forest is an unlucky place and the three friends' paths take a different turn. Yossi (Daniel Radcliffe) will have to fight alone in the forest and his life will be saved as he despairs over everything.
Beast of Burden
Sean Haggerty (Daniel Radcliffe) has only one hour to deliver the contraband. In that time frame, he had to calm both a drug gang, the Drug Enforcement Administration, and a murderer. On the other hand, he must protect his wife's life.
Guns Akimbo (Guns Akimbo)
The life of Miles (Daniel Radcliffe), who is still in love with his ex-girlfriend Nova, takes a completely different direction when he joins an online platform. "On a platform organized by a gang called Skizm, people are allowed to fight with each other. However, Miles joins the group by mistake and must save his ex from kidnappers.
Marla Lost In Playmobil World
Inspired by Playmobil toys, this animated film chronicles Marla's adventures in search of her missing sister, Charlie. Daniel Radcliffe voices the character Rex Dasher in the film.
Escape from Pretoria
During the 1970s, two South Africans, Tim Jenkin and Stephen Lee, engaged in covert operations against apartheid. Then they try to escape from the prison. But these two political prisoners must race against time to escape.
Salenhanh – Product review blog
Address: 115 Nguyen Van Qua, Tan Hung Thuan Ward, District 12, Ho Chi Minh City
Website: https://salenhanh.com
Mail: Salenhanh.com@gmail.com
#salenhanh #Reviewsalenhanh
Tran Nguyen Minh Phong – Salenhanh.com