SNSD YoonA just celebrated her 32nd birthday on May 30th. Starting out as a member of an idol group, she is now known as an actress.
Since entering the acting field, YoonA's acting career has also achieved as much success as her career as a singer. Up to the present time, she has appeared in many famous TV series and movies.
More than just a supporting actress, her skillful acting has made YoonA loved and always attract everyone's attention. If you also love this talented singer and actress, here are the best movies starring YoonA.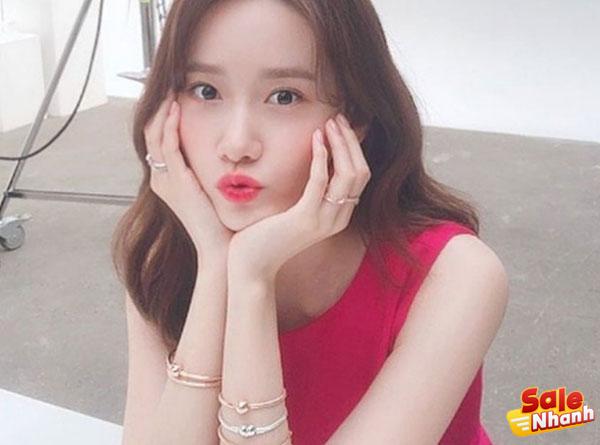 Two Outs in the Ninth Inning
Release year: 2007
Genre: Romance, Comedy
Produce: Appletree Pictures
Directed by: Han Chul-soo
Cast: Soo Ae, Lee Jung-jin, Lee Tae-sung, Hwang Ji-hyun
As the first movie starring this beautiful girl, it's a pity that Yoona can only play a supporting role. Two Outs in the Ninth Inning is a romantic comedy drama, telling the love story of the 30s.
Where Hong Nan-hee (played by Soo-ae) and Byung-tae (played by Lee Jung-jin) have been friends since childhood. The two of them set a reminder of the time when, when they were 30, if they were both single, they would promise to meet at Seoul Tower.
Nan-hee works at a publishing company and dreams of becoming an author. In this drama, Yoona becomes a rookie screenwriter named Shin Juyoung who will later work with Nanhee. Although it was only a small role, Yoona attracted the attention of the audience and the director with her acting. No wonder he will become the main character in the future.
Park Jung-geum, Heavenly Beauty
Release year: 2008
Genre: Drama
Produce: MBC Production
Directed by: Lee Hyung-seon
Cast: Bae Jong-ok, Son Chang-min, Kim Min-jong, Han Go-eun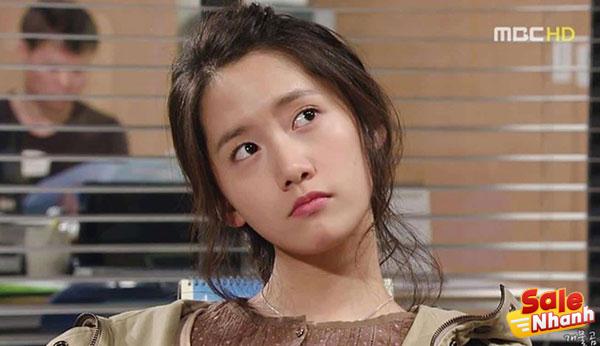 There is another title, Flawless Beautiful Woman, Park jung-geum this series has a total of 52 episodes. Tells the story of a woman named Park Jung-geum (Bae Jong-ok) who has been divorced for a long time but is now trapped between two men.
These two men are Han Gyung-soo, a human rights lawyer, and Lee Eun-sung, a doctor and Jung-kum's first love. The stalemate in this situation puts Jung-kum in a dilemma until many problems arise and he has to face.
Having a small role as a girl named Mi-ae, Yoona only appeared as a guest in three episodes. But who would have thought, Yoona even got a chance to learn acting from senior Bae Jong-ok, who played the main role of the movie.
Yoona also expressed her gratitude when she felt that she had been helped and taught a lot by being a guest in the drama they both starred in.
You Are My Destiny
Release year: 2008
Genre: Drama
Produce: Korean Broadcasting System
Directed by: Kim Myung-wook
Cast: Im Yoon-ah, Park Jae-jung, Lee Ji-hoon, Gong Hyun-joo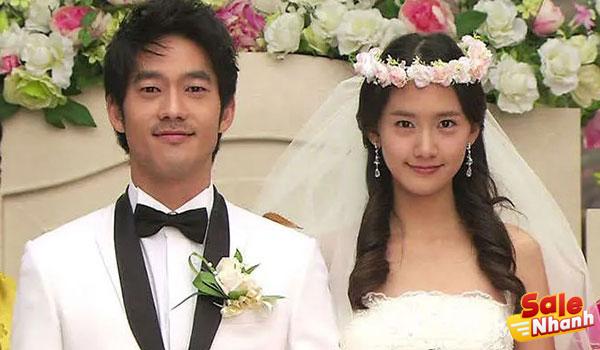 The film where she first became the main character succeeded in bringing Yoona's name outside of Korea like Indonesia. Acting opposite Park Jae-jung as Kang Ho-se, in this drama, Yoona plays the main character Jang Sae-byuk.
Saebyuk is a blind orphan in high school, his life begins to change when he is given an eye by an eye donor and is adopted by the eye donor's family, who regard Saebyuk's presence as a blessing. gift to replace their child.
In the middle of the story, Saebyuk marries Kang Hose, although his mother-in-law always treats Saebyuk well, he steadfastly lives his family life. Having a massive volume of up to 178 episodes, this series has captured Yoona's popularity, you know.
Yoona even received an award in the "Best New Actress" category at the 2008 KBS Drama Awards and the 2009 Baeksang Arts Awards. Well, it looks like her hard work when do this movie.
Cinderella Man
Release year: 2009
Genre: Romance, Drama
Produce: MBK Entertainment
Directed by: Yeo Jeong-joon
Cast: Kwon Sang-woo, Im Yoon-ah, Han Eun-jung, Song Chang-eui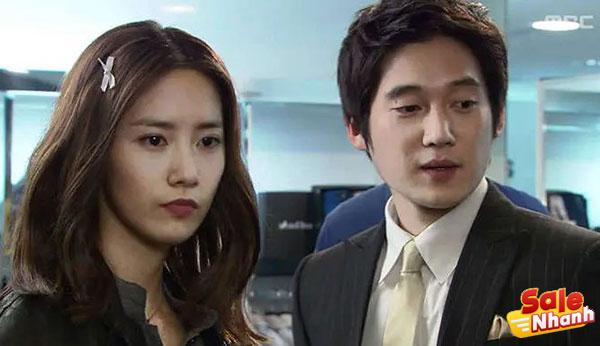 Cinderella male version? that's how this movie adapted Cinderella's story and turned the main character into a man. Romance movie genre, this time Yoona plays Seo Yoo-jin, a young and talented designer who starts working for Dae-san (played by Kwon Sang-woo).
In this drama, Yoojin is said to be entangled in a love triangle with two men working in the same field as her. Although the ratings for this drama are unsatisfactory, you know, Yoona's acting deserves high praise. It was through this film that Yoona also received the award in the category of "Favorite Actress" at the 2010 Baeksang Arts Awards.
Love Rain
Release year: 2012
Genre: Romance, Drama
Produce: Yoon's Color
Directed by: Yoon Seok-ho
Actors: Im Yoon-ah, Jang Keun-suk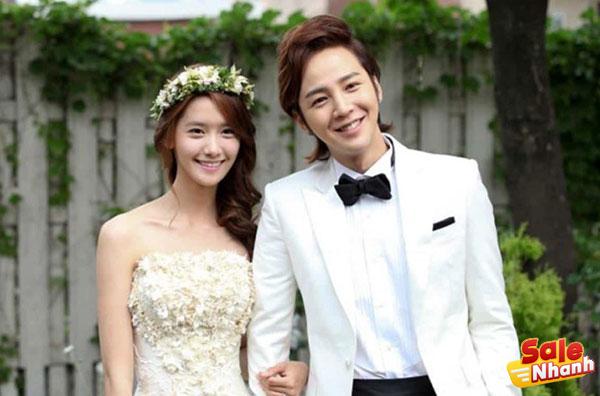 Taking a break from the acting world for a long time, Yoona has returned to take on the lead role in the movie "Love Rain". Playing the role of Jang Ha-na, this drama tells the twists and turns in the love story between Jang Hana and Seojun, played by Jang Geun-suk.
This Love Rain depicts the pure love of the 1970s and the love of the present at the same time. Hana and Seojun continue the love story of their parents falling in love in the 1970s, where their parents can't be together and have to start each other's new lives.
Playing the two roles of Jang Hana and Kim Yoonhee in 1970, Yoona's acting charm has not faded, you know, despite long being considered a vacuum in the acting world. Because, through this drama, Yoona was awarded at 2013 KBS Drama Awards for "Netizen Awards" category.
Prime Minister and I
Release year: 2013
Genre: Comedy, Romance, Drama
Production: SM . Content & Culture
Directed by: Lee So-yeon
Actors: Im Yoon-ah, Lee Beom-soo, Yoon Shi-yoon , Chae Jung-an, Ryu Jin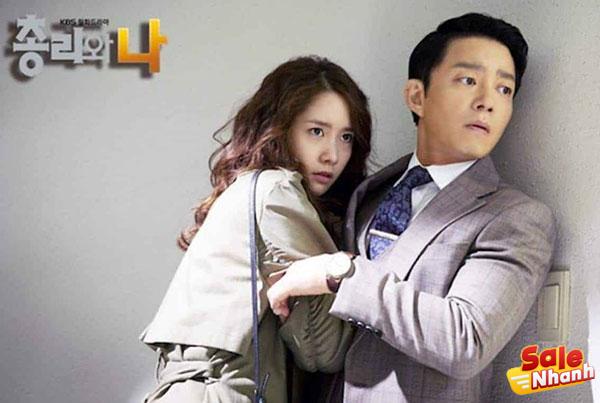 Belonging to the romantic comedy genre, this series has 17 episodes. This time Yoona plays a reckless reporter, passionate about her work but careless named Nam Da-jung. To get exclusive news about a Prime Minister named Kwon Yul (played by Lee Beom Soo),
Dajung is willing to watch him 24 hours a day. But unfortunately, this action was known by Kwon Yul and asked Dajung to deal with the police. But a misunderstanding happened when a news came out showing Kwonyul hugging Dajung.
To settle this scandal, Kwonyul asked Dajung to make a marriage contract. Starting from a contractual marriage, the two gradually become truly romantic. Making the drama more interesting as Yoona takes care of Kwonyul's three children as their stepmother.
Having received a lot of criticism for the age difference of the main character too far, this drama was still awarded two awards at the 2013 KBS Drama Awards, namely "Best Couple" and "Actress". excellent protagonist".
Chinese Hero Zhao Zi Long
Release year: 2016
Genre: Historical Fiction, Romance
Produce: Zhejiang Yongle Entertainment Co., Ltd.
Directed by: Cheng Lidong, Yuan Yingming, Guo Jianyong
Cast: Lin Gengxin, Im Yoon-ah, Kim Jeong-hoon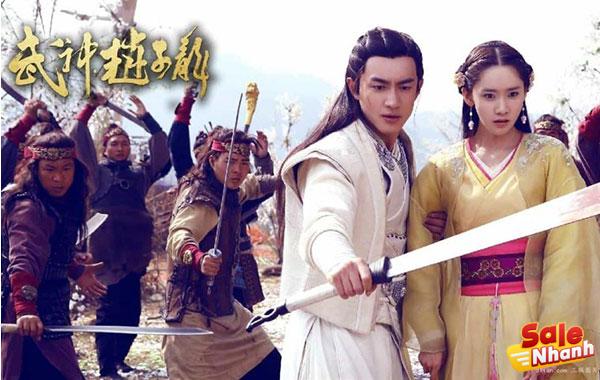 Yoona's growing popularity has made Yoona also able to spread her wings to fly outside of Korea. Making her debut in a royal-themed Chinese drama, Yoona competed in acting with Chinese actor Lin Geng Xin.
Telling about history and war at the end of the Eastern Han Dynasty, Yoona plays Xiahou Qing Yi / Ma Yu Rou, a beautiful and intelligent woman who falls in love with Zhao Yun / Zhao Zi Long, a military general with a talent for strategy. unmatched.
But it turns out that Zhao Yun is the one responsible for his father's death and leaves him in a dilemma. The audience will see a story about war and love as one. Another title is War God, Trieu Van, this drama airs on Hunan TV with 49 episodes.
This movie is based on a novel by Shan Tianfang titled "Romance of the Three Kingdoms". In addition, this historical drama is also based on the story of the legendary Chinese character, General Zhao Zilong.
The K2
Release year: 2016
Genre: Action, Drama, Politics
Produce: HB Entertainment
Directed by: Kwak Jung-hwan
Actors: Ji Chang-wook, Im Yoon-ah, Song Yoon-ah, Jo Sung-ha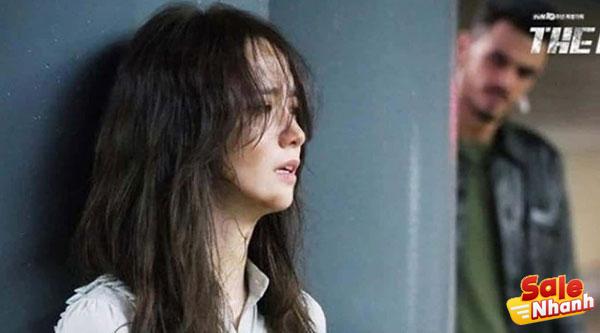 Taking on the role in the drama K2 and acting opposite Ji Chang-wook (Kim Je-ha) makes viewers really look forward to this drama, especially with its action, politics, and melodrama genres. .
Playing the illegitimate daughter of a presidential candidate and former star, Anna is isolated, growing up under the supervision of her stepmother until she suffers from social anxiety and panic attacks. exposure to flashing lights.
Returning to Korea after a long stay in Spain, he instead became a pawn in his father's presidential race. Meeting Kim Je-ha, a former soldier entangled in political intrigue and working as Anna's stepmother's bodyguard, Jeha sympathizes with Anna.
Through this film, Yonna proved her existence in the acting world. The audience can see how she is acting more and more and trying to express Anna in her.
In addition, she also won two awards at the Asia Artist Awards for Favorite Actress and Asia Star Award for Leading Actress. Yoona was also awarded Best Dressed Actress in the 2016 Korean Best Dressed Awards.
Movie The King in Love
Release year: 2017
Genre: History, Romance, Drama
Produce: U-Story9
Directed by: Kim Sang-hyeop
Actors: Im Si-wan , Im Yoon-ah, Hong Jong-hyun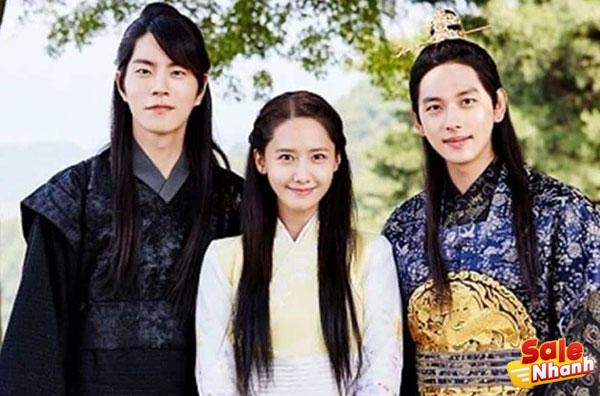 With a huge theme, this movie is set in the Goryeo dynasty. Yoona plays Eun San, a beautiful and charming noble daughter.
The huge movie itself is about an ambitious young king named Won (played by Im Si-wan) who has childhood friends Wang Rin (played by Hong Jong-hyun) and Eunsan. Where the three will engage in a love triangle, but they don't want to hurt the sentiments of their friendship.
Aired with a total length of 40 episodes, this drama once again brought Yoona to win the Best Artist Award, Leading Actress at the Asia Artist Awards 2017. This adds to the list of top performers. awards that Yoona received in the field of acting.
Above are the top but best movies starring Yoona, hopefully the article will help you find the most interesting movies for yourself.
Salenhanh – Product review blog
Address: 115 Nguyen Van Qua, Tan Hung Thuan Ward, District 12, Ho Chi Minh City
Website: https://salenhanh.com
Mail: Salenhanh.com@gmail.com
#salenhanh #Reviewsalenhanh