Yoon Shi Yoon's name shines even brighter in the K-Drama world. Yoon Shi Yoon made his debut in 2009 in the sitcom High Kick Through The Roof and was immediately nominated for the Best New Actor award at the Baeksang Arts Awards.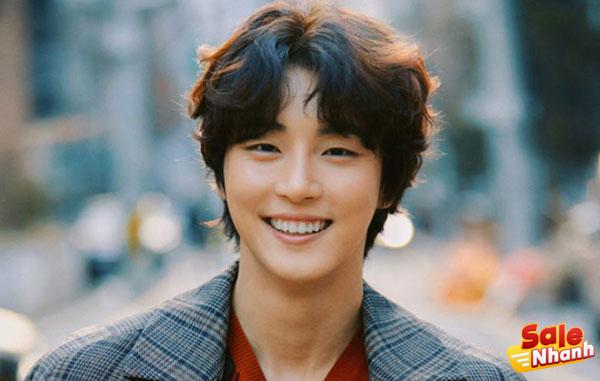 Throughout his career, he has starred in many television series and roles he has taken on. Shi Yoon didn't even hesitate to get a different new character for each movie. His acting is always impressive and constantly changing in each role, always surprising the audience.
Let's review the movie Salenhanh through the top of Yoon Shi Yoon's best movies
Family is number 1
The sitcom High Kick Through The Roof is Yoon Shi Yoon's debut series. The sitcom aka High Kick 2 was Yoon Shi Yoon's first step as he became an actor.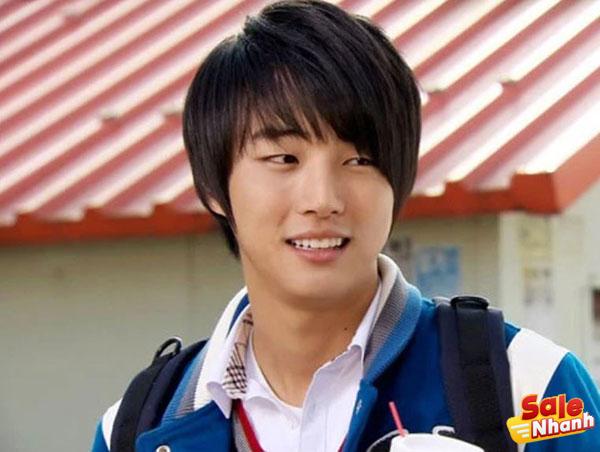 He plays a high school student named Jung Joo Hyuk who falls in love with his maid played by Shin Se Kyung. Despite playing a teenage role, Yoon Shi Yoon was 23 years old at that time. This proves how youthful Yoon Shi Yoon is as well as his amazing acting in over-aged roles even if it's his first movie.
King of Baking
The movie, also known as Bread, Love and Dreams has become the most popular movie, bringing Yoon Shi Yoon's name to the top of fame. He plays the main character named Kim Tak Goo, a baking genius.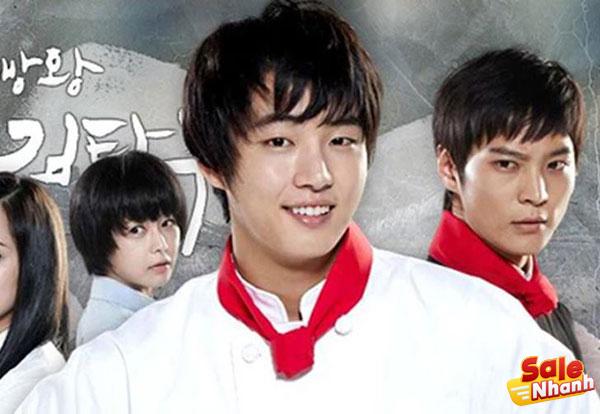 The ratings of this movie have even reached 50%. This of course made the whole Korea know Yoon Shi Yoon and Kim Tak Goo. Through this drama, Yoon Shi Yoon has also excellently won many awards in various events. Like Best New Actor in the 3rd Korean Drama Awards.
Flower Boy Next Door
Yoon Shi Yoon's next hit movie is Flower Boy Next Door. In this drama, Yoon Shi Yoon appears cute and witty as Enrique Geum. He made his acting debut alongside Park Shin Hye, who plays Go Dok Mi. Dok Mi is a shy girl who always stays at home.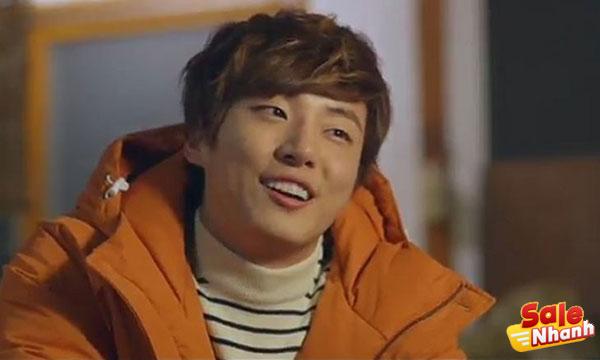 Go Dok Mi (Park Shin Hye) is an introverted girl who spends most of her time avoiding people at all costs. She barely leaves her small apartment and often can't get along with the people around her.
But when Enrique Geum (Yoon Shi Yoon) catches her stalking her next door neighbor, things get really awkward between the two and she can't avoid Enrique because he's an open and straightforward person. The two eventually become bonded and begin to develop feelings and go through interesting life stories together.
You will see Yoon Shi Yoon as a flower boy in this drama who is very very cheerful and positive. It's lovely to see the male character trying to get Go Dok Mi out of his shell, out of his shyness.
Mirror of the Witch
Mirror of the Witch is Yoon Shi Yoon's first Korean drama after serving in the military. Yoon Shi Yoon plays a scholar named Heo Jun who meets Yeon Hee (Kim Sae Ron), a princess who is isolated from the kingdom and kept secret due to a curse. Heo Jun tries to help the princess return to her rightful place.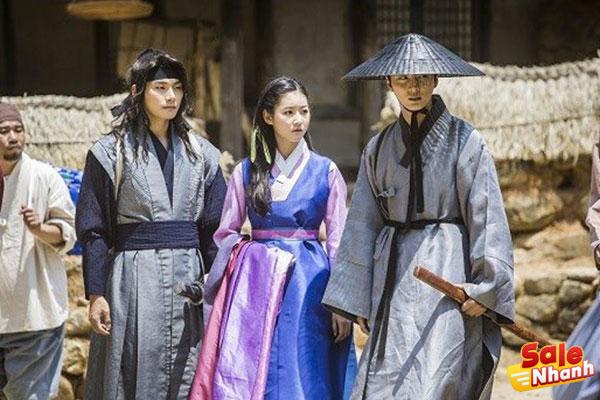 Yoon Shi Yoon is handsome in historical dramas. His calm personality and sense of well-being make him almost natural when it comes to roleplaying. In this series, Shi Yoon's character is extremely warm and sweet, making viewers fall in love. The emotional scenes are very poignant, and see how caring and loving Heo Jun is in the drama.
Your Honor
In this drama, Yoon Shi Yoon plays a pair of twins with two completely different personalities. The first twins were named Han Kang Ho, a criminal who was convicted many times during his life.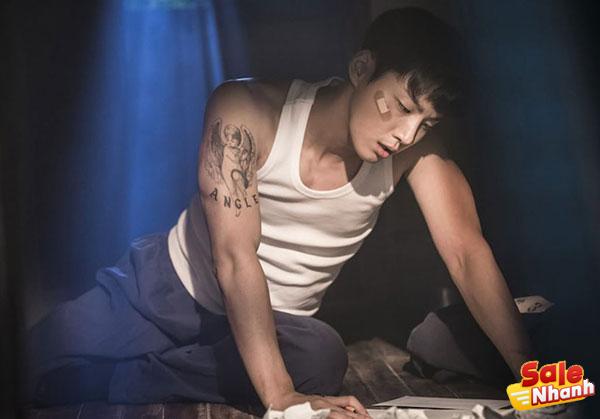 While the other is a respected judge named Han Soo Ho. One day, Han Soo Ho goes missing, and Kang Ho ends up taking his brother's position as judge.
Netizens highly appreciate Yoon Shi Yoon's ability to play multiple roles in this drama. The emotions he conveys in the film are so real and so contrasting that it's almost hard to believe it was played by a single actor.
There was a particular scene where Han Kang Ho cried during interrogation. Fans and viewers praised his excellent acting and ability to express strong emotions. Yoon Shi Yoon was even nominated for a Best Actor Award for this drama at the 2018 SBS Drama Awards!
Train
Similar to the previous film, Yoon Shi Yoon also plays a dual role in this drama. Train is a sci-fi thriller that takes place in two parallel universes. In universe one, Yoon Shi Yoon plays Seo Do Won, a detective.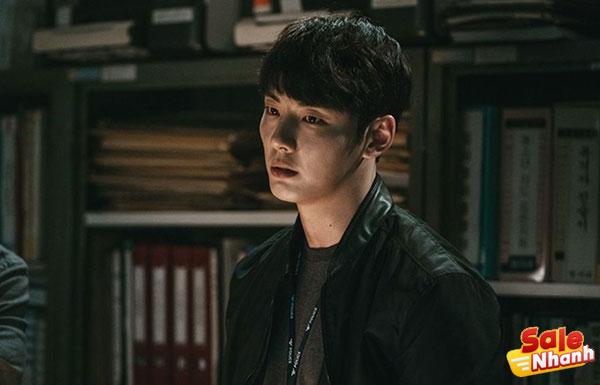 In another universe, he plays a man who lives with guilt because his father killed another man. He meets Han Seo Kyung (Kyung Soo Jin), who turns out to be the daughter of the man Do Won's father killed.
There are some scenes that will give you goosebumps with Yoon Shi Yoon's acting. When the two worlds where Yoon Shi Yoon's character merge, they face each other, and his gaze portrays two very different characters.
Her character's sufferings from being alone are intense, and there are many lines of emotion that make for a memorable performance.
Romance Full of Life
Yoon Shi Yoon plays a character named So In Sung who has high hopes of becoming a police officer. He repeatedly failed the test, but kept trying and kept being positive. He also has a very beautiful girlfriend and is far from In Sung. In the end, the two broke up because In Sung wanted to focus on studying and working.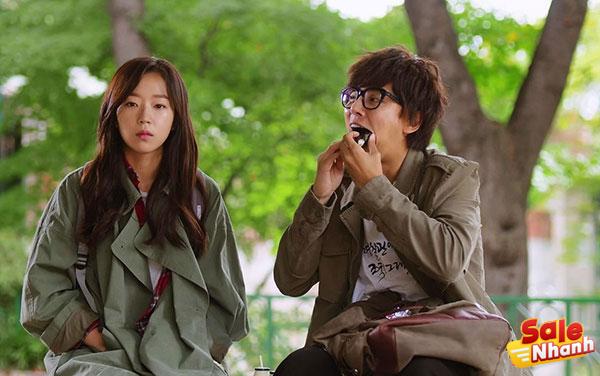 Trying to earn more money, In Sung enrolls in some science experiments where he has to eat some pills. This makes him gain super strength, great memory, great reflexes and he also becomes a lot more handsome.
His life is completely changed, and there are a number of women vying for his affections. Yoon Shi Yoon has transformed very well. At the beginning of the movie, we saw a very sassy side of Yoon Shi Yoon.
Then he became the ideal character for women. This series is a short television series with three episodes. But the plot will bring a feeling of healing and full of laughter.
The Best Hit
The drama is about Yoo Hyung Jae (Yoon Shi Yoon), a 90s idol who finds himself in modern times. He was confused and returned to the old house that was different. There he meets his friends, who have changed with age.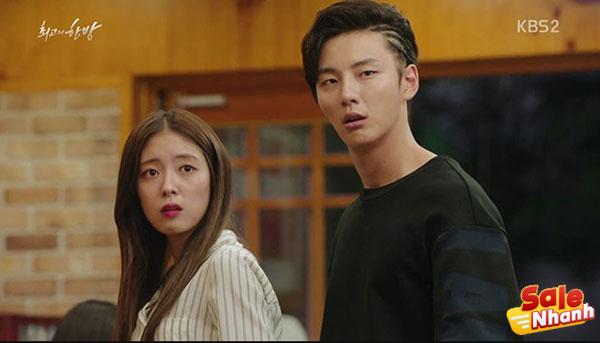 He also meets Woo Seung (Lee Se Young) and Ji Hoon (Kim Min Jae) and finds a way to go back in time. Until eventually, he falls in love with Woo Seung and discovers that Ji Hoon is her long lost son. He begins to wonder if he really wants to go back to his past.
Yoon Shi Yoon practiced singing and dancing a lot for the role of an idol this time. He doesn't have an idol background, but Shi Yoon carefully prepared to make his roles look natural.
Psychopath Diary
In this drama, you will find the role of Yoon Shi Yoon strange, ridiculous, and amusing. Yoon Dong Shik (Yoon Shi Yoon) is a shy and sensitive man who witnessed a murder.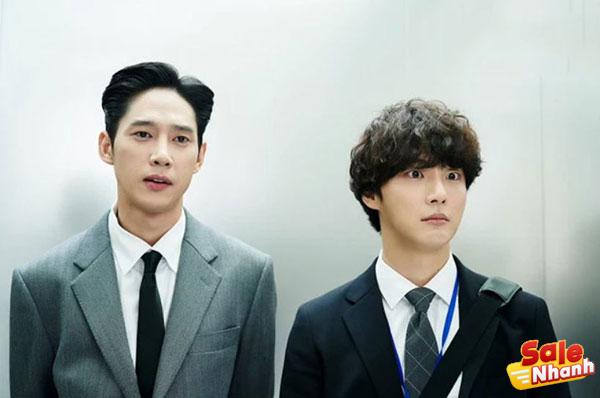 While escaping, he had an accident that caused him to lose his memory. He wakes up with a killer's diary, and he believes he might be the killer himself.
What's interesting are the conflicting emotions and thoughts that Dong Shik faces as he tries to figure out if he's the killer. His ability to show vulnerability with some psychopathic inclinations is hilarious but wonderful. It's amazing how Yoon Shi Yoon can act silly and quirky at the same time.
You Raise Me Up
Do Yong Sik (Yoon Shi Yoon) has endured a lot of bad luck in recent years that has caused his confidence to drop. When struggling with erectile dysfunction, he decides to go to the doctor and discovers that the doctor is his first love, Lee Ru Da (EXID's Hani). Ru Da tries alone to help Yong Sik regain his confidence and find his purpose.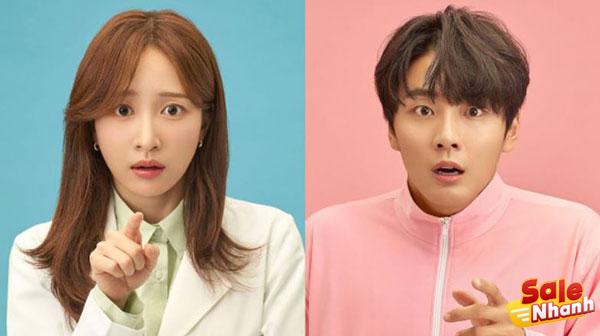 This series has a unique concept that is both funny and healing in many ways. Yong Sik is a character who has been through a lot of hardships. To regain his confidence and self-love, he looks back at the parts of his past that hurt him. In the end, he was able to become stronger and happier.
Salenhanh – Product review blog
Address: 115 Nguyen Van Qua, Tan Hung Thuan Ward, District 12, Ho Chi Minh City
Website: https://salenhanh.com
Mail: Salenhanh.com@gmail.com
#salenhanh #Reviewsalenhanh