Before the success of the movie Calla (1999), Song Seung Heon's acting career began by participating in the legendary drama titled Three Guys and Three Girls in 1996. Airing up to 617 episodes, the series The film is enough to bring Seung Heon's name to the top. Since then, his name has become a regular in many television series.
The dramas of Song Seung Heon that we have selected below are of many genres and years. Some are quite new, some are old. Want to know what are the quality dramas of actors born on October 5, 1976? Here is the choice!
You and I (1997)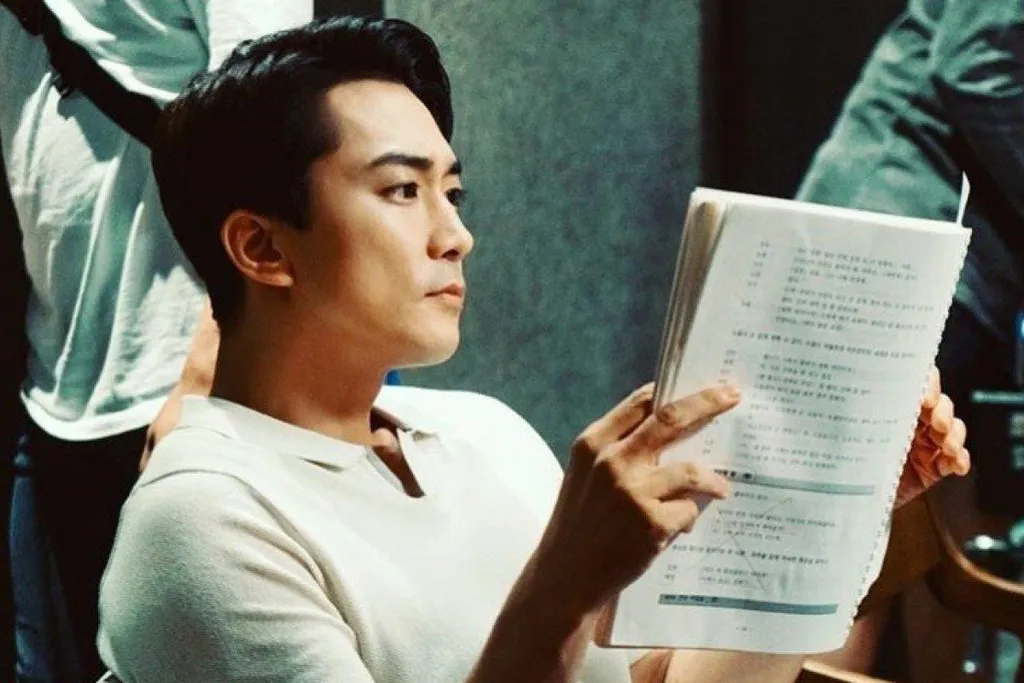 Release year: 1997
Genre: Family, Drama, Drama
Directed by: Choi Jong Soo
Actors: Seo Yoo Jung, Cha In Pyo, Song Seung Heon, Park Sang Won
Episodes: 58
Despite being quite old, Song Seung Heon's drama still becomes one of the highest viewer ratings in Korean broadcast history. Aired in 1997 on MBC, the drama titled You and I aired 58 episodes from October 11, 1997 to April 26, 1998. Here, Song Seung Heon played the role of Park Min Kyu. He is the youngest son of an old sailor named Park Jae Chul.
Unlike his three older brothers, Park Min Kyu tends to be introverted and reserved. He always kept his distance from his family and those around him because he felt shunned because he was born to a different mother. Min Kyu really has an extraordinary talent for painting, but he doesn't show it much. Even though he always has his support two Park Young Kyu and a rich girl named Shi Yeon.
Black (2017)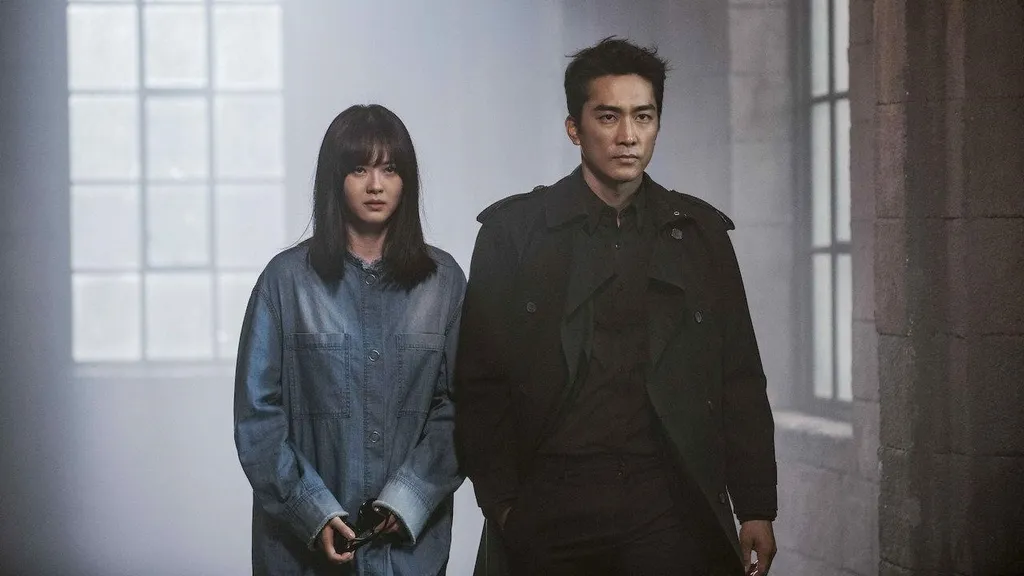 Release year: 2017
Genre: Fantasy, Horror
Produce: iWill Media
Directed by: Kim Hong Sun
Actors: Song Seung Heon, Go Ara, Lee El, Kim Dong Jun
Episodes: 18
Want to see the cute Song Seung Heon and Go Ara collaborate? Black (2017) you can watch! In this 18-episode drama, Seung Heon plays Han Moo Gang, a detective who has just joined the Regional Crime Unit to uncover the truth of a case 20 years ago. When he died unexpectedly, a messenger from hell, the angel of death #444, possessed him.
That's when the bracelet Kang Ha Ram gave Kim Joon appeared on his hand. Ever since the incident, Kang Ha Ram played by Go Ara mistakenly believes that he is her first love. His relationship with Ha Ram complicates his work until he has to break supernatural rules and get involved in human affairs. Curious how the story between Black and Ha Ram will be next?
Autumn Tale (2000)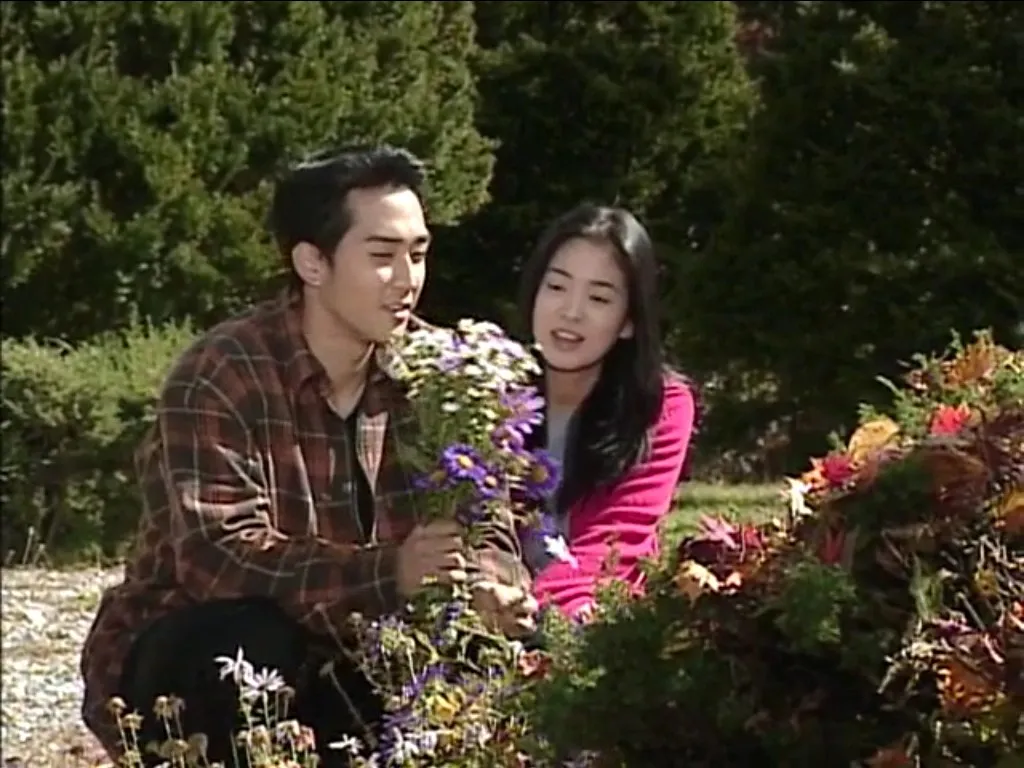 Release year: 2000
Genre: Drama, Melodrama, Romance
Produce: KBS
Directed by: Yoon Seok Ho
Actors: Song Seung Heon, Song Hye Kyo, Win Bin, Han Chae Young
Episodes: 16
Talking about the best dramas starring Song Seung Heon, it is impossible not to mention Autumn Tale, Autumn in My Heart or Endless Love in the list. Aired more than 20 years ago, the emotions of joy and sadness in this 16-episode drama are still felt to this day. Co-starring Song Hye Kyo and Won Bin, Autumn Story (2000) tells the complicated relationship between Yoon Joon Suh and Yoon Eun Suh.
They grew up like siblings even though they weren't. As the two grow up, the truth is revealed. Ten years later, Joon Suh returns to Korea and his hometown. There, he meets Han Tae Seok, his old friend, who lives at the hotel where Eun Suh works.
Tae Seok falls in love with Eun Suh but then discovers that the girl of his dreams has special feelings for Joon Suh and vice versa. The relationship between Eun Suh and Joon Suh itself faced opposition from the family. Things became even more sad when Eun Suh was diagnosed with blood cancer. How will their story end?
Player (2018)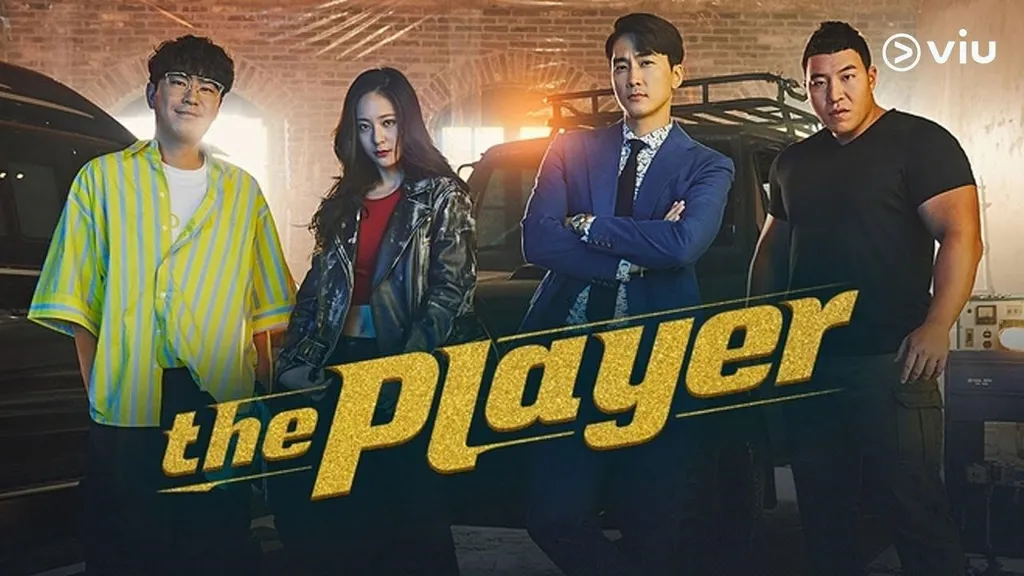 Release year: 2018
Genre: Action, Suspense, Mystery, Crime, Comedy
Produce: iWill Media
Directed by: Go Jae Hyun
Actors: Song Seung Heon, Krystal Jung, Lee Si Eon, Tae Won Suk
Episodes: 14
Song Seung Heon's next movie with beautiful actress Krystal Jung. In the drama titled Player (2018), the actor plays Kang Ha Ri / Choi Soo Hyuk, a brilliant con man who comes from a family of investigators. Ha Ri is famous for her courage and good puns. Ha Ri joins an elite team working to solve crimes and cooperates with a prosecutor.
In addition to Ha Ri, there are three other people with expertise in their respective fields. If Ha Ri is a scammer, Cha Ah Ryung, played by Krystal Jung, is a reliable driver. Then there is Lim Byung Min who is good at hacking and Do Jin Woong, a strong martial artist. How interesting is it that the four of them can work together?
Saimdang, Light's Diary (2017)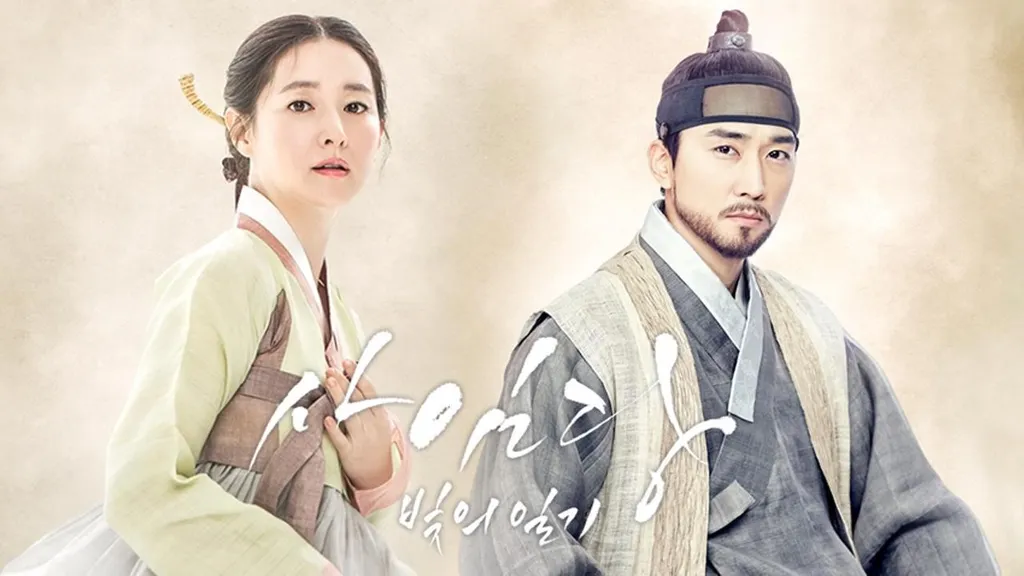 Release year: 2017
Genre: History, Drama
Sản xuất: Creative Leaders Group8 Inc., Emperor Entertainment Korea Ltd.
Directed by: Yoon Sang Ho
Actors: Lee Young Ae, Song Seung Heon, Oh Yoon Ah, Choi Chul Ho
Episodes: 30 (Aired 28 episodes)
Many people play people living in modern times, in 2017, Song Seung Heon starred in a sageuk drama titled Saimdang, Memoir of Colors or Saimdang, Light's Diary (2017). Thanks to his role as Lee Gyum in this drama, he was nominated at the 25th SBS Drama Awards in 2017.
The film begins with the life story of Shin Saimdang, a famous artist and calligrapher in the Joseon era, precisely in the early 16th century. He met and fell in love with a member of the royal family, Lee. Gyum. However, their story did not go well as Saimdang was forced to marry another man.
Today, an art history lecturer at Korea University, Seo Ji Yoon, finds a diary of a long-lost historical figure. Then he discovered the secret behind a mysterious ancient painting recently discovered. Is the painting in question Saimdang's work?
Voice 4: Judgment Hour (2021)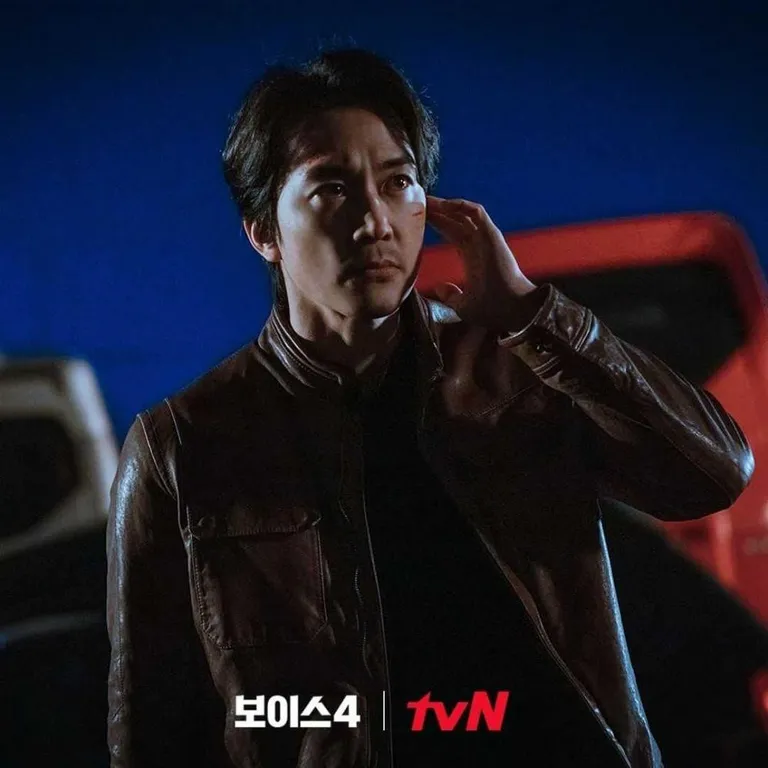 Release year: 2021
Genre: Horror, Procedural, Mystery, Crime
Production: Story & Pictures Media
Directed by: Shin Yong Whee
Actors: Lee Ha Na, Song Seung Heon, Lee Kyu Hyung, Kang Seung Yoon
Episodes: 14
After three seasons of airing on OCN, Voice 4 (2021) is broadcast through tvN starting June 18, 2021. In this legendary thriller, Song Seung Heun will join the fourth season with as Derek Jo. He is a member of the US police force that went to Korea with some members to hunt down fugitives.
Unfortunately while performing his duties there, his younger brother had to die at the hands of a serial killer who identified himself as Circus Man.
Derek Jo, who has lost the only remaining member of his family, is determined not to return to the US until the culprit is caught. Teamed up with Kang Kwon Joo, a famous audio translator, he continues his pursuit of Circus Man. Can Derek catch the cold-blooded psychopath?
Happy Together (1999)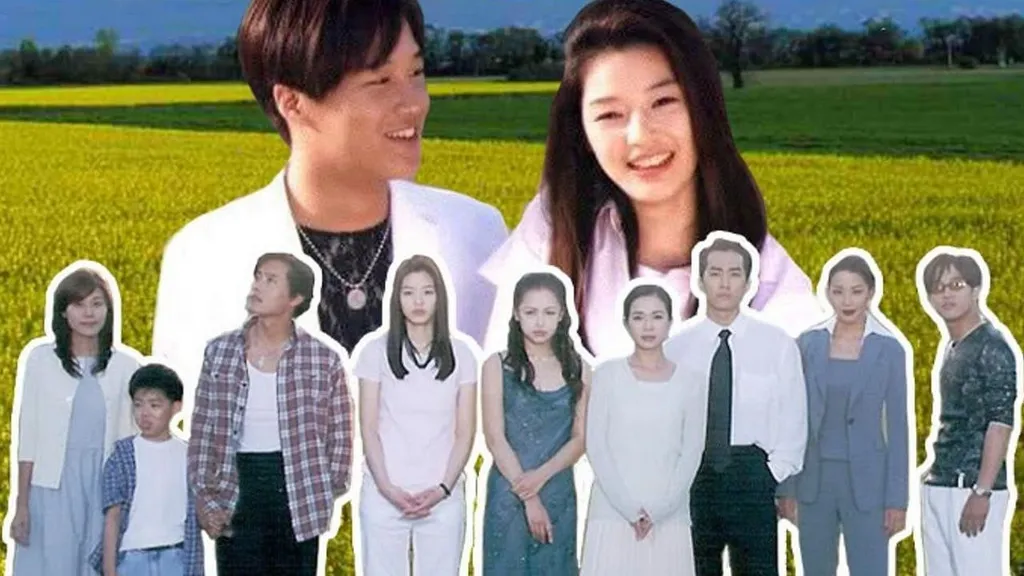 Release year: 1999
Genre: Drama, Family, Romance
Directed by: Oh Jong Rok
Actors: Lee Byung Hun , Song Seung Heon, Kim Ha Neul , Jo Min Su
Episodes: 16
Song Seung Heon's next drama that had a satisfied rating during its airing was Happy Together (1999). Starring Lee Byung Hun, this drama aired on SBS from June 16 to August 5, 1999. Happy Together follows the lives of five brothers and sisters after tragic events occurred. out with their parents.
As orphans, the five of them live separately. Until one day the eldest brother Seo Tae Poong played by Lee Byung Hun has a wish to reunite his younger brothers. Unfortunately, his wish didn't get a good response from his younger brothers, including Seo Ji Suk, played by Song Seung Heon. Can Tae Poong finally be accepted by his siblings who have been apart for about 10 years?
The Great Show (2019)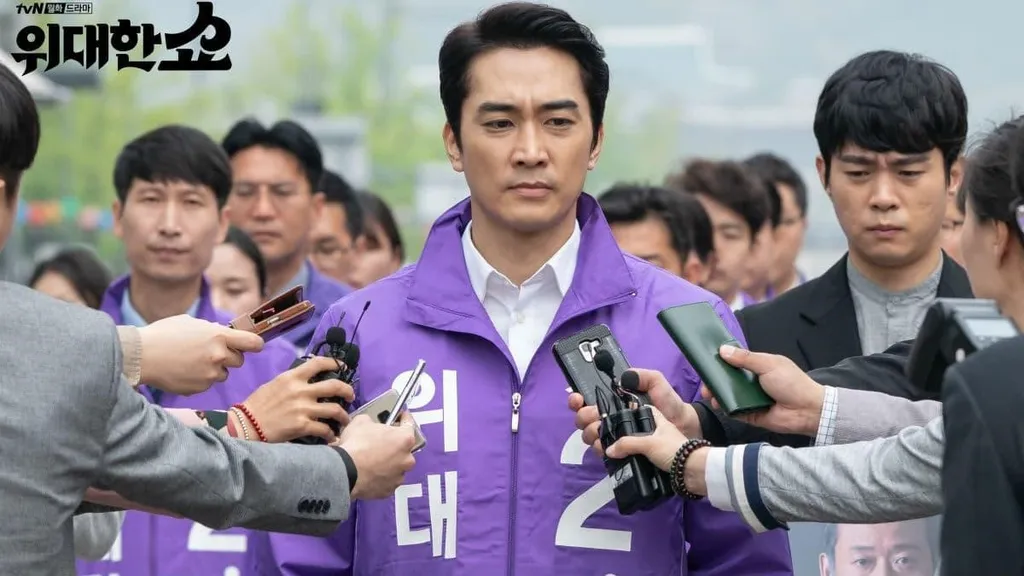 Release year: 2019
Genre: Family, Comedy, Politics
Produce: Huayi Brothers, Lotte Cultureworks
Directed by: Shin Yong Hwi
Actors: Song Seung Heon, Lee Sun Bin, Choi Su Rin, Lim Ju Hwan
Episodes: 16
Song Seung Heon played the role of Wie Dae Han in the Korean drama The Great Show (2019). Not coincidentally, Wie Dae Han is a former member of parliament and a materialist politician. Then he plans to advance and wants to be elected to parliament again.
However, one day, an 18-year-old girl named Da Jung came and claimed to be her biological child, changing the course of Dae Han's life. Da Jung herself is the oldest child, who automatically became the foundation of the siblings after her mother died in a fight and ran away. Interestingly, Dae Han adopted Da Jung along with three other younger siblings. What exactly is Dae Han going to do about this?
Dinner Mate (2020)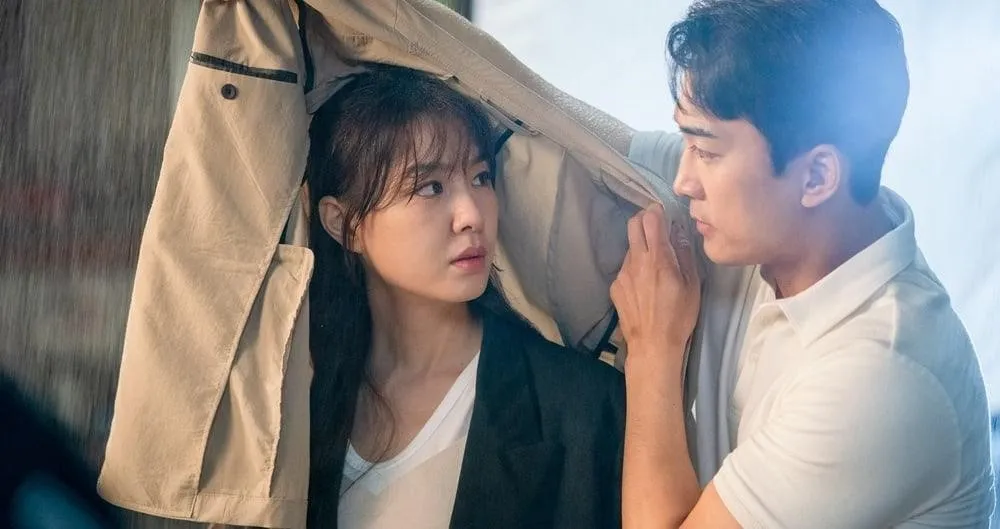 Release year: 2020
Genre: Romance
Produce: Winning Content
Directed by: Ko Jae Hyun
Actors: Song Seung Heon, Seo Ji Hye, Lee Ji Hoon, Son Na Eun
Episodes: 32
Dinner Mate (2020) is equally eye-catching based on a webtoon by Park Si In titled Would you like to have dinner together? made in 2013. In this drama, Song Seung Heon clashed with Seo Ji Hye as Kim Hae Kyung; a psychologist and food psychotherapist. Seo Ji Hye plays Woo Do Hee, a producer at a digital content company.
The two met by chance and had dinner together. On another occasion they met again, again by chance and finally decided to be friends over dinner. Interestingly, they don't know each other's details, such as names or jobs.
Their relationship was limited to having dinner and talking. Will this type of relationship last or will something happen between the two of you?
Popcorn (2000)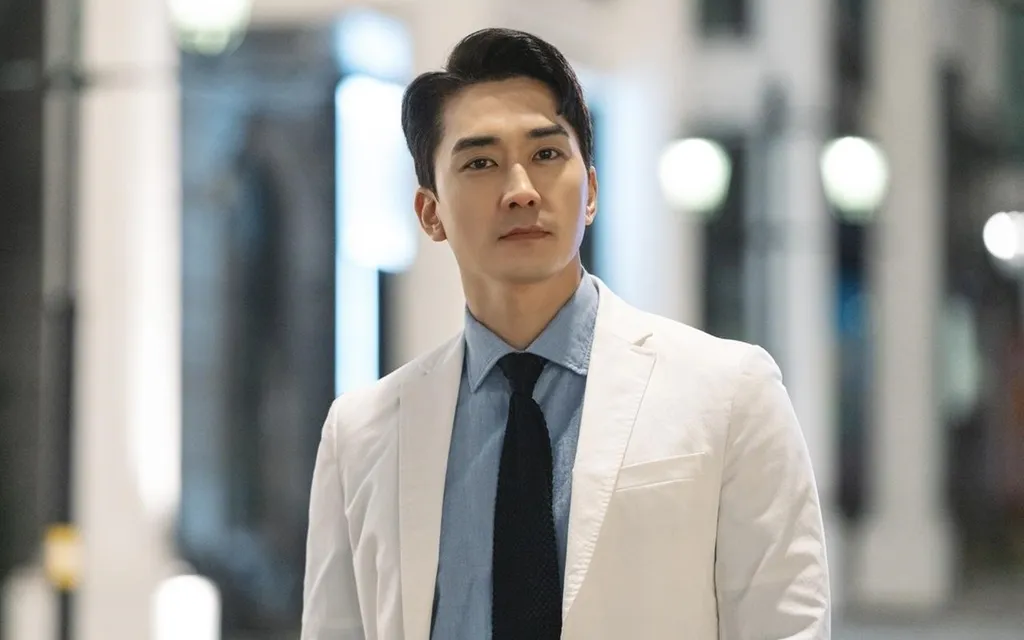 Release year: 2000
Genre: Romance, Drama
Directed by: Jang Ki Hong
Actors: Kim Gyu Ri, Song Seung Heon, Jung Joon, Yang Mi Ra
Episodes: 16
The drama Song Seung Heon co-starred with Kim Gyu Ri aired in 2000 was very sweet. A total of 16 episodes, you will see the lovely relationship between Young Hoon and Hyun Soo. The two first met when they were fighting for a taxi. Unfortunately for Young Hoon, he doesn't have the money to pay for the ticket.
The story continues as Young Hoon works at a wedding venue. Who would have thought that there he would meet Hyun Soo again, who used to work there. Although initially hating each other and continuing to fight, the two begin to fall in love. Although they do not know their future fate, Young Hoon and Hyun Soo still have a way to enjoy love.
Those are the ten dramas selected by Song Seung Heon that are definitely of good quality, both in terms of plot or characters. You can get an ageless face and an unquestionable acting quality when watching it. Are you ready for the marathon in the TV series?
Salenhanh – Product review blog
Address: 115 Nguyen Van Qua, Tan Hung Thuan Ward, District 12, Ho Chi Minh City
Website: https://salenhanh.com
Mail: Salenhanh.com@gmail.com
#salenhanh #Reviewsalenhanh