His fans will agree that So Ji Sub is a Korean actor in the ahjussi world who has the same charm as oppa. He is already in his forties and his star aura is still shining. Not inferior to young Korean actors.
So Ji Sub has been active in the Korean entertainment industry since 1995, long before the Korean drama craze came to Vietnam. Therefore, it is extremely appropriate for So Ji Sub to be considered a senior. In addition to acting in dramas, So Ji Sub also often appears as a rapper and model.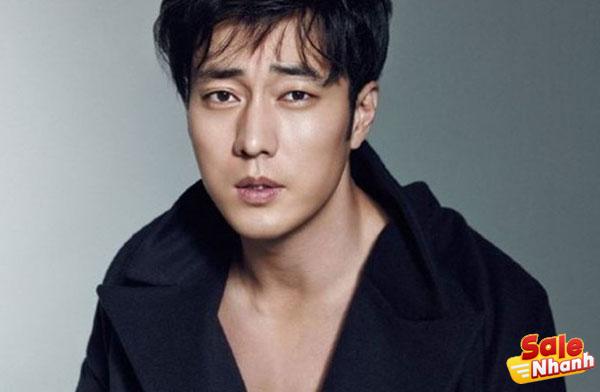 This time, Salenhanh.com will discuss with you the dramas in which So Ji Sub has starred. Among the many dramas he has starred in, we have picked out some of the best So Ji Sub dramas. If you want to see how men in their forties show off their charms, maybe this article of Salenhanh movie review will help you.
Master's Sun
Release year: 2013
Genre: Comedy , Fantasy , Horror , Mystery , Romance
Manufacture: Bon factory worldwide
Director: Jin Hyeok
Cast: Gong Hyo Jin, So Ji Sub, Seo In Guk, Kim Yoo Ri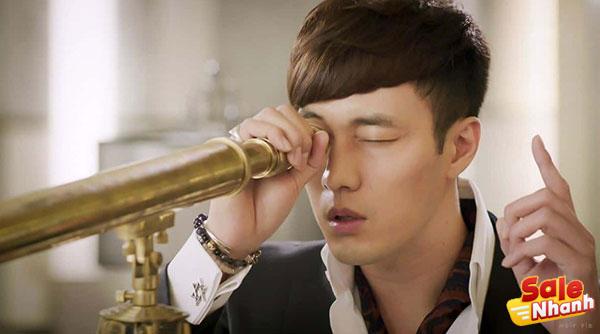 This series is different from the two previous rated dramas. Especially because this movie belongs to the horror-romantic comedy genre. At the time of its broadcast, this drama successfully attracted the attention of Korean drama connoisseurs.
It is evidenced by its high ratings and always ranks first, beating other dramas that are airing at the same time. So Ji Sub himself plays Joo Joong Won, the president of a shopping mall.
He is selfish, ambitious and very greedy for money. All because of the kidnapping tragedy he experienced as a teenager. He became a very calculating person.
Phantom
Release year: 2012
Genre: Mystery, Psychological, Procedural Police
Produce: HB Entertainment
Directed by: Kim Hyung-shik, Park Shin-woo
Actors: So Ji-sub, Lee Yeon-hee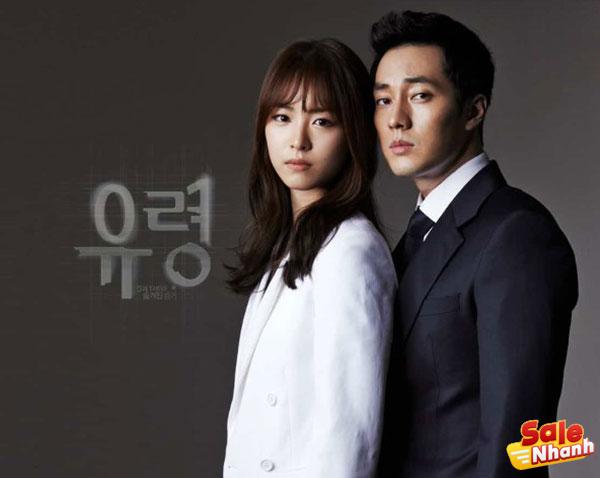 Hackers, conspirators, criminals. Those three words are the right words to end this drama. Very suitable for those who like crime movies. So Ji Sub plays a police officer named Kim Woo Hyun. His personality is cold and resolute.
The 20-episode series doesn't stop making you think. Each episode contains a curious case.
If you have some free time and want to take a break from your routine, this Phantom TV series could be an option. Before that, get ready first, as you will be transported into a world of police, hacking, and high-level intrigue.
Oh My Venus
Release year 2015
Genre Comedy, Romance
Produced by KBS Media , Mong-jak-so Company , ONDA Entertainment
Director Kim Hyoung Seok , Lee Na Jung
Cast So Ji Sub, Shin Min Ah, Jung Gyu Woon, Yoo In Young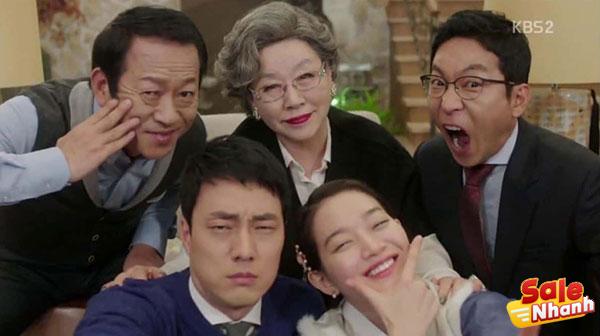 If you like sports, you really have to watch this movie. In this drama, So Ji Sub plays a personal trainer named Kim Young Ho. Don't worry, this movie isn't all about sports. Although it contains a fight scene because one character is an MMA athlete.
Is there love? Obviously yes and arguably very excited. So Ji Sub is paired with beautiful actress Shin Min Ah. In this drama, he plays the role of Kang Joo Eun. He is a lawyer.
There are 16 episodes that you can watch. Each episode presents an increasingly endearing story. Combine with other characters who have their own characteristics. Oh My Venus is So Ji Sub's most popular drama. The romantic part is more than the Phantom TV series.
My Secret, Terrius
Release year: 2018
Genre: Romantic Comedy, Mystery
Produce: MBC
Directed by: Park Sang-hun
Actors: So Ji-sub, Jung In-sun, Son Ho-jun, Im Se-mi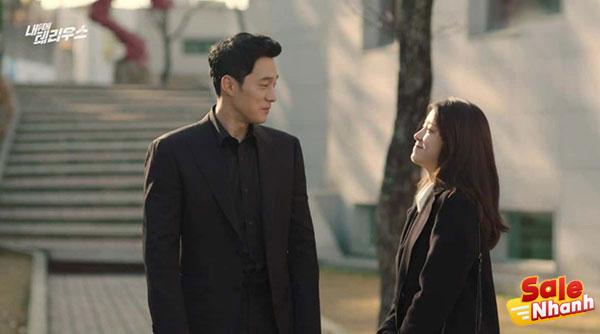 This drama proved that So Ji Sub really has such charisma. He plays Kim Bon, a legendary NIS agent. He is isolating himself because three years ago he failed on a mission and killed the woman he loved. Then he decided to go back to foil the plot.
If you like crime movies, you really have to see this one. Kim Bon's journey to discover emotions in this movie is very emotional. In addition to helping a woman who wants to expose her husband's murder, she is also trying to forgive herself.
I'm Sorry, I Love You
Release year: 2004
Genre: Romance, Drama
Produce: GROUP EIGHT
Directed by: Lee Hyung-min
Actors: So Ji-sub, Im Soo-jung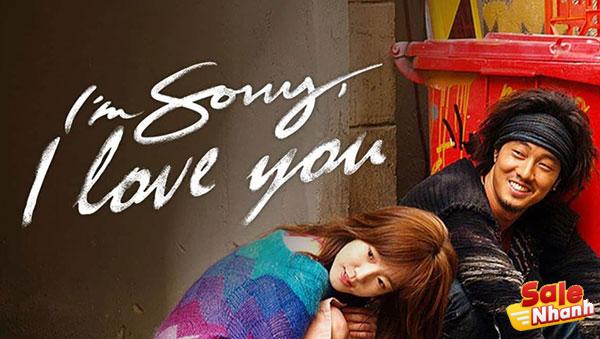 If you want to see a different look of So Ji Sub, don't miss this movie. Here So Ji Sub plays Cha Moo Hyuk. He was adopted by an Australian family and tortured until he decided to run away from home as a child.
Cha Moo Hyuk is a street kid and that's where the contradictions in his life originate. His quest for identity, love and birth mother is interesting to observe. This movie has been remade in several countries such as Thailand, Japan and China.
Doctor Lawyer
Release year 2021
Genres Drama , Law , Medical , Horror
Production Celltrion Entertainment , Mongjakso
Director Lee Yong Seok
Cast So Ji Sub, Shin Sung Rok, Im Soo Hyang, Lee Joo Bin, Lee Dong Ha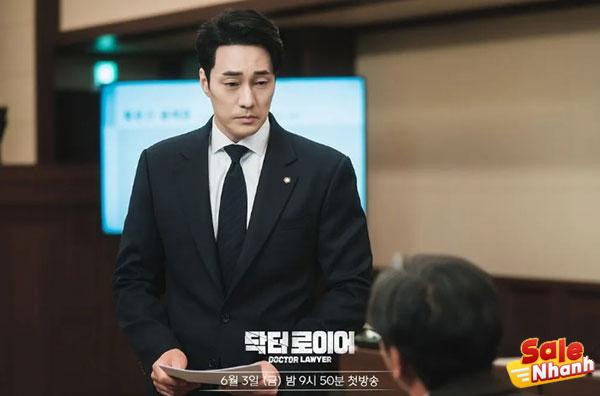 So Ji Sub has finally returned to acting after last starring in Terius Behind Me (2018) a few years ago. This time, So Ji Sub plays Han Yi Han, a heart surgeon who is slandered by the hospital where he works.
Yi Han lost his doctor's degree as well as his mother. This situation later turned into a grudge in his heart.
Five years later, Yi Han switched careers to become a prosecutor. He specializes in handling medical staff malpractice cases. Will Yi Han be able to resolve his grudge and pain?
Cain and Abel
Release year: February 2009
Genre: Melodrama, Action
Production: Plan B Pictures, DIMA Entertainment
Directed by: Kim Hyung Shik
Actors: So Ji Sub, Shin Hyun Joon, Han Ji Min, Chae Jung An
Episodes: 20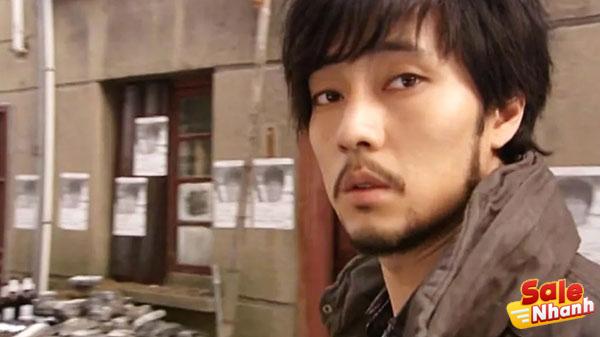 So Ji Sub's next best drama is titled Cain and Abel (2009). The title and story itself are taken from the biblical story of the first two sons of Adam and Eve.
So Ji Sub here plays Lee Cho In, a wonderful and talented young doctor. Cho In has an older brother named Lee Seon Woo.
Lee Seon Woo is also an equally talented doctor. Unfortunately, Seon Woo often feels jealous of his father's treatment of Cho In. Growing up as two adult men, they also competed a lot. Their relationship becomes more and more acrimonious as they both like the same girl.
Road Number One
Release year: July 2010
Genre: Romance, Drama, Action
Produce: Logo Film
Directed by: Lee Jang Soo, Kim Jin Min
Actors: So Ji Sub, Kim Ha Neul , Yoon Kye Sang
Episodes: 20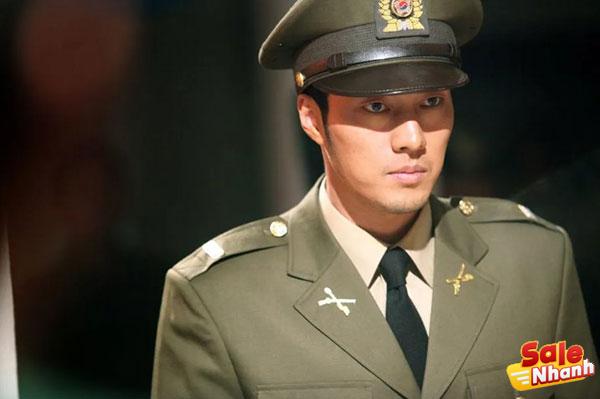 In this drama, So Ji Sub plays the role of Lee Jang Woo. He is a responsible young man, ready to join the army to earn money to pay for his girlfriend Soo Yeon's education. Both are secluded from their respective busyness.
When Jang Woo was in the army, Soo Yeon studied while helping the wounded soldiers. Soo Yeon patiently waited for Jang Woo's return, until one day Soo Yeon heard that he died from a fight.
Fate then brought Soo Yeon to meet a man named Shin Tae Ho. He is a handsome, generous and sincere officer of the military academy. The two became closer and got married, and before long, something unexpected happened.
One Sunny Day
Release year: December 2014
Genre: Romance
Produce: Hwa & Dam Pictures
Directed by: Kwon Hyuk Chan
Actors: So Ji Sub, Kim Ji Won, Lee Jong Hyuk, Lim Ju Eun
Episodes: 10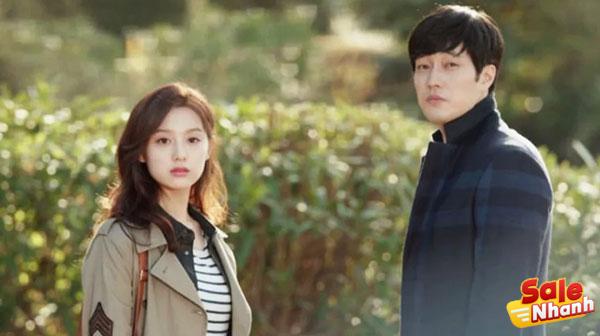 So Ji Sub was paired with Kim Ji Won in a short drama. Each episode is only about 12 minutes long. The movie titled One Sunny Day (2014) is about the chance meeting between Kim Ji Ho and a beautiful girl with no name.
Kim Ji Ho is a successful TV show producer. Unfortunately, his love life was unhappy. Ji Ho's lover turns out to be engaged to someone else.
Ji Ho then goes to Jeju to work while healing his broken heart. In Jeju, he meets a beautiful girl. Both of them are unlucky to lose important things and this is where their relationship grows stronger.
What Happened in Bali
Release year: 2004
Genre: Romance, Drama
Produce: Winning Content
Directed by: Choi Moon-suk
Actors: Ha Ji-won, Jo In-sung, So Ji-sub, Park Ye-jin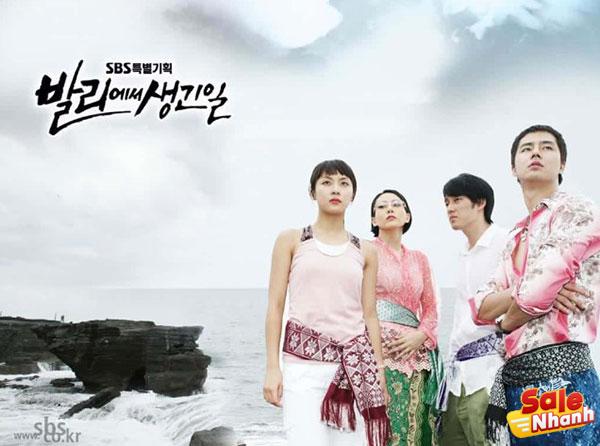 For fans of So Ji Sub Indonesia branch, this is a special movie because it has Bali in it. So Ji Sub plays Kang In Wook, an employee of a large company who is initially stationed in Jakarta and later dragged into the headquarters because of his intelligence.
Bali becomes an important place for Kang In Wook, where the contradictions in his life are revealed. It's a pity if you missed this one drama. This movie has successfully achieved high ratings from start to finish, you know!
The dramas reviewed above are some of the dramas in which So Ji Sub has starred. If there is a movie starring So Ji Sub and it hasn't been rated above, you can actually add it in the comments column. There may be readers who do not know So Ji Sub, so they should be interested in watching.
You can also indicate your own version of the review in the comments column. It would be interesting if readers could get to know the film from a different perspective.
Oh yes, in addition to acting in dramas, this handsome and talented actor has also acted in a number of films. Want to know? Come on, let's find more information about this Best Movie by So Ji Sub.
Salenhanh – Product review blog
Address: 115 Nguyen Van Qua, Tan Hung Thuan Ward, District 12, Ho Chi Minh City
Website: https://salenhanh.com
Mail: Salenhanh.com@gmail.com
#salenhanh #Reviewsalenhanh