Beautiful actress from Seoul, South Korea Shin Se Kyung started her career in the entertainment industry as a child as a cover of the legendary group Seo Taiji & Boys' album "Take Five" that was released. issued in 1998.
Shin Se Kyung also developed her wings as a child actress and starred in various movies and dramas, one of which was the drama "The Land" in 2004 and film "Cinderella" in 2006. She continued her career in the acting world. – starred in the drama "Queen Seondeok". "in 2009.
Until Shin Se Kyung appeared in the sitcom "High Kick! 2″, her name as a new actress is known. Thanks to the drama, Shin Se Kyung received her first award as Best New Actress at the 2009 MBC Entertainment Awards, and also took home the Best Couple award with Yoon Shi Yoon.
Shin Se Kyung first took on the lead role in the movie "Tree With Deep Roots" released in 2011. Do you want to see Shin Se Kyung in action in front of the camera? The following is a TV series starring Shin Se Kyung.
Run On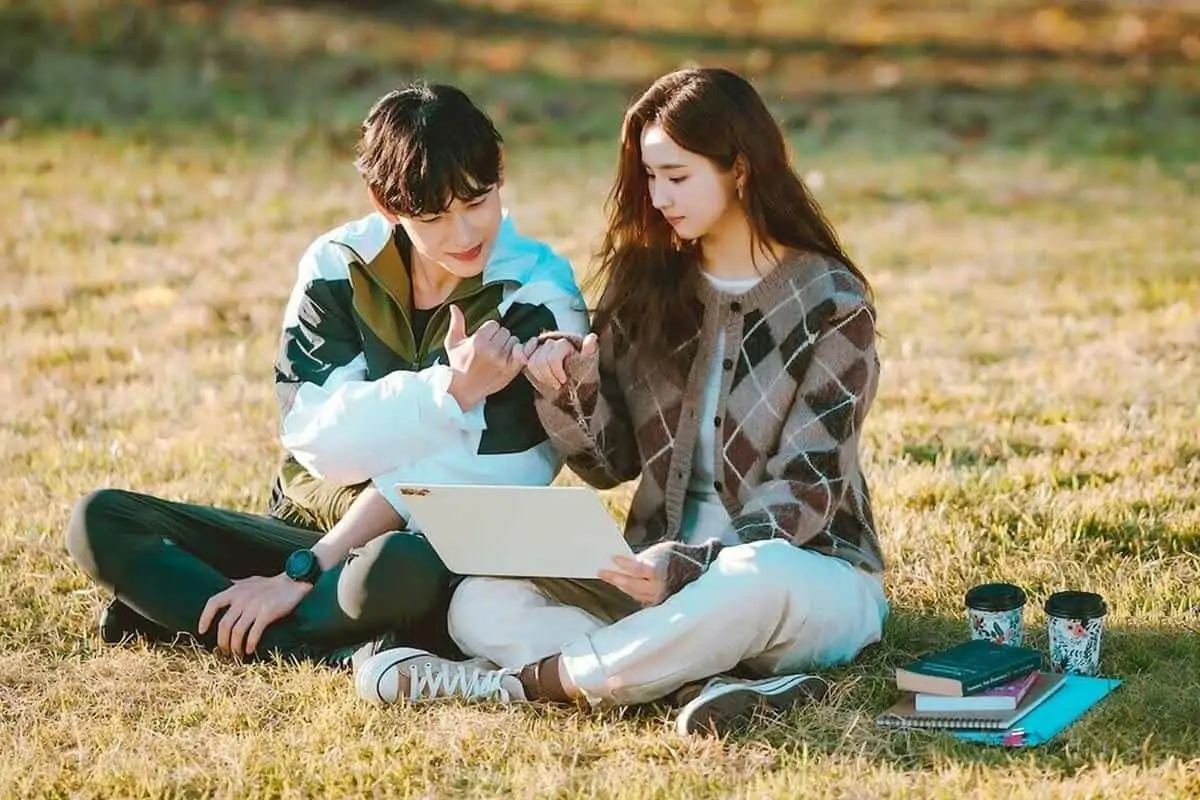 Release year: 2020
Genre: Drama, Romance, Life, Sports
Produce: MAYS Entertainment
Directed by: Lee Jae-hoon
Actors: Im Si-wan , Shin Se-kyung, Choi Soo-young , Kang Tae-oh
The romantic drama that will premiere in late 2020 tells the love story of a former athlete, Ki Seon Gyeom played by Im Siwan, and the film's subtitle translator Oh Mi-joo (Shin Se- kyung). The two meet by chance, but nothing can stop them from falling in love.
Supported by the inclusion of a second couple, Seo Dan Ah, played by SNSD's Soo-young and Lee Young Hwa (Kang Tae-oh), adds even more excitement to this drama. For those of you who are fans of romantic dramas, you must watch this one!
Rookie Historian Goo Hae Ryung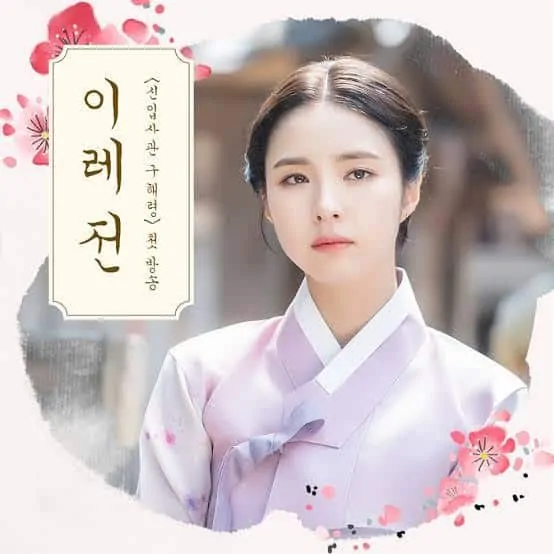 Release year: 2019
Genre: History, Romance, Drama, Comedy
Produce: Chorokbaem Media
Directed by: Kang Il-soo, Han Hyun-hee
Actors: Shin Se-kyung, Cha Eun-woo
"Rookie Historian Goo Hae Ryung" is a romantic, historical and comedy series broadcast by MBC as well as Netflix. This movie stars Shin Se Kyung and Cha Eun Woo. The drama tells the story of Goo Hae Ryung (played by Shin Se Kyung), a free-spirited female historian.
Meanwhile, in this 40-episode drama, Cha Eun Woo plays Crown Prince Yi Rim, who is opposite Shin Se Kyung. Historian Goo Hae Ryung works at the imperial court after receiving news of the opening of positions from the kingdom to women. This drama is set in the Joseon Dynasty.
The Bride of Habaek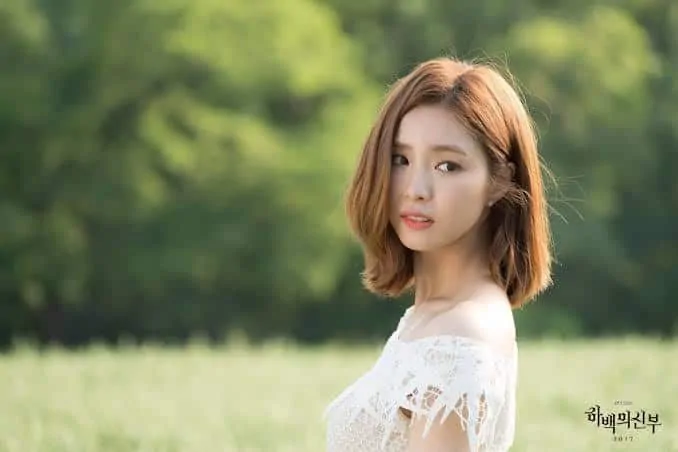 Release year: 2017
Genre: Fantasy, Romance, Comedy
Produce: Number Three Pictures
Directed by: Kim Byung-soo
Actors: Shin Se-kyung, Nam Joo-hyuk, Lim Ju-hwan, Krystal Jung, Gong Myung
The TV series is also known as "Bride of The Water God", which is adapted from the web comic of the same name. This 16-episode series features comedy, romance, and fantasy genres. Aired by tvN, this drama tells the story of Yoon So Ah played by Shin Se Kyung.
He is a psychiatrist with an unfortunate fate, as he is forced to serve a water god named Ha Baek. Yoon So Ah was sacrificed by her village by becoming Ha Baek's wife, in order for the water god to obey the villagers' request to bring rain, because the village had experienced a prolonged drought.
Yoon So Ah herself, who at first didn't want to be the wife of the water god, was surprised because it was clear that Ha Baek was much different from what she expected. The story becomes more attractive when there is a third person in their love story, that is Moo Ra, a water goddess who has lived for more than a hundred years and was sent to earth.
The drama starring Shin Se Kyung also comes to life with the performances of Nam Joo Hyuk, Gong Myung, Lim Ju Hwan, and Krystal Jung.
Black Knight: The Man Who Guards Me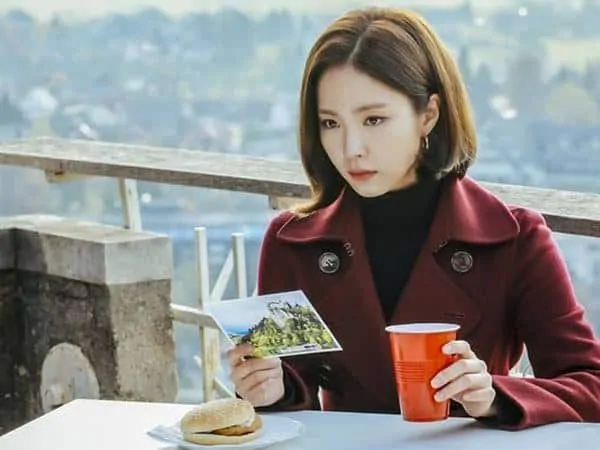 Release year: 2017
Genre: Fantasy, Romance, Drama
Produce: n.CH Entertainment
Directed by: Han Sang-woo
Actors: Kim Rae-won, Shin Se-kyung, Seo Ji-hye, Chang Mi-hee
The romantic-fantasy drama starring Shin Se Kyung this time was broadcast on KBS2. This movie is about a love story that spans over two hundred years! Long time no see huh?
Jung Hae Ra, played by Shin Se Kyung, is a woman who works as a travel agent with a limited life. Although as a travel agent, he has never even traveled abroad, ironic, right? Jung Hae Ra is also a beautiful woman played by Moon Soo Ho played by Kim Rae Won.
Moon So Ho is a wealthy and kind businessman who is willing to risk danger for the woman he loves, Jung Hae Ra. This loving couple constantly accepts different issues. But, because of the strong belief that the two will have to live together for life, they are willing to bravely overcome all obstacles together.
Six Flying Dragons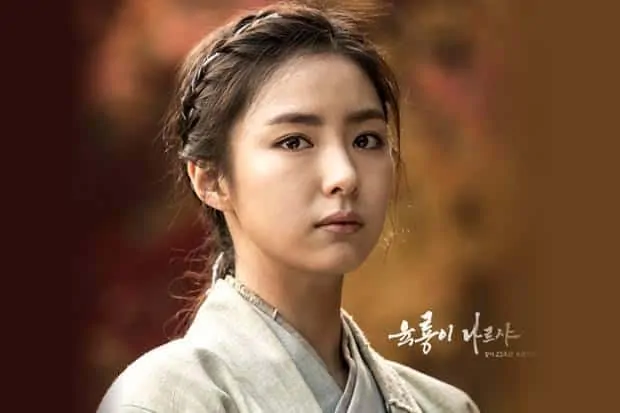 Release year: 2015
Genre: History, Politics
Produce: ANDu Entertainment
Directed by: Shin Kyung-soo
Actors: Yoo Ah-in, Kim Myung-min, Shin Se-kyung, Byun Yo-han, Yoon Kyun-sang, Chun Ho-jin
Shin Se Kyung returns in historical and political drama. In the movie "Six Flying Dragons", he plays Lee Boon Yi, the fifth dragon character. Thanks to her role in this 50-episode drama, Shin Se Kyung won the Best Actress award at the 2015 SBS Drama Awards.
The Girl Who Sees Scents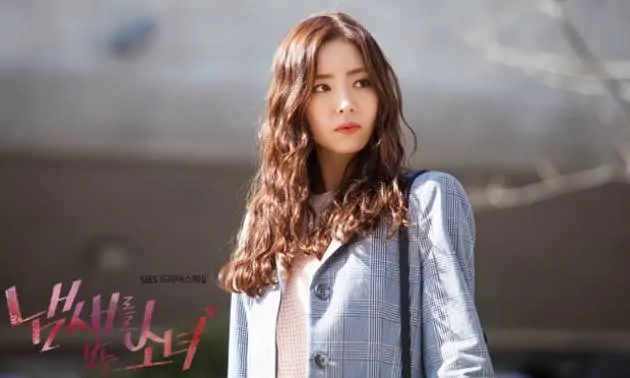 Release year: 2015
Genre: Romance, Thriller, Fantasy
Produce: SBS plus
Directed by: Baek Soo-chan, Oh Choong-hwan
Actors: Park Yoo-chun, Shin Se-kyung, Namgoong Min , Yoon Jin-seo
The following movie is based on the webtoon of the same name. The small screen version of "The Girl Who Sees Scents" ran for 16 episodes and was broadcast by SBS. Elevate the story of Choi Eun Seol played by Shin Se Kyung.
She is a poor girl whose parents were both killed. However, something is very strange. He found barcodes engraved on his parents' hands. What do you think barcodes mean?
The story continues when Choi Eun Seol has an accident that puts him in a coma due to being hunted down by his parents' killer. However, six months after waking up from a coma, he lost his memory, so detective Oh, the head of the investigation into the deaths of Choi Eun Seol's parents, adopted him.
But, he didn't tell the truth. Instead, Detective Oh claims to be Choi Eun Seol's biological father. Due to memory loss, Choi Eun Seol was given a new name by Detective Oh, which is Oh Cho Rim.
Due to an accident and coma, in addition to memory loss, Choi Eun Seol also has a problem with her sense of smell. But, you can tell that's not a bad thing, because he has the ability to track people's whereabouts just by relying on his smell!
One day, Choi Eun Seol meets an ambitious policeman named Choi Moo Gak. Turns out, the guy is going through the same thing as him! Choi Moo Gak is traumatized by the death of Oh Cho Rim's sister with the same name, Choi Eun Seol.
The girl was in a bus accident. However, when Choi Moo Gak approached his sister's room at the hospital, his sister was found brutally murdered with an incision in her throat.
This caused Choi Moo Gak to have problems with his taste buds. After Choi Moo Gak and Oh Cho Rim met, the two developed a close relationship due to a similar fate. This romantic, comedy and fantasy drama also stars Park Yoo Chun, Nam Goong Min and Yoo Jin Seo.
When A Man's in Love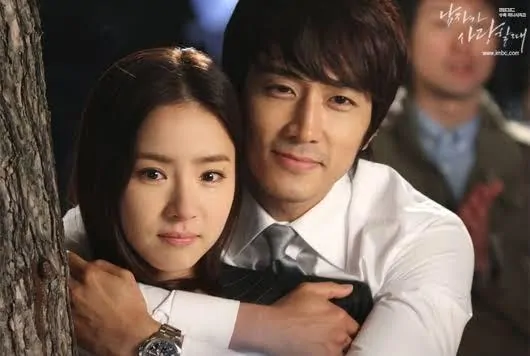 Release year: 2013
Genre: Romance, Drama
Produce: iWill Media
Directed by: Kim Sang-ho, Choi Byung-gil
Actors: Song Seung-heon, Shin Se-kyung, Chae Jung-an, Yeon Woo-jin
This romantic drama is starring Shin Se Kyung. Here, she plays the role of Seo Mi Do, an ambitious girl who wants to forget the hardships she experienced as a child and wants to change her life for the better. A day. Han Tae Sang meets Seo Mi Do.
Han Tae Sang is a former thug turned a successful cold-blooded businessman. Han Tae Sang is attracted to Seo Mi Do's unique personality, until he falls in love with Seo Mi Do and is ready to protect and do whatever is necessary for the happiness of the woman he loves.
The drama aired by MBC with the participation of a series of other artists such as Song Seung Heon, Chae Jung An and Yeon Woo Jin.
Fashion King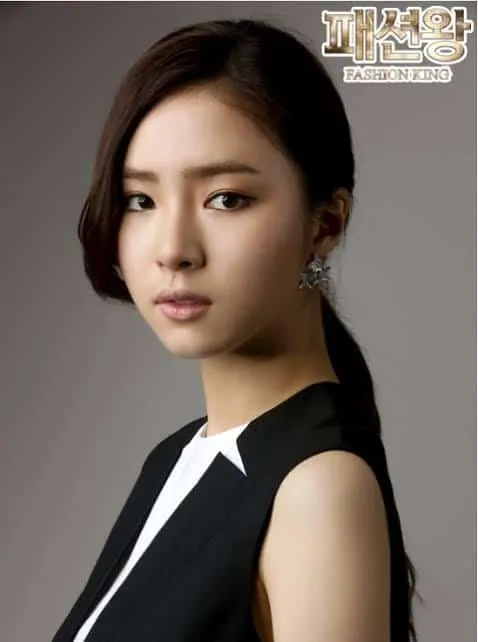 Release year: 2012
Genre: Romance, Drama
Producer: Lee Kwan-hee Productions, (LKH Productions)
Directed by: Myoungwoo Lee
Actors: Yoo Ah-in, Shin Se-kyung, Kwon Yuri, Lee Je-hoon
Aired by SBS, a 20-episode long-distance romance drama starring Shin Se Kyung. Shin Se Kyung plays Lee Ga Young, a poor girl who lost both her parents in an accident at a very young age.
Lee Ga Young grew up to be a smart girl, good at designing clothes even without her parents around. In fact, he received a scholarship to the New York Fashion School because of his talent. One day, Lee Ga Young meets Kang Young Gul, an aspiring young designer who is starting her fashion business as a shopkeeper at Dongdaemun Market.
Kang Young Gul did not expect that he would meet Lee Ga Young, who was run away by a wealthy heir of a fashion distribution company named Jung Jae Hyuk.
Their love story is complicated, because Lee Ga Young was used by Jung Jae Hyuk to distract his ex-girlfriend named Choi An Na. And, actually Lee Ga Young and Kang Young Gul secretly love each other. It's complicated isn't it?
How interesting is the drama starring Shin Se Kyung? All our recommended TV series can fill your holiday time to make it more colorful. Have fun watching!
Salenhanh – Product review blog
Address: 115 Nguyen Van Qua, Tan Hung Thuan Ward, District 12, Ho Chi Minh City
Website: https://salenhanh.com
Mail: Salenhanh.com@gmail.com
#salenhanh #Reviewsalenhanh