Who doesn't know the name Shin Min Ah? This beautiful actress who started out in 1998 is one of the top Korean actresses who are always sought after when appearing on the small screen.
In addition to her relationship with Kim Woo Bin that is becoming the focus of the public eye, Shin Min Ah is also an actress with extraordinary acting skills.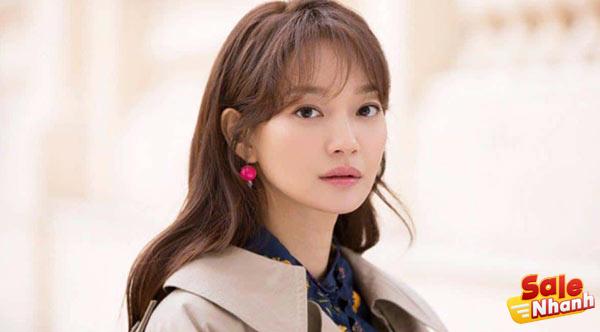 Since her acting debut in 2001 with the lead role in the drama "Beautiful Days", Shin Min Ah has received positive feedback from the audience. She has starred in many dramas, movies, several music videos and filled OSTs.
For those of you who do not know this beautiful actress, let's review the movie Salenhanh to get acquainted with Shin Min Ah through the films in which she has starred!
Hometown Cha-Cha-Cha
Release year 2021
Genre Comedy, Romance
Production Studio Dragon
Director Yoo Je Won
Cast: Shin Min A Kim Sun Ho Lee Sang-Yi In Gyo Jin Jo Han Chul Lee Bong Ryun Kang Hyung Suk Lee Suk Hyeong Kim Young Ok Lee Yong Yi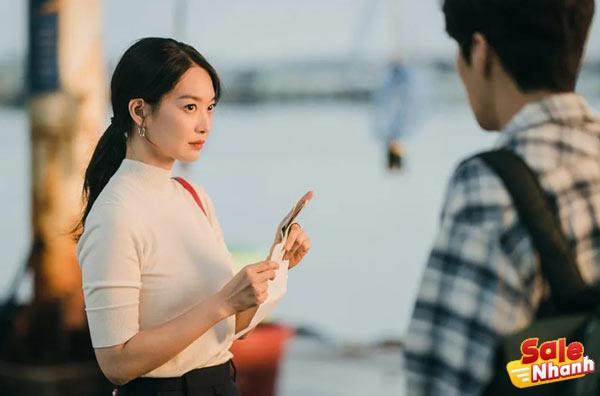 As one of Shin Min Ah's new dramas, Hometown Cha-Cha-Cha (2021) is a resounding success! Rating of the final episode reached 12.66%. Thanks to the gentle and touching story, this drama took first place compared to other dramas aired at the same time.
In the movie that he co-starred with actor Kim Seon Ho, Shin Min A played the role of Yoon Hye Jin.
Yoon Hye Jin is a dentist from Seoul who decides to move to Gongjin, a seaside village far from the city, and open a dental clinic there. As a beautiful doctor from the city, Hye Jin has difficulty adapting to the environment in the village.
Until one day, a young man in the village was always able to help her. Slowly but surely, a special affection arose between the two.
Oh My Venus
Release year 2015
Genre Comedy, Romance
Produced by KBS Media , Mong-jak-so Company , ONDA Entertainment
Director Kim Hyoung Seok , Lee Na Jung
Cast So Ji Sub , Shin Min Ah, Jung Gyu Woon, Yoo In Young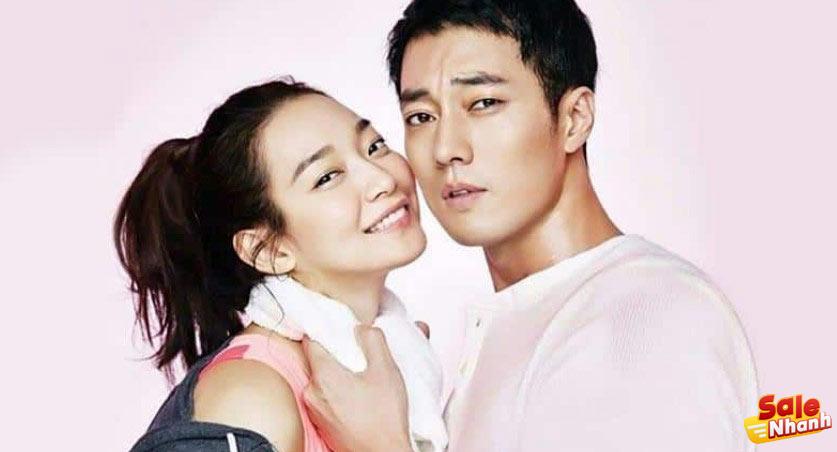 Shin Min Ah is really good at keeping the audience entertained through the chemistry she built with her co-stars. Including in the drama he co-starred with Kawakan actor So Ji Sub.
Oh My Venus tells the story of an intelligent prosecutor who has a brilliant career. However, his career success has not been matched by his dorm success. Kang Joo Eun, a successful prosecutor played by Shin Min Ah, is dumped by her boyfriend because she is severely obese.
The dorm relationship he had with his girlfriend for 15 years had to fail because his girlfriend hated Kang Joo Eun's chubby body. Joo Eun is very sad and does not accept being betrayed after all the time and attention given to her boyfriend.
Kang Joo Eun then hired the services of a personal trainer. It was Kim Young Ho (So Ji Sub), a world-class personal trainer with perfectionism and idealism who helped Joo Eun get her ideal body and moreover make her live a healthy life. strong.
Younh Ho offers a solid and rigorous workout menu. Losing weight is not only Joo Eun's goal, Young Ho also has the same ambition to prove himself.
He is determined to make Joo Eun regain her ideal body. This journey is what makes this movie so interesting. Plus, their chemistry is amazing.
Our Blues
Release year 2022
Genre Drama, Romance
GTist Manufacturing Co Ltd
Director Kim Kyu Tae
Actors Lee Byung Hun, Shin Min Ah, Cha Seung Won, Lee Jung Eun, Uhm Jung Hwa, Kim Woo Bin , Han Ji Min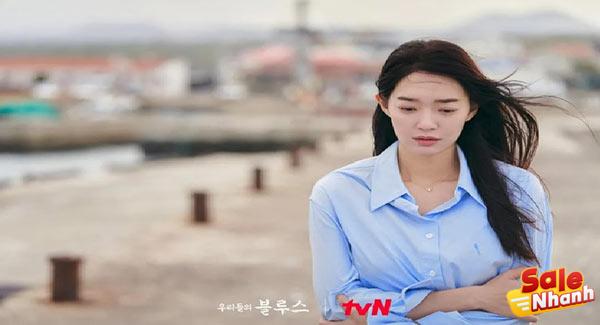 In this omnibus recipe drama, Shin Min Ah plays the role of Min Seon-a. She is a young mother struggling to recover from her depression. In the process, Seon-a had to lose custody of her only son after divorcing her husband.
Seon-a comes to Jeju to try to end her life. However, there he meets Dong Seok, an old friend who has loved him since he was a teenager. Dong Seok became one of the closest people to support his recovery. Can Seon-a get rid of her depression?
Chief of Staff 1 dan 2
Release year: 2019
Genre: Drama, Politics
Produce: Next Entertainment
Directed by: Kwak Jung Hwan
Actors: Shin Min Ah, Lee Jung Jae
Episodes: 10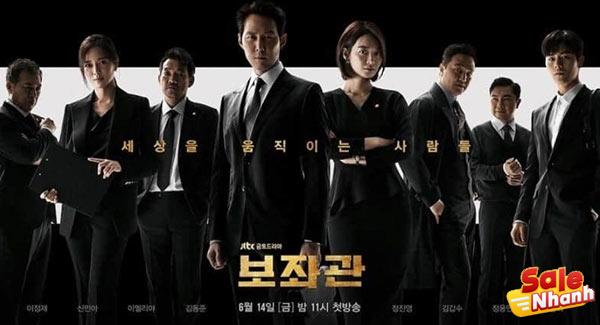 In this drama, Shin Min Ah collided with actor Lee Jung Jae. Chief of Staff tells the story of an aide to the speaker of the parliament, Jang Tae Joon, played by Jung Jae, who is known for being ambitious and power-hungry.
Tae Joon meets a former lawyer and TV show reader named Kang Sun Young (Shin Min Ah). Kang Sun Young is also a member of parliament who participated through proportional representation.
This drama received good ratings in every broadcast. That's why, the main female character was made season 2. In the spin-off drama, Shin Min Ah is still ranked in the main rank. Let's not be curious, let's try it out for ourselves. This movie airs on Netflix.
My Girlfriend Is Gumiho
Release year 2010
Genres Comedy , Drama , Romance , Supernatural
Production Studio Dragon
Director Boo Sung Chul
Cast Lee Seung Gi, Shin Min Ah, Noh Min Woo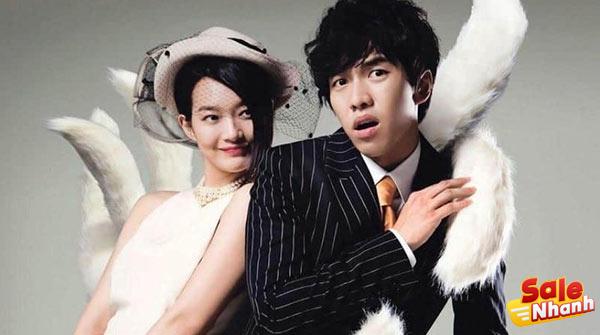 My Girlfriend Is Gumiho is a resoundingly successful TV series of Shin Min Ah's name in the Korean film industry. In a movie that focuses on the unusual relationship between a gumiho, a nine-tailed fox, and an ordinary human.
Cha Dae Woong (Lee Seung Gi) falls in love with the fox elf Hyun Woo (Shin Min Ah), who often raises his tail. Dae Woong is a student who dreams of becoming an actor.
The beginning of their meeting is when Dae Woong visits a temple and frees a gumiho bound in a painting. Due to an accident that severely injures Dae Woong, the bonds are broken and Hyun Woo and gumiho are freed.
Feeling guilty for what happened to Dae Woong, Hyun Woo is determined to help him recover. Later, Dae Woong and Hyun Woo discovered each other's desires.
Hyun Woo wants to be a human and Dae Woong wants to be an actor. So they made an agreement to help each other. Over time, they grew closer and there was no denying that they liked each other.
Tomorrow with You
Release year: 2017
Genre: Drama, Fantasy, Romance
Produce: Celltrion Entertainment
Directed by: Yoo Jae Won
Actors: Shin Min Ah, Lee Je Hoon
Episodes: 16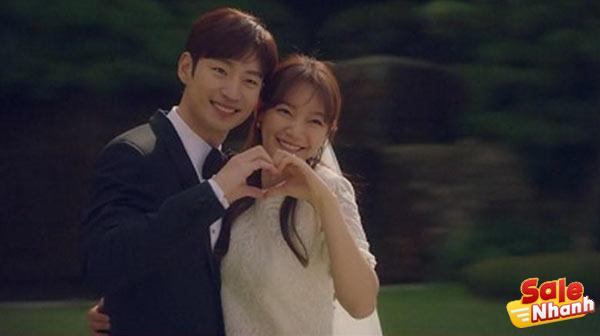 The TV series about a timeless adventure is one of those fun dramas worth watching. Because the story presents a different time setting that gives a sense of curiosity, sometimes creating a plot twist.
The drama that aired in 2017 also revived the fantasy genre of timeless adventure. Tomorrow with You focuses on a kind, wealthy and highly educated real estate owner who has the ability to travel through time.
Yoo So Joon (Lee Je Hoon) travels in time on the subway. Well, So Joon's ability is what makes him a rich man.
In order to avoid bad luck and have his wealth last forever, So Joon must marry Song Ma Rin (Shin Min Ah). This forced marriage eventually turned into a sincere one. So Joon, along with Ma Rin, was the one who succeeded in sowing the seeds of So Joon's sincerity when in love with Ma Rin.
Arang and The Magister
Release year: 2012
Genre: Fantasy, Horror, Drama, Romance
Produce: MBC Number Three Pictures
Directed by: Kim Sang Ho
Actors: Shin Min Ah, Lee Joon Gi
Episodes: 20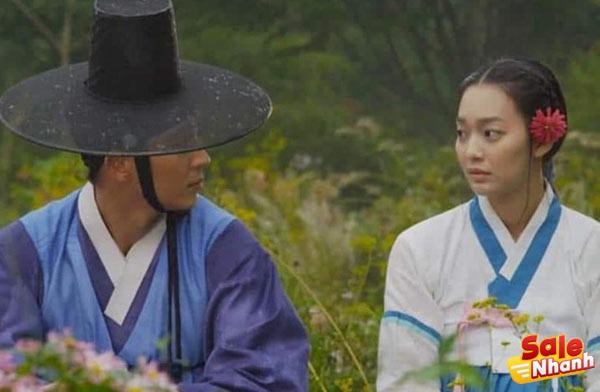 Arang and The Magister is indeed a horror, fantasy genre, but the level of horror won't make you pee. Instead of feeling scared, you will be smiling at yourself by the actors playing in this movie.
A 20-episode television series based on a Korean folktale that believes in the existence of a nine-tailed fox, gumiho. Gumiho or Arang, played by Shin Min Ah is a ghost who forgets how he died.
Curious about it, he also asked prosecutor Kim Eun Oh (Lee Joon Gi), who has the ability to see ghosts. Unfortunately, Eun Oh always pretends she doesn't see a ghost every time she sees her because she's annoyed by them always asking for help.
Eun Oh goes to Miryang village, where she meets Arang, to search for her mother's whereabouts. However, he was instead met by the fox demon form and the person asking for help.
The acting of these two couples is too impressive. From this drama, they also received the award as the best couple version of the 2012 MBC Drama Awards.
The Devil
Release year: 2007
Genre: Drama, Mystery, Romance
Produce: Olive 9
Directed by: Park chan Hong
Actors: Uhm Tae Woong, Ju Ji Hoon , Shin Min Ah
Episodes: 20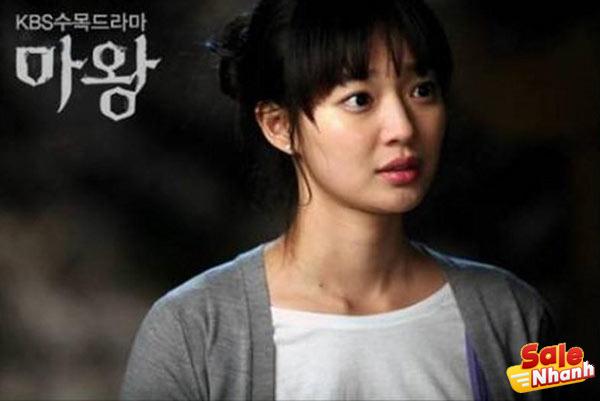 The Devil, also known as Mawang: The Lucifer, is a television series by Shin Min Ah after starring in the dramas A Love to Kill, Punch, and Beautiful Days. In this drama, he starred alongside Uhm Tae Woong and Ju Ji Hoon.
The Devil focuses on two men whose fates are faced with each other due to a tragedy that occurred in their past. The two met in adulthood. Kang Oh Soo (Uhm Tae Woong) is a businessman, while Oh Seung Ha (Ju Ji Hoon) is a lawyer with a cold personality.
Shin Min Ah appeared among them as a librarian with unique abilities. Seo Hae In (Shin Min Ah) is a girl with supernatural powers who can read people's minds.
Later, it was discovered that Hae In suffered from memory loss and insomnia which allowed him to perceive mysterious things.
Beautiful Days
Release year: 2001
Genre: Drama, Romance
Produce: Kim Jong Hak Production
Directed by: Lee Jang Soo
Actors: Lee Byung Hun, Baek Seong Hyun, Choi Ji Woo
Episodes: 24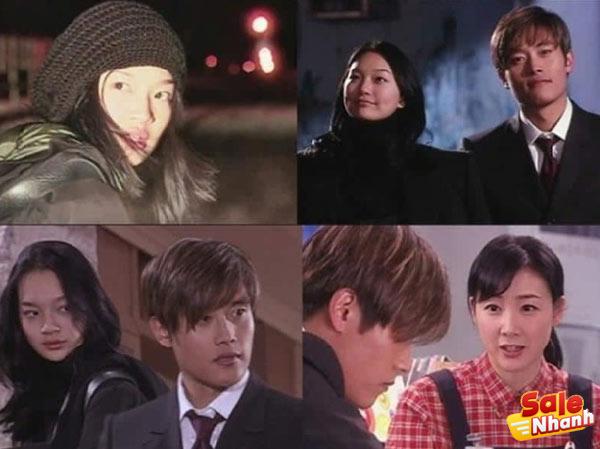 This is the first drama starring Shin Min Ah since she became an actress. Beautiful Days is a drama that deals with conflicts in family relationships. The love triangle that occurs between the main characters adds to the complexity of the conflict.
Shin Min Ah plays the younger brother of Lee Min Cheol (Lee Byung Hun), Lee Min Ji. It is said that lee min cheol returned from abroad and will be actively working at his father's company, Victory Records.
The conflict began to appear after a past incident involving his father was exposed. This is also related to the death of Min Cheol's half-brother, Sun Jae (Ryu Si Won).
Beautiful Days is a dramatic classic melodrama. The sad story raised by the director became the strength of this circa 2001 broadcast. For those of you who like classic melo performances, this movie might be the right suggestion.
A Love to Kill
Release year: 2005
Genre: Melodrama, Romance
Produce: Group of Eight
Directed by: Kim Kyung Tae
Actors: Shin Min Ah, Rain
Episodes: 16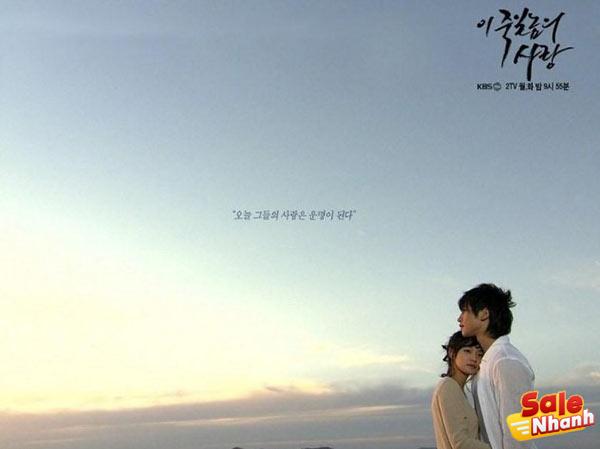 Pretending to love someone for revenge is a cruel story isn't it? This is a topic that was raised in the drama A Love to Kill that was broadcast in 2005. This time, Shin Min Ah played with Rain.
Eun Suk (Shin Min Ah) is a famous actress. She is dating a man who turns out to be Kang Bok Goo (Rain's) long-lost brother. Sadly, when Bok Goo met his brother, he witnessed his brother die by suicide.
His brother jumped from a tall building after hearing that Eun Suk was engaged to another man.
Bok Goo who knows it doesn't stand still. He also slowly devised a plan to approach the actress and make her fall in love and then throw her away like Eun Suk did to his brother.
Unexpectedly, in this mission, Bok Goo fell in love with Eun Suk. An inner war ensued. He has to choose between giving up his revenge or hurting Eun Suk in order to complete his revenge.
Punch
Release year: 2003
Genre: Drama, Sports
Produce: SBS
Directed by: Lee Yoon-Jung
Actors: Joo Jin Mo, Shin Min Ah, Sung Si Kyeong, So E Hyeon, Im Seong Eon
Episodes: 16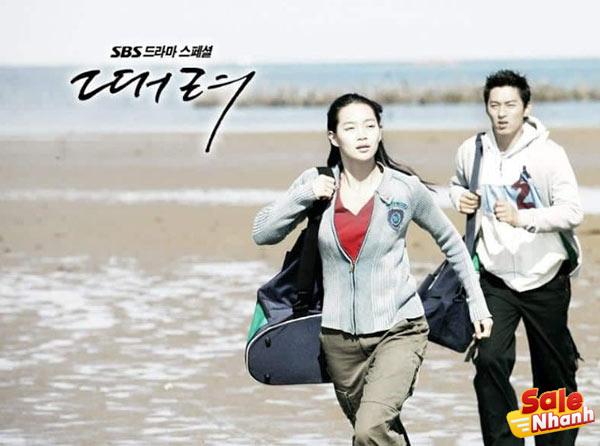 Punch is the next film after Shin Min Ah successfully attracted public attention through acting. From this drama, he also received the New Star Award in the 2003 SBS Drama Awards.
Punch tells the story of Jang Yu Bin (Shin Min Ah). He lost his only brother who died in a boxing match. Surprisingly, Yu Bin wants to become a boxer.
One day, he meets Han Sae (Joo Jin Mo), who becomes his teammate. Han Sae is a talented boxer who teaches Yu Bin good boxing techniques. He also cares about Yu Bin.
Those are 11 dramas that have the participation of Shin Min Ah. Films starring the beautiful kris with dimples have won awards in various categories. This has helped her become one of the top actresses in Korea.
You can not only enjoy the drama, Shin Min Ah's acting through her films. Out of the list of dramas, which TV series do you like the most?
Salenhanh – Product review blog
Address: 115 Nguyen Van Qua, Tan Hung Thuan Ward, District 12, Ho Chi Minh City
Website: https://salenhanh.com
Mail: Salenhanh.com@gmail.com
#salenhanh #Reviewsalenhanh